Hello everyone! This is a friendly reminder that any of these fun places we may visit, we are a guest at. Please treat both businesses and trails with the utmost respect. We here at Hidden California follow the 'Leave no Trace' mantra, meaning whatever you bring with you comes back with you. If you see trash on a trail, please do your part to help remove it. Remember, we are not picking up trash from another person but instead cleaning up for Mother Nature. Happy adventures!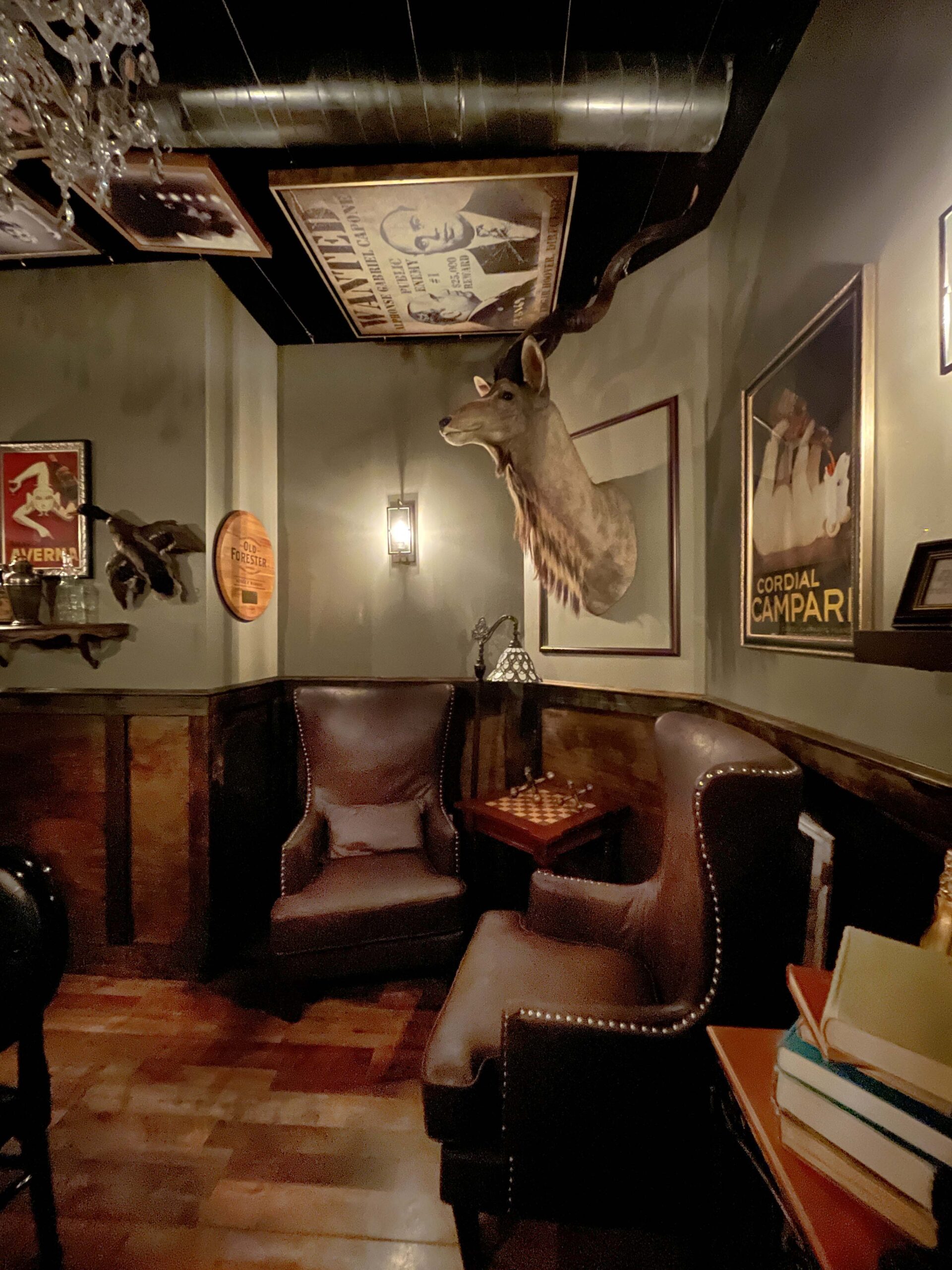 28693 Old Town Front St #105
Temecula, CA 92592
33.492500547, -117.1477431318
Dog-Friendly: No   Kid-Friendly: No
(951) 514-6332   Website
Hours: M- Closed //  Tu-Th- 4-9pm  //  F- 4-11pm  // Sa- 2-11pm // Su- 2-9pm
About the Apparition Room:
I am such a huge fan of speakeasies and feel they go hand in hand with our brand, which covers all things hidden!
The Apparition Room is located in Temecula's historical Old Town district.  This area is truly brimming with history and has a legit wild west background.
If you've never been to Temecula's Old Town, reserve at least a couple hours to really walk around and explore the area.  There is much to see and do!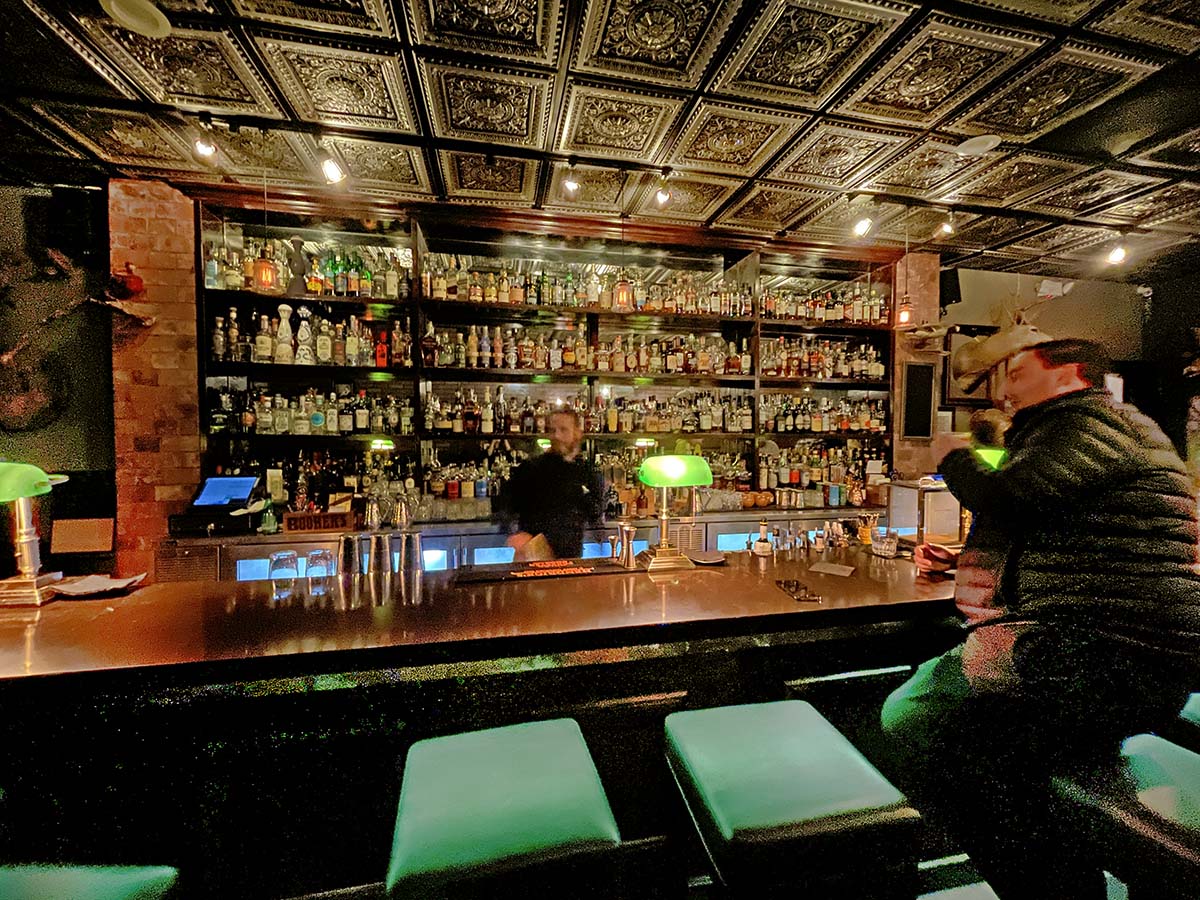 As for this speakeasy, it is located inside the Devilicious Eatery behind a secret wall.  We walked right past it unassuming when we entered and probably would have spent awhile looking for the door if someone didn't inquire if we were looking for the Apparition Room.
Once you make it in you are immediately transferred back in time.  It kind of has a mystical opium den-type vibe.  Kind of haunted-feeling as though you are truly being transported back in time to a legit speakeasy.  After speaking to the manager, she said people do believe the building is haunted with some pretty creepy stories!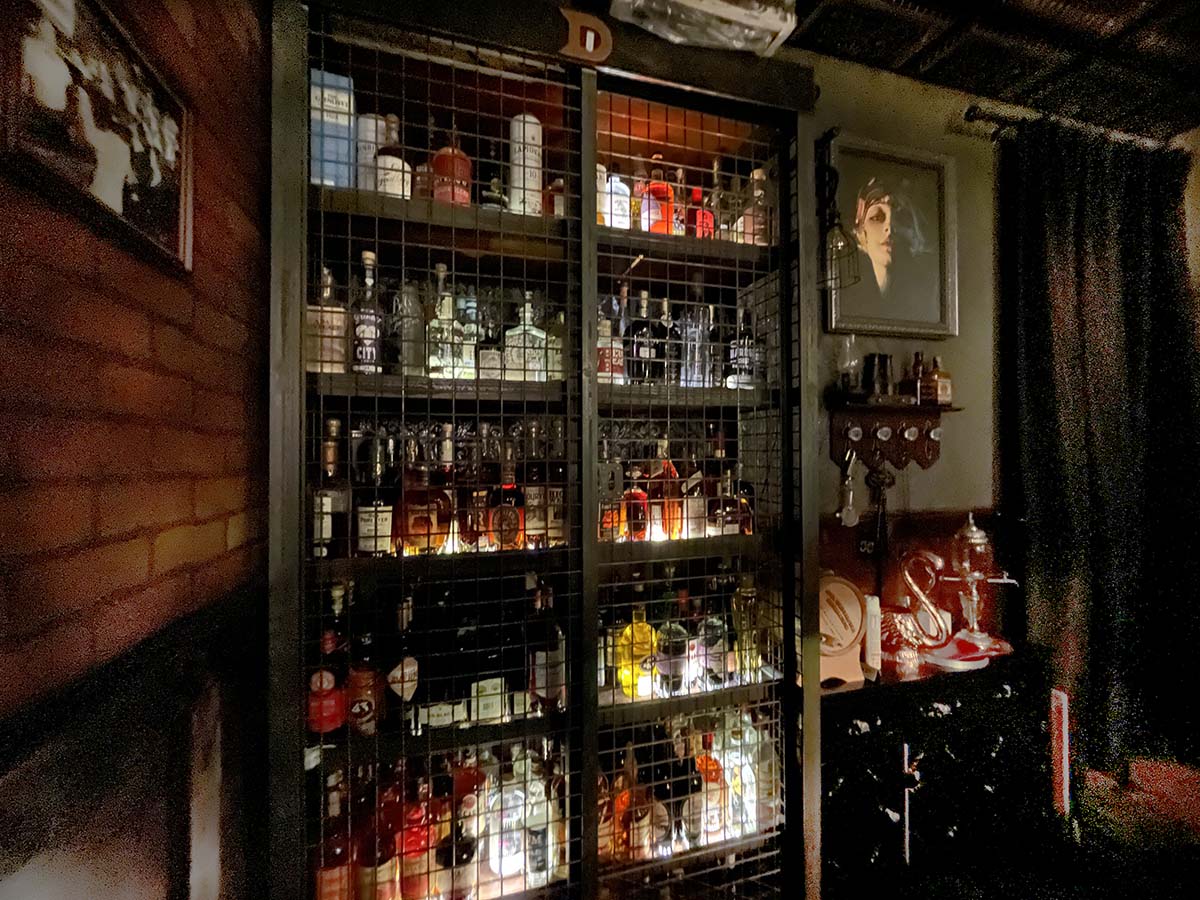 They've got some really unique drinks so if you're into both flavor and aesthetics, they've got you covered! If you can't drink alcohol for whatever reason, they make some delicious mocktails too.  Never feel like you're being left out because you can't have liquor or need to be the designated driver!
They have a liquor chest that they call Narnia that is filled with ridiculously expensive and rare bottles.  If you're into that type of thing, make sure to ask to check out this amazing chest of wonders.
They also have food which is so wonderful!  We tried their charcuterie board and cheese-stuffed dates.  The food was FABULOUS and everything was so beautifully-arranged.  This was a fantastic night and I will definitely be back one day!
Somewhere in this picture is a secret door!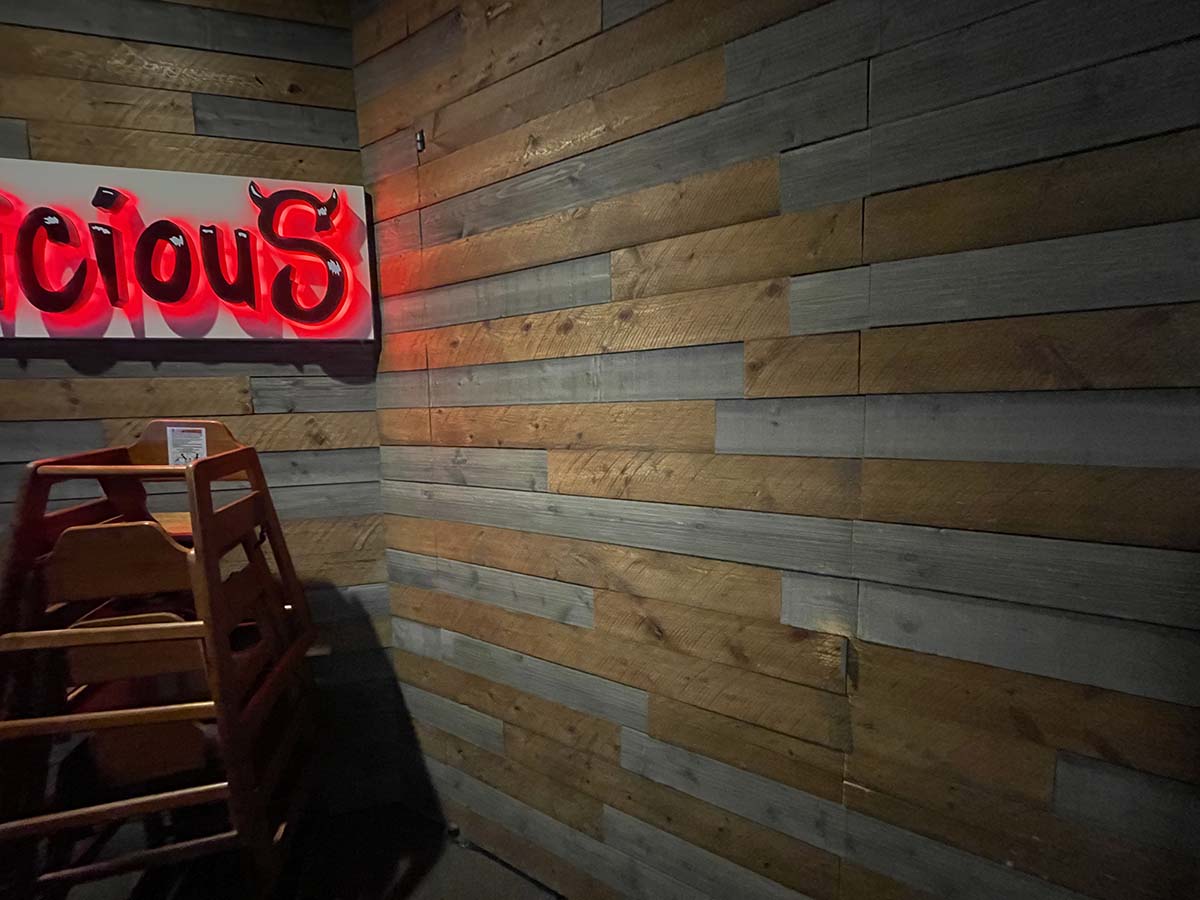 Aha!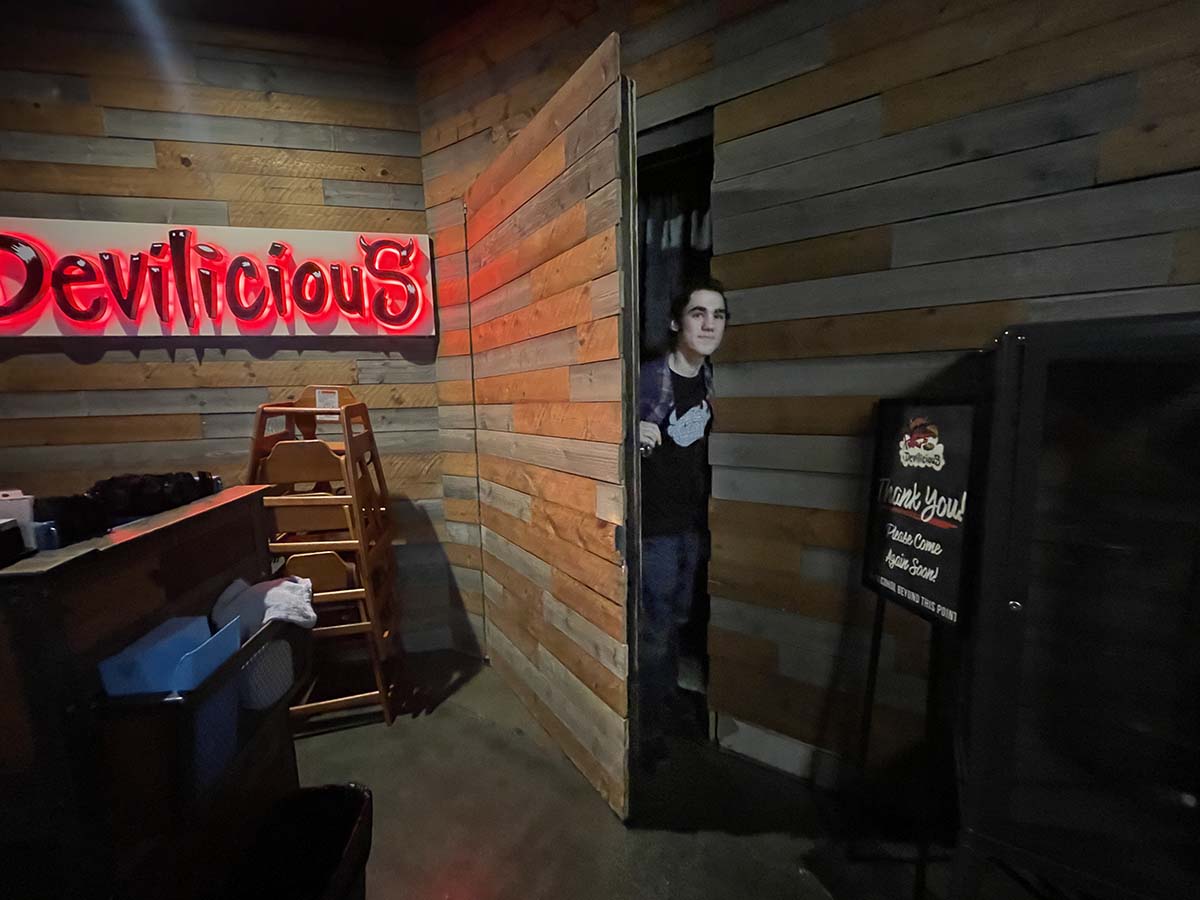 Once inside, get ready for all the strange and unique details….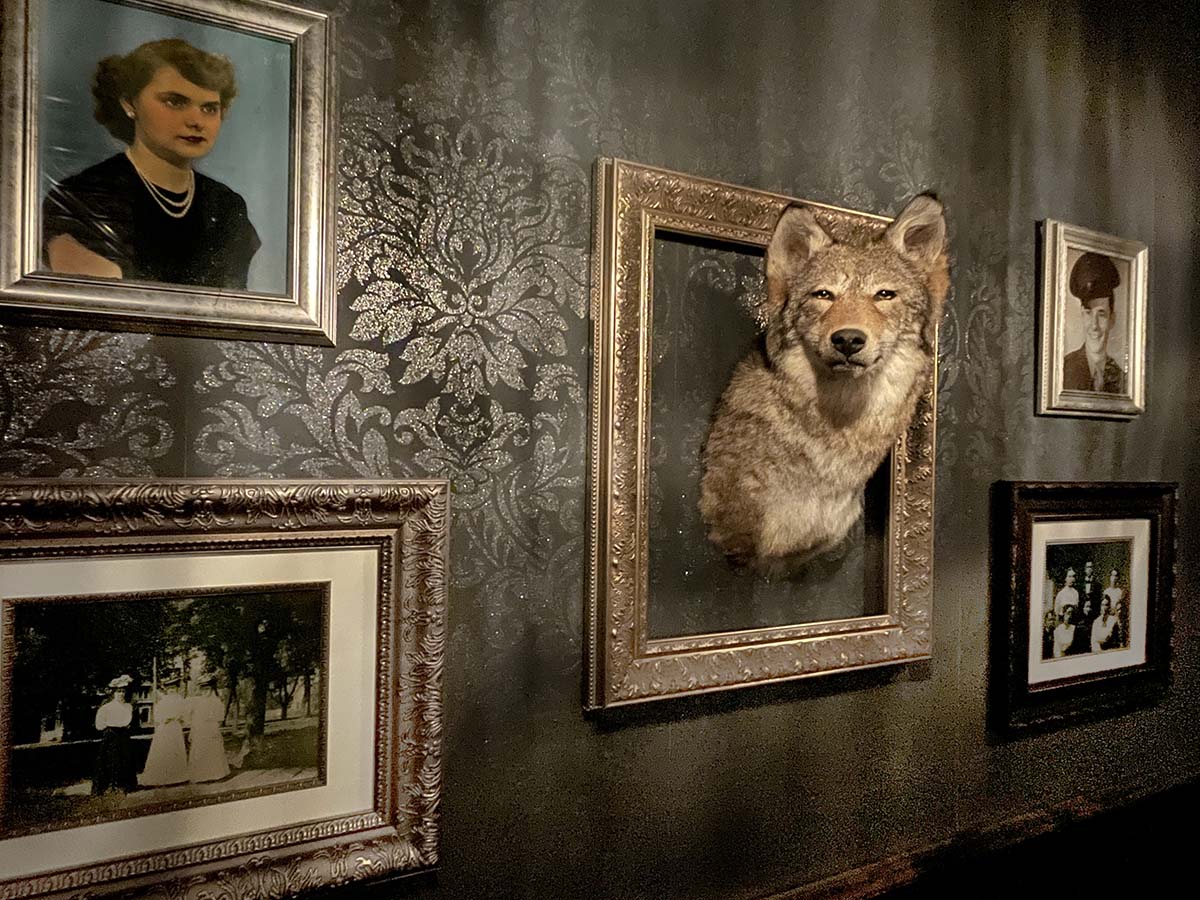 The ceiling of the room we were in was very cool.  It had different vintage photos as well as vintage-inspired photos of the bartenders: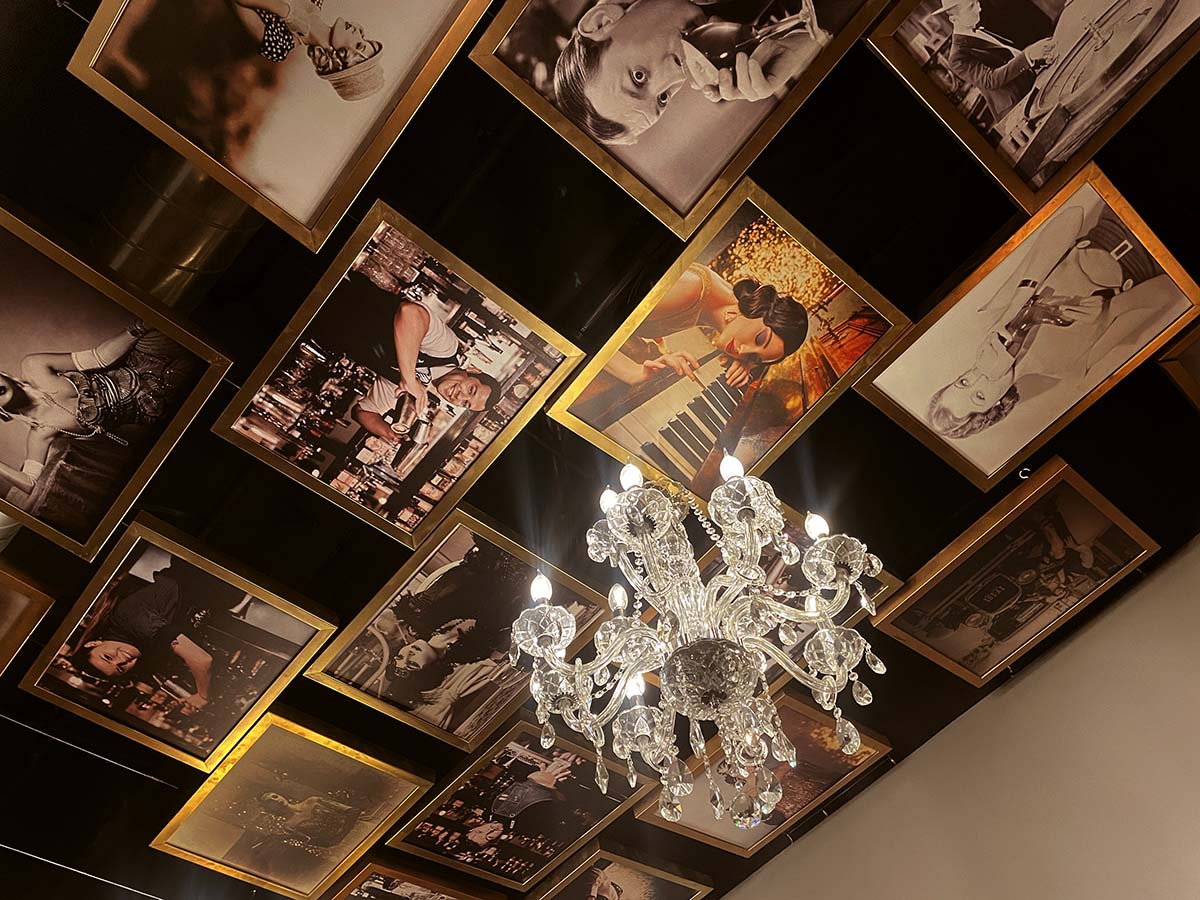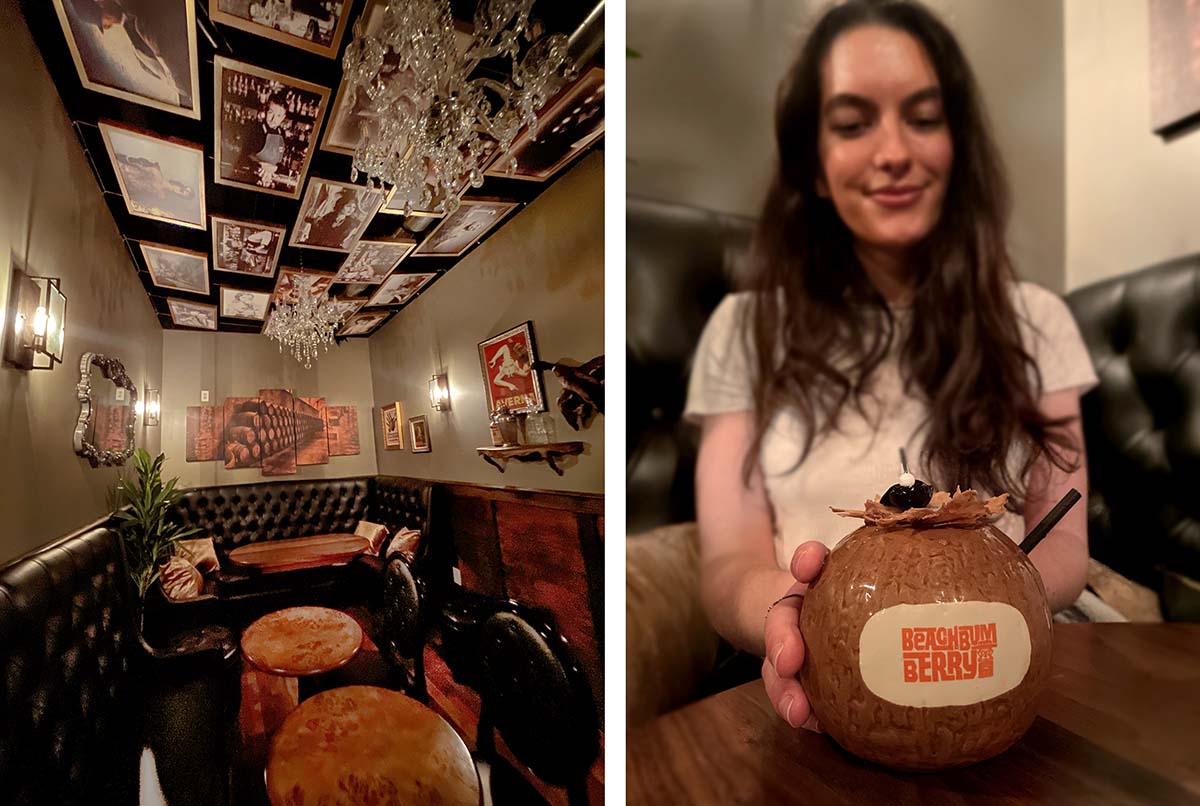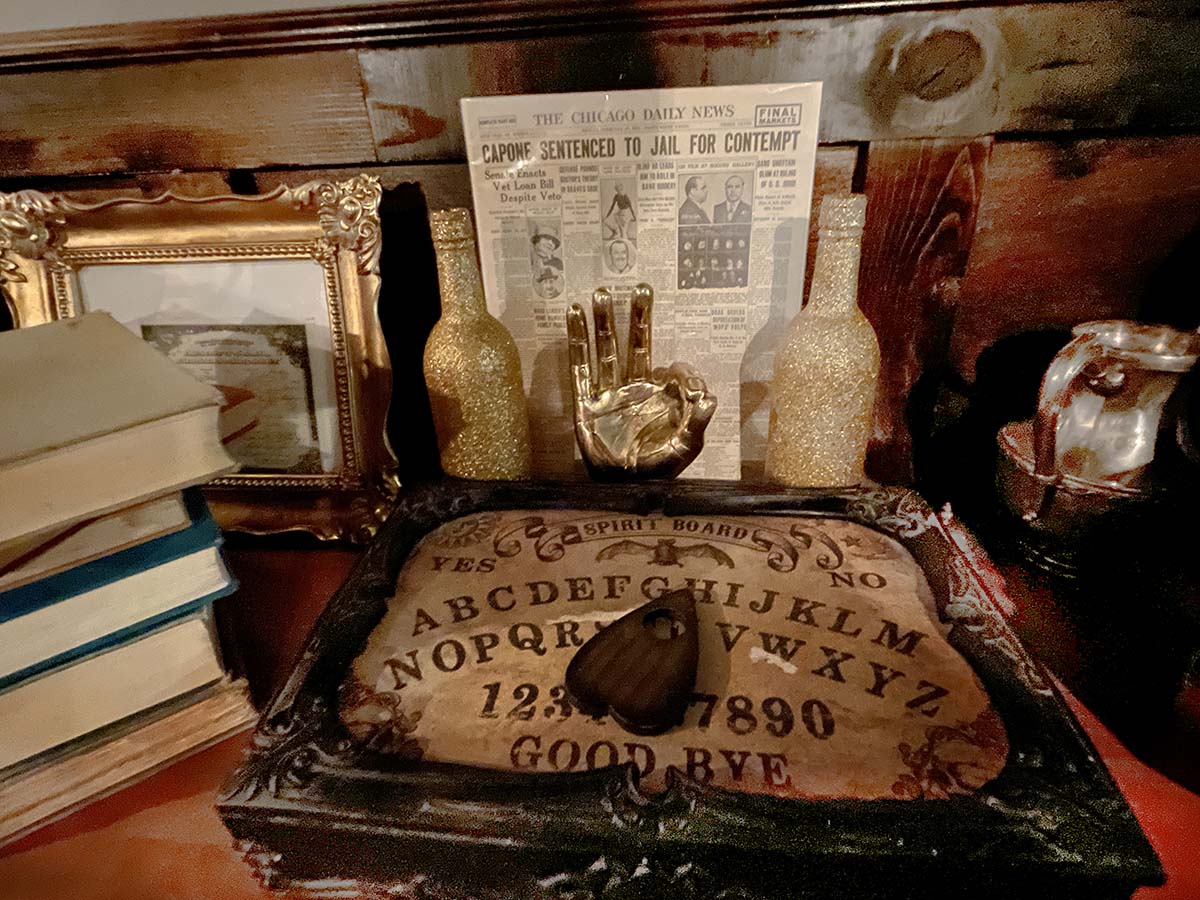 We made sure to try some of their most visually-enticing drinks.  This one was called Campfire Sour: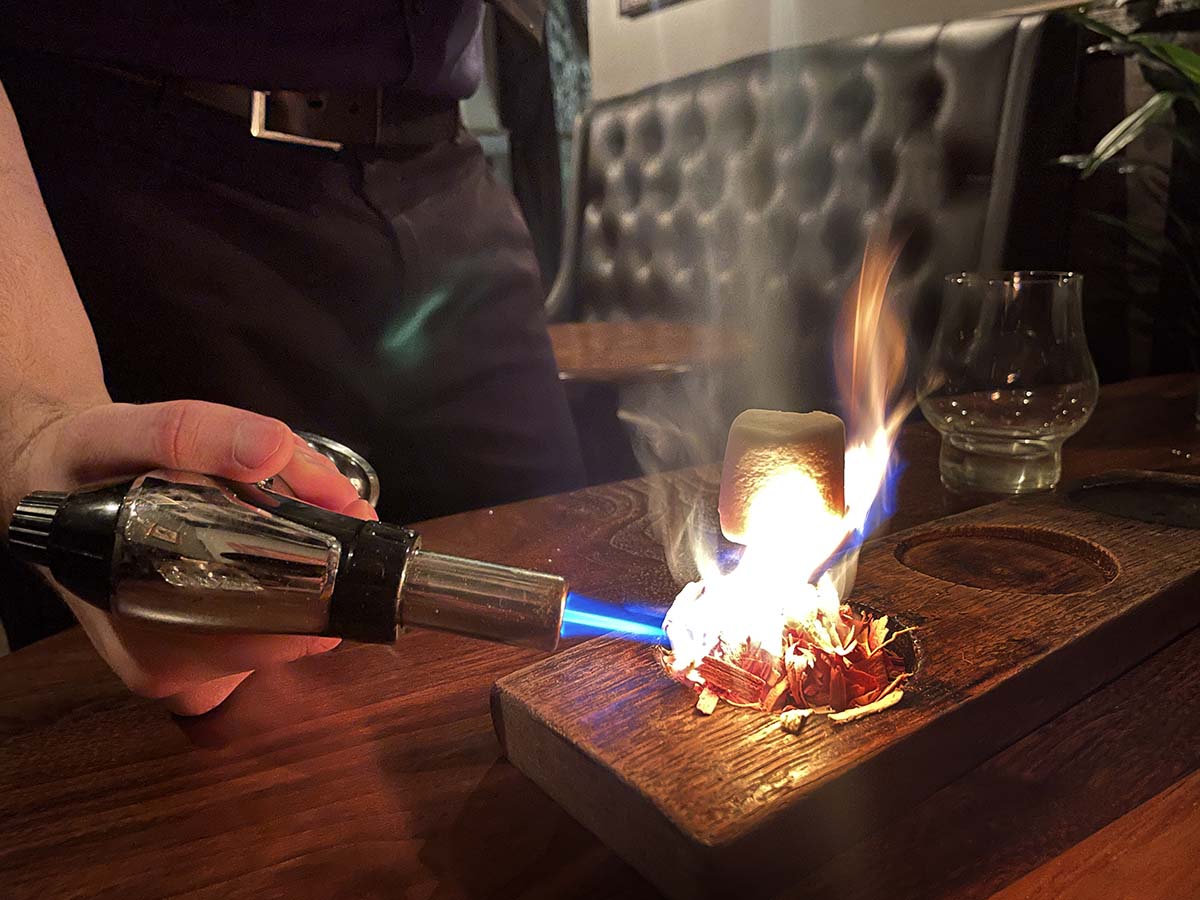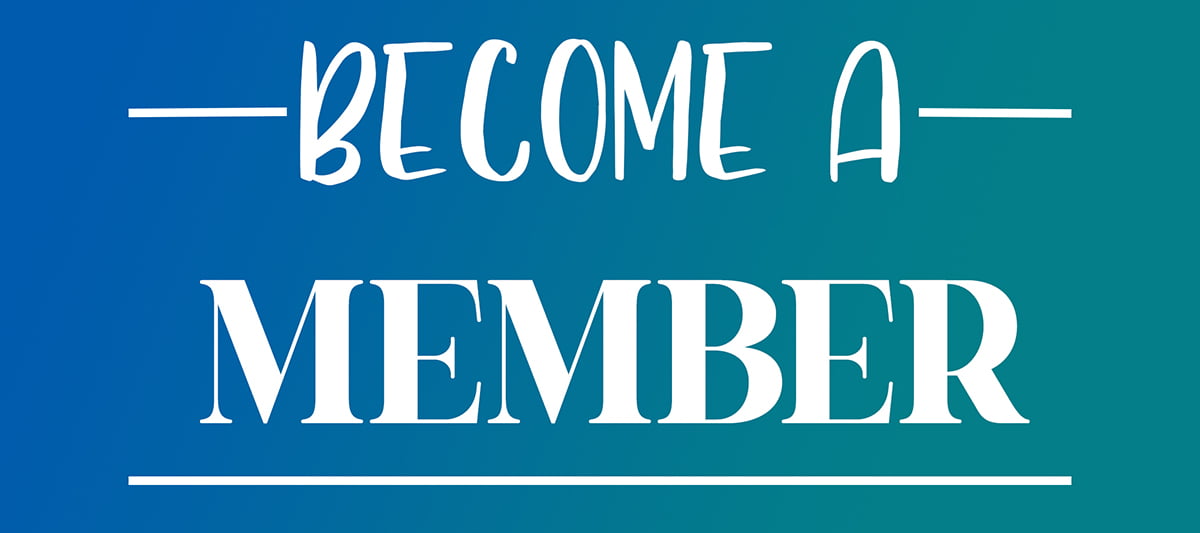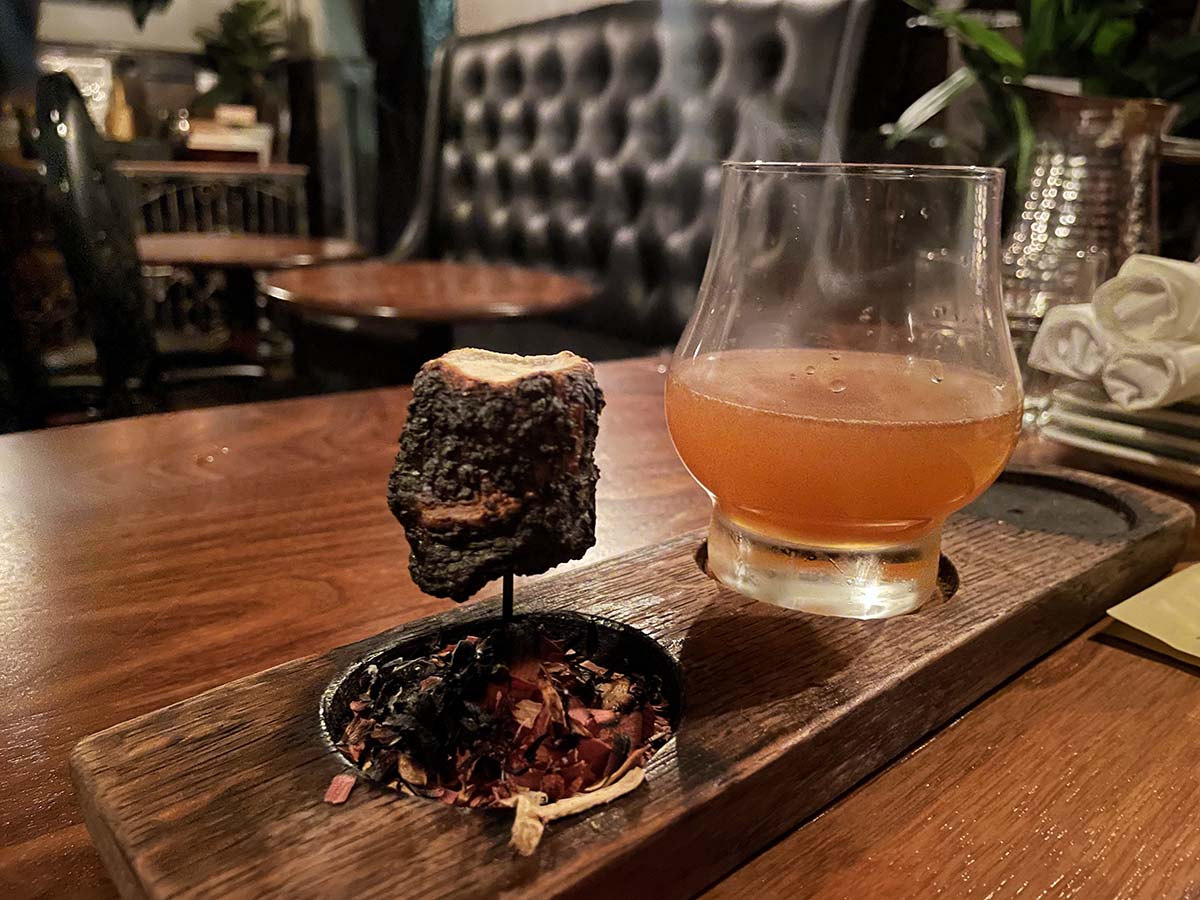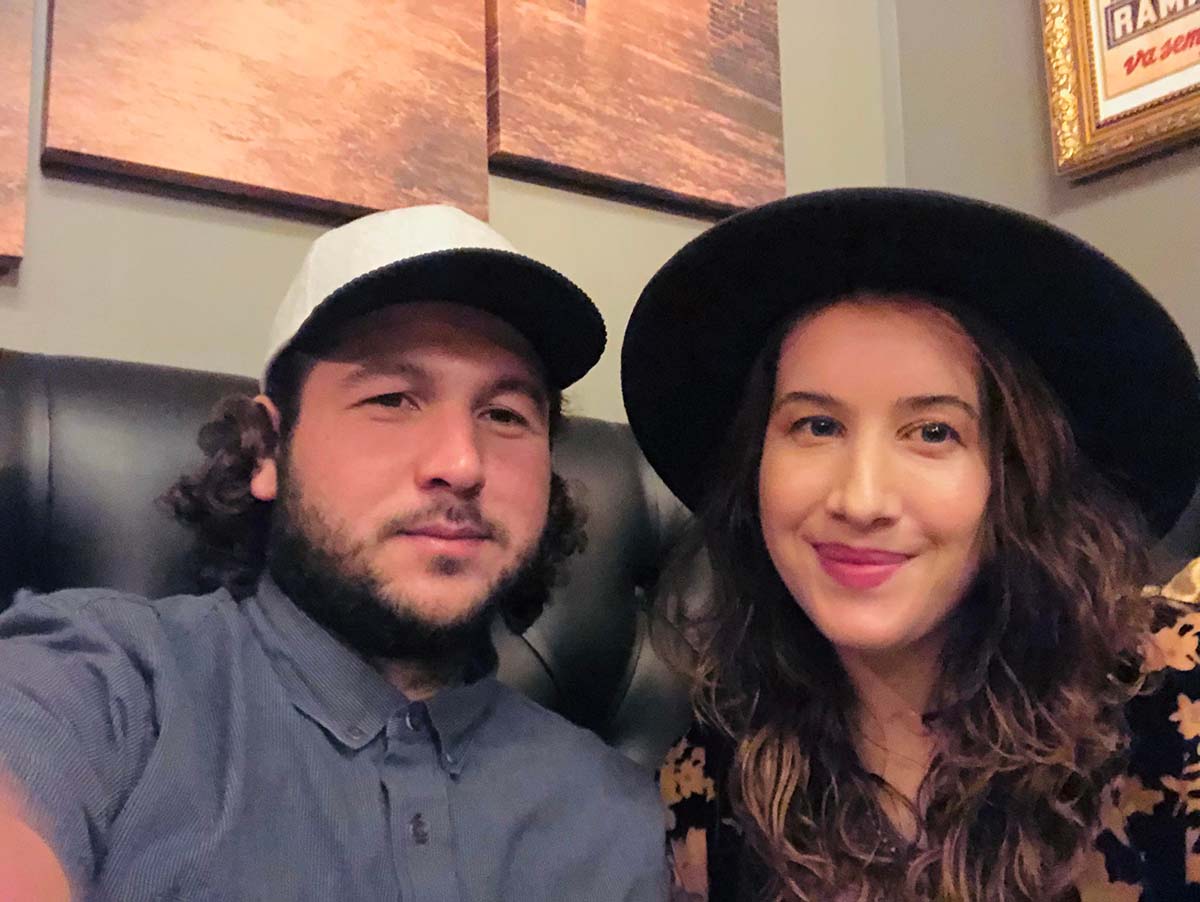 I didn't drink this night but tried two of their mocktails.  I still got to have a drink with egg whites (which I love) and my second drink was (literally) smoking!.  All the fun still!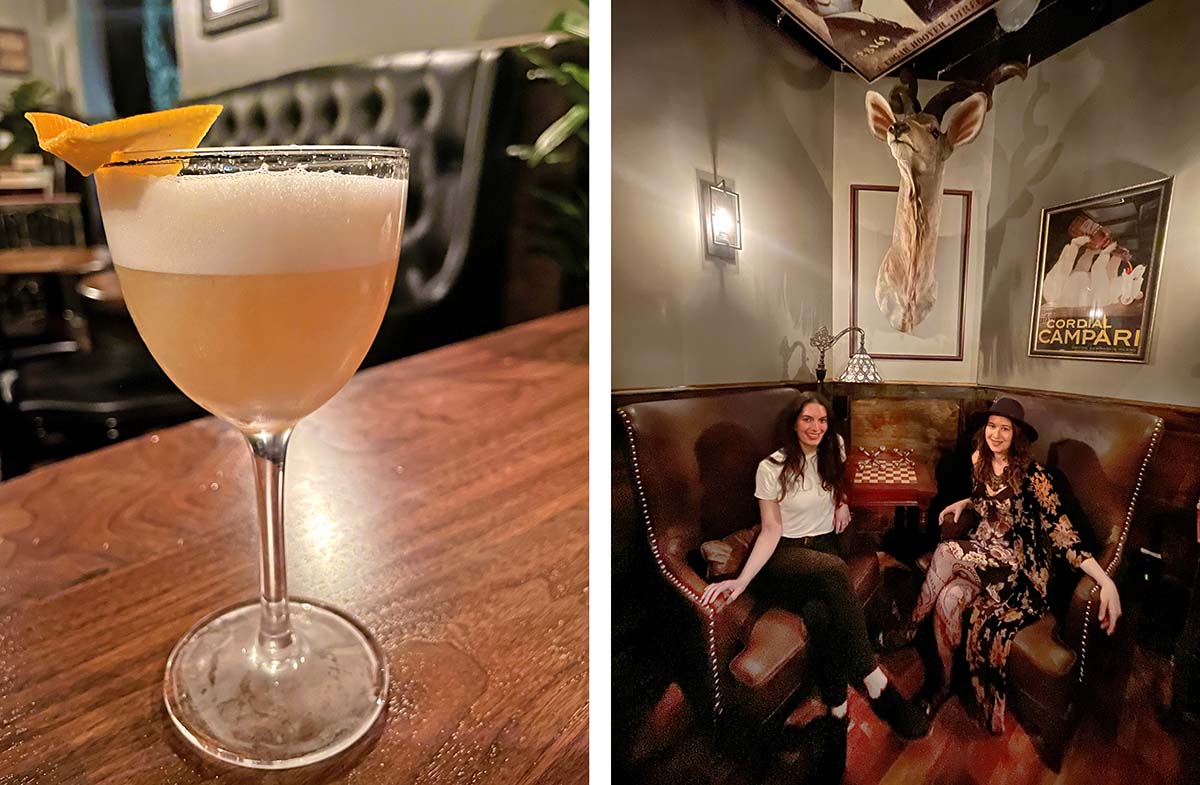 The food was fabulous!  We shared a charcuterie board and cheese-stuffed dates.  Soooo good!