Hello everyone! This is a friendly reminder that any of these fun places we may visit, we are a guest at. Please treat both businesses and trails with the utmost respect. We here at Hidden California follow the 'Leave no Trace' mantra, meaning whatever you bring with you comes back with you. If you see trash on a trail, please do your part to help remove it. Remember, we are not picking up trash from another person but instead cleaning up for Mother Nature. Happy adventures!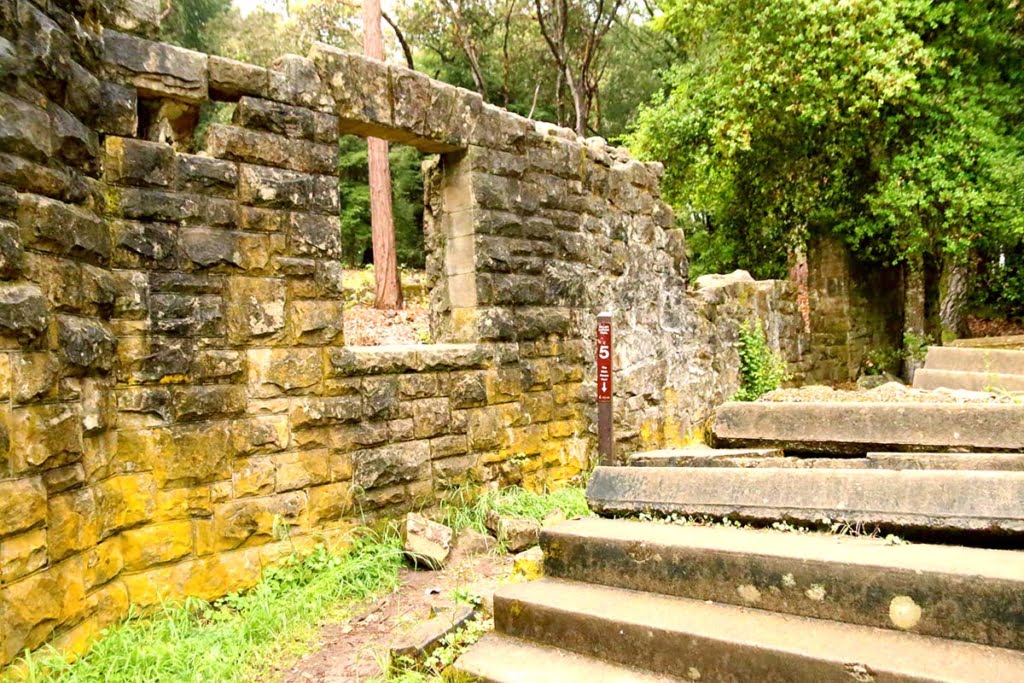 7850 Pole Line Rd, Watsonville, CA 95076
Dog-Friendly: Yes   Kid-Friendly: Yes
37.0116799, -121.705530950
$6 entry   Website (408) 842- 2341
Hike: 1.4 mile loop   Level: Easy
About the Henry Miller Site:
To see the Henry Miller Site, take the Miller Ruins Loop, which is an easy 1.4 mile hike, although one mile of it can be skipped if you just want to see the main ruins. The ruins are on Pole Line Road, and directions can easily be obtained at the front pay station. Park in a lot near the Lower Miller Trailhead. The county park is open year round from 8am until sunset.
The Henry Miller Site is located within the lush redwood forest in Mount Madonna County Park. This area has been home to the Ohlone people for thousands of years.  Learn more about the Ohlone tribe and how to support them here.
At one point, the mountain was owned by one of the country's wealthiest men, Henry Miller (not to be confused with the popular author Henry Miller).  Henry struck his wealth during California's Gold Rush selling beef.  Known as the Cattle King, Henry once owned over 1.25 million acres of land and 1 million head of cattle.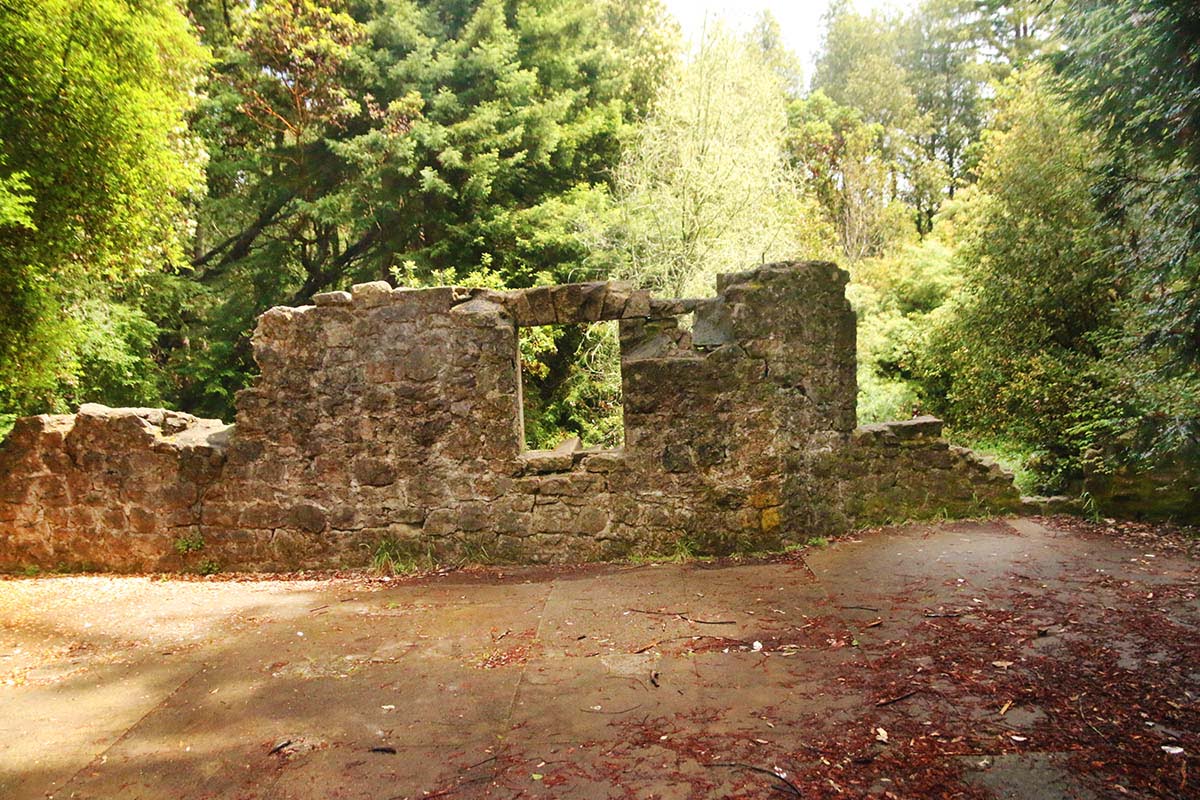 In 1875 he purchased land atop what is now known as Mount Madonna County Park for a summer retreat.  From the top of the mountain, Miller could look down on the landscape that he controlled in almost its entirety. It is said that Miller was so wealthy that he could travel from Mexico to Washington and stay at one of his properties every night.
This mountain was Miller's special spot and no matter where he was with his business travels, he always made it a point to get back to his home as often as possible.  Weekend bbq's with friends and family were held often.
His daughter, Sarah Alice Miller, was killed on this mountain after being thrown off her horse when she was only 8 years old.  Her body was buried on the mountain until Henry Miller passed away, in which her remains were then exhumed and transferred to the family plot in Colma.
The home was sold after his death and burned down in 1901 by a wildfire, where it has sat in fading ruins ever since.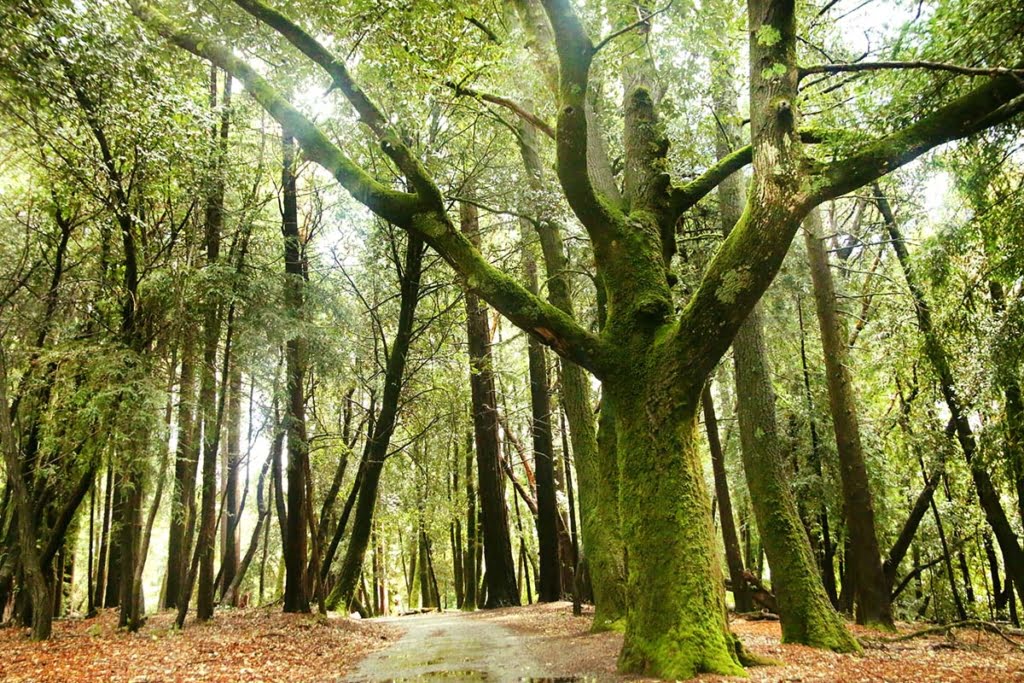 Even today in the state the home is in, you can tell how impressive and expansive it once was.  We explored the grounds for awhile and kept stumbling upon more ruins from his estate.
Miller and his family occupied three dwellings; the others were a foreman's home and a guesthouse. The main residence, with seven bedrooms and a 3,600-square-foot ballroom, was built for $250,000 in 1901. This mansion and a bungalow next to it burned down after Miller's death; a third house was moved to Watsonville.