Hello everyone! This is a friendly reminder that any of these fun places we may visit, we are a guest at. Please treat both businesses and trails with the utmost respect. We here at Hidden California follow the 'Leave no Trace' mantra, meaning whatever you bring with you comes back with you. If you see trash on a trail, please do your part to help remove it. Remember, we are not picking up trash from another person but instead cleaning up for Mother Nature. Happy adventures!
36600 Ghost Town Rd
Barstow, CA 92311
34.947302, -116.864993
Dog-Friendly: Yes (be mindful of weather)    Kid-Friendly: Yes
About the Calico Ghost Town
Article by David Johnson:
CalTrans estimates that more than thirteen million cars traveling on Interstate 15 pass by Ghost Town Road just north of Barstow each year. We have been part of that number many times over the years, and it was not until this year that we took the off-ramp to find out exactly what is there.
We paid $8 each for admission and that was far from the last time we opened our wallets. Some people love it and some people consider it a rip-off, but on balance it is interesting.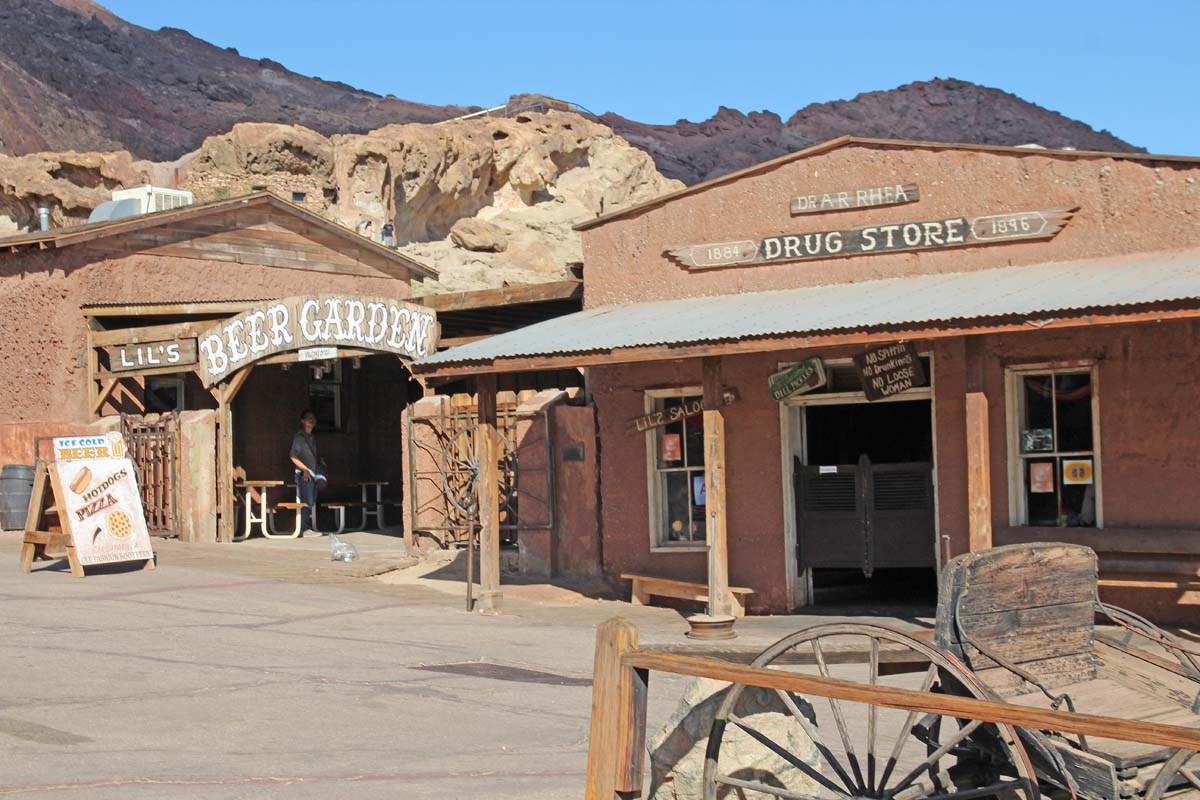 Calico Ghost Town lies about three miles east of 15, identified by large lettering near the top of a mountain directing visitors to the site. The town dates back to 1881 when silver fever drew miners to the Southwest in search of riches.
The name was derived from the color of the mountain peak just above the town. Within a few short years, the hills were dotted with mines and more than 1,000 people called the town home. When the price of silver crashed during the panic of 1893, so did the town.
There was an attempt to revive the town decades later by re-purposing the spent ore but that too failed, and the town faded to black again. In 1954, Walter Knott of Knott's Berry Farm fame acquired the property with the intention of restoring it to period and marketing it to fans of theme parks which were coming into vogue.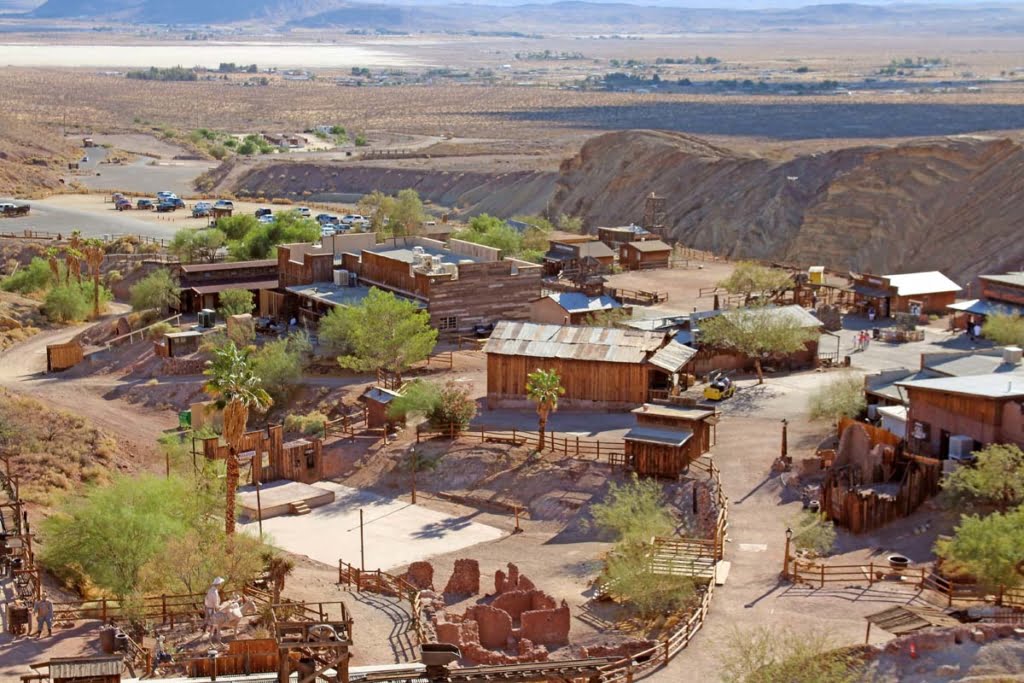 Using old photographs, he created a faithful reproduction of the original town, and opened it for business. In 1966, he either tired of the venture or realized it was not a money maker, and he donated the property to the County of San Bernardino. It has ever since been operated as part of the county's park system.
While you're in the area, make sure to visit Elmer's Bottletree Ranch nearby!
The three dozen or so structures seem completely authentic to the period, and there is a mine that you can walk through in exchange for $3. The view of the valley from the top of the site is stunning.
There is a more than decent restaurant in the middle of town offering a wide variety of dishes including vegetarian fare, and several smaller places where you can buy food. If you prefer alcohol, there is a saloon to meet your needs.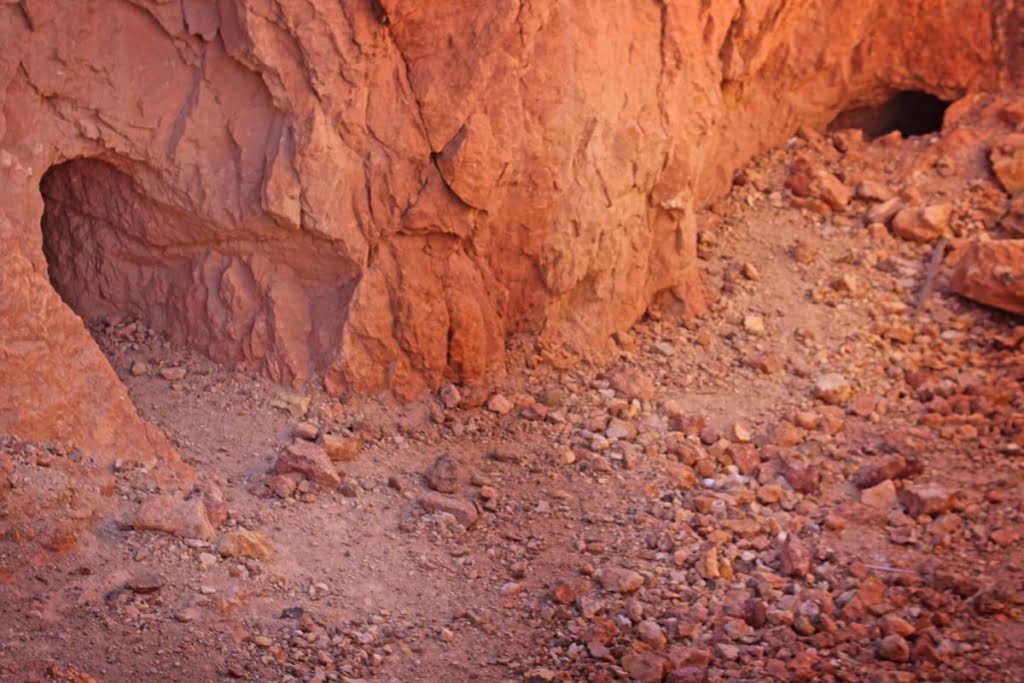 There is a narrow-gauge railroad that you can ride around one of the hills for $4 a pop, and other experiences available in exchange for currency. There are periodic staged gunfights and other amusements depending on the timing of your visit.
If camping is your thing, there are 265 available campsites including some with hookups, rest rooms and hot showers. Calico Ghost Town is open year around with the exception of Christmas day.
If you are in doubt, I would advise you to go. The town has special appeal to those interested in California history or mining, and there are enough trinkets and goodies for sale to keep the shopper occupied for a few hours. Be advised that the town is on a fairly steep incline, and it is probably not a great experience for somebody with ambulation issues.