Hello everyone! This is a friendly reminder that any of these fun places we may visit, we are a guest at. Please treat both businesses and trails with the utmost respect. We here at Hidden California follow the 'Leave no Trace' mantra, meaning whatever you bring with you comes back with you. If you see trash on a trail, please do your part to help remove it. Remember, we are not picking up trash from another person but instead cleaning up for Mother Nature. Happy adventures!
Convict Lake Road
Mammoth Lakes, CA 93546
37.589379, -118.854268
Dog-Friendly: Yes    Kid-Friendly: Yes
Website     (760) 934-3800
Indigenous History:
The Paiutes of the region call this lake Wit-sa-nap. From what I was able to gather, they believe that Lake Wit-sa-nap was made by their Creator as a safe haven for the fish, infused with the spirits of children, that swim through the surrounding mountain's streams.  Learn more about the Bishop Paiute Tribe and how to support them here.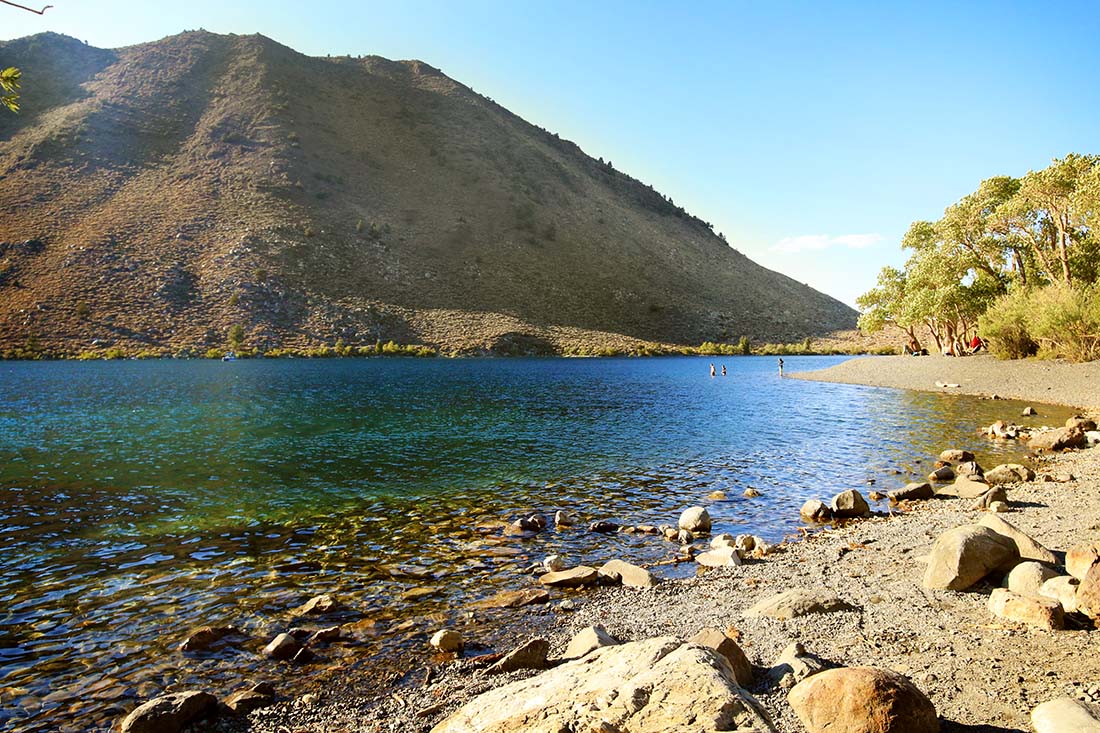 Settler History: 
When miners settled in the area they began calling it Monte Diablo which translates to Devil Mountain. Other regions I know of that were once called "Diablo" received that name because they were non-Catholic.  No clue if that has any reason for why the peak here received that name though.
How it got the name Convict Lake:
On September 17, 1871, 29 prisoners, which included bank and train robbers, murderers, thieves and other convicts escaped from the Nevada State Prison in Carson City.  They killed one guard and several other people during the escape.
The prisoners split into two groups, one of them led by convicted murderer, Charlie Jones.  Jones led his group to Convict Lake, robbing several stores for goods along the way.
Billy Poor, a mail man delivering mail for the for the first time accidentally came across their camp.  The group was afraid that if they let him go he'd reveal their whereabouts, so they murdered him.  They then took his clothing and horse and switched his attire with prison clothing.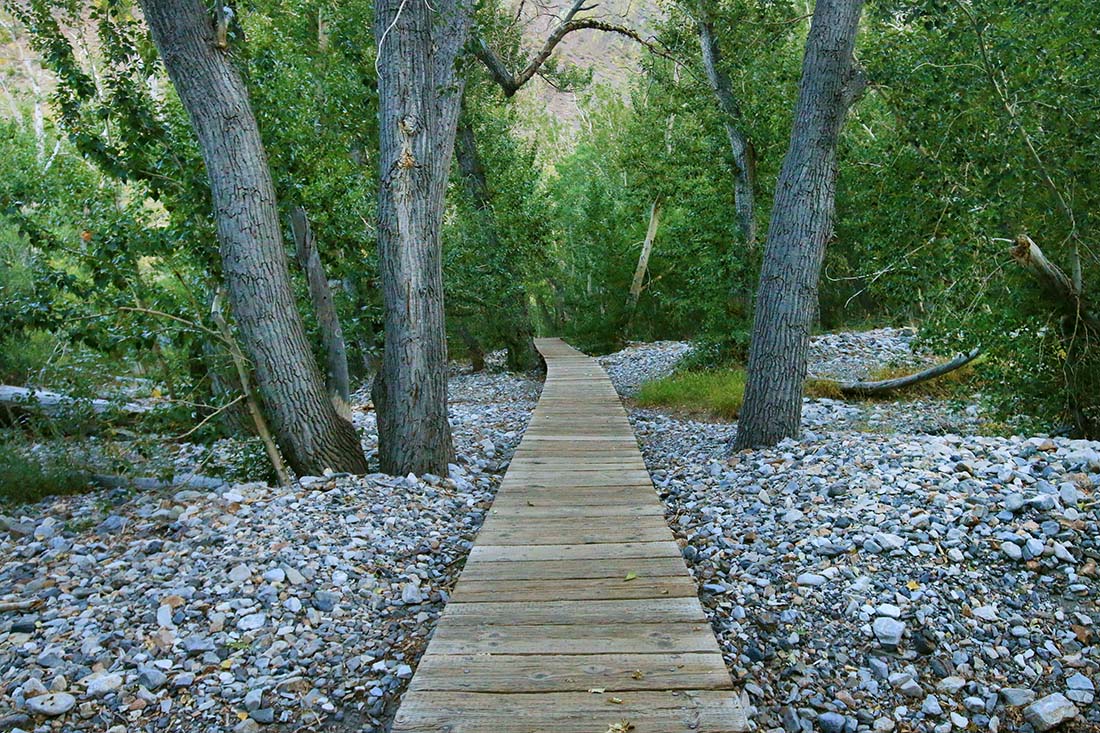 After word got out of Billy being murdered, county residents took it upon themselves to hunt for the convicts. On September 22, 1871, Sheriff George Hightower and Native American deputy Mono Jim led 10 locals to the area of Monte Diablo Creek.
A couple days later they fell upon the camp and a shoot-out happened, leaving Wells Fargo agent Morrison and Jim Mono dead. The remaining convicts were all eventually captured and executed.
The two peaks near the base of Convict Lake were named Morrison and Mono Peak after the slain Robert Morrison and Mono Jim. There have since been many movies, commercials and ads shot here.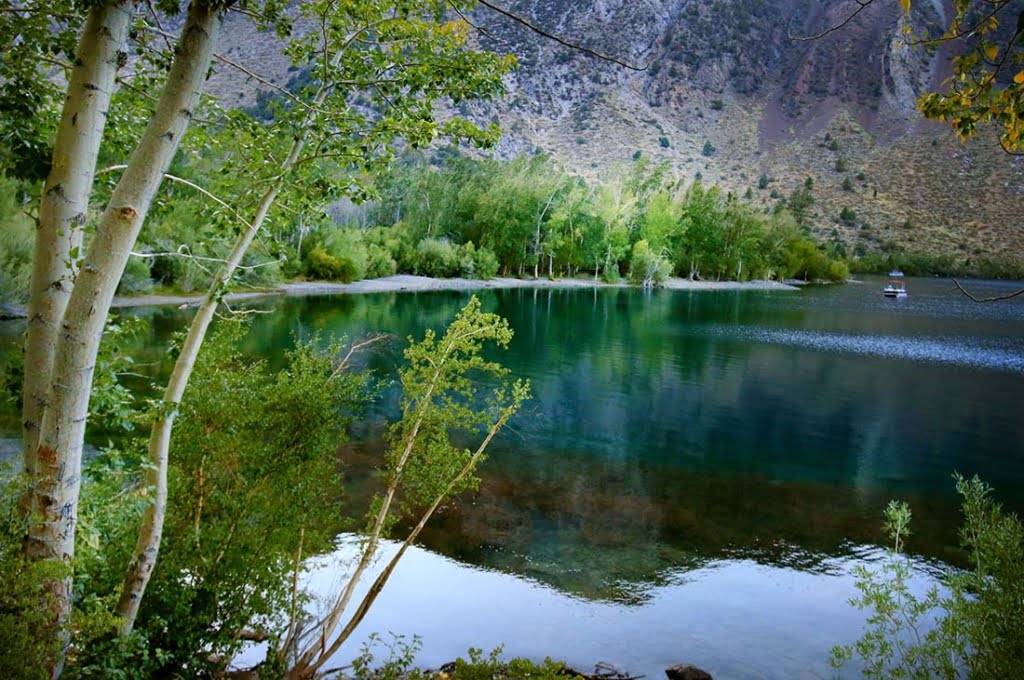 Recreational: 
This is a great lake for fishing and swimming and is known for producing some of the largest, healthiest trout around. The water is very clear, making it easy to spot them too! This is one of the deepest lakes in the region at 100′ average in depth. There is a restaurant and lodging available at Convict Lake Resort, which is open all year.
Personal Experience: We had a couple hours to spare before sunset so decided to check this lake out as it was near another spot we had explored.  I did not expect to fall so deeply in love and entranced with one of the mountains while here!  It almost looked like it was melting!  My photos do not do it any kind of justice and really must be experienced in real life.
We ended up hiking to the base of the mountain to get a better look which wound us through a beautiful, shaded forest. There is a trail that takes you along the entire lake which we did not end up doing but I am sure it would have been magical.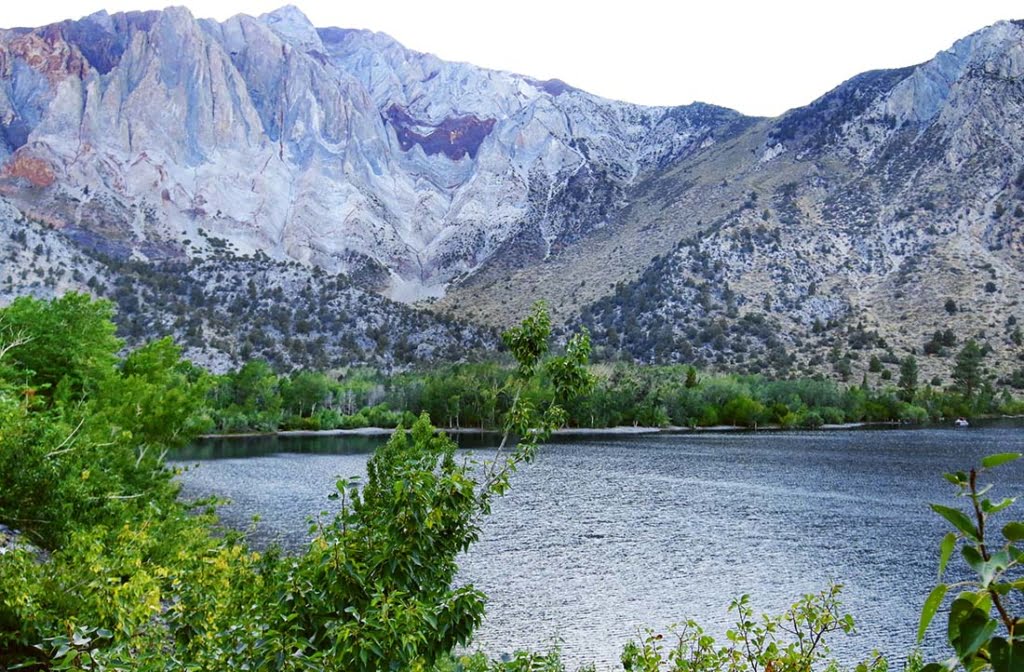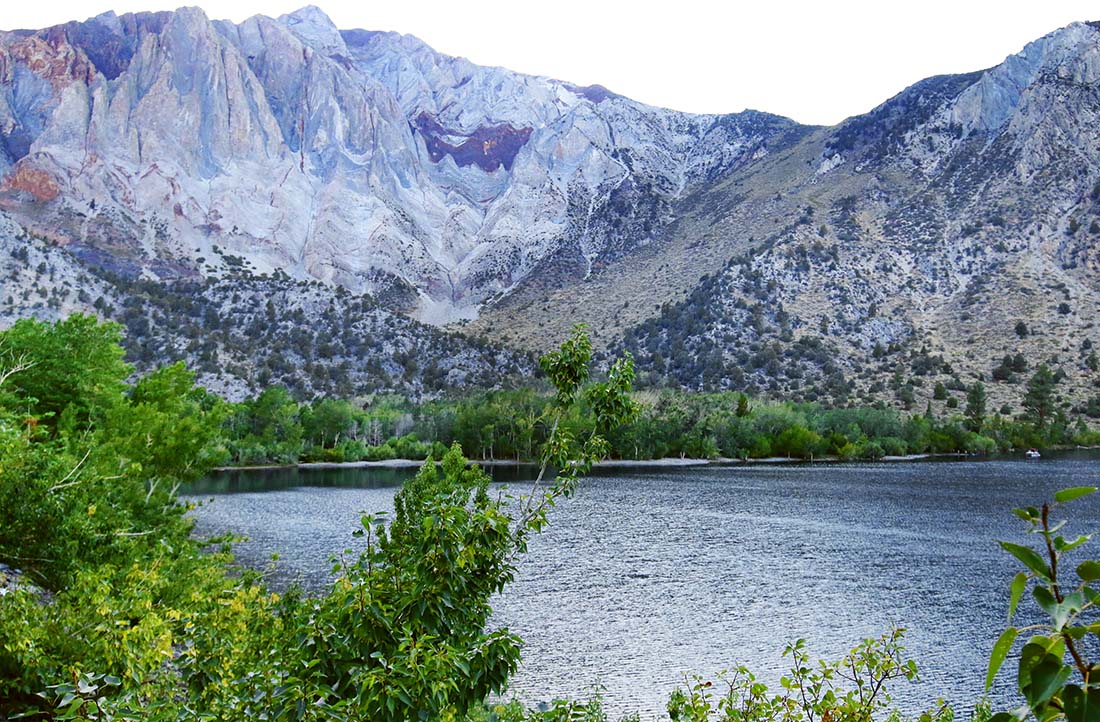 My friends went swimming: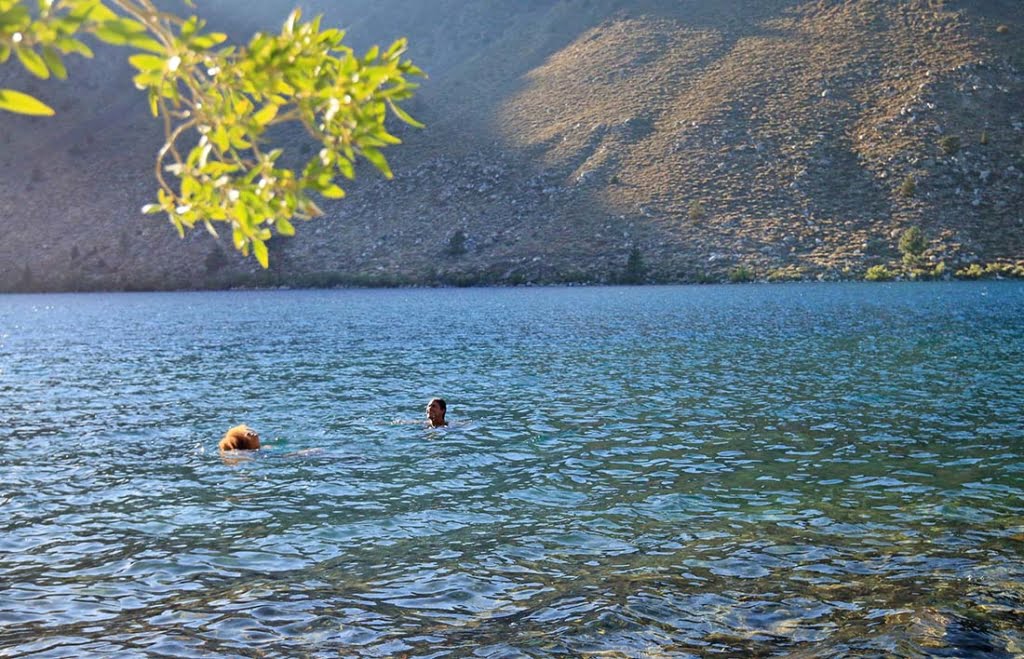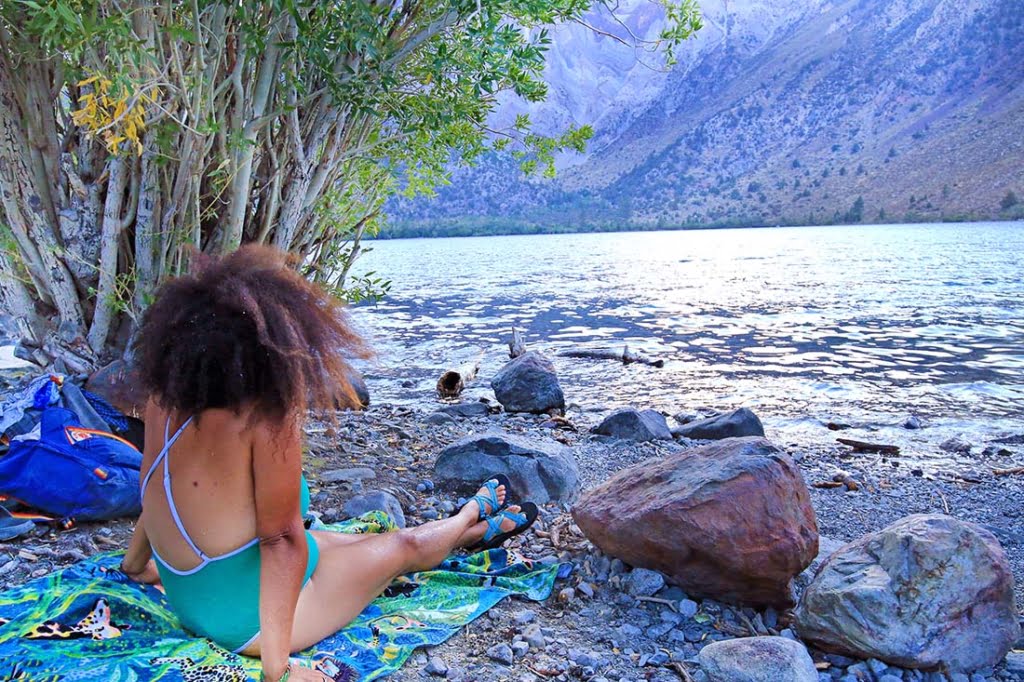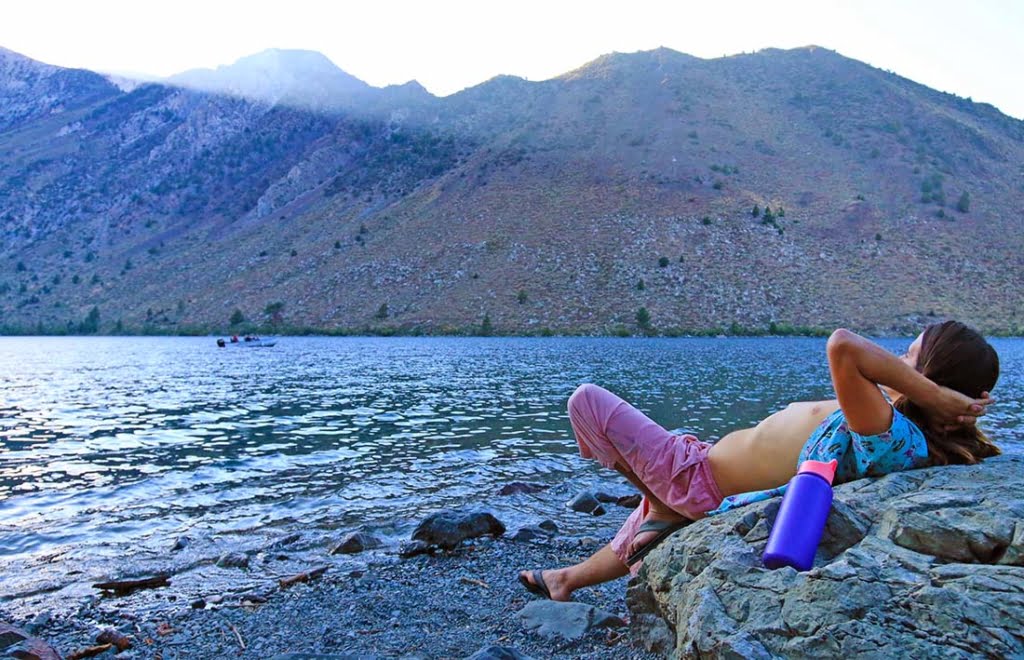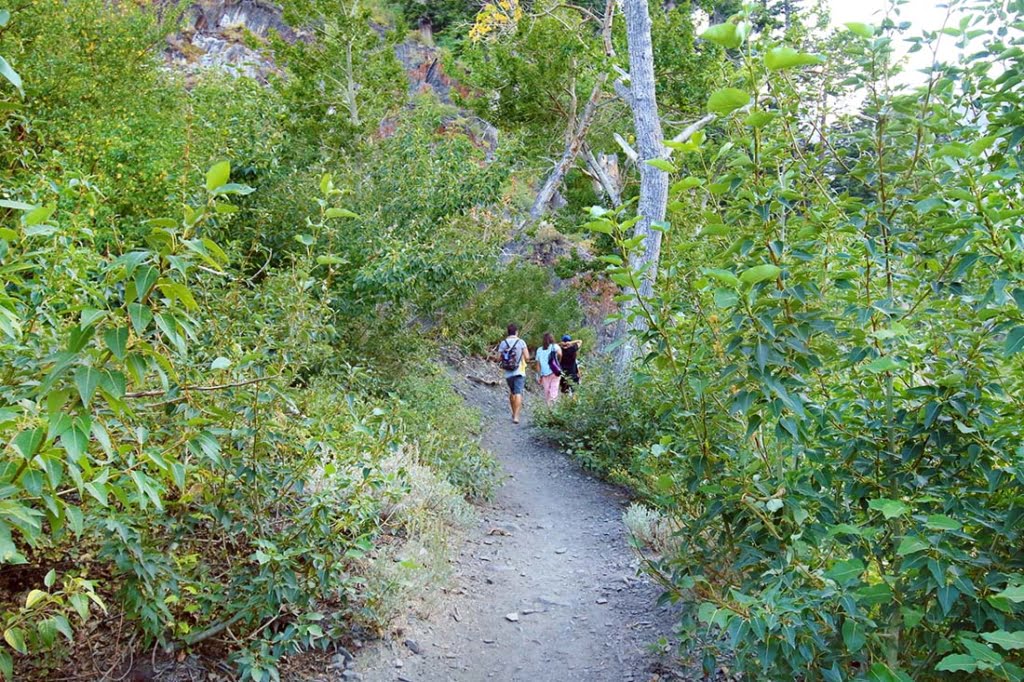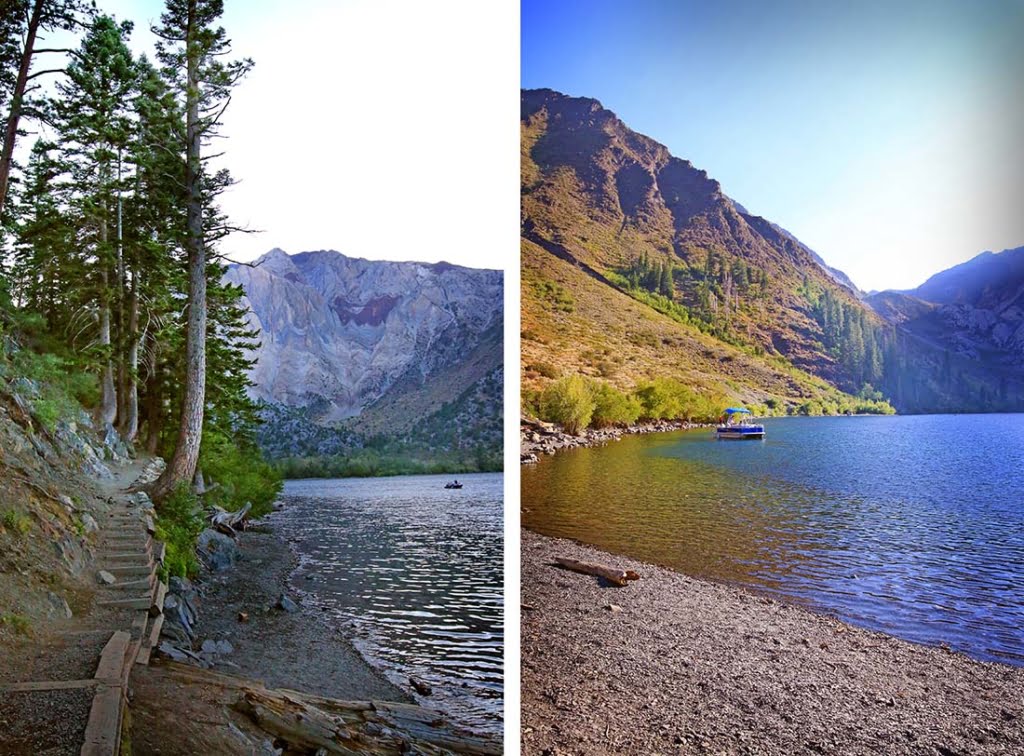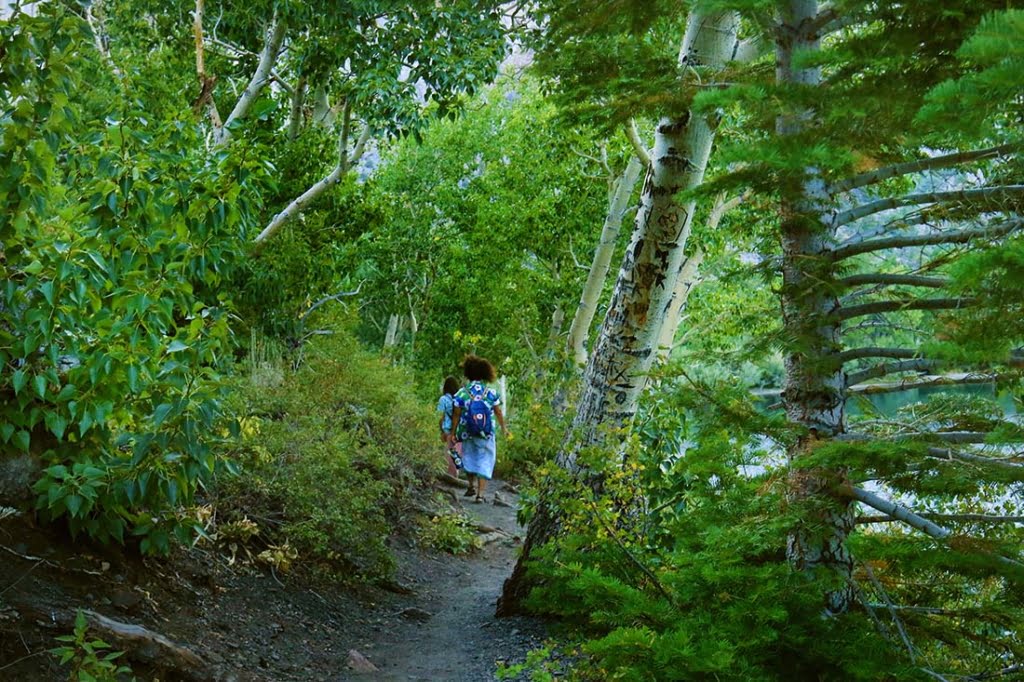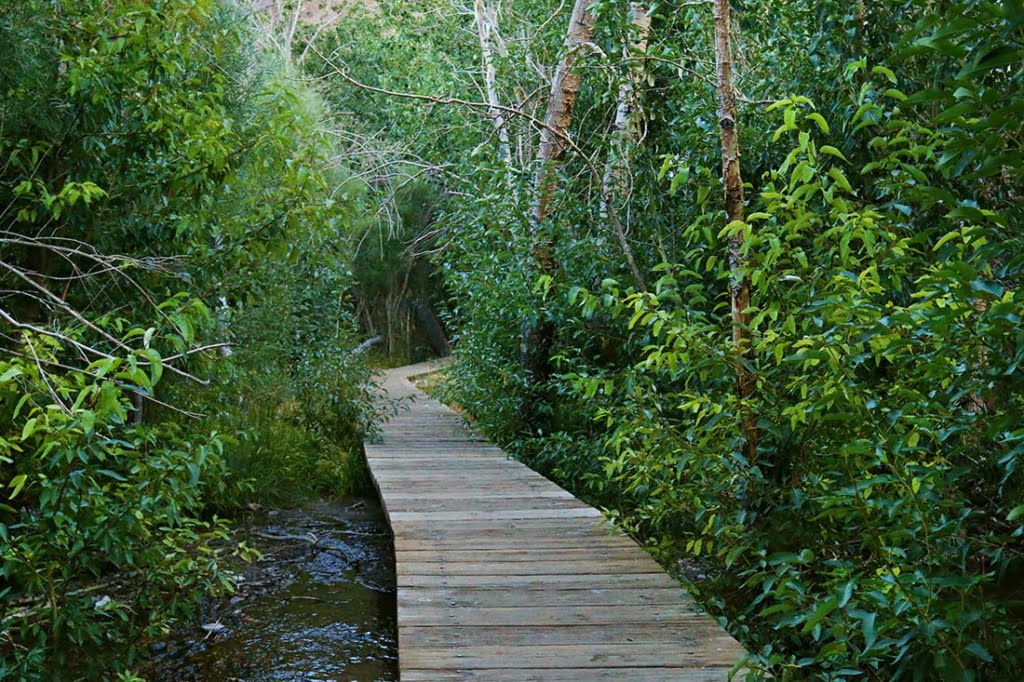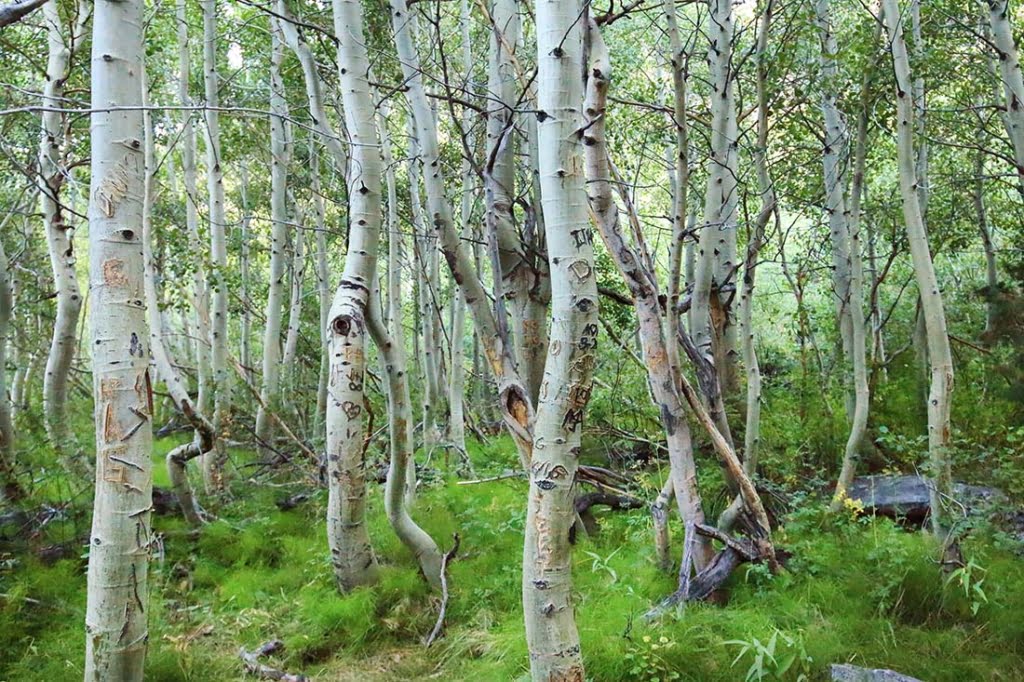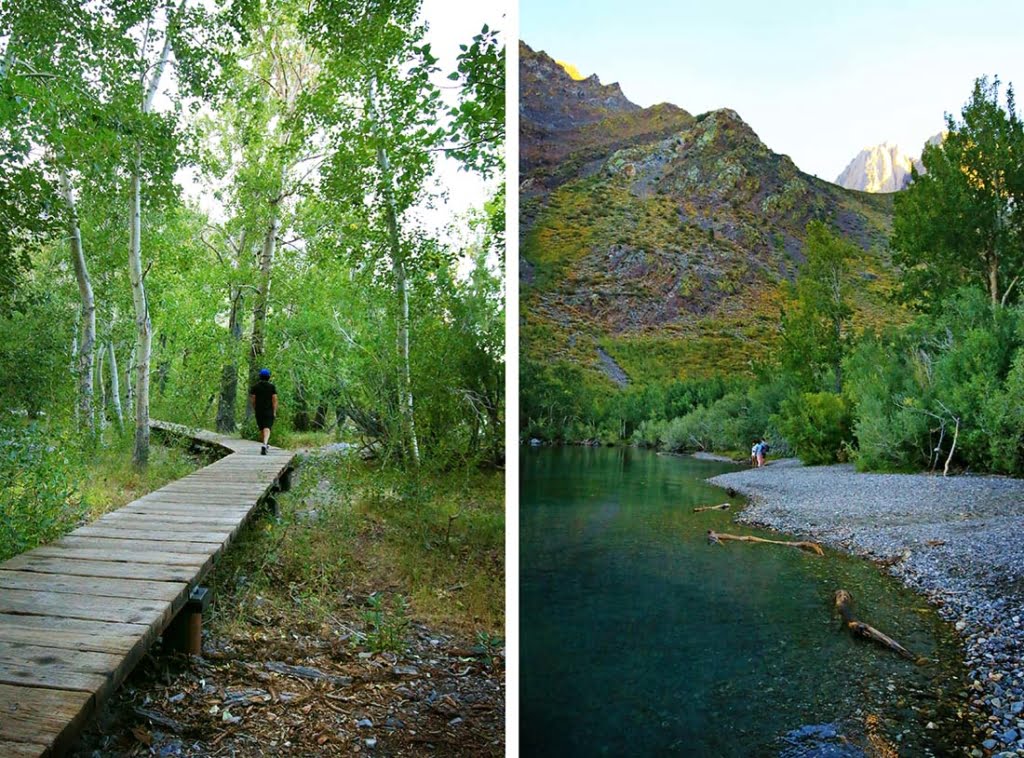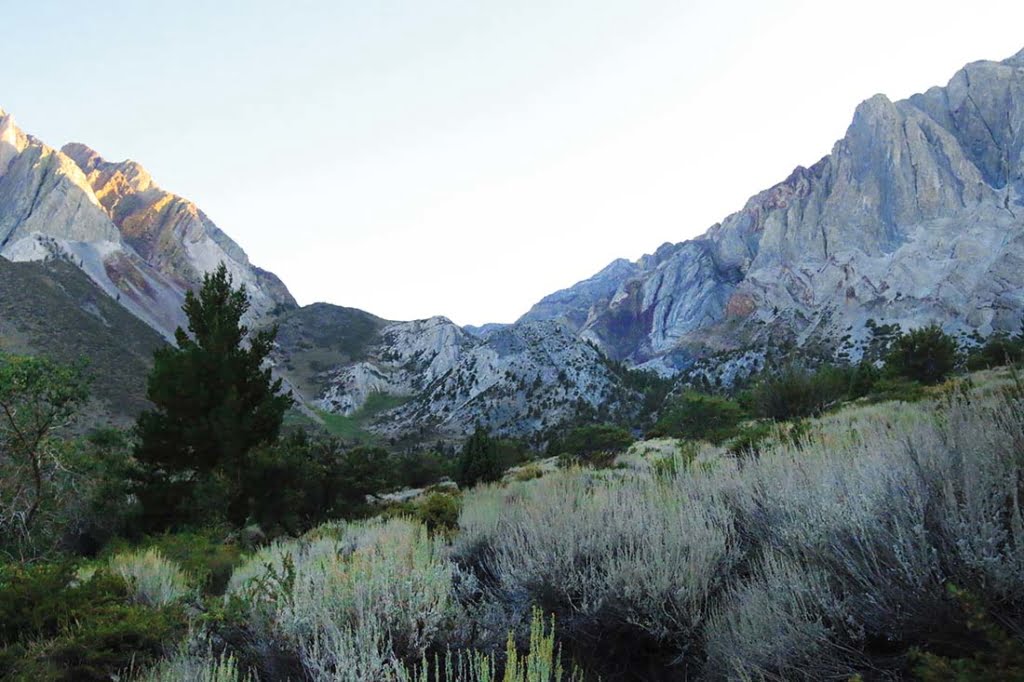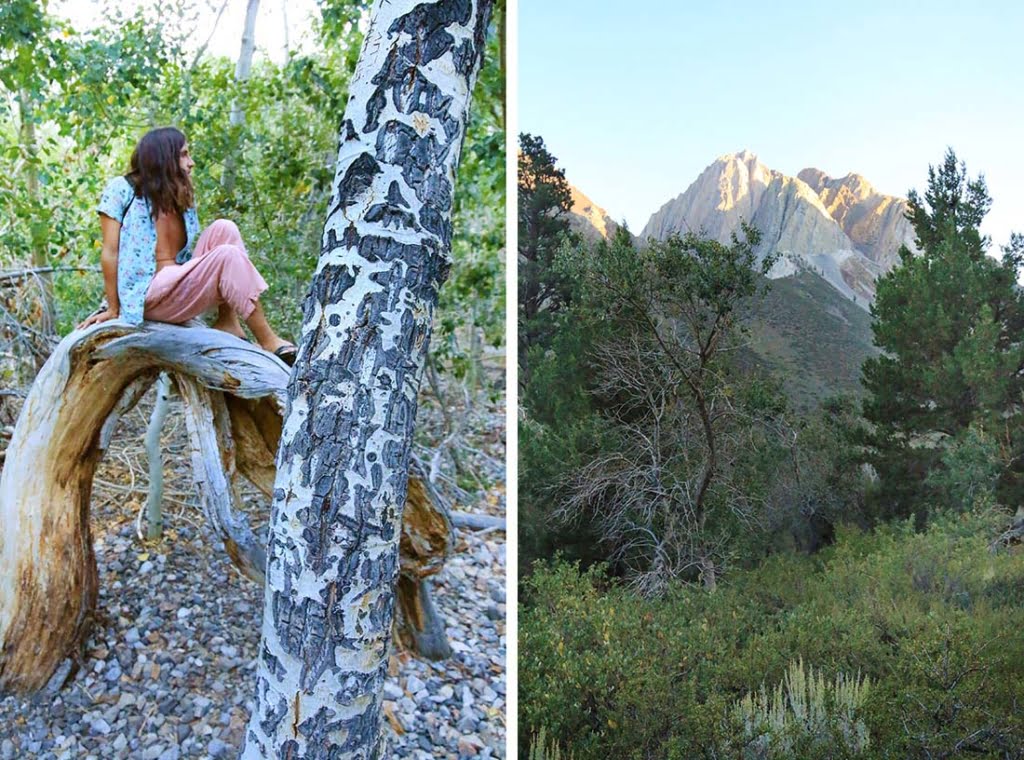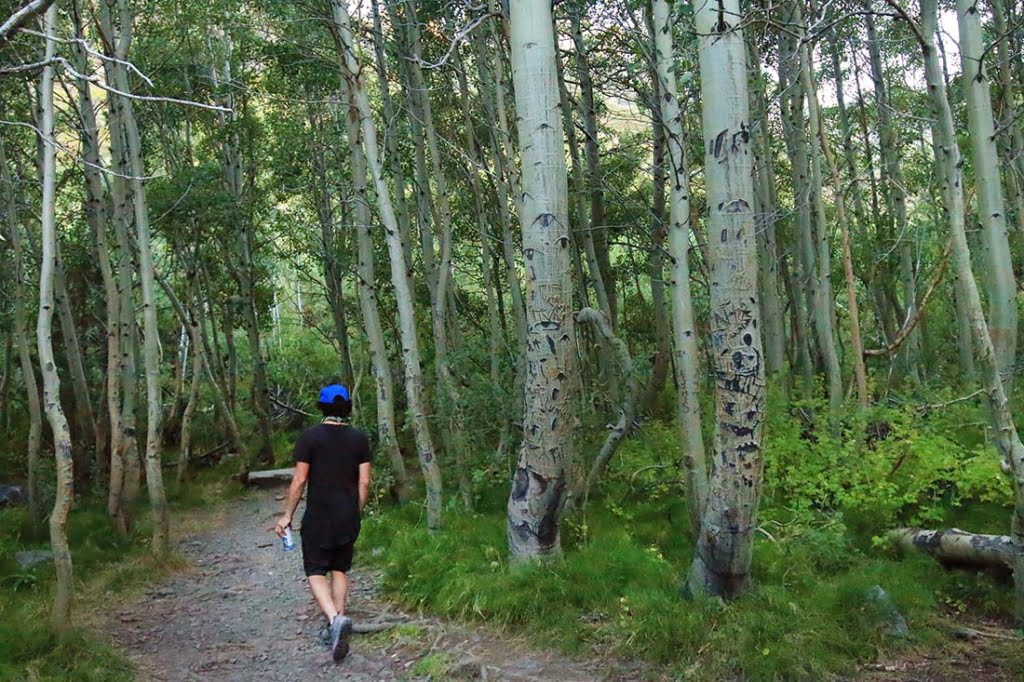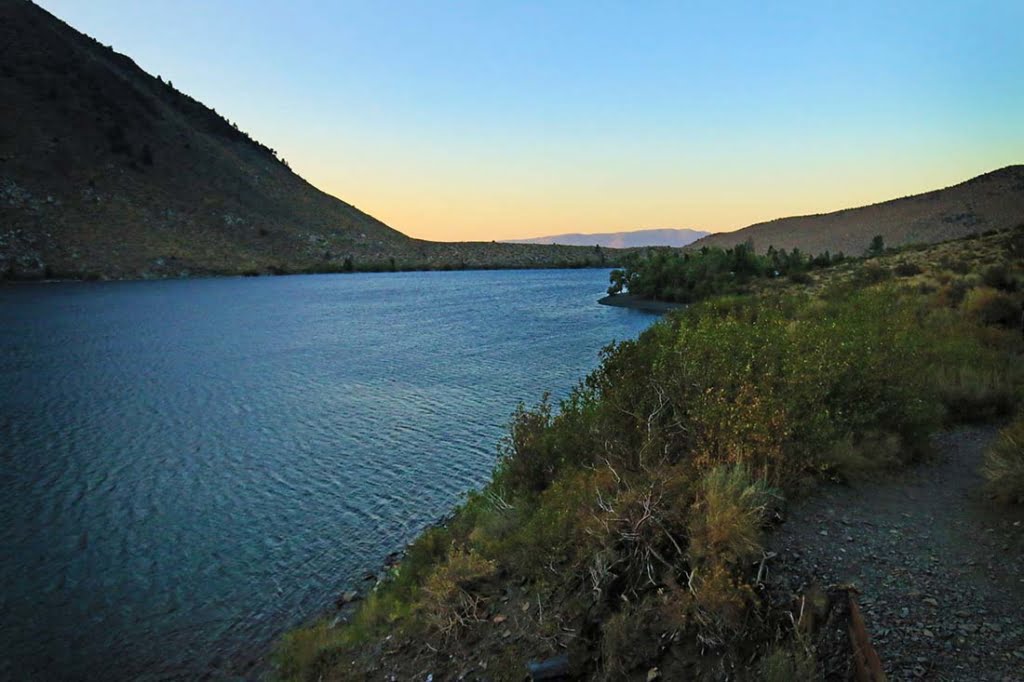 Just as we were heading to the car a couple deer ran past us!