Hello everyone! This is a friendly reminder that any of these fun places we may visit, we are a guest at. Please treat both businesses and trails with the utmost respect. We here at Hidden California follow the 'Leave no Trace' mantra, meaning whatever you bring with you comes back with you. If you see trash on a trail, please do your part to help remove it. Remember, we are not picking up trash from another person but instead cleaning up for Mother Nature. Happy adventures!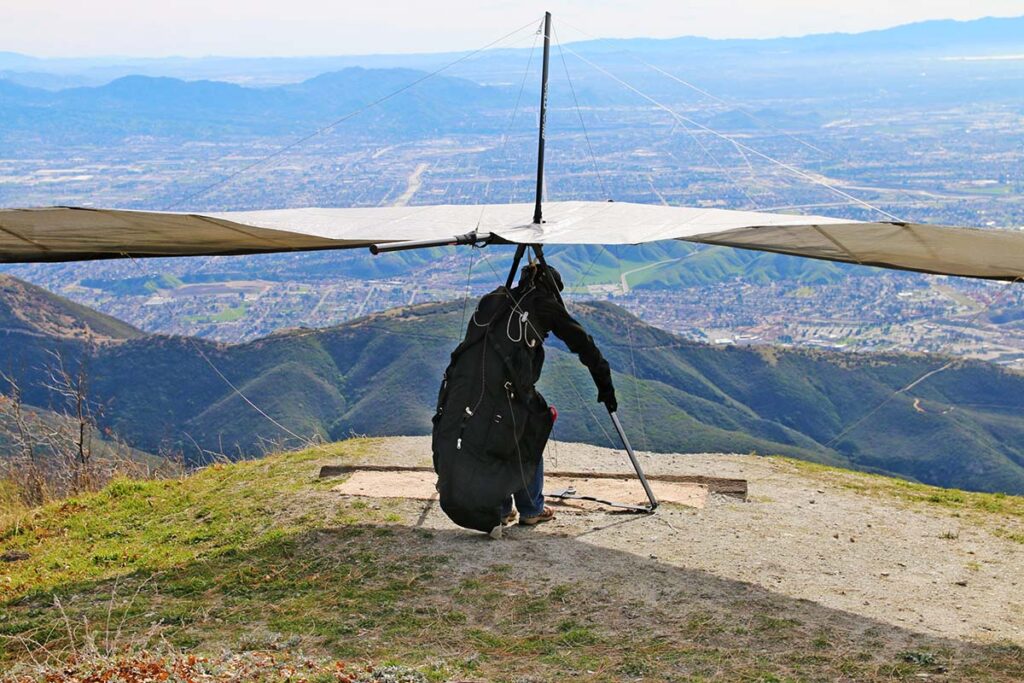 Playground Dr.
San Bernardino, CA 92407
34.236363410, -117.313174721
Dog-Friendly: On leash, yes   Kid-Friendly: Yes
Crestline, located in the
San Bernardino
Mountains, has some of the most gorgeous views around.  One of the best spots to not only enjoy the views but also watch hang gliders take off is the Crestline Hang Glider & Paraglider Launch.
If you want to fly make sure you join the CSS and have a valid USHPA membership and rating first.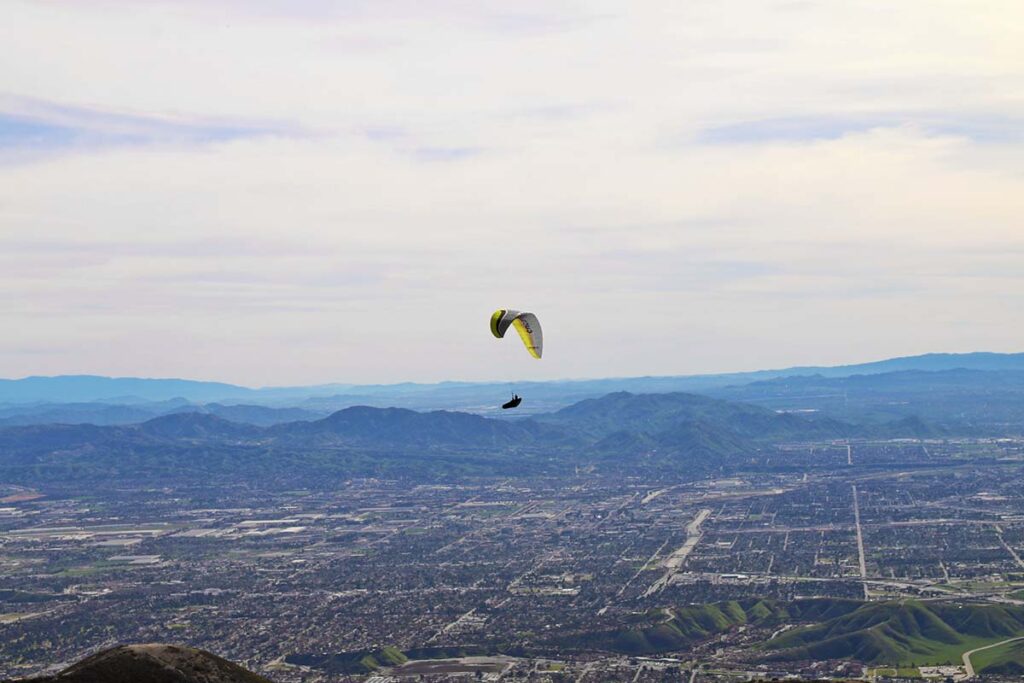 History: 
In the early to mid 1970's, Little Mountain was the spot to hang glide. But by 1976, there was legal pressure for the city to close the mountain down.  It was during this time that the pilots formed the San Bernardino Hang Gliding Association.  Their hope was to create a more professional presence and put pressure to keep Little Mountain open.
In Feb 1978, a city ordinance was determined that all hang gliding activities were illegal within the  San Bernardino City Limits.
Once pilots were no longer allowed to launch from Little Mountain, they began to launch from a place known at the time as Teddy Bear. Teddy Bear is known today as  the Crestline Hang Glider & Paraglider Launch.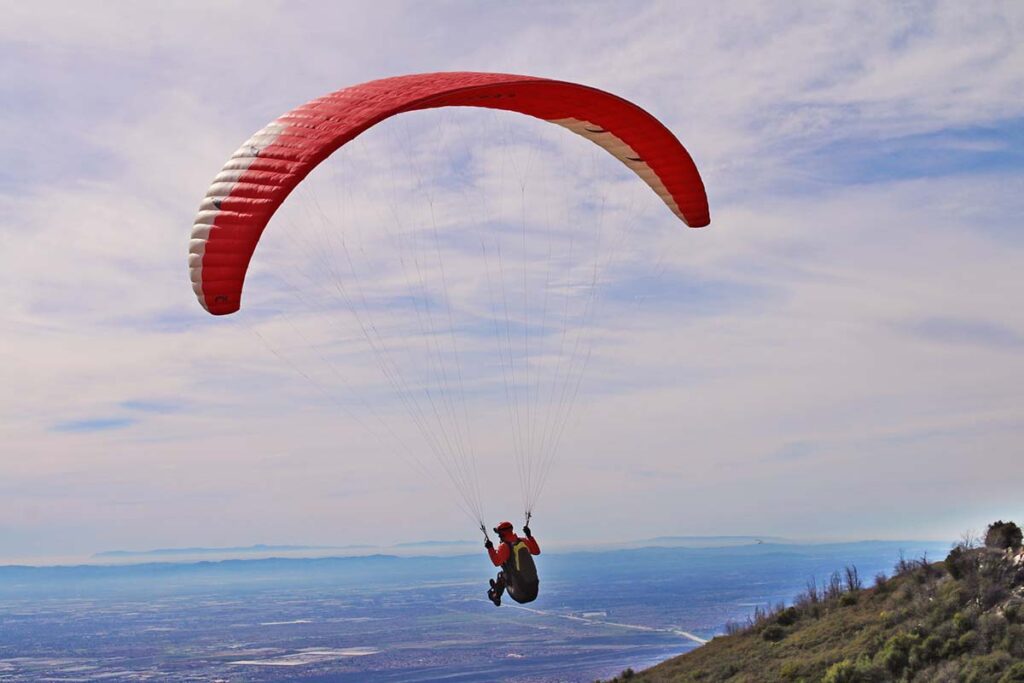 In the 70's the area was booming, typically with more than 50 pilots launching from that spot each weekend day.  Today it is still quite popular.  We have visited a couple times and unless the weather is severe, there are people out there launching.
It's really incredible to see.  These little human birds gliding in the sky.  The community is really nice and we've always felt welcome while visiting.  This area does get snow which is quite beautiful and great for photography. Same goes for a spot to watch a killer sunset.
If glider ports is your thing,  there is another cool one located in the Rancho Penasquitos region of San Diego called the Black Mountain Gliderport.