Hello everyone! This is a friendly reminder that any of these fun places we may visit, we are a guest at. Please treat both businesses and trails with the utmost respect. We here at Hidden California follow the 'Leave no Trace' mantra, meaning whatever you bring with you comes back with you. If you see trash on a trail, please do your part to help remove it. Remember, we are not picking up trash from another person but instead cleaning up for Mother Nature. Happy adventures!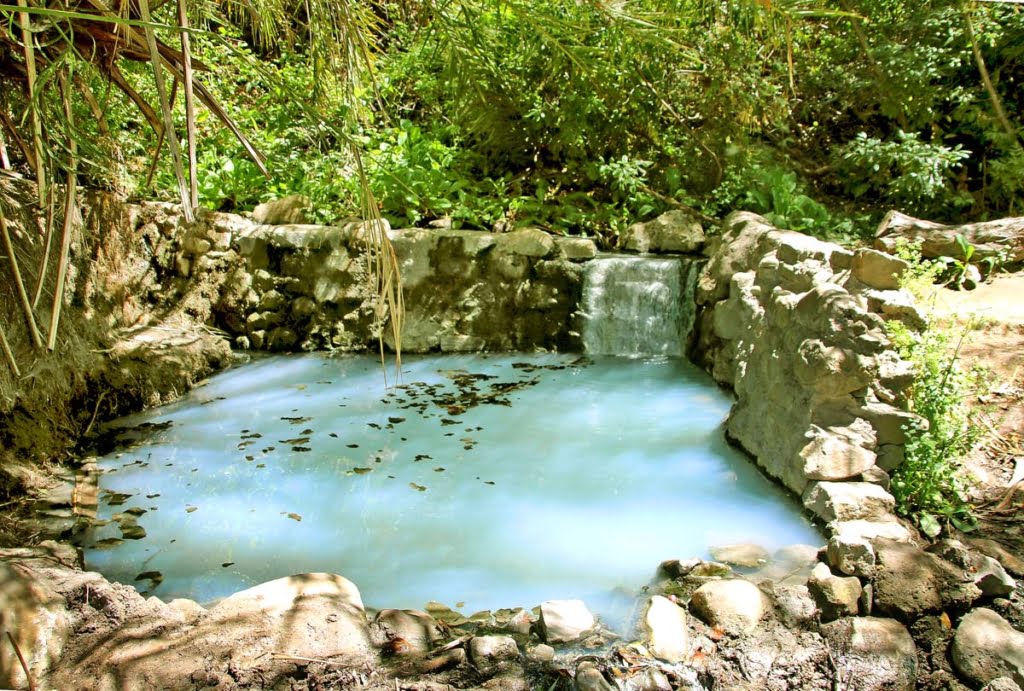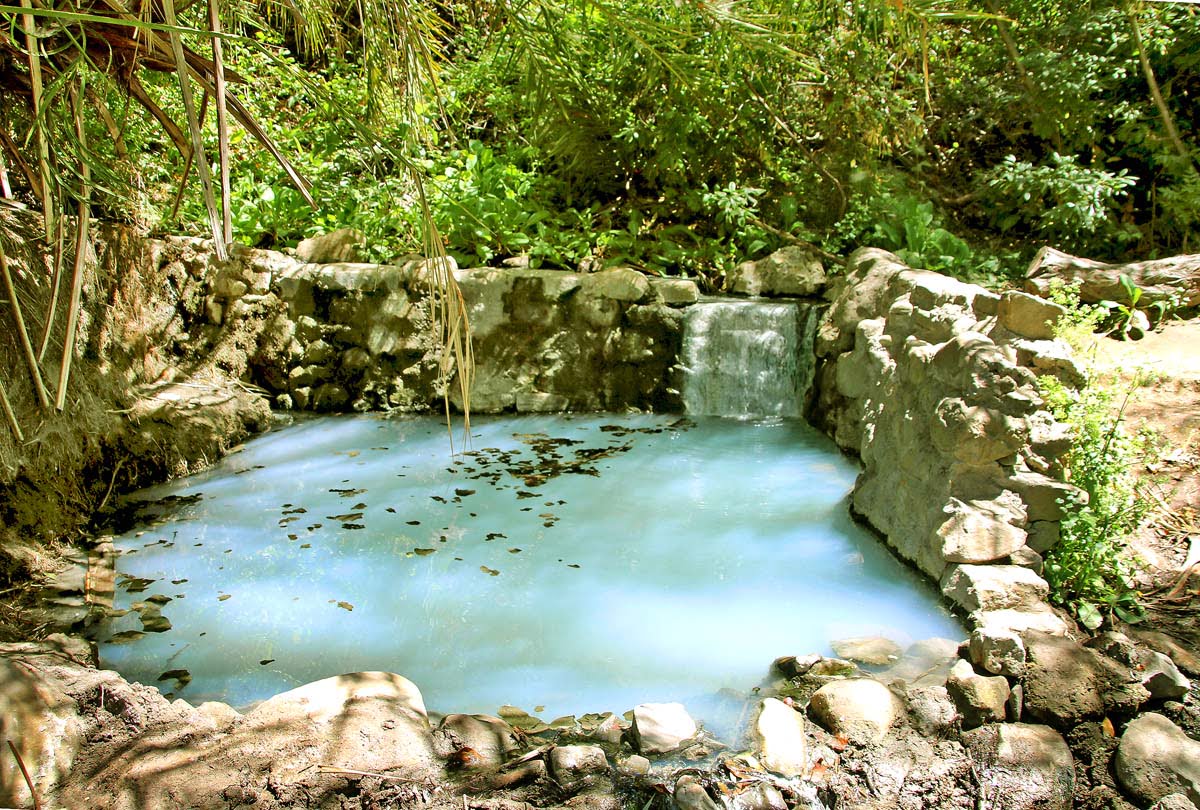 Gaviota Park Boundary Road
Goleta, CA 93117
Trailhead coordinates: 34.504598, -120.2259
Dog-Friendly: No   Kid-Friendly: Yes
Hike: 1 mile out & back    Level: Easy
Parking fee: $2
About the Gaviota Hot Springs
The town of Goleta carries many secrets through the old, beaten paths.  Besides the impressive wind caves in this area, there are also natural hot springs that are only a hop & skip from the trailhead!
The Gaviota Hot Springs are less than a mile hike through a shaded trail.  The springs are a light, milky blue with smells of sulfur permeating from them.  Don't be turned off by the smell as it's totally natural and what gives them their healing powers! Years back someone created the small bathouse we see today with cement to create the pool we can enjoy today.
We did this hike in the summer when temperatures were high.  Thankfully the shaded trees and short distance makes this a favorable hike all year long.  Just head our in the morning or evening to avoid the heat or go in cooler months.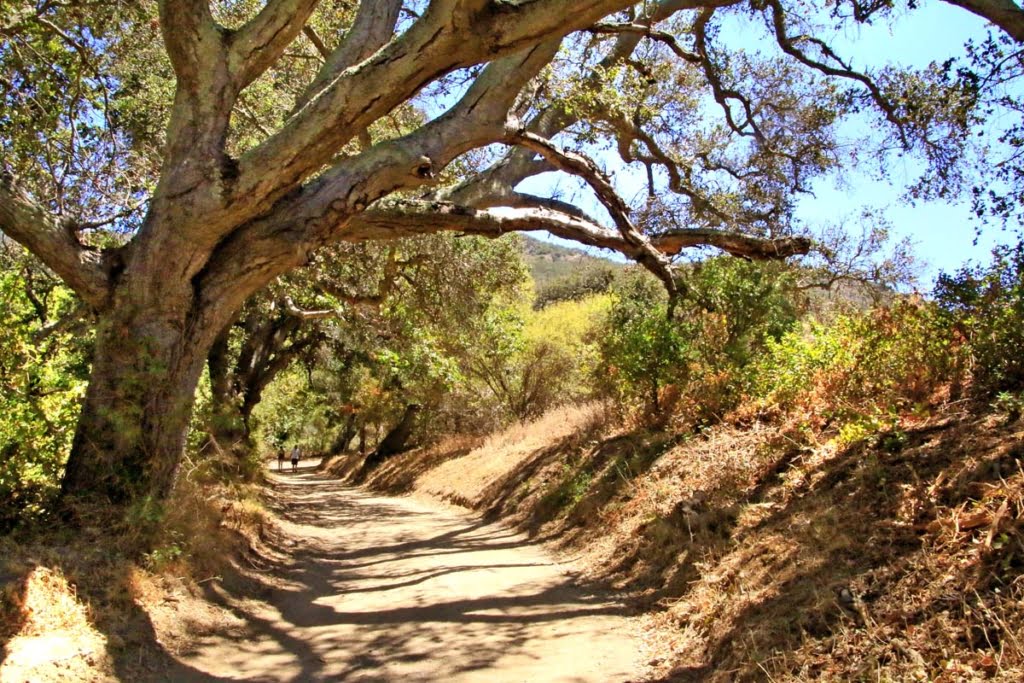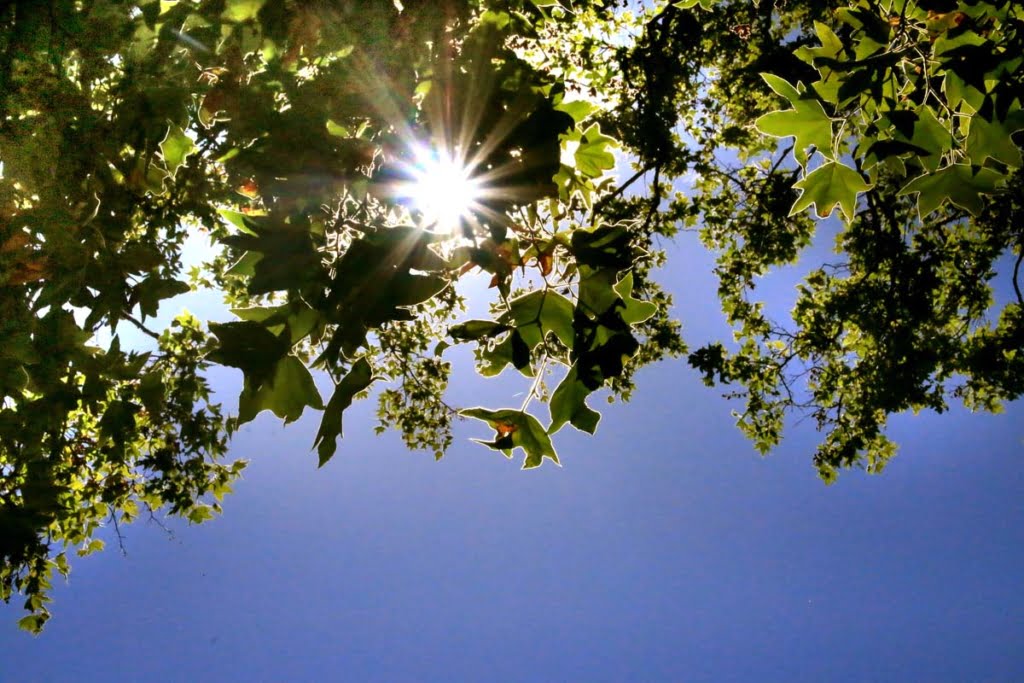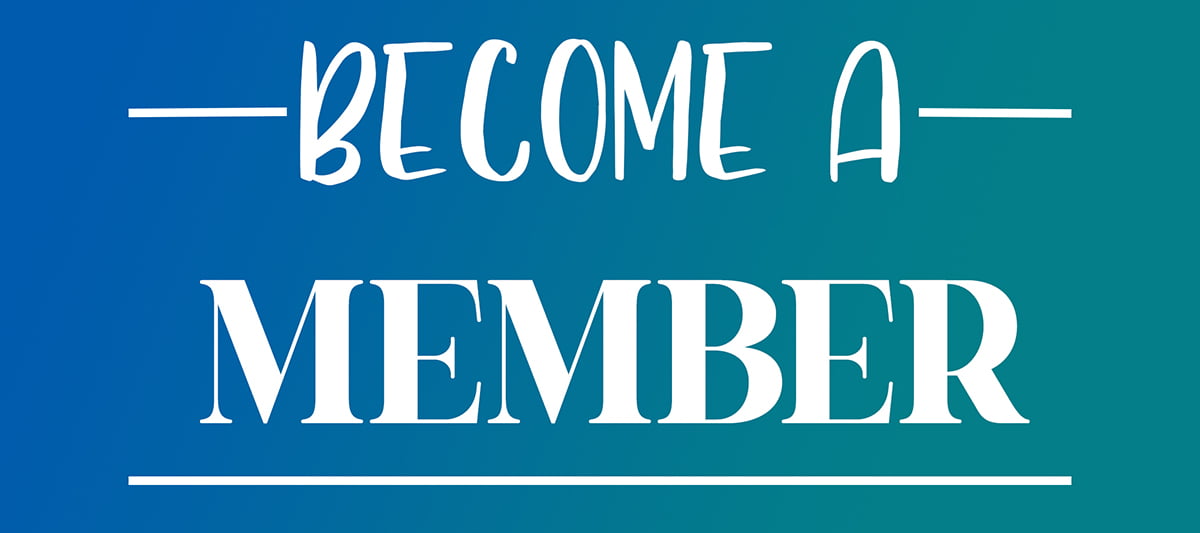 There's a really cool canopy area you will have to hike through in order to get to the springs: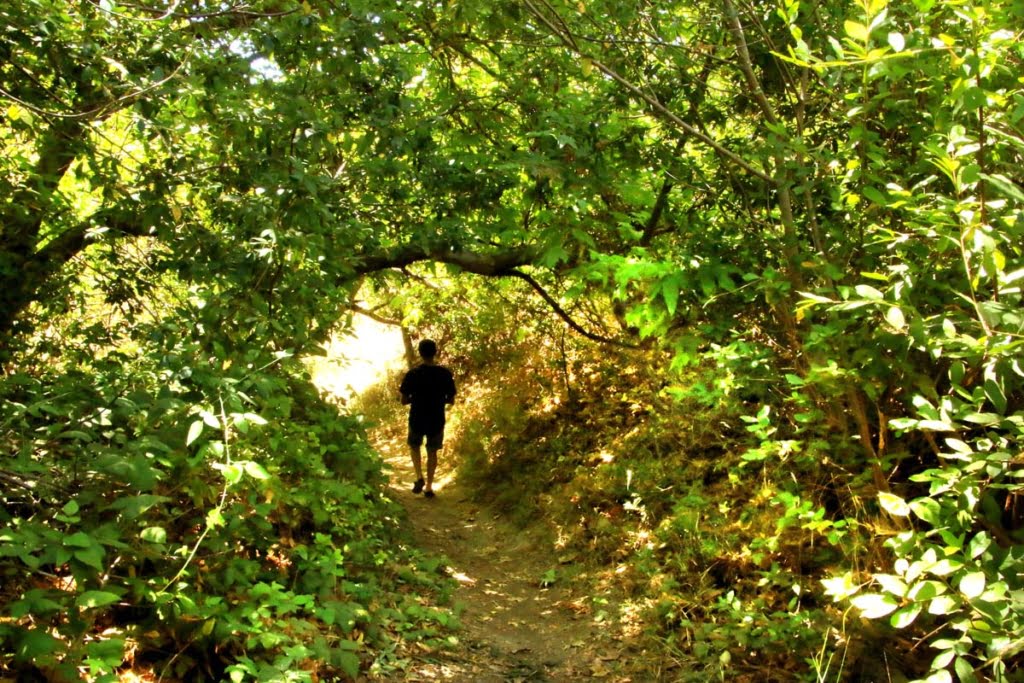 We had the lovely hot spring all to ourselves!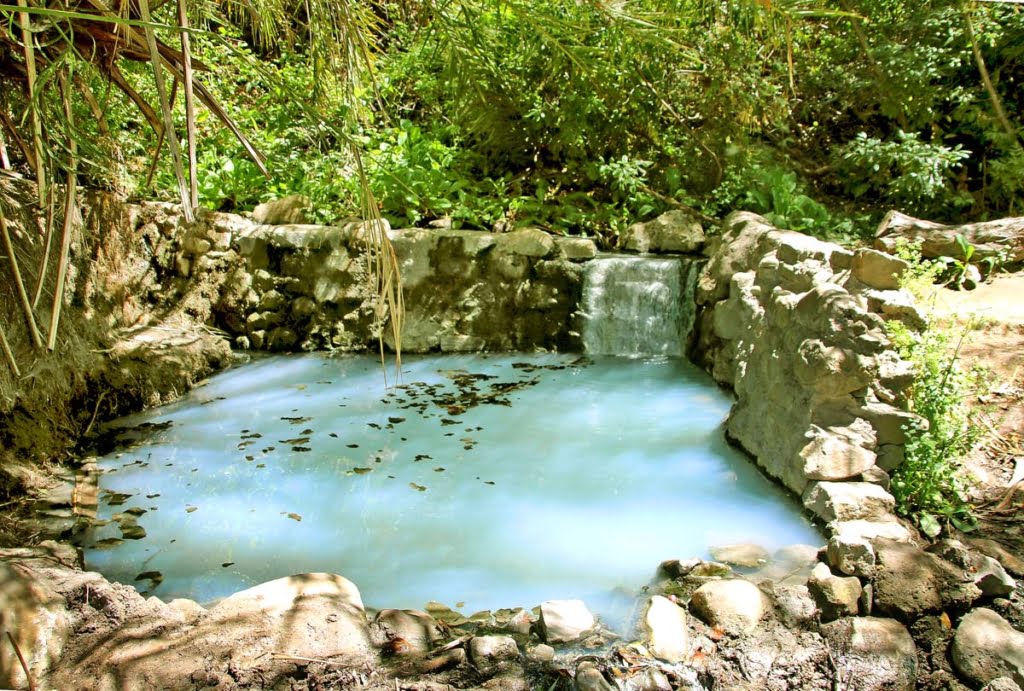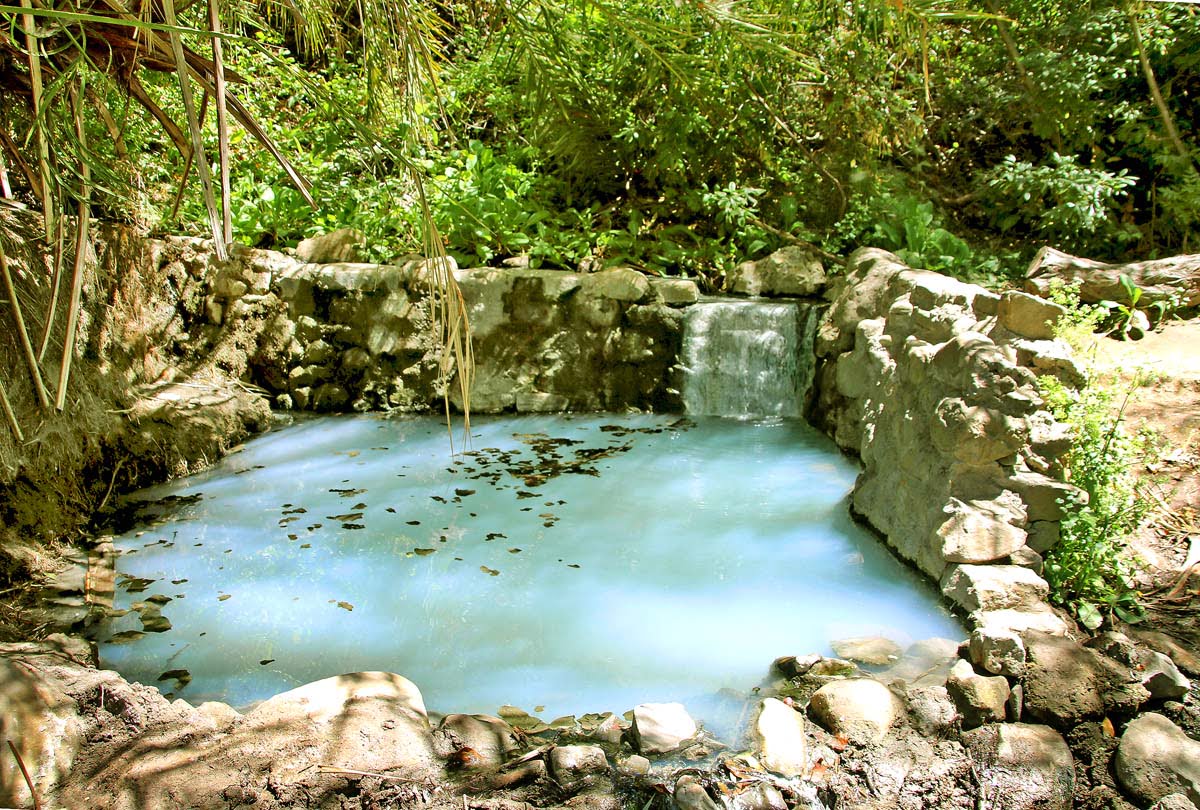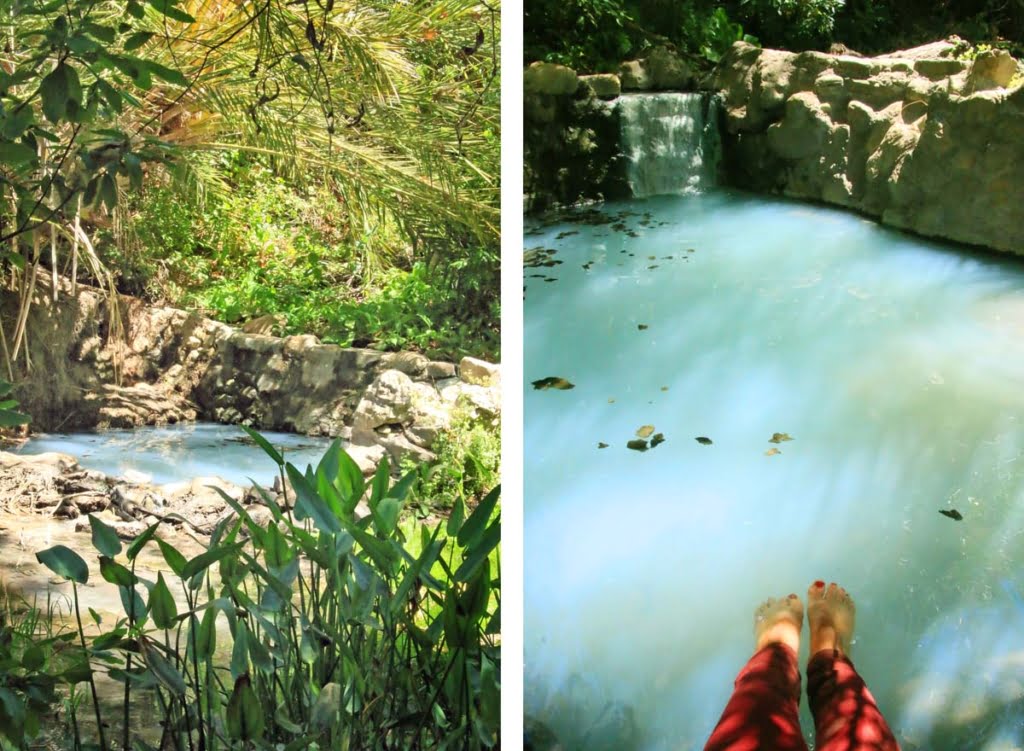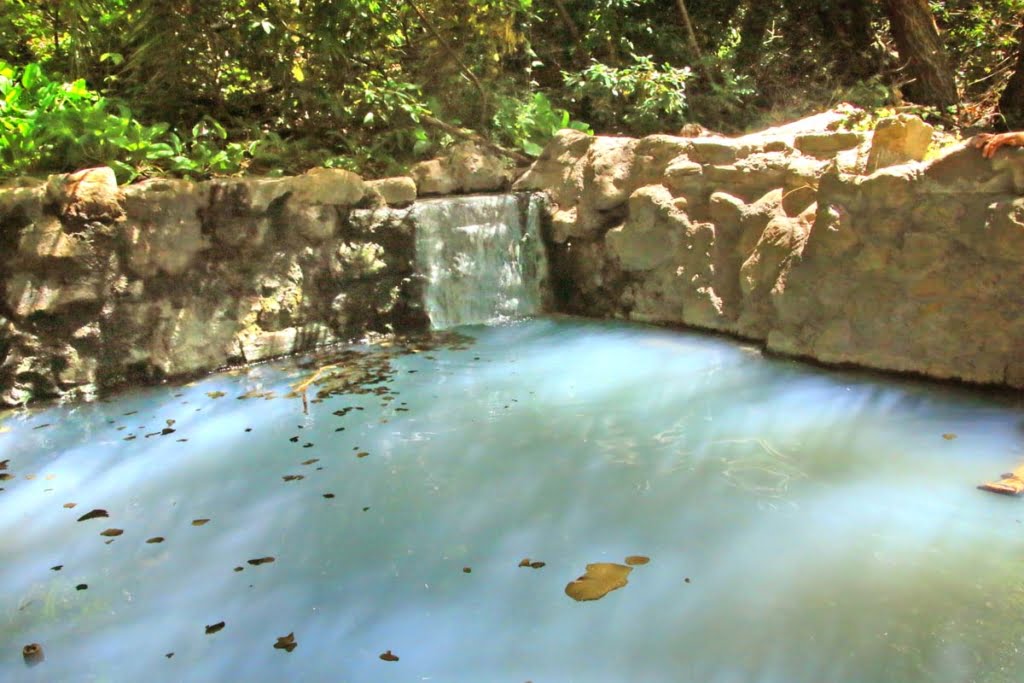 This looked like sapote fruit growing in the trees above!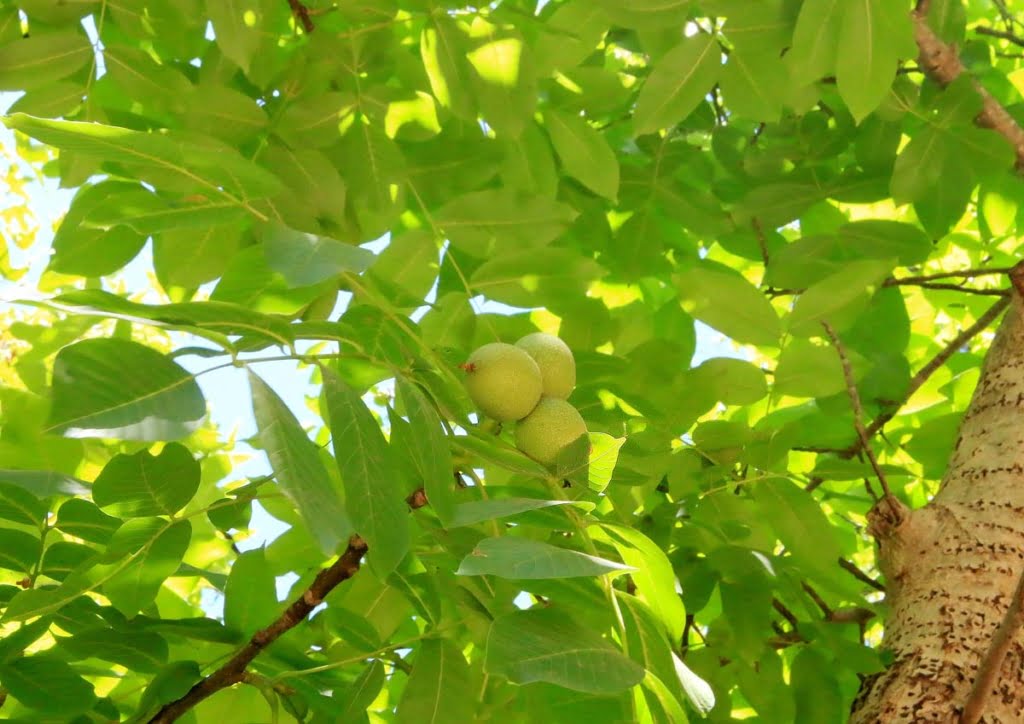 Check out our other site too!