Hello everyone! This is a friendly reminder that any of these fun places we may visit, we are a guest at. Please treat both businesses and trails with the utmost respect. We here at Hidden California follow the 'Leave no Trace' mantra, meaning whatever you bring with you comes back with you. If you see trash on a trail, please do your part to help remove it. Remember, we are not picking up trash from another person but instead cleaning up for Mother Nature. Happy adventures!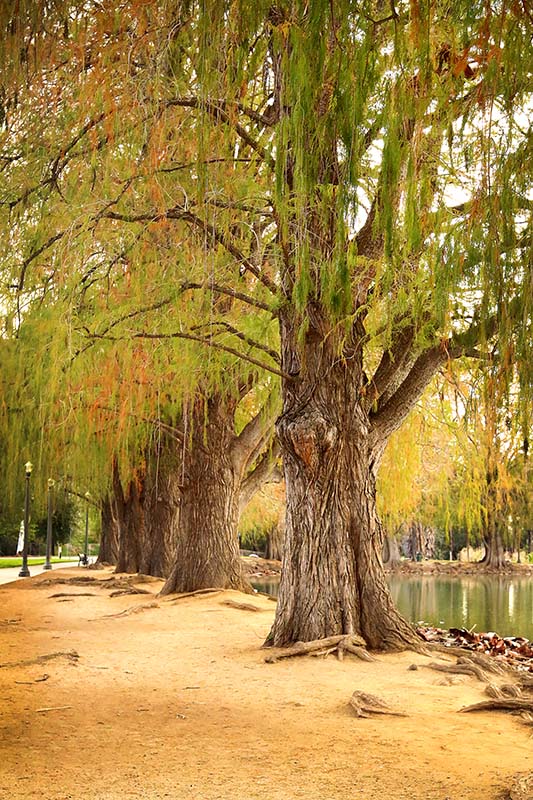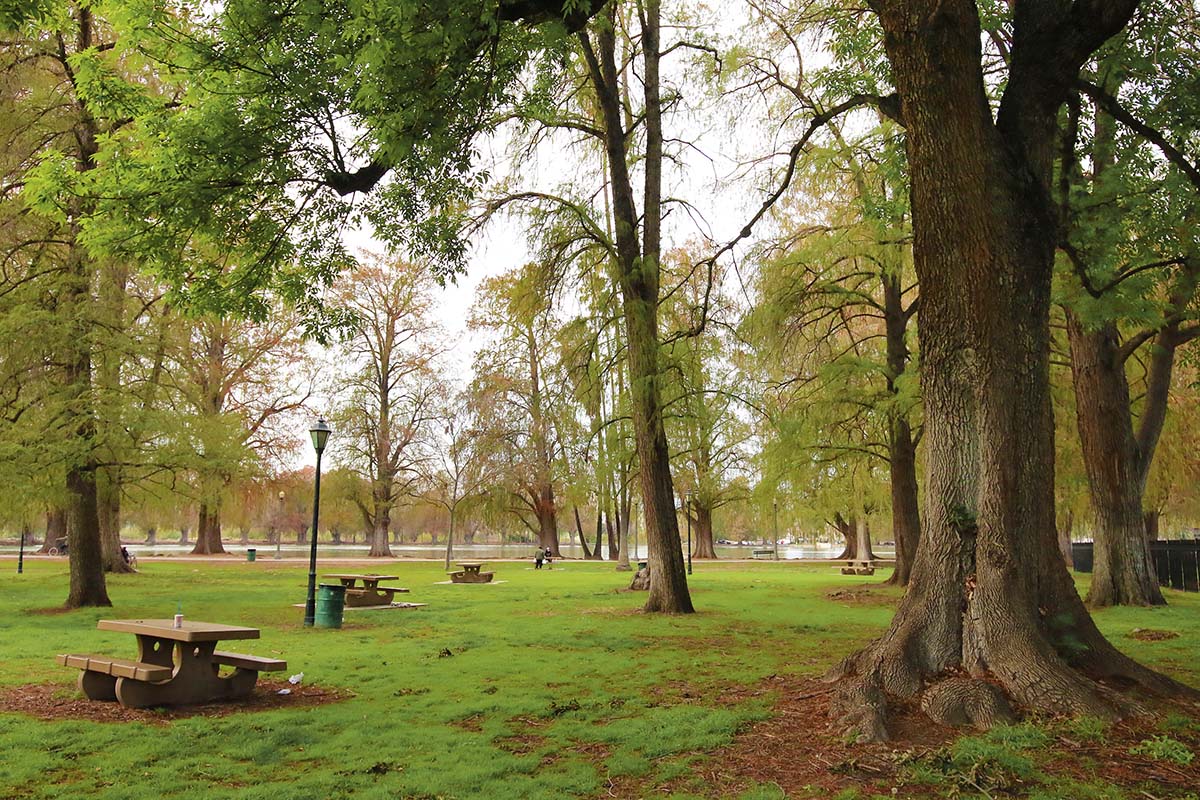 About Fairmount Park
Fairmount Park a beautiful & historic park located in Riverside County and is actually designated as Historical Landmark No. 69. It was designed in 1920 and sits just north of the Santa Ana River.
This is such a lovely park to visit, with 245 acres to explore. Large canopying trees make it a great spot for a picnic or photoshoot. I looked up what kind of trees these are and I believe they are Montezuma Bald Cypress and are said to be almost 200 years old.  I have never seen these grow in San Diego where I live and it really made it seem like I was far from home.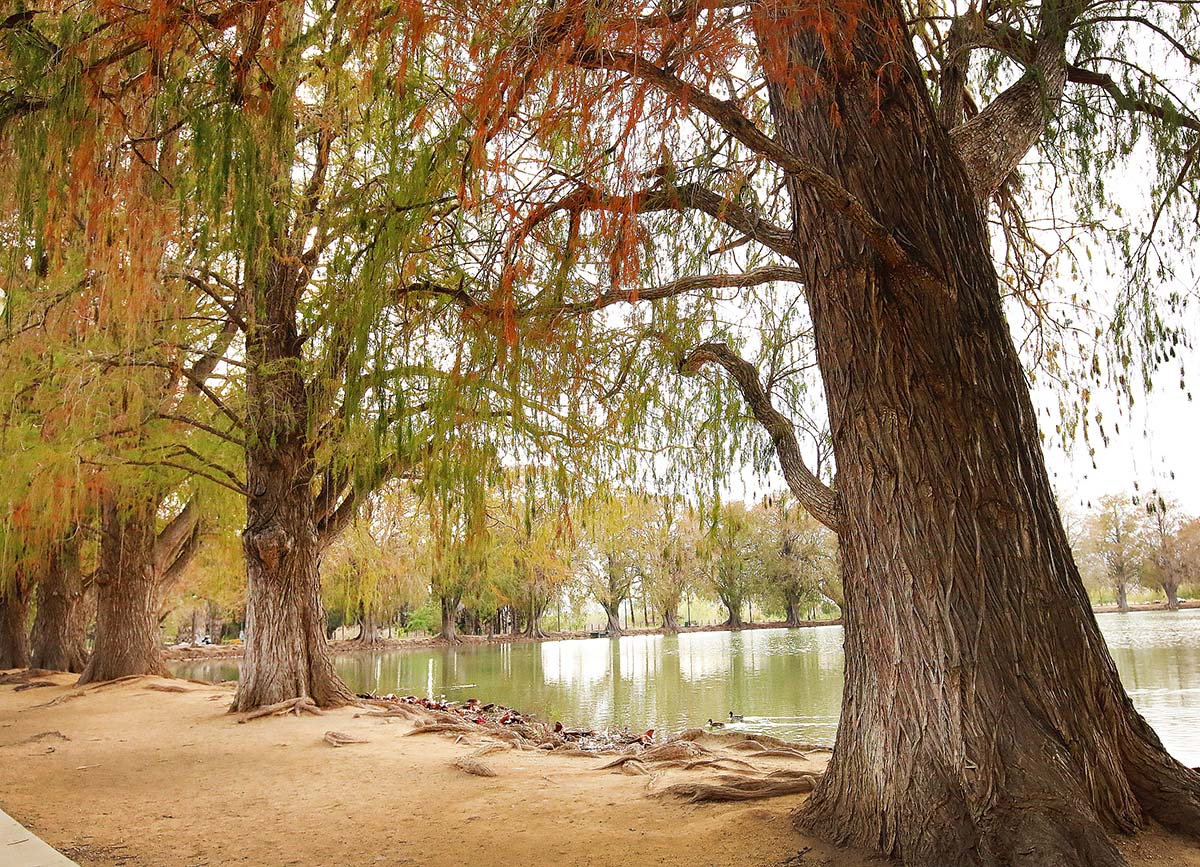 In the center of the park are two lakes, Lake Evans and Fairmount Lake. Lake Evans has an island in the center with thriving plant life. I really want to come back here one day and boat to the island to get a closer look!
Both times I have visited here were short-lived so I do plan on coming back to really comb through the park.  It's well worth it.  This is a highly scenic park and definitely a spirit-lifter being around its beauty.
Features include a bandshell, two tennis courts, playground, picnic facilities, a botanical garden, Lake Evans, Brown Lake and Fairmount Lake, fishing, golf course, lawn bowling green, barbecues and a restored historic boathouse with rental pedal boats (handicapped accessible).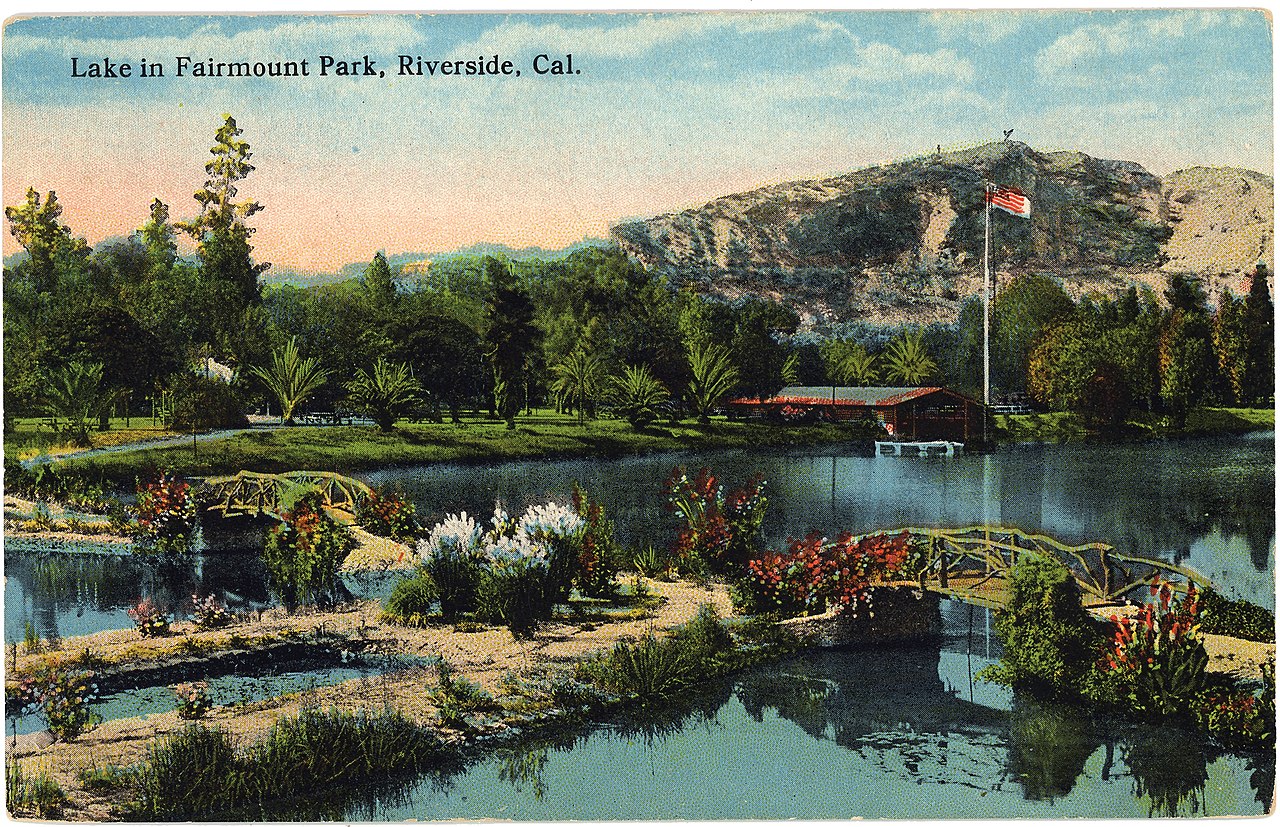 I loved the texture of these trees: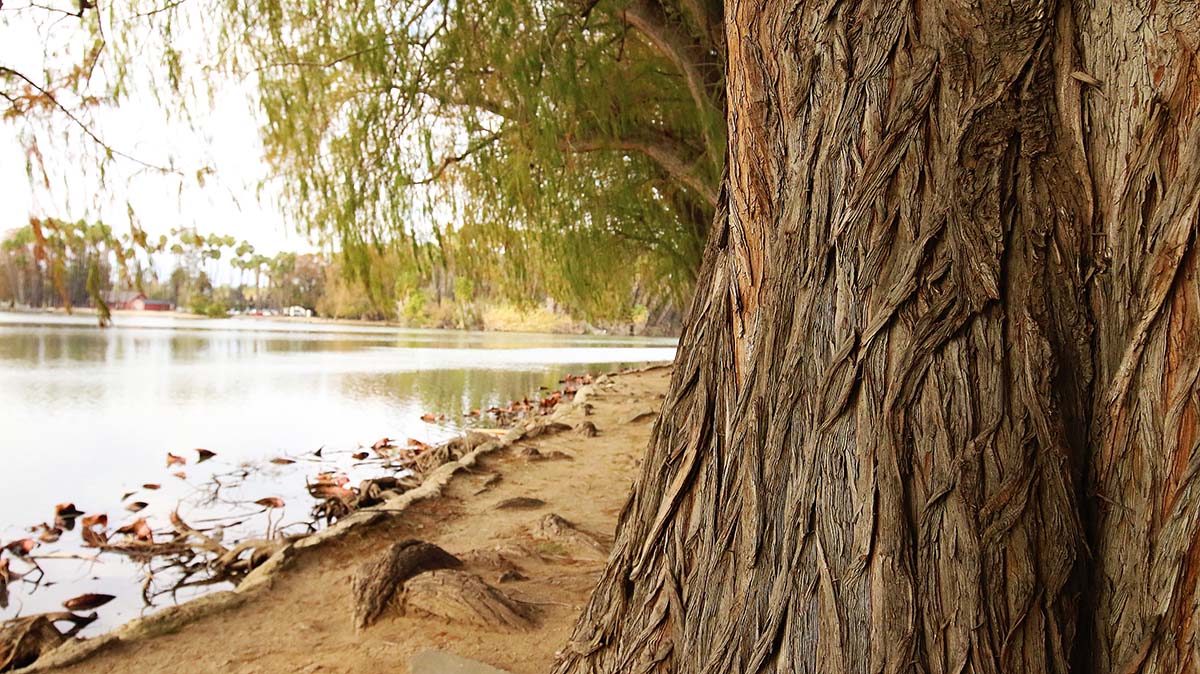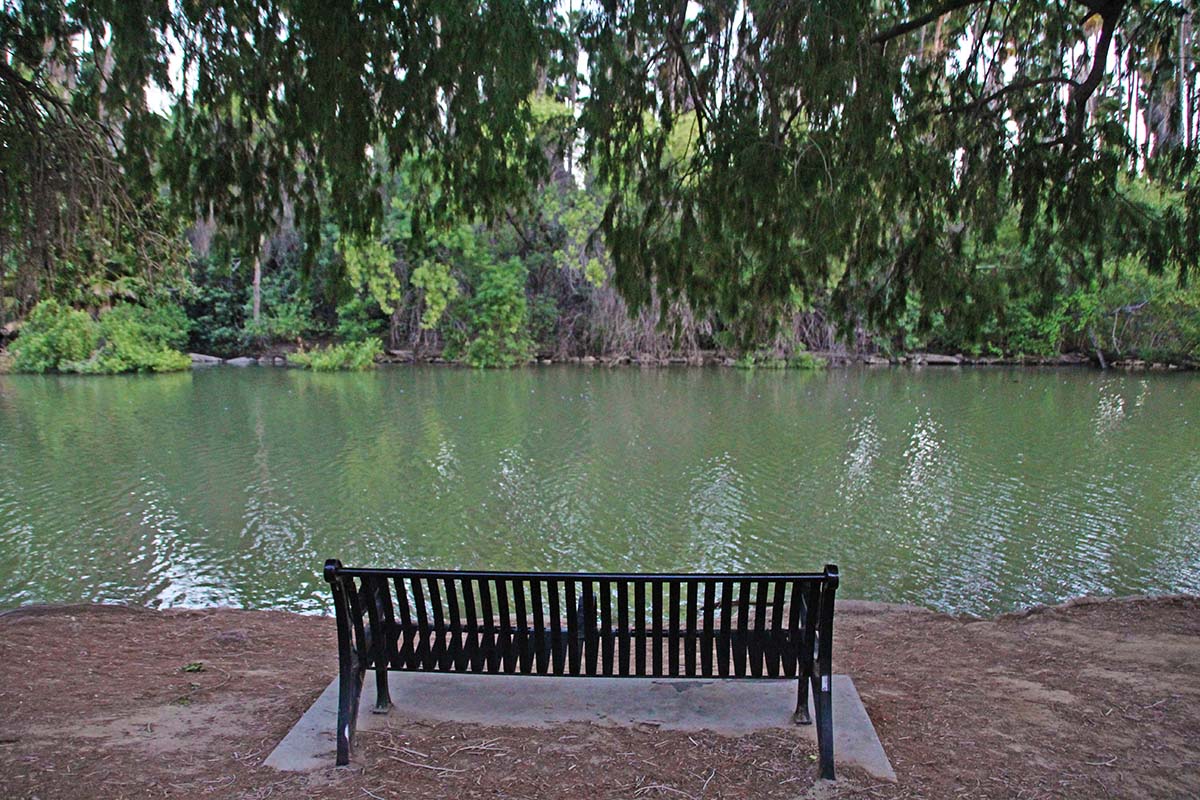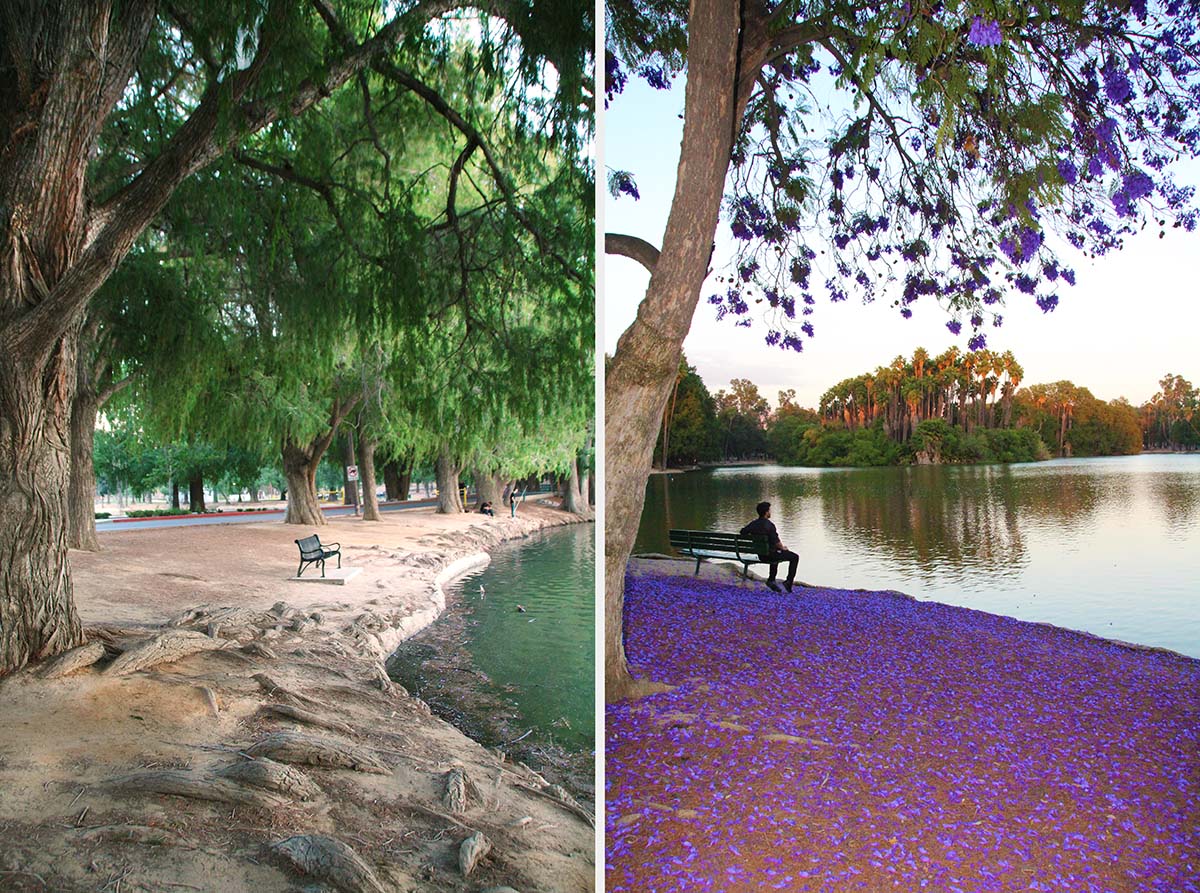 I know geese are usually said to be aggressive but I really bonded with this one goose.  Not only did it let me pet it but it let me pick it up and sit it on my lap!  I totally fell in love: