Hello everyone! This is a friendly reminder that any of these fun places we may visit, we are a guest at. Please treat both businesses and trails with the utmost respect. We here at Hidden California follow the 'Leave no Trace' mantra, meaning whatever you bring with you comes back with you. If you see trash on a trail, please do your part to help remove it. Remember, we are not picking up trash from another person but instead cleaning up for Mother Nature. Happy adventures!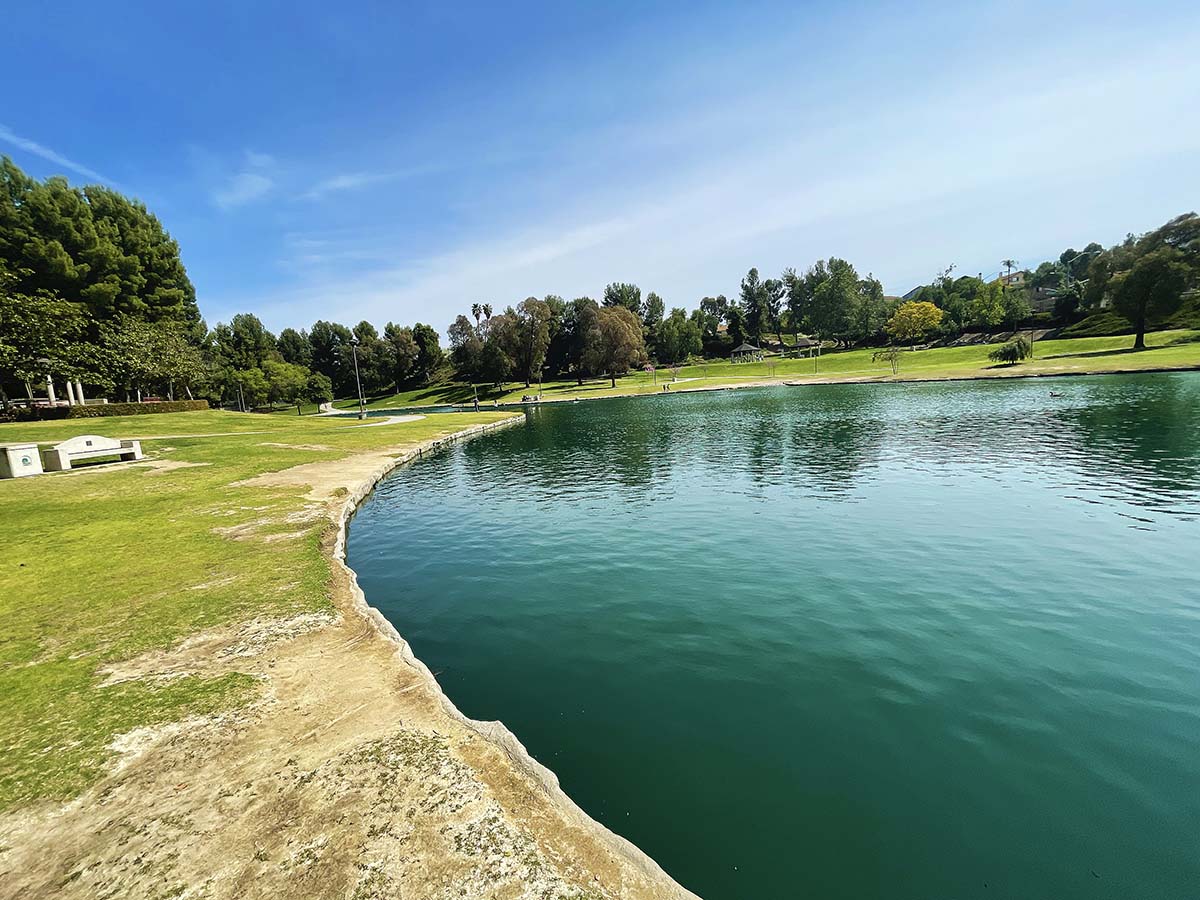 2201 Grand Ave, Chino Hills, CA 91709
33.994896956, -117.755884667
Hours: 5am-10pm daily
Dog-Friendly: Yes    Kid-Friendly: Yes
909-364-2700  Website
Make sure to check out our list of Hidden Gems in Los Angeles for the ultimate day trip!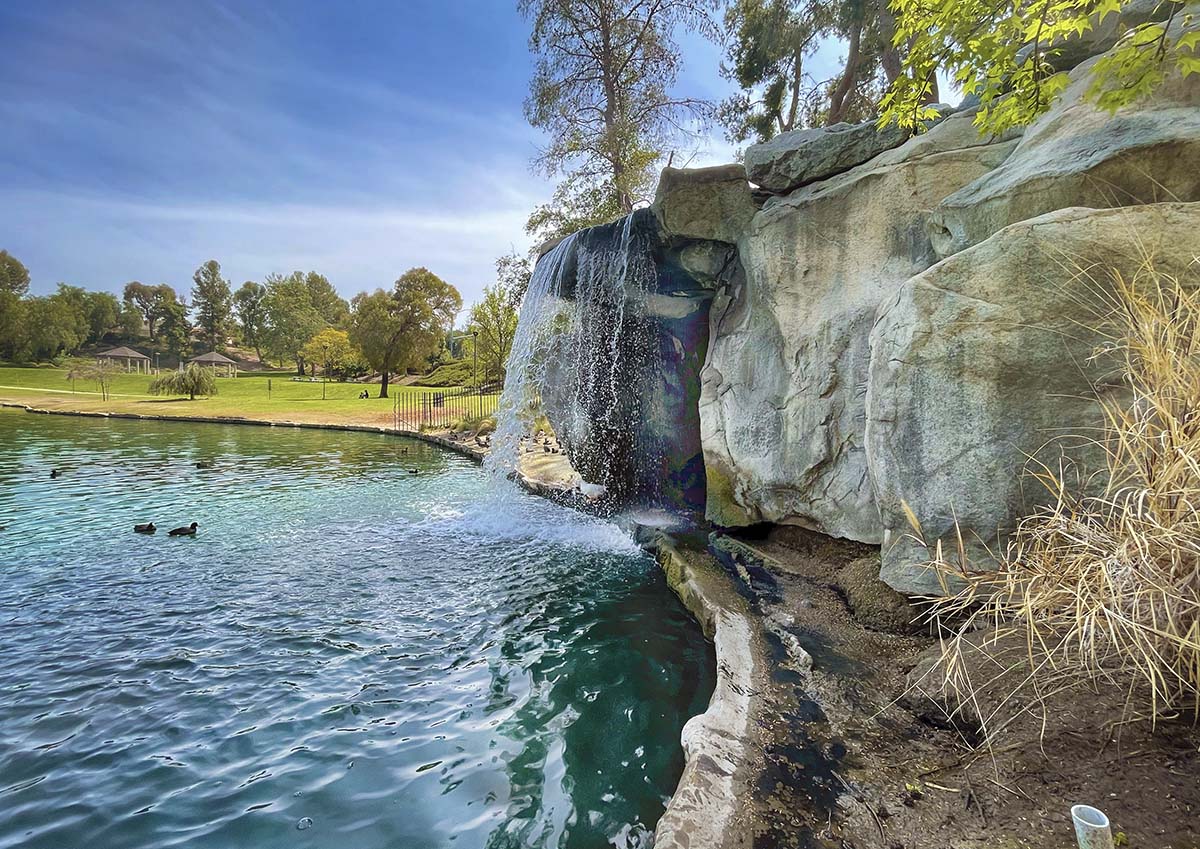 About English Springs Park
We came across English Springs Park by chance one day while in the area. This turned out to be a beautiful park with a waterfall and the perfect spot to relax for awhile before continuing our day.
There were a ton of turtles including a bottlenose turtle (not sure what its real name is at this point). It was such a treat to see though.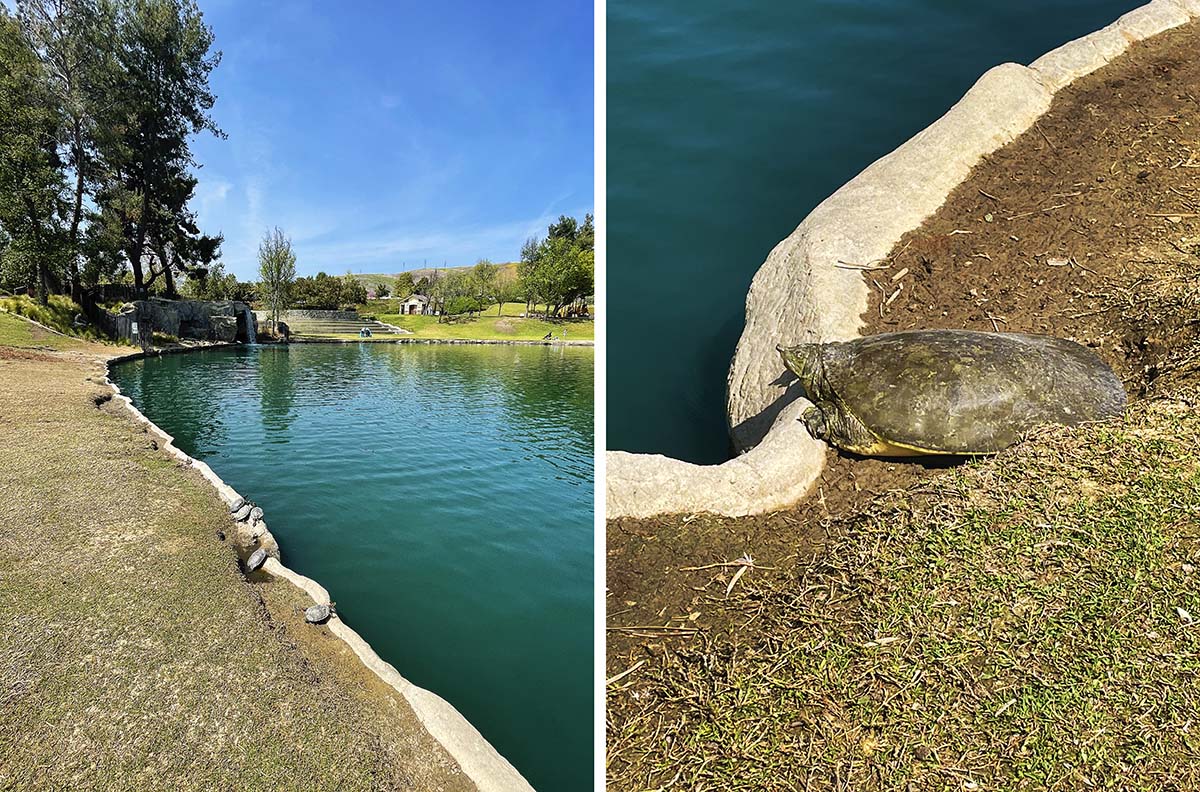 The lake was a stunning turquoise the day we visited and so many water-loving creatures were basking in the sun.  It was a great afternoon all around.
If you choose to do the loop around the pond it is .8 miles. There will most likely be many people visiting here both on foot and wheels.  This is a good park for young children or the elderly as it is short with minimal elevation gain.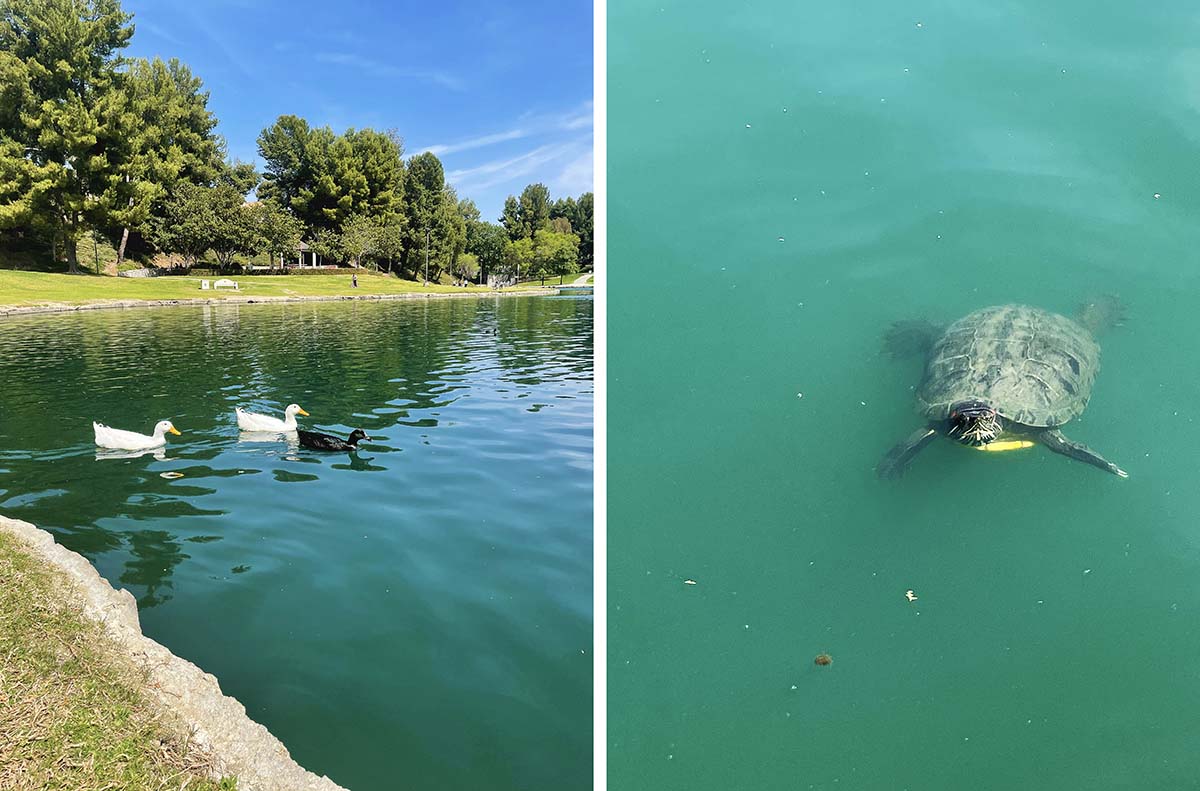 Features at English Springs Park include a playground, 3 gazebos, picnic tables, BBQ's, two basketball half-courts, the pond, restrooms, water bottle fill station and two bike racks.
I guess English Springs Park is a catch basin which is designed to hold extra water during rainy periods. Therefore when the water levels rise too much, the park is closed. Once the water recedes the park re-opens.