Hello everyone! This is a friendly reminder that any of these fun places we may visit, we are a guest at. Please treat both businesses and trails with the utmost respect. We here at Hidden California follow the 'Leave no Trace' mantra, meaning whatever you bring with you comes back with you. If you see trash on a trail, please do your part to help remove it. Remember, we are not picking up trash from another person but instead cleaning up for Mother Nature. Happy adventures!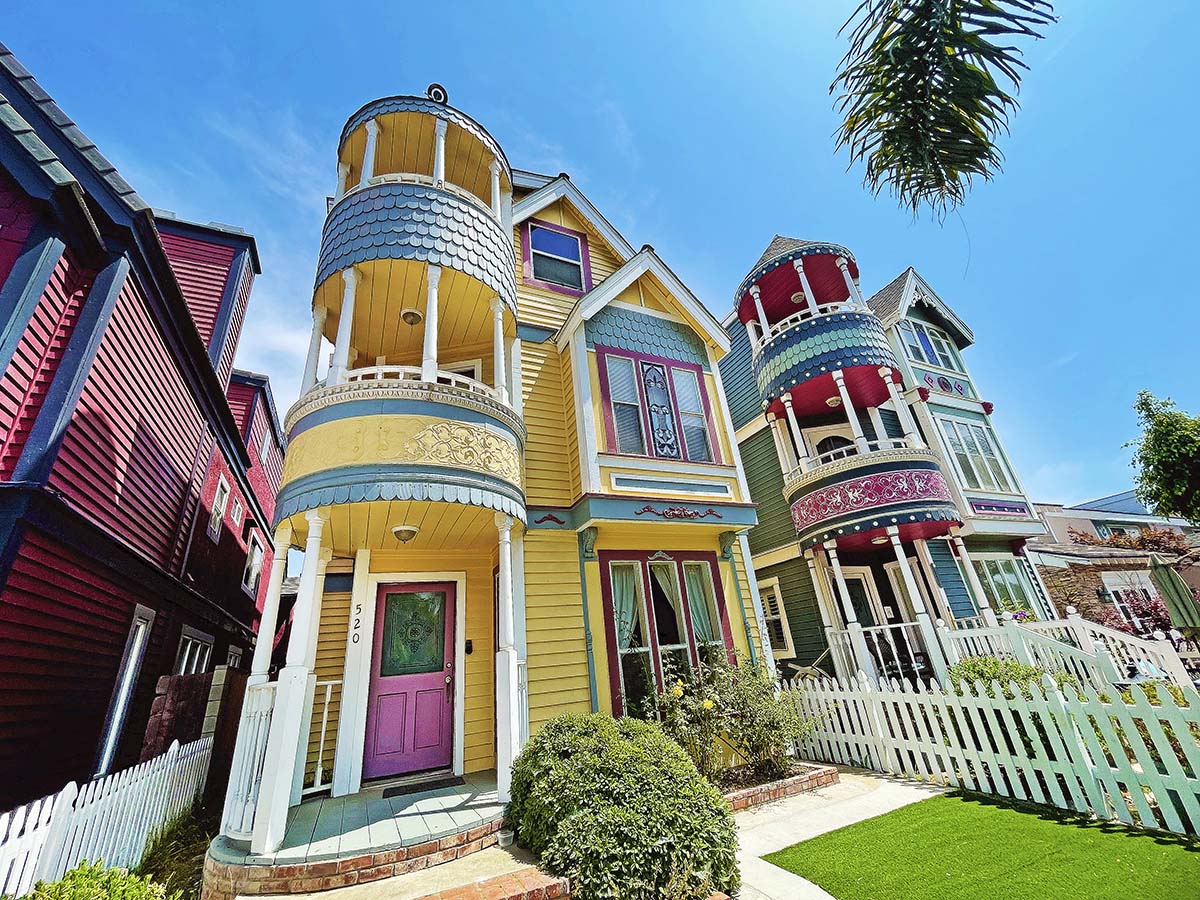 313 21st St & 520 20th St, Huntington Beach, CA 92648
Note: The Painted Ladies are private residences so appreciate respectfully from the outside
Dog-Friendly: Yes    Kid-Friendly: Yes
Make sure to check out our list of Hidden Gems in Orange County for the ultimate day trip!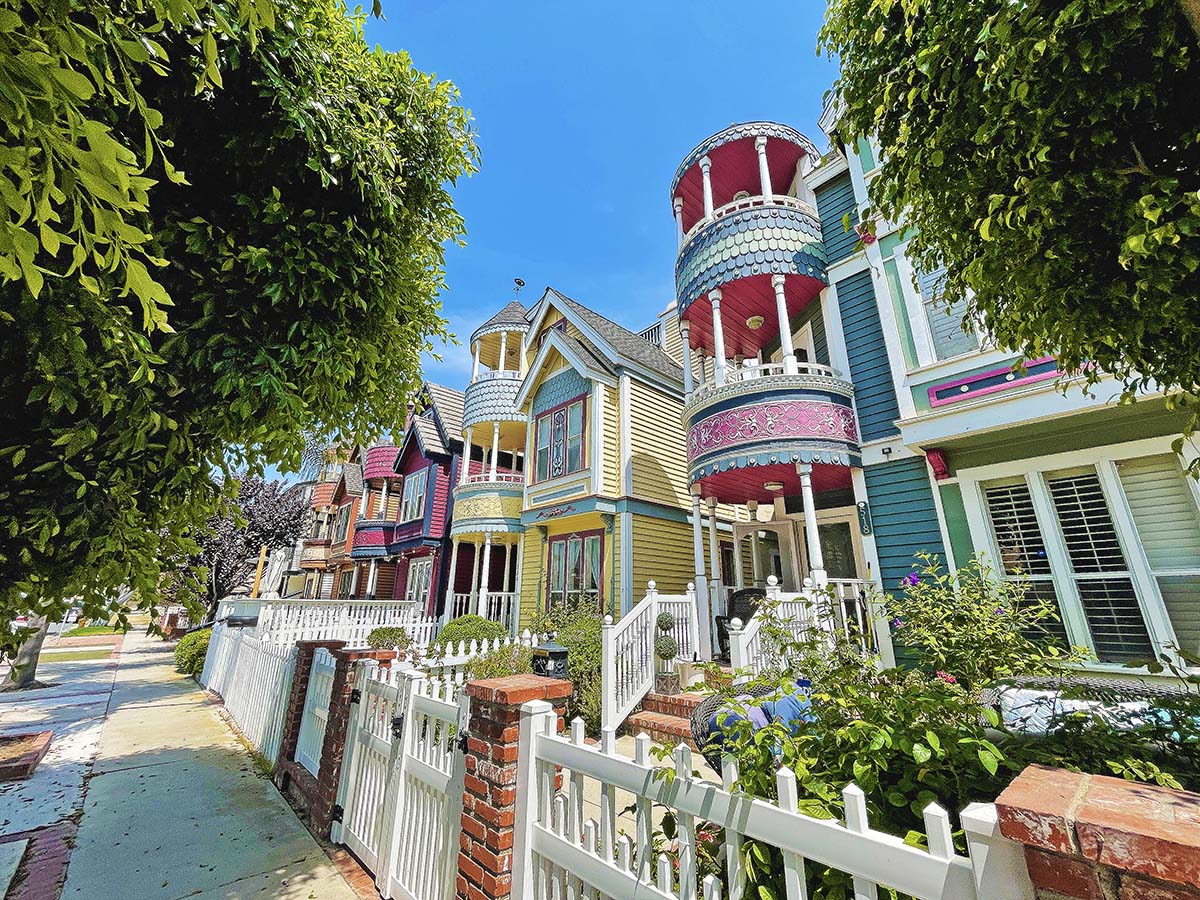 About the Huntington Beach Painted Ladies
When one thinks of Victorian 'Painted Ladies' the first homes that most often come to mind are the beautiful homes in San Francisco. There are many lovely Victorians all over California though (San Diego included) and Huntington Beach is no different!
On two streets a couple blocks from each other stand rows of OC's very own Painted Ladies!
Orange County often gets a bad rep for cookie cutter tract homes.  That makes finding the truly unique homes even more exciting and when they're easy to drive up to, even better!
It turns out these specific Victorians are not historical at all but instead inspired by the Victorian era.  They were built in the 1980's but still have plenty of beautiful details to admire and loaded with charm!  Even better, they are very close to the beach making this a great day trip!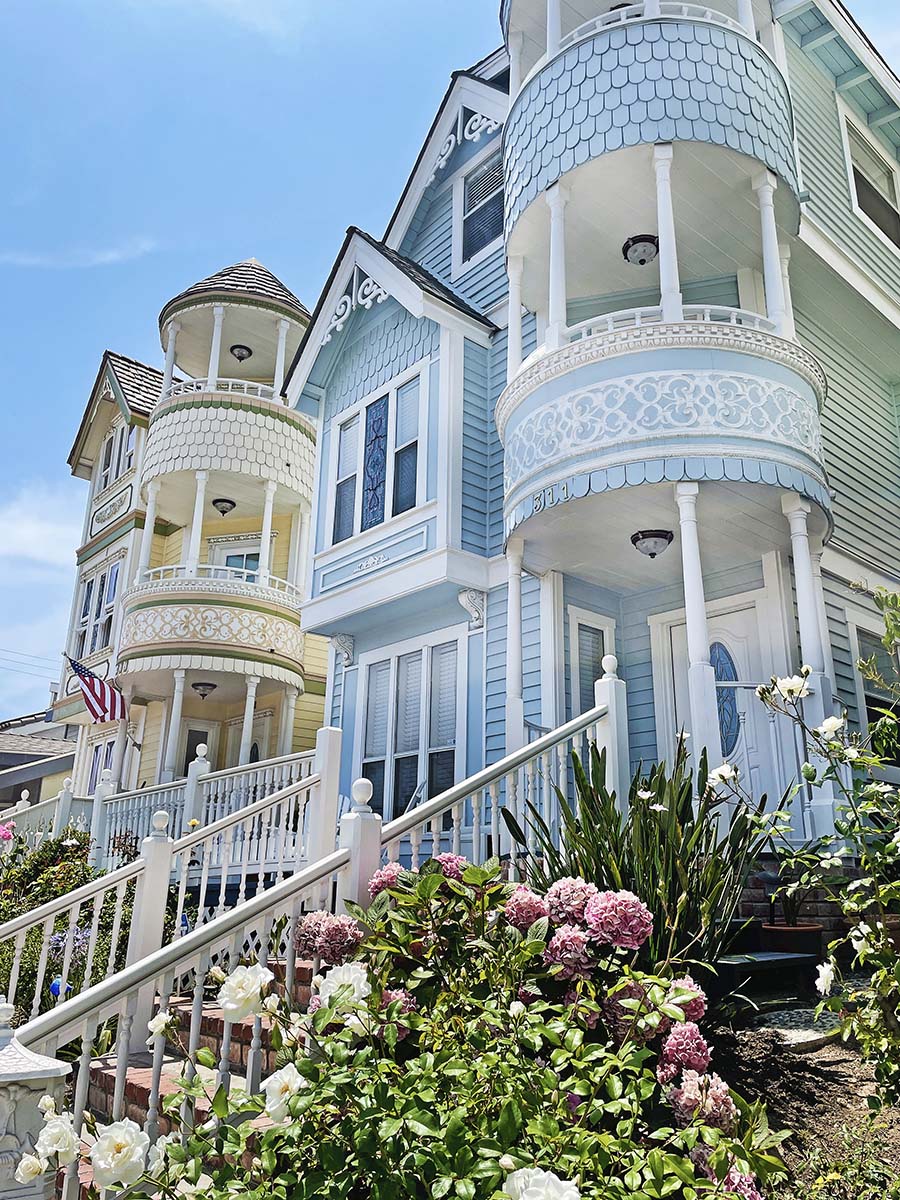 Please keep in mind that these are private residences so you must admire from the outside only.
TIP: If you enjoyed this article, make sure to check out our list of the Top Hidden Gems in Los Angeles next!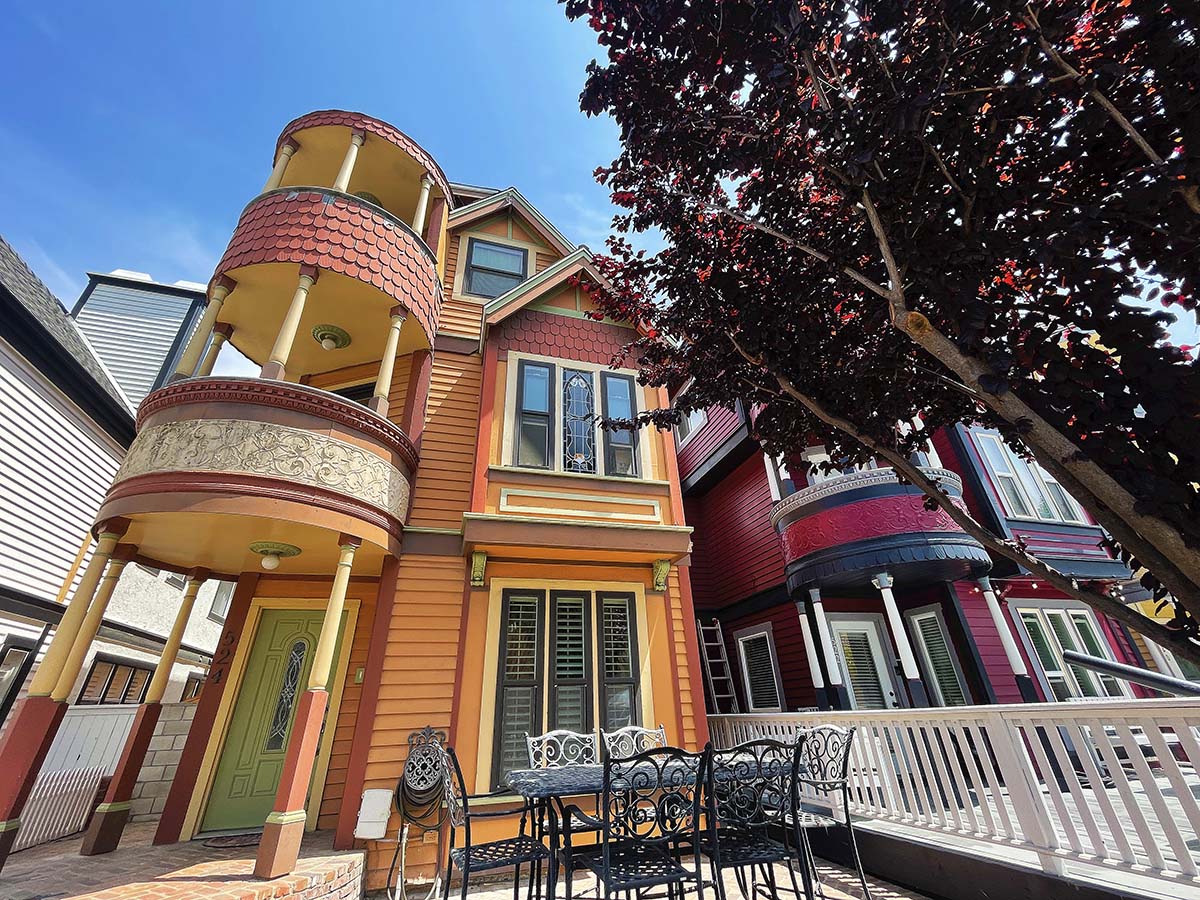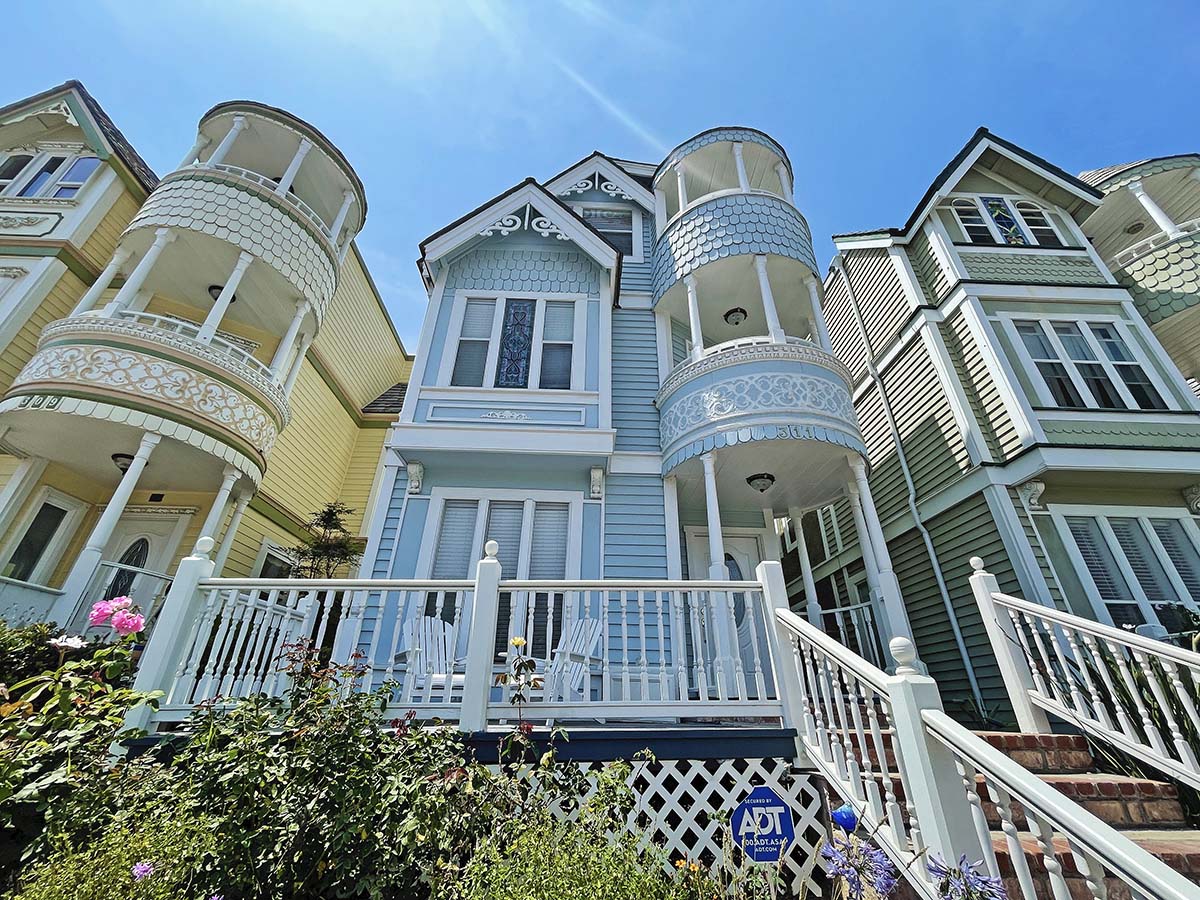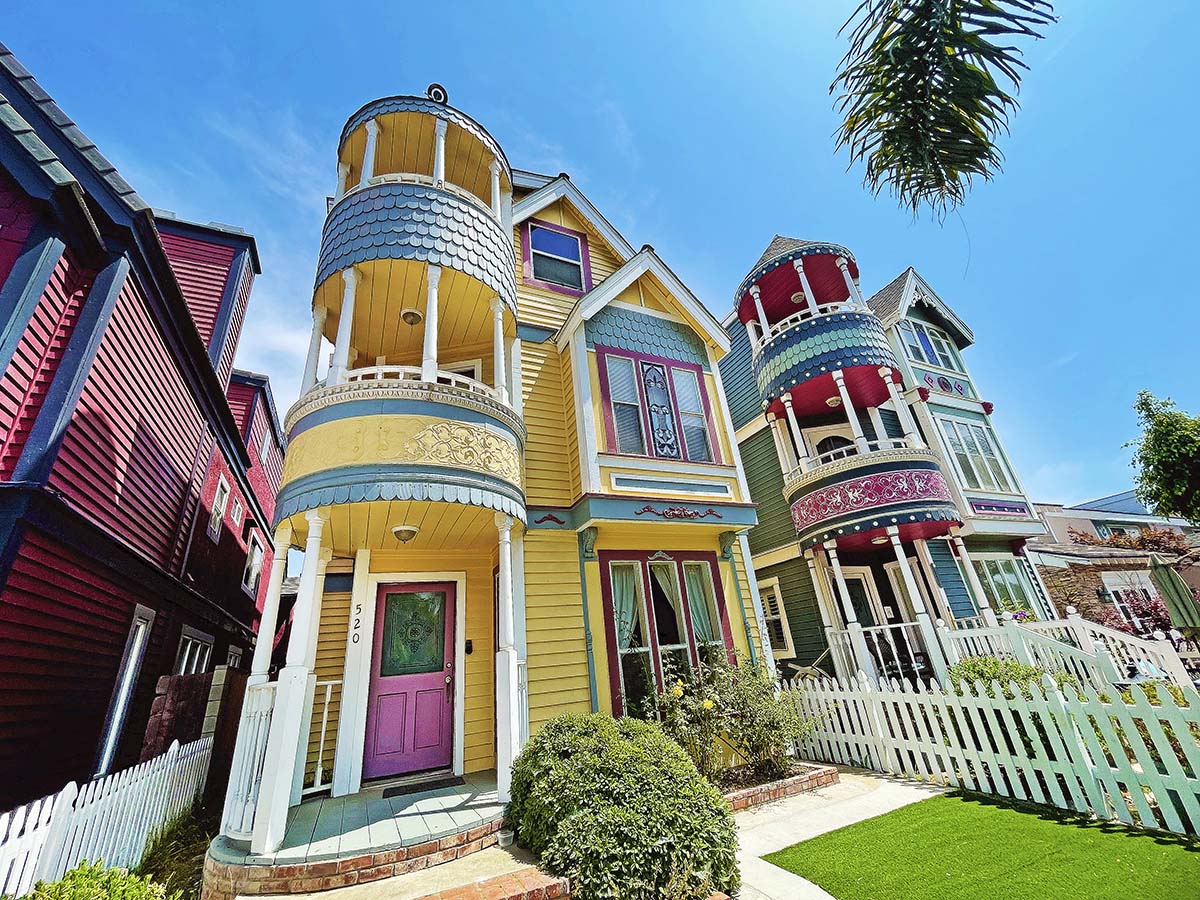 For good measure, this home is also nearby and I thought I'd include it in this article because it will most likely never get posted otherwise!