Hello everyone! This is a friendly reminder that any of these fun places we may visit, we are a guest at. Please treat both businesses and trails with the utmost respect. We here at Hidden California follow the 'Leave no Trace' mantra, meaning whatever you bring with you comes back with you. If you see trash on a trail, please do your part to help remove it. Remember, we are not picking up trash from another person but instead cleaning up for Mother Nature. Happy adventures!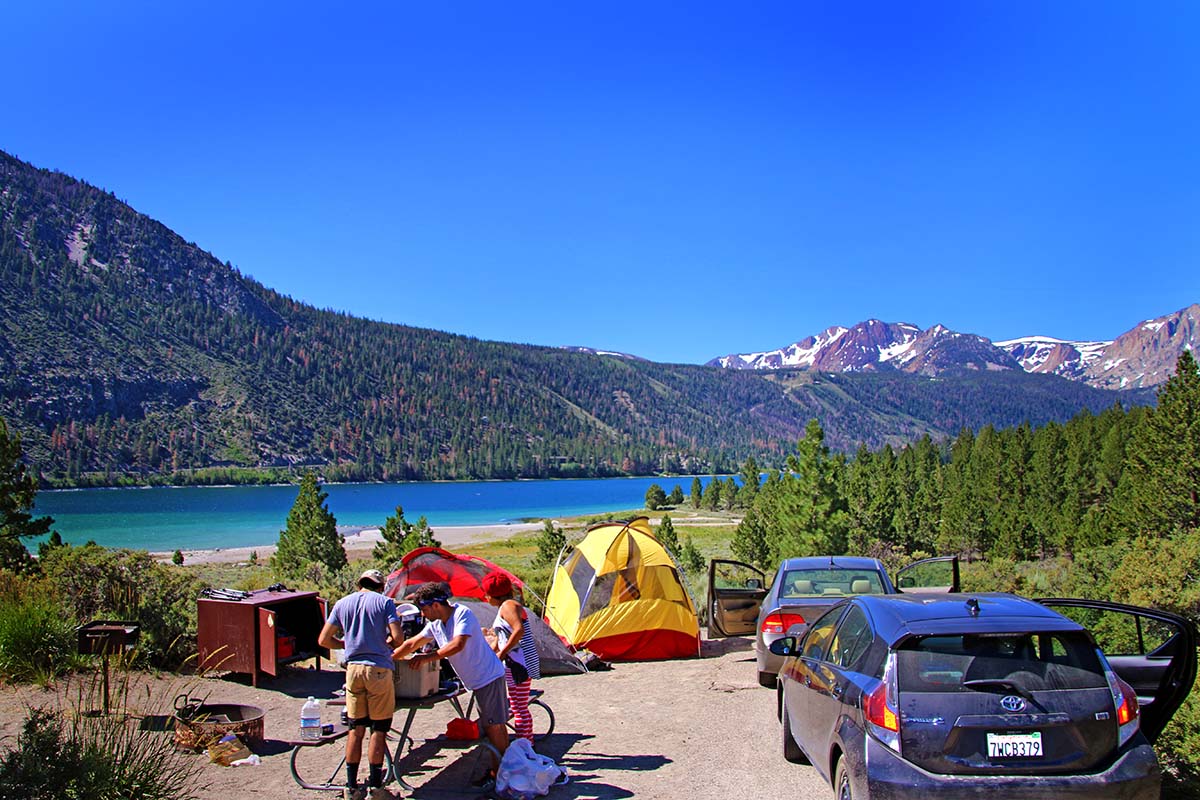 2470 Boulder Dr, June Lake, CA 93529
37.78209438963463, -119.07420418830345
Dog-Friendly: Yes   Kid-Friendly: Yes
(877) 444-6777
About June Lake Campground
If beautiful, forested campsites with views of sparkling lakes is your thing, then definitely add June Lake Campground to your list! Nothing quite beats waking up to views like this.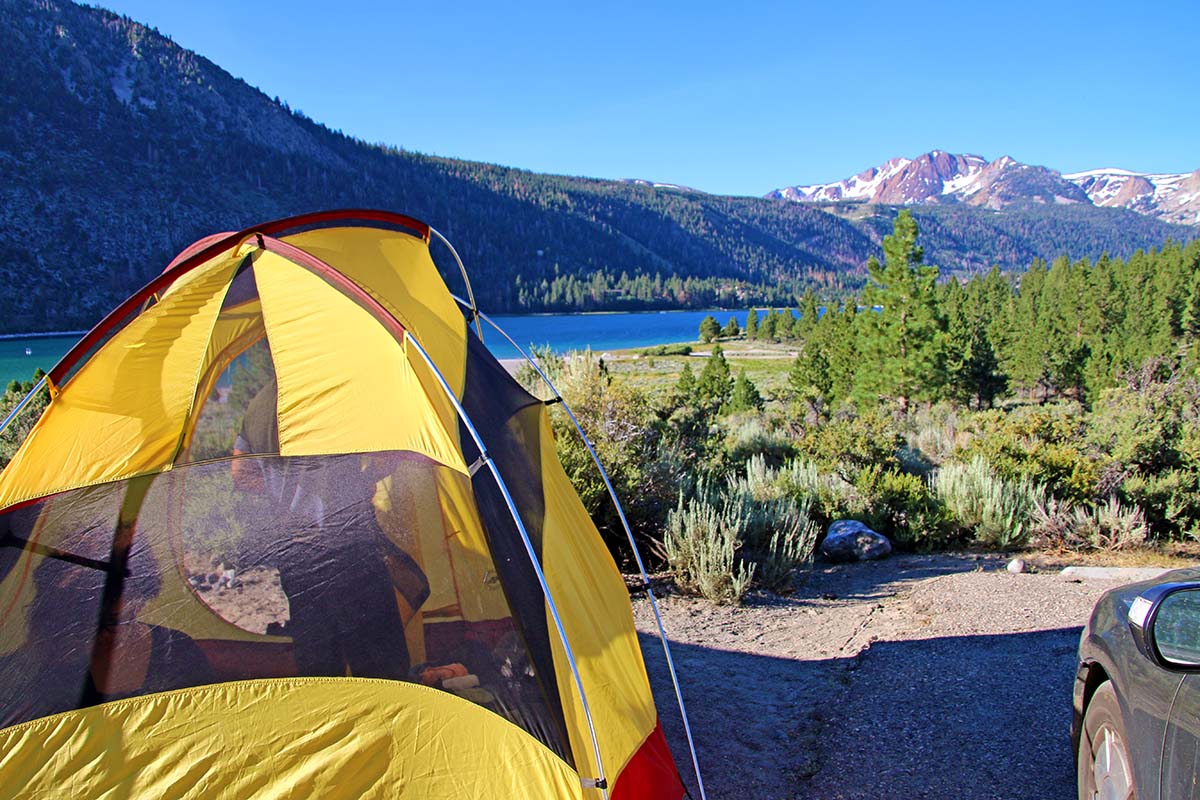 The campground is about equal distance to both Mono Lake and Mammoth Mountain.  There are literally endless things to do in this area!
The town of June Lake offers the convenience of shopping and dining, while the surrounding land and lakes provide ample outdoor recreation opportunities.
Facilities and Natural Features: 
Moderate-sized campground with campsites scattered around, many over-looking June Lake.  Fresh drinking water, flush toilets and bear-proof lockers provided.
The campground's elevation is 7,600 feet, located in the Eastern Sierras. Many species of wildlife call the mountains home, such as black bear, mountain lions, mule deer, pine marten, pika and numerous fish and birds.
Fishing for rainbow and Alpers trout is quite popular along with boating and canoeing.  There are also many trails nearby including a waterfall! Skiing is a big pastime in this area in the winter.
Personal Experience: We stayed at the June Lake Campground during one of our roadtrips.  I'm sad that we didn't have time to explore the actual lake, although we did hike to a waterfall which I will be giving its own page one of these days!
The scenery here is downright stunning!  The lake was the most beautiful hue of turquoise and there was not a bad angle anywhere around us. There is something so balancing about visiting places like this.