Hello everyone! This is a friendly reminder that any of these fun places we may visit, we are a guest at. Please treat both businesses and trails with the utmost respect. We here at Hidden California follow the 'Leave no Trace' mantra, meaning whatever you bring with you comes back with you. If you see trash on a trail, please do your part to help remove it. Remember, we are not picking up trash from another person but instead cleaning up for Mother Nature. Happy adventures!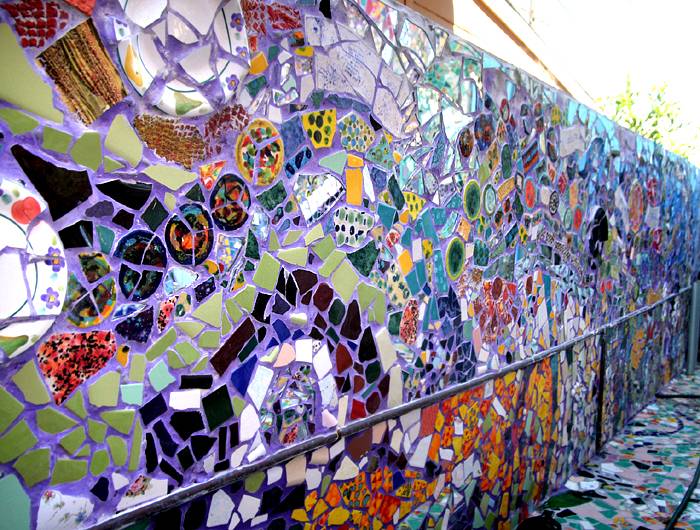 1116 Palms Blvd
Venice, CA 90291
34.000092, -118.456957
Dog-Friendly: No    Kid-Friendly: Yes
Hours: Saturdays 12 pm – 3 pm  (Reservations Required)
Admission: $20 Adults/ $15 Seniors/ Free 12 & under // Website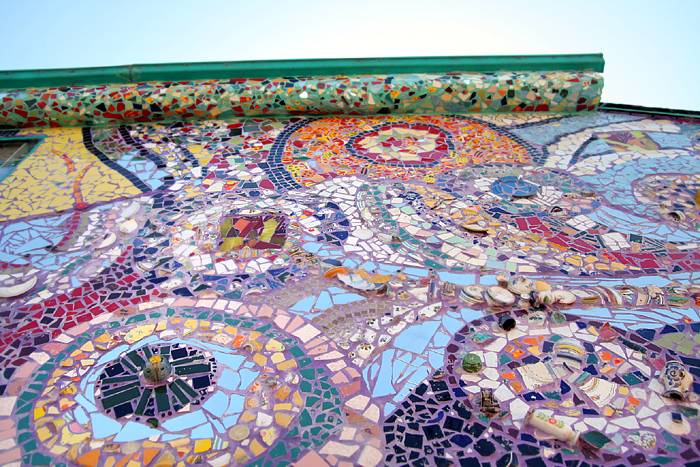 About the Mosaic Tile House
Thanks to photos online, I felt I had a good idea of what I was getting myself into when I ventured up to Venice Beach to see the Mosaic Tile House. This is a home completely transformed into a piece of art, with the main emphasis on mosaics. What I quickly learned though is that photos really cannot do this place justice.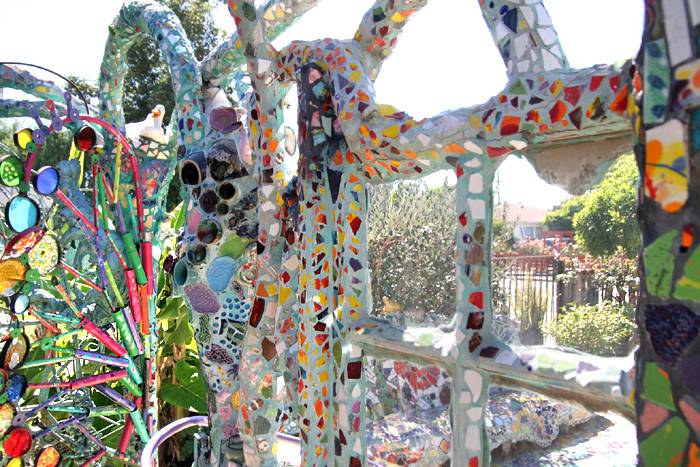 There are endless details to admire, many filled with humor and irony. Cheri and her husband, Gonzalo, clearly not only have a natural artistic talent but also a wicked sense of humor. All materials are recycled donations.
That is what I like to see! Turning one man's trash into embedded beauty that will last so much longer. Tours are offered for $20 a pop and last around 1 hour. I highly recommend stopping by to re-fuel your creative juices and leave on an inspired high. They have been working on transforming this house since 1996 and it shows. You will not be disappointed!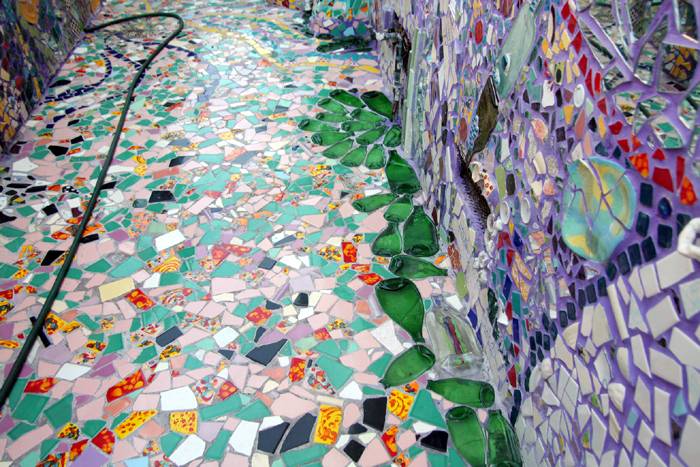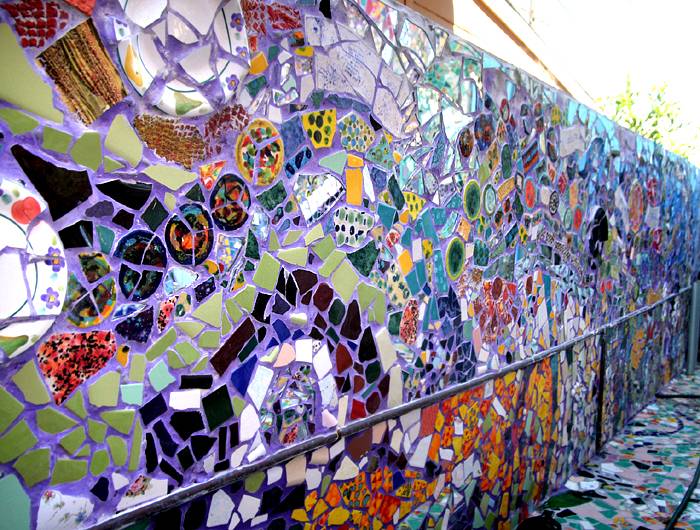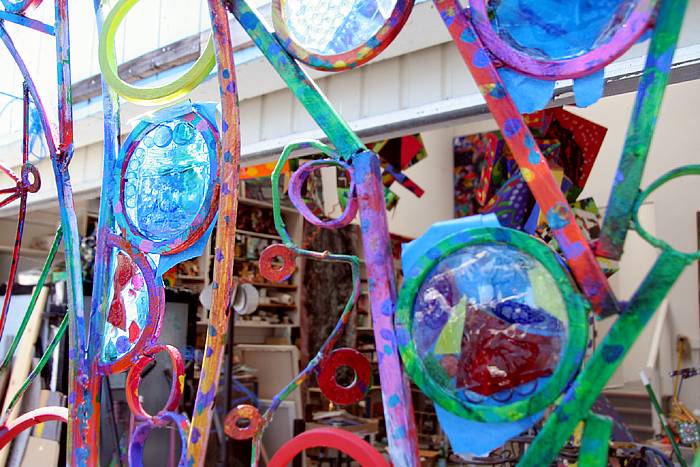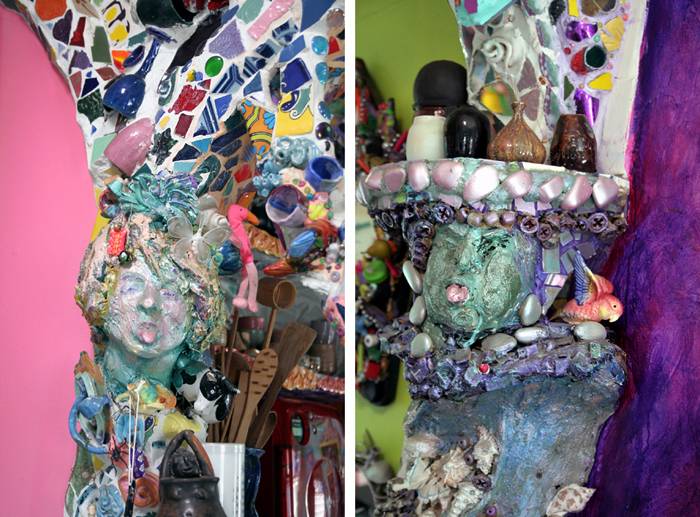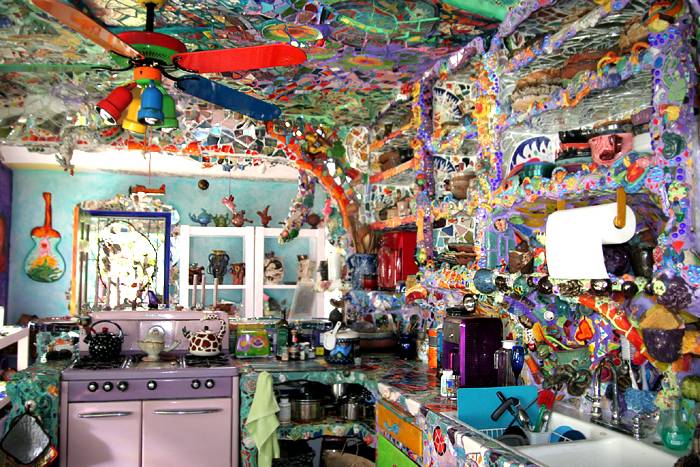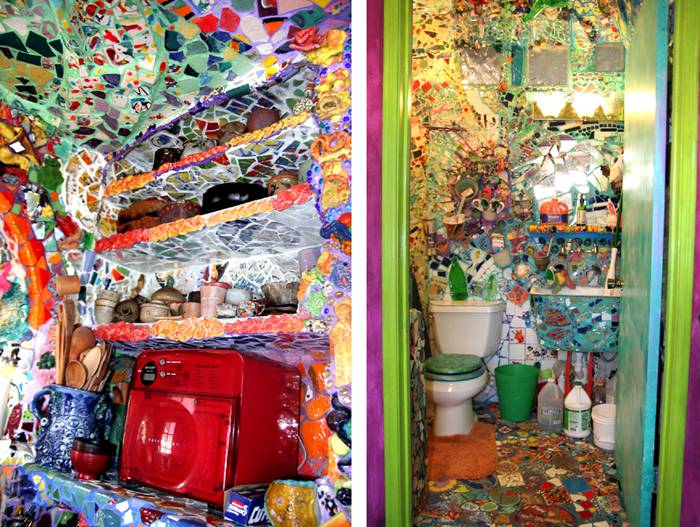 The owner, Cheri: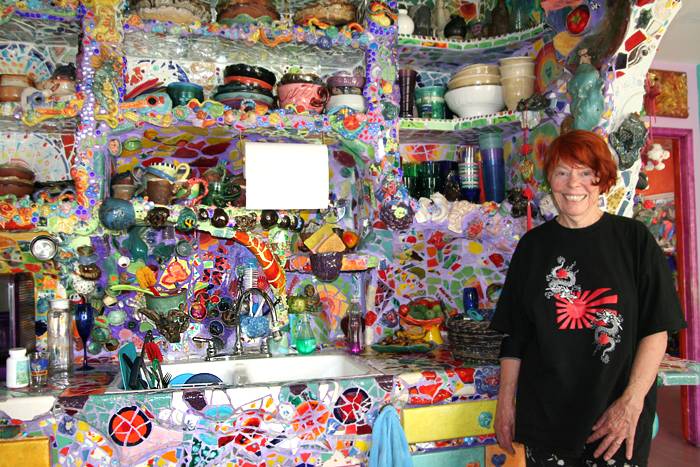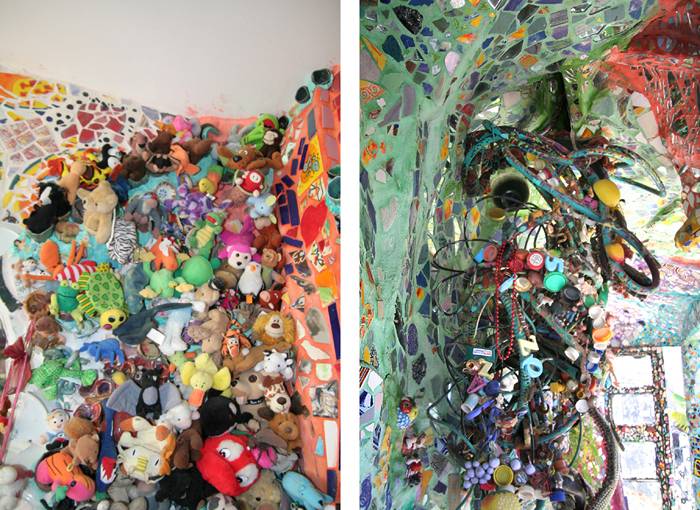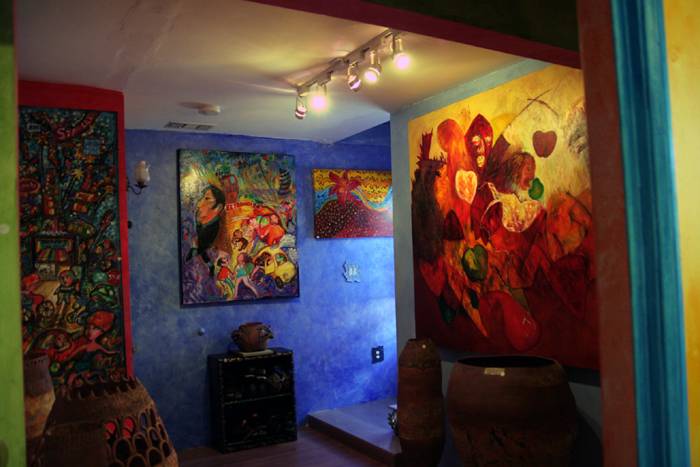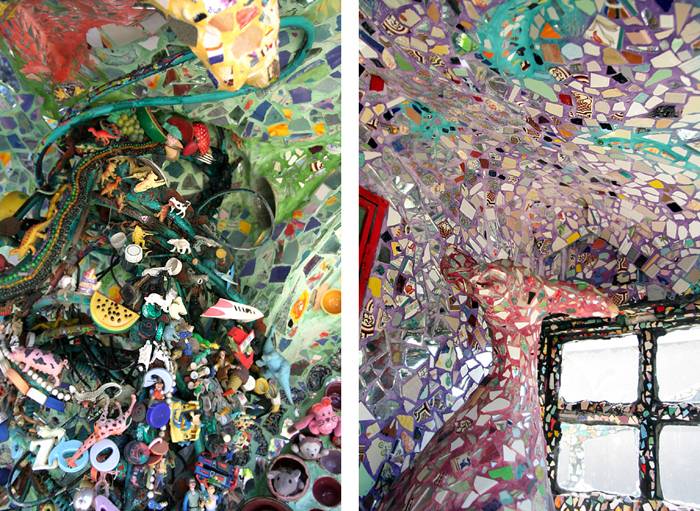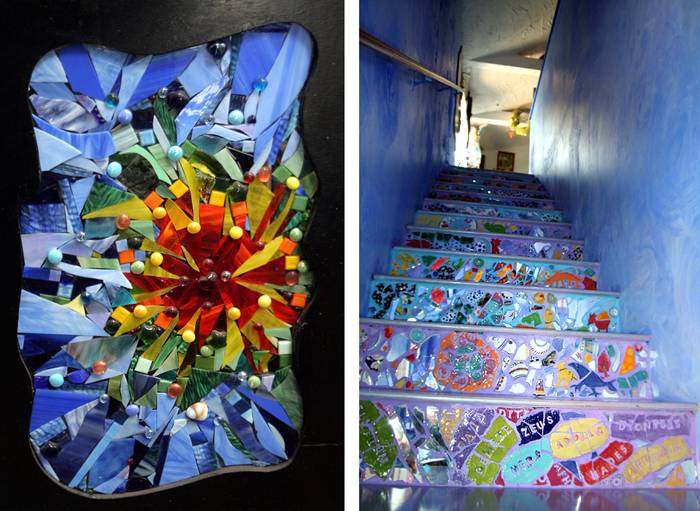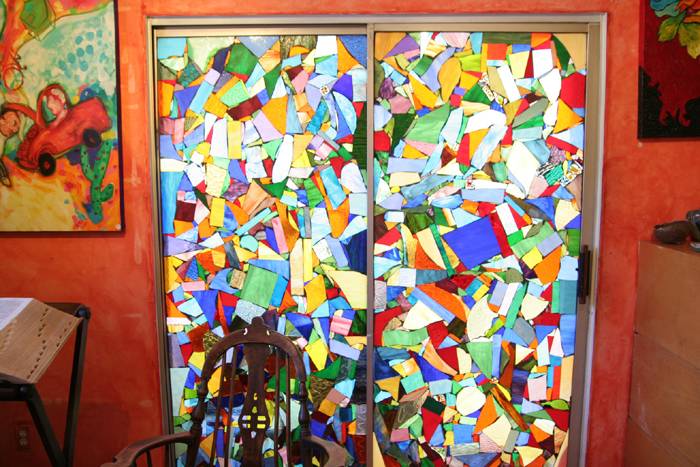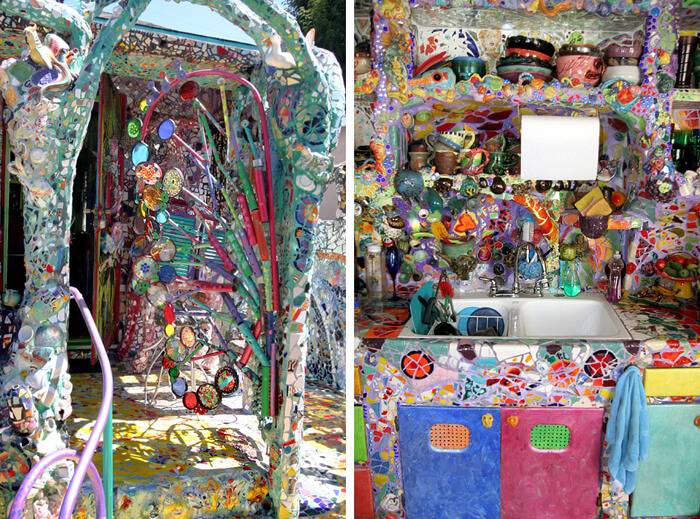 Their studio: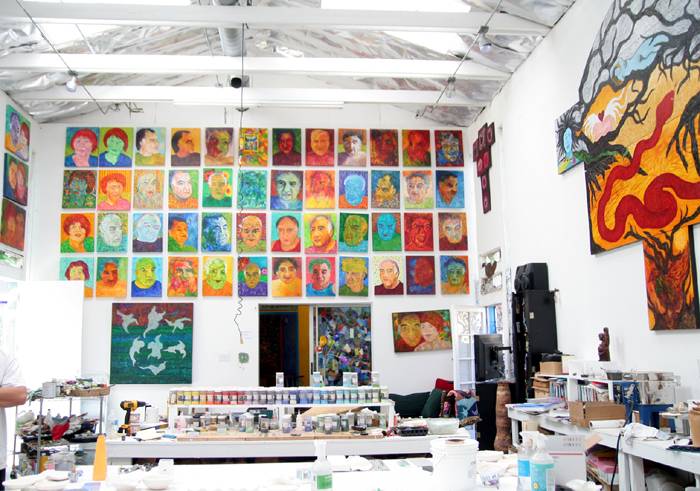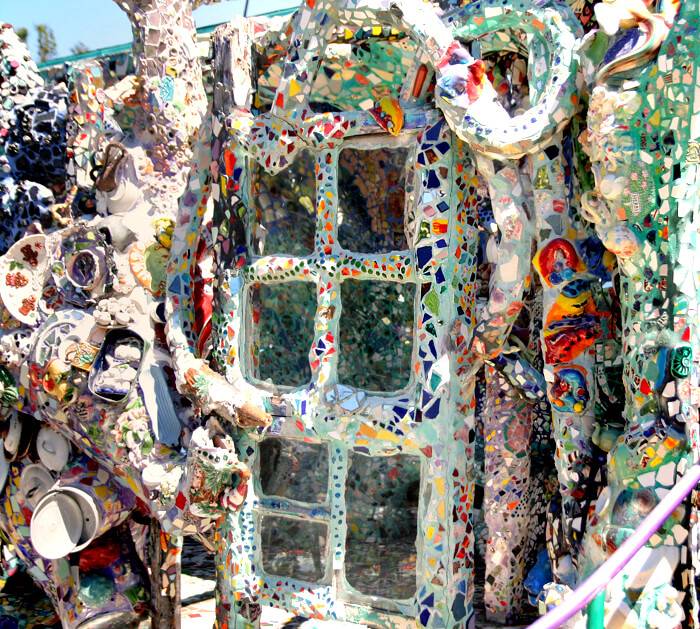 Check out our other site too!