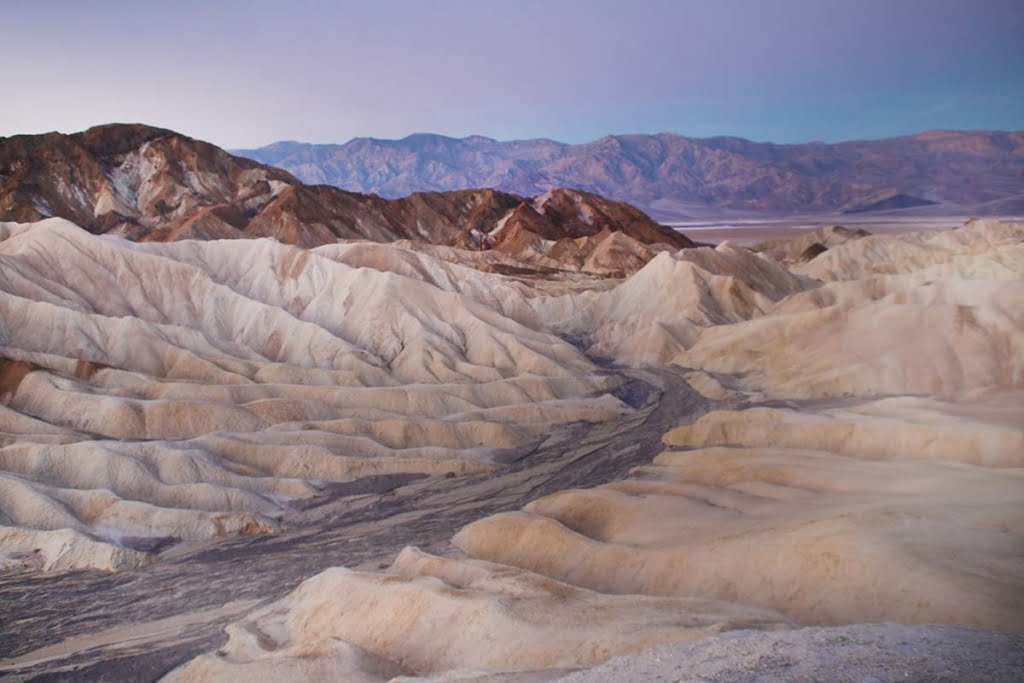 Zabriskie Point Rd
Furnace Creek, CA 92328
36.420926, -116.809727
(760) 786-3200
Dog-Friendly: No    Kid-Friendly: Yes
Zabriskie Point is one of the most scenic locations in Death Valley, looking like a majestic & swirling wonderland. Chocolates, vanillas and banana cream hillsides intertwined within each other create what looks like a sweet, edible land.  I can't help but wonder, how can something so beautiful naturally exist?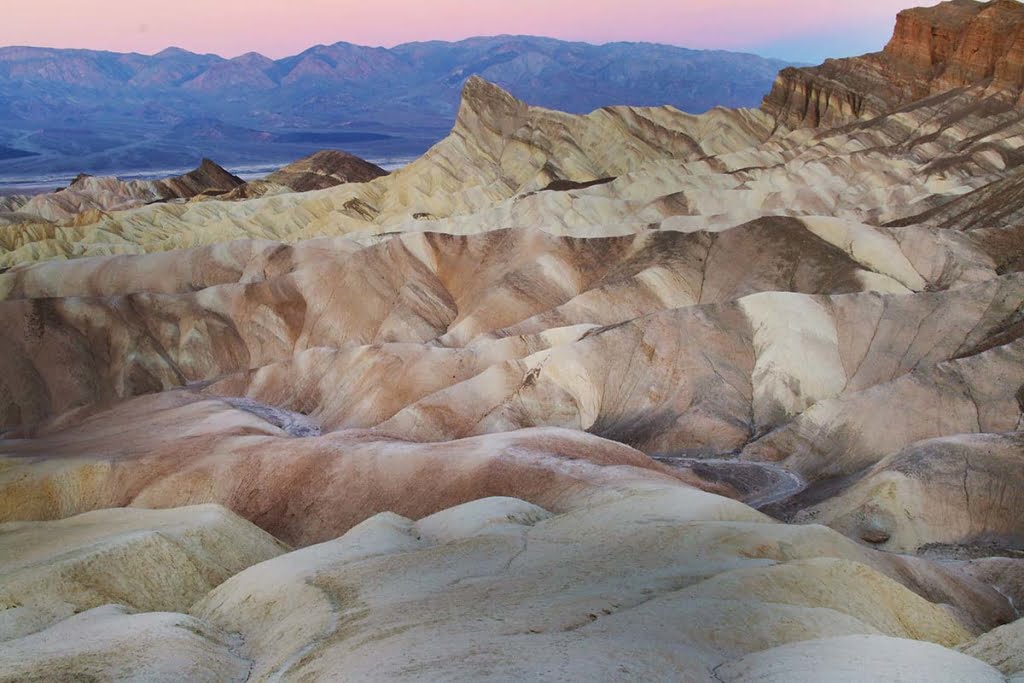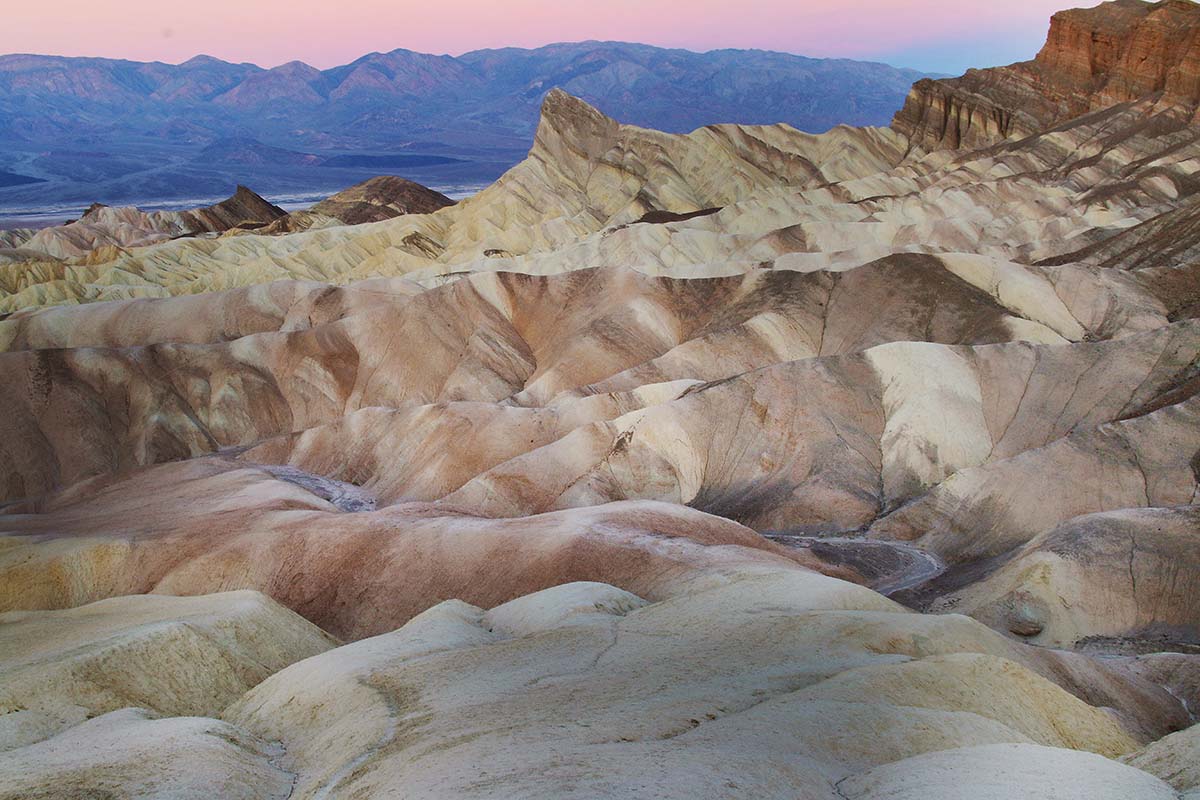 Zabriskie Point got its name after the vice-president and general manager of the Pacific Coast Borax Company, Christian Brevoort Zabriskie. Christian's company used twenty-mule teams to transport borax from its mining operations in Death Valley in the early 20th century.
This natural phenomenon was created millions of years ago actually due to the sinking and widening of this  area and the existence of Lake Manly.  The ancient lake began forming 9 million years ago and during this time, sediments were collected from the bottom of the lake, forming saline mud, gravel and ash from the then-active Black Mountain volcano.
Beyond being a beautiful spot of nature, Zabriskie Point has had many prominent features.  The cult class movie, Zabriskie Point, directed by Italian director Michelangelo Antonioni  was filmed here.  It even had music features by Pink Floyd and Jerry Garcia! Philosopher Michel Foucault called his acid trip at Zabriskie Point the greatest experience of his life.
Personal Experience: My friends and I woke up for sunrise to capture these shots  We were welcomed by dozens of other people, with similar aspirations.  This is a highly sought after spot for good reason: it is stunning.  It truly seems like the type of place that is made out of dreams or CGI. I visited Death Valley with low expectations and left feeling so deeply moved and longing to return.