Hello everyone! This is a friendly reminder that any of these fun places we may visit, we are a guest at. Please treat both businesses and trails with the utmost respect. We here at Hidden California follow the 'Leave no Trace' mantra, meaning whatever you bring with you comes back with you. If you see trash on a trail, please do your part to help remove it. Remember, we are not picking up trash from another person but instead cleaning up for Mother Nature. Happy adventures!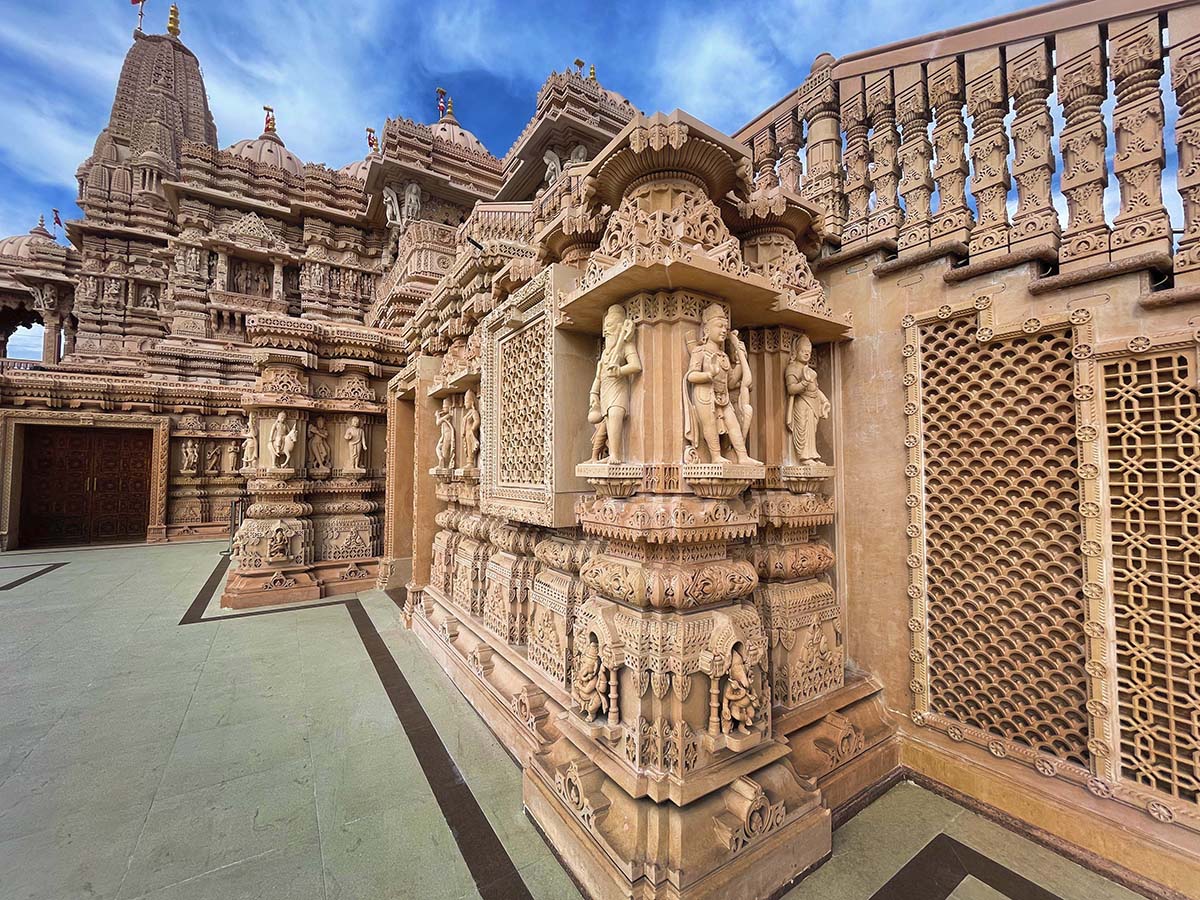 15100 Fairfield Ranch Rd.
Chino Hills, CA 91709
33.9758898, -117.6957669 // (909) 614 5000
Dog-Friendly: No  Kid-Friendly: Yes
Hours: 9am-7:30pm daily
About BAPS Shri Swaminarayan Mandir
We stumbled upon BAPS the same way we stumbled upon the Egyptian Building and also Heritage Square Museum, which was driving by it on the freeway.  I immediately yelled to get off the exit so we can see what this incredible place is all about!
My first thought is how the heck is something this astounding right off the freeway in Chino Hills? How did I not know about it sooner?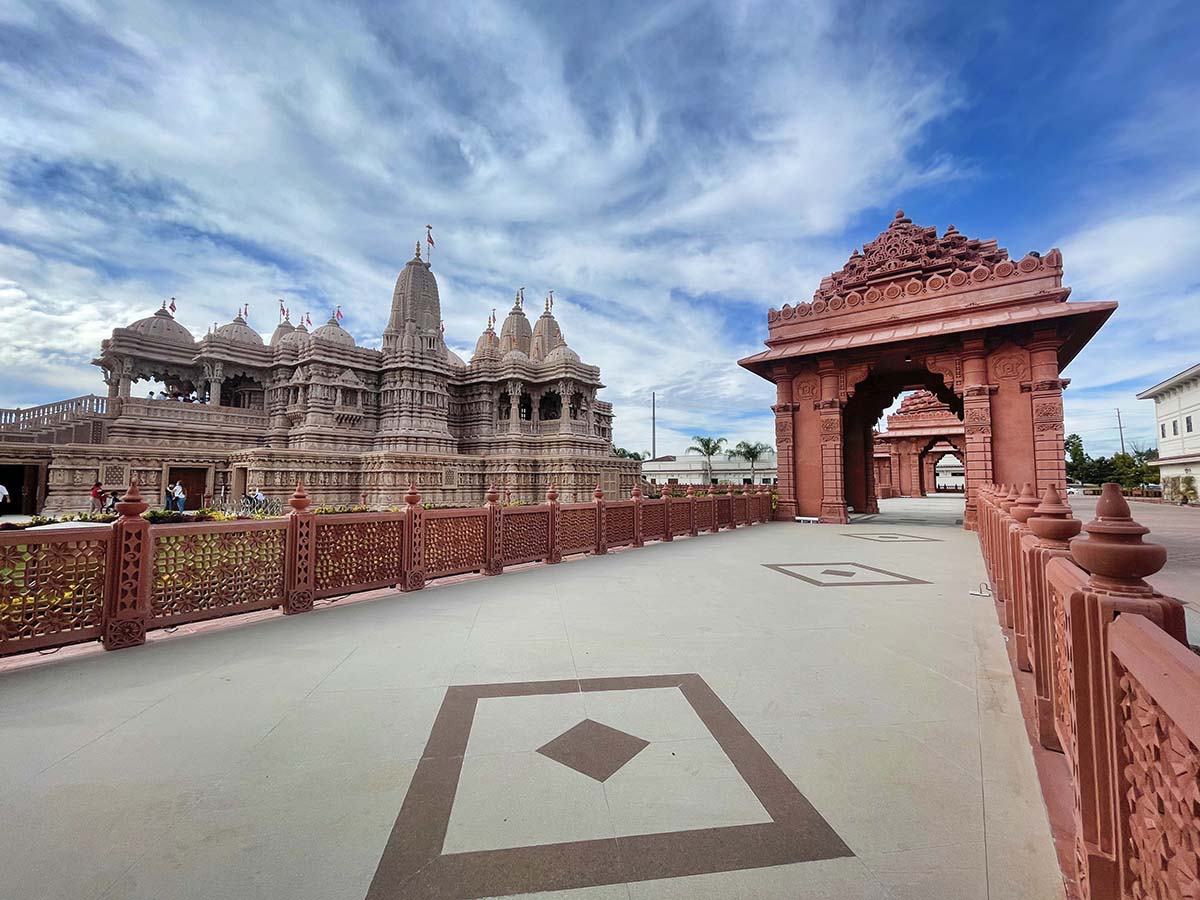 Baps is located on 20 acres and is free to the public to respectfully appreciate and explore. There is a stunning 91 ft. lotus-shaped pond and multiple intricately-carved structures which house their Mandir (which is a Hindu temple), a cultural center, gymnasium and classrooms.
Over 900 volunteers spent approximately 1.3 million man hours to construct the Mandir. The Mandir was built using a combination of state-of-the-art engineering methodology and ancient carving techniques.
BAPS began as a much smaller temple in Whittier, but as the number of devotees grew, His Holiness Pramukh Swami Maharaj desired to have a more traditional Hindu Mandir built. It was officially open to the public in 2012.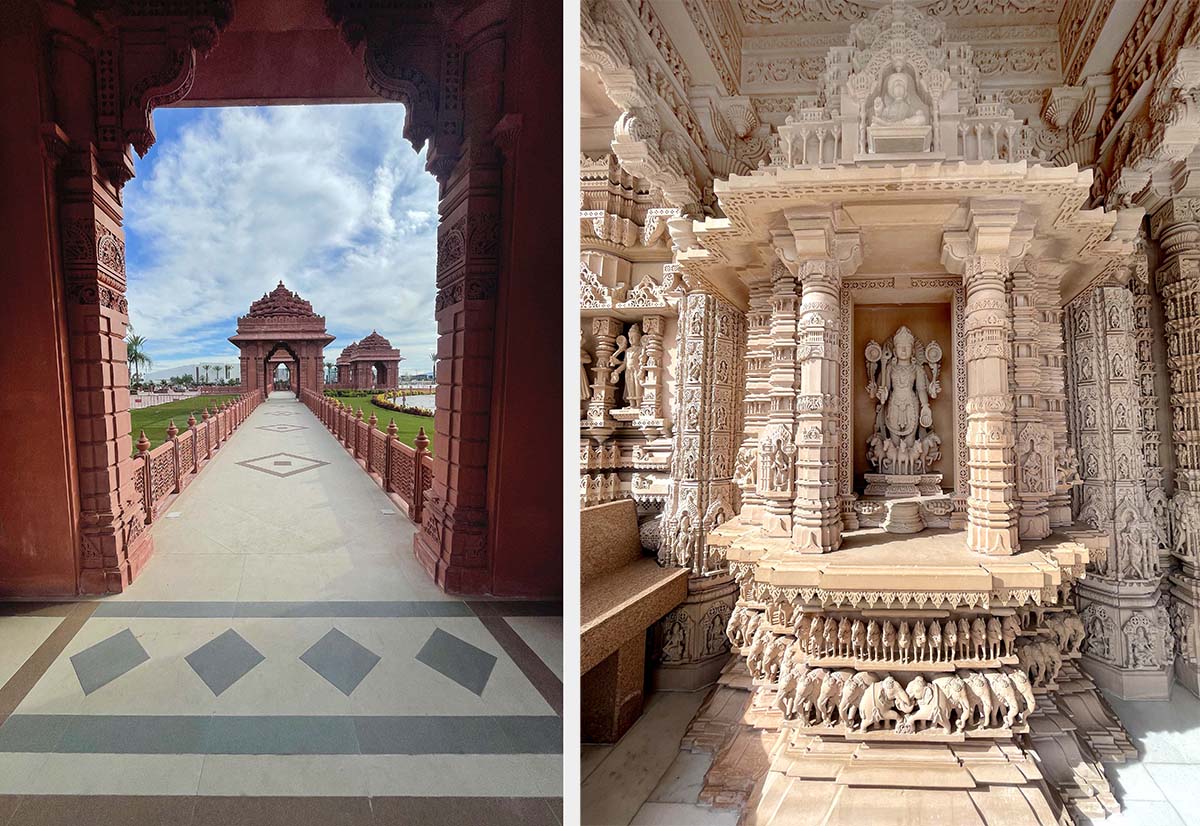 The team chose pink sandstone from Rajasthan, India, for the exterior of the Mandir. The interior of the Mandir is made of white Italian marble from the quarries of Carrera, Italy. Each piece of marble was hand-selected, closely analyzed and chosen for extraction.
From Italy, each block of marble was shipped to India where it was unloaded at a port, driven to specialized artisan centers and prepared for carving. Once complete, each stone was identified with a series of numbers and letters, packed into tailored containers, and shipped to Chino Hills.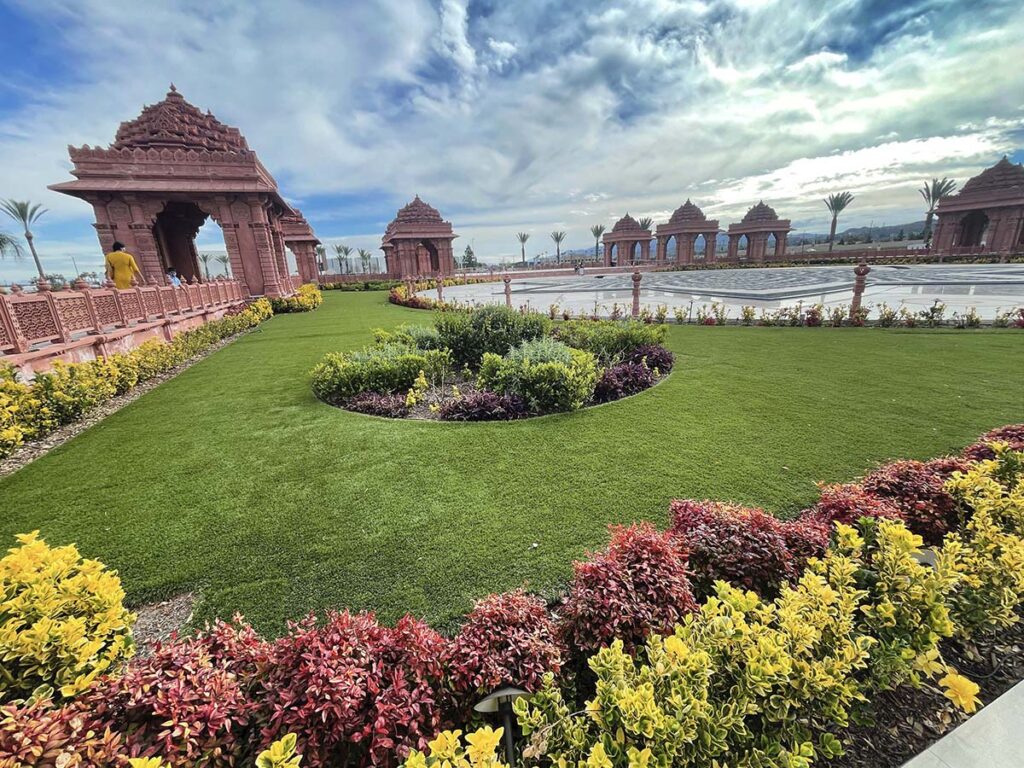 We were just in awe every second of walking the grounds.  The attention to detail is unreal.  One of the best areas here does not allow photos so you will have to experience this place yourself to see it!
They also have a gift shop and café, both which were wonderful.  The food was both highly affordable and delicious and the goodies they sell, such as incense, malas and other Hindu-related items were lovely too.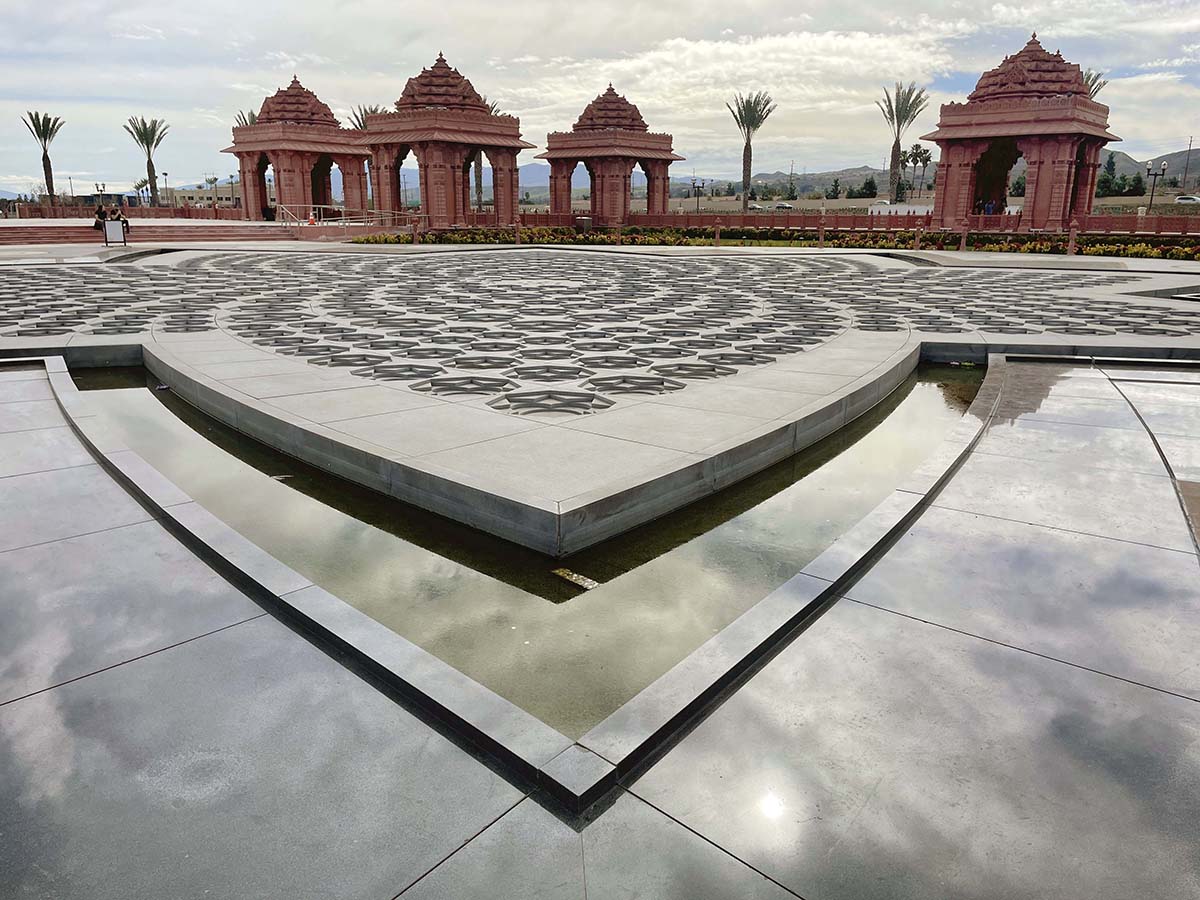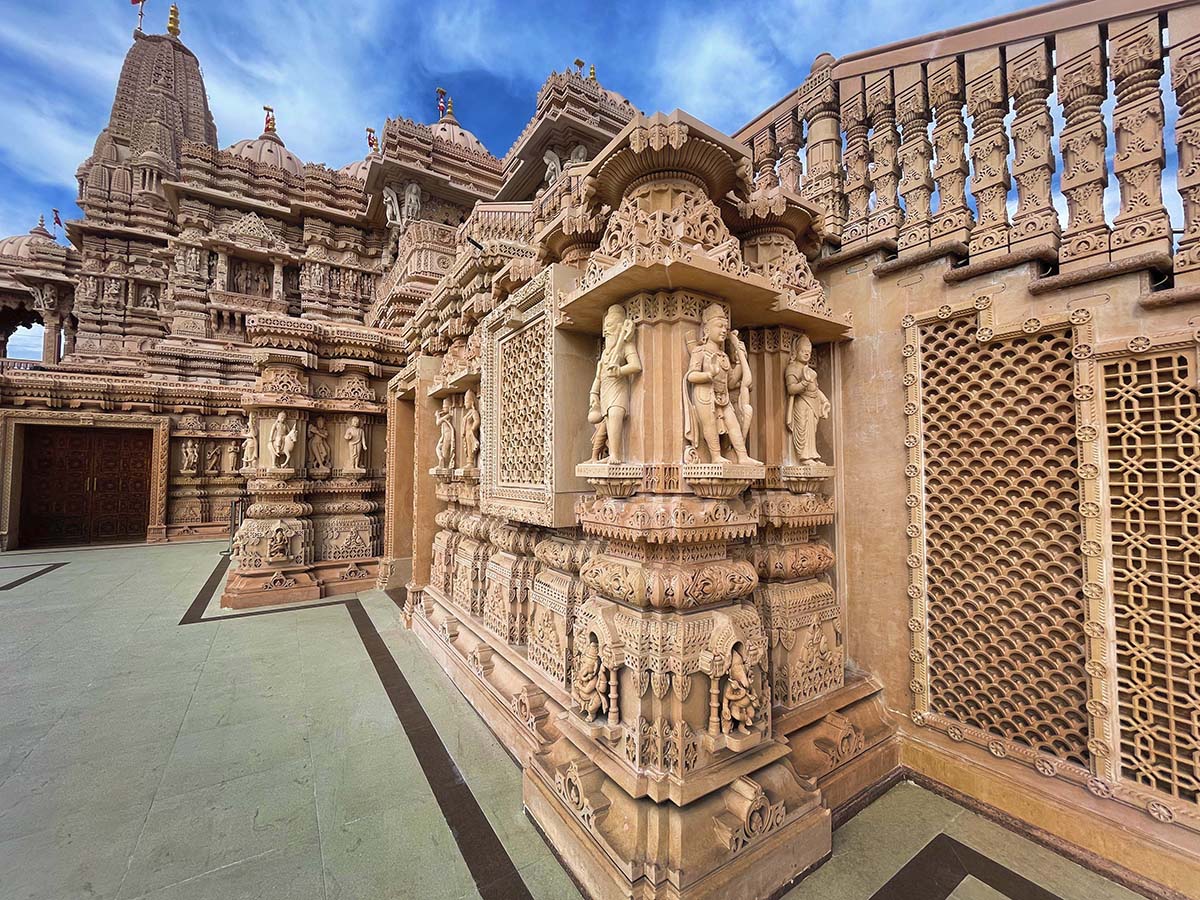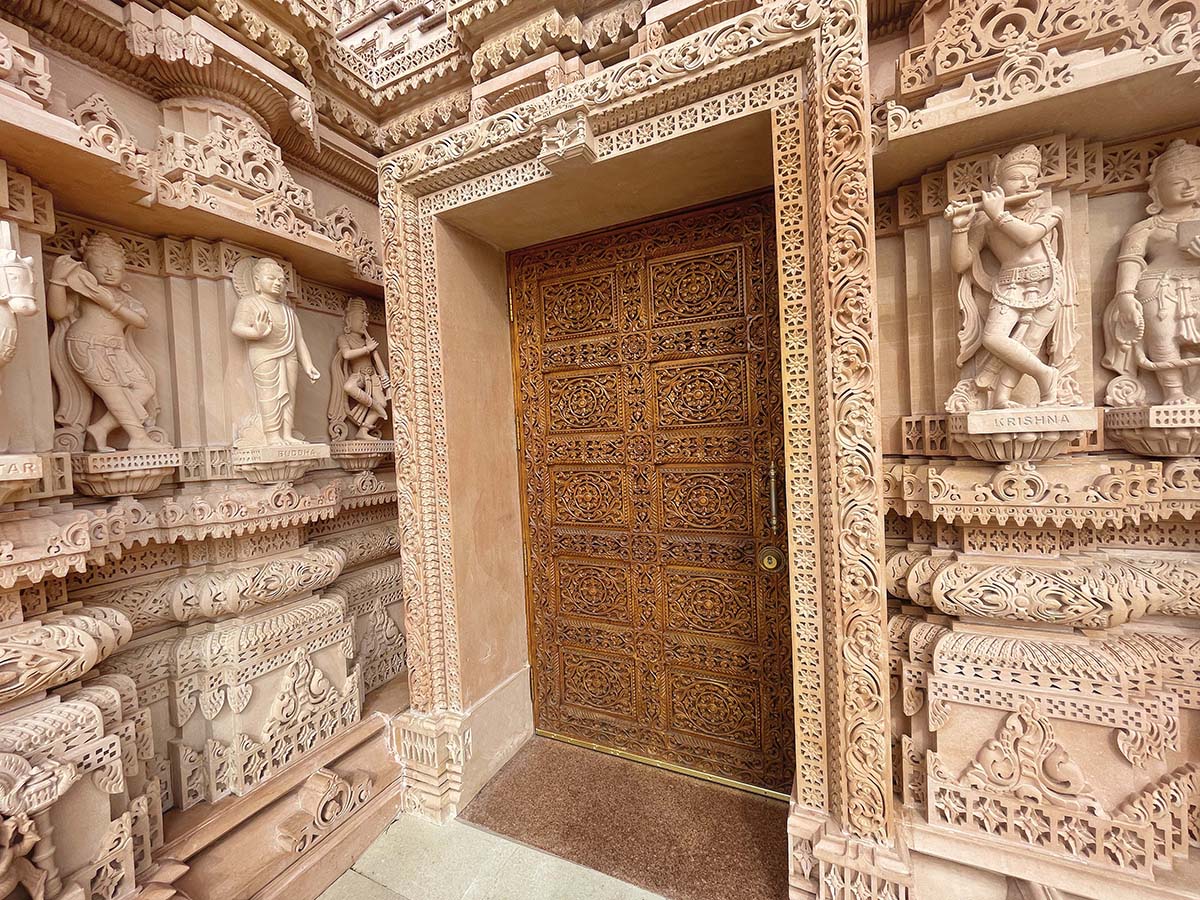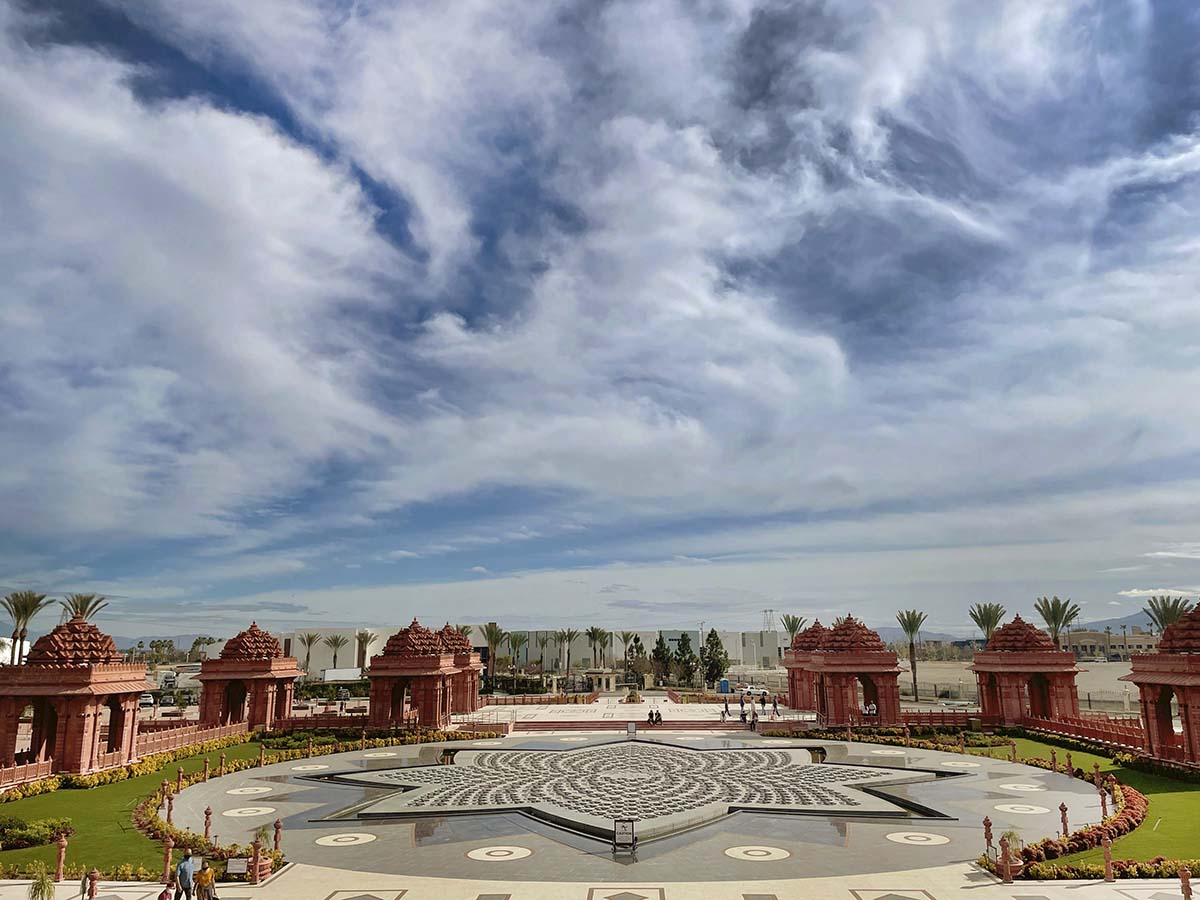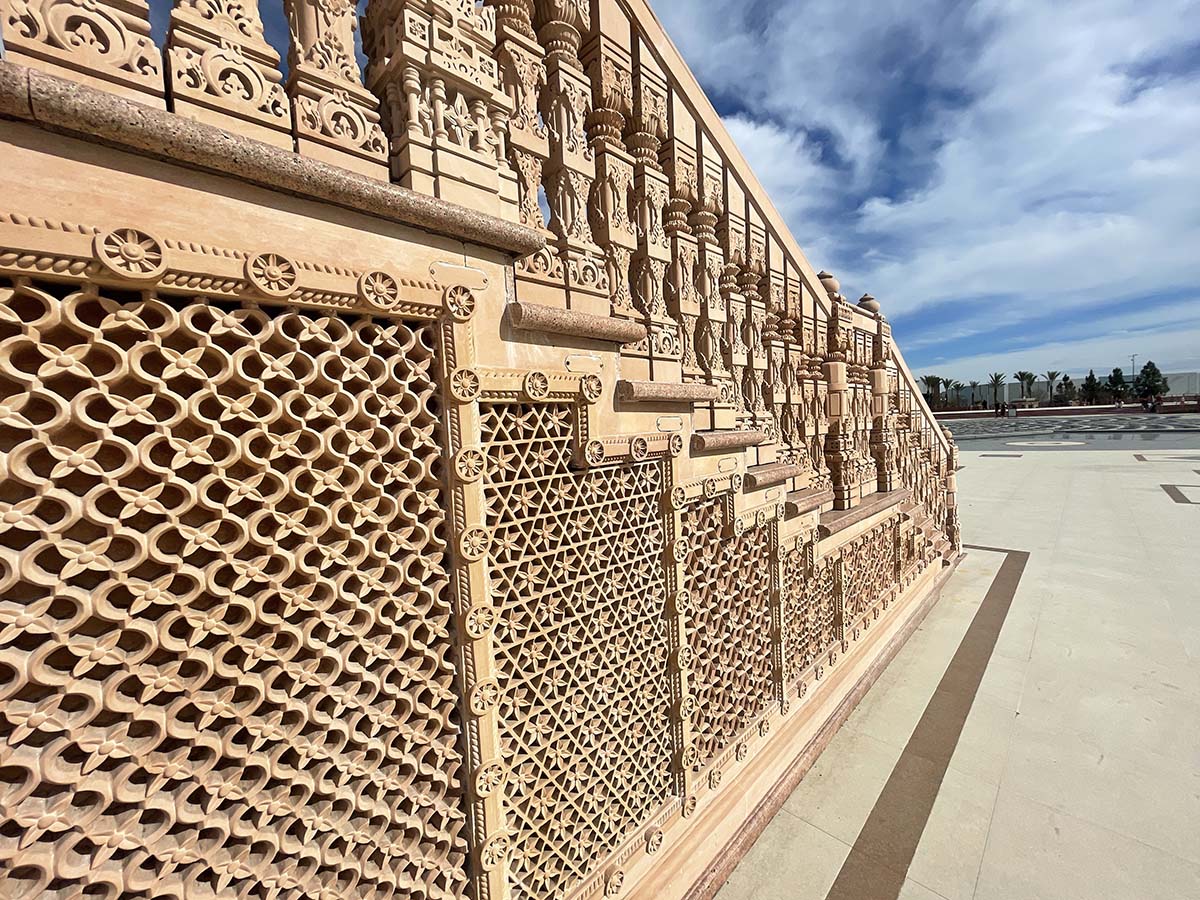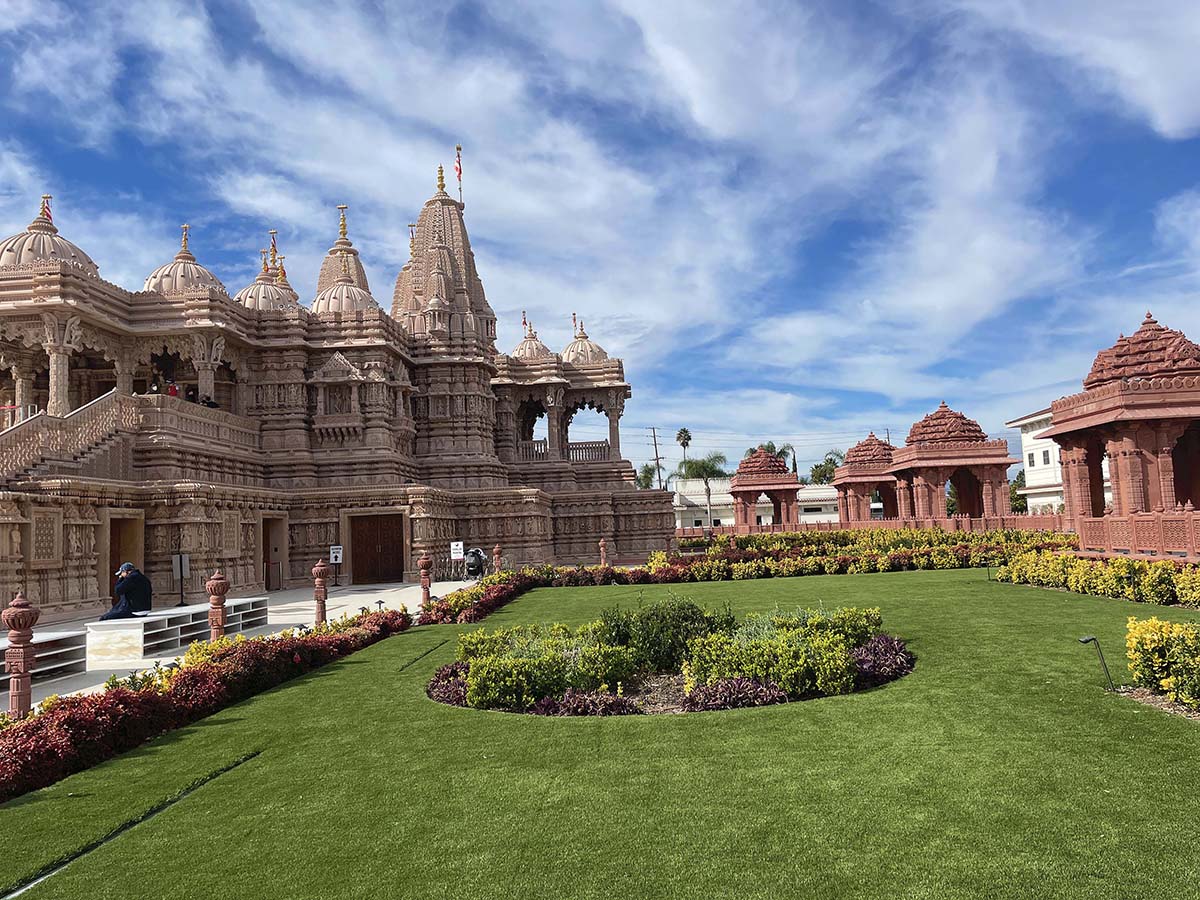 These are a few shots inside the visitors center and gift shop.  This was also stunning! Pictures do not even attempt to do it justice.