Hello everyone! This is a friendly reminder that any of these fun places we may visit, we are a guest at. Please treat both businesses and trails with the utmost respect. We here at Hidden California follow the 'Leave no Trace' mantra, meaning whatever you bring with you comes back with you. If you see trash on a trail, please do your part to help remove it. Remember, we are not picking up trash from another person but instead cleaning up for Mother Nature. Happy adventures!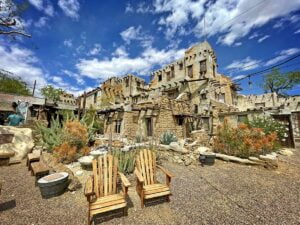 67616 Desert View Ave, Desert Hot Springs, CA 92240
33.9580423691, -116.481520100
Dog-Friendly: Yes   Kid-Friendly: Yes
(760) 329-7610
About Cabot's Pueblo:
Cabot's Pueblo is quite the architectural masterpiece.  It kind of feels like the windswept desert's version of the Winchester Mansion upon visiting it. There are so many rooms and nooks & crannies to get lost in.  Whomever was the eccentric person behind this elaborate home, most would wonder?
His name was Cabot Yerxa, and a true adventurer and entrepreneur.  Beyond being a great businessman, he was also an artist and human rights activist with a special focus on issues the Indigenous tribes were facing at the time.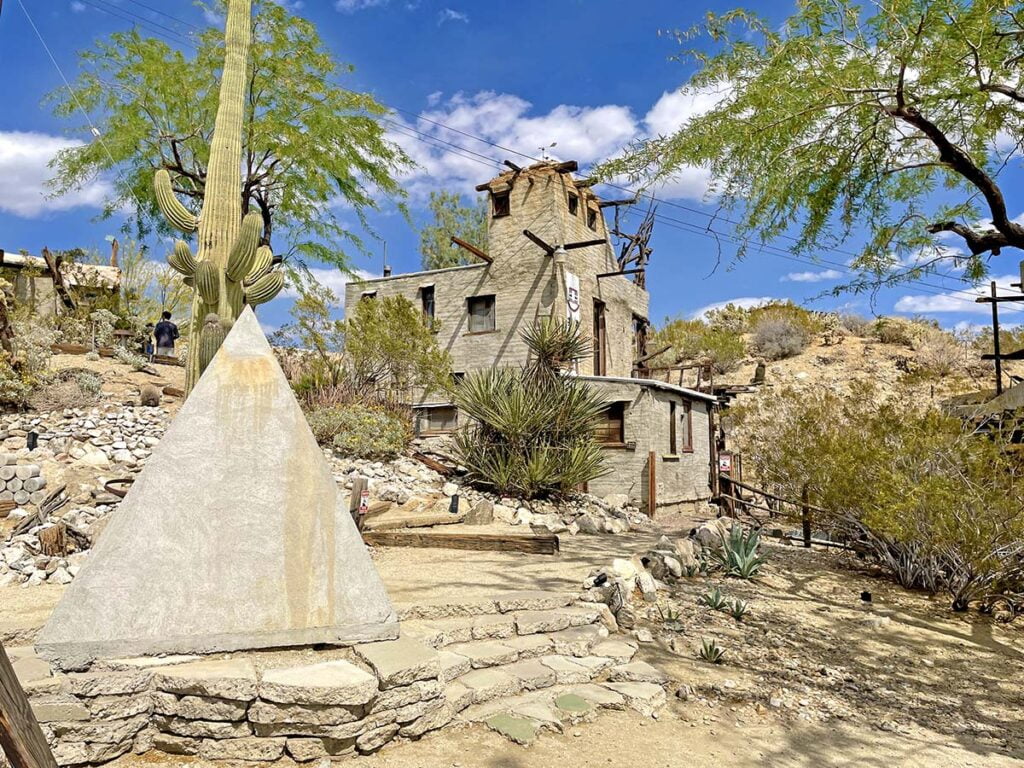 He traveled all over the world gaining great inspirations through his trips. Before moving to the Desert Hot Springs in 1913, Cabot sold cigars to miners and lived with the Inuit in Alaska.
He was 30 when he purchased 160 acres in the Coachella Valley.  By stroke of luck, one day when he was digging on his property, he discovered a hot mineral well right outside his home.  Digging a little further, he found yet another well, filled with pure, cold water of the Mission Springs Aquifer.
He ended up with both a hot and cold well, leading him to begin his homesteading venture on top of Miracle Hill. Inspired by his time living with the Inuit people and visiting other tribes, he built a 35-room pueblo with many nods to Indigenous culture.
The pueblo was built with the original intention of it being a museum, where he could display his large collection of Native American art and artifacts.  He also showcased some of his own artwork and souvenirs from his travels.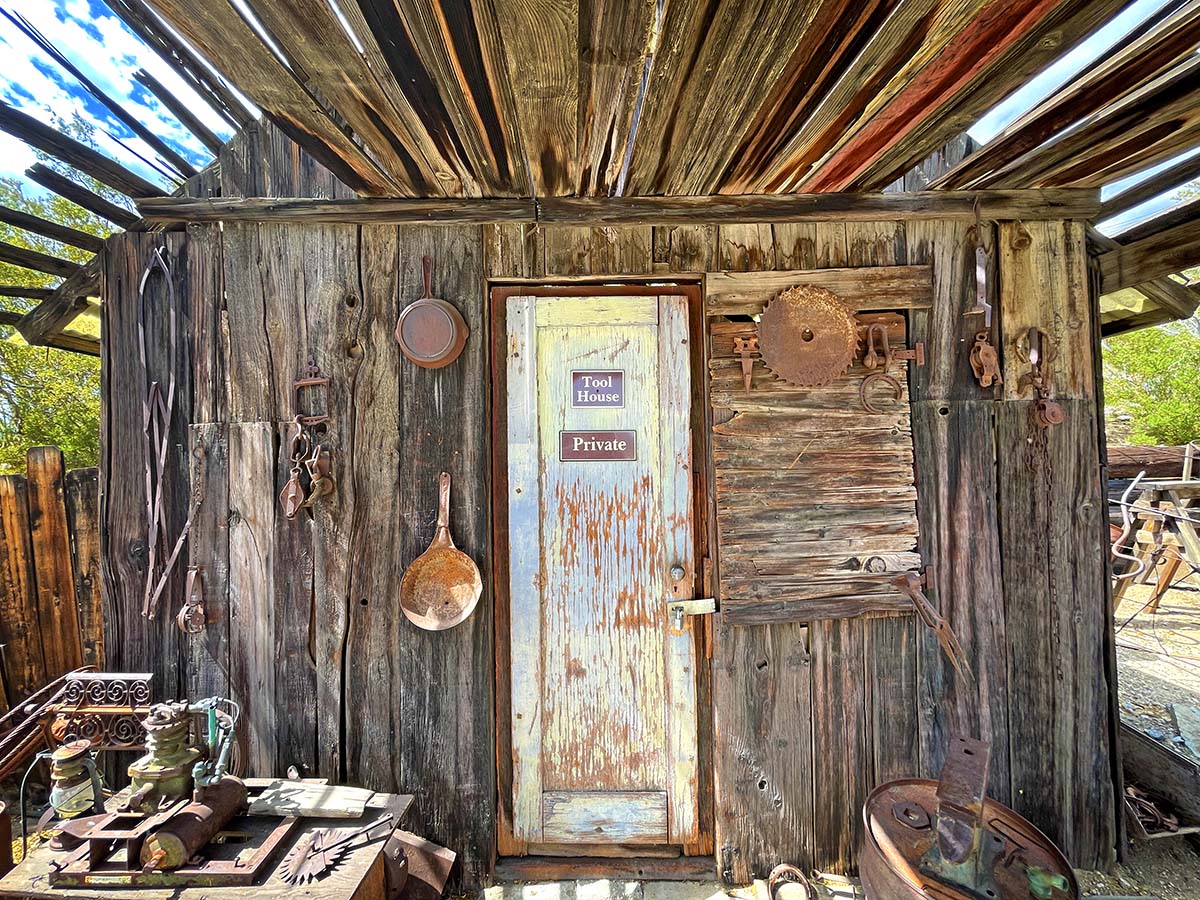 The pueblo is hand-made from reclaimed and found materials throughout Coachella Valley.  He also used old lumber from his original home and even purchased an abandoned cabin to dismantle it for the materials. Much of the pueblo is made from sun-dried bricks Cabot made himself.
Personal Experience: We were on a road trip and making bad time and unfortunately did not get to the museum before it closed.  Still, the outside was magnificent and enough to satisfy me.  I can only imagine what it looks like inside!  Other day, another time!