Hello everyone! This is a friendly reminder that any of these fun places we may visit, we are a guest at. Please treat both businesses and trails with the utmost respect. We here at Hidden California follow the 'Leave no Trace' mantra, meaning whatever you bring with you comes back with you. If you see trash on a trail, please do your part to help remove it. Remember, we are not picking up trash from another person but instead cleaning up for Mother Nature. Happy adventures!
Highway 111 North
Niland, CA
33.452278, -115.847115
Hike: .25 miles  Level: Easy
Dog-Friendly: Yes, but be mindful of temperature    Kid-Friendly: Yes
About the Eagle Mountain Railroad
Article by Allison Garton: It has no sign, no city limits, but it does have a name – Ferrum, Latin for iron. There's a building beside Highway 111 north of Bombay Beach that just looks odd. Odd enough that we certainly wanted to get a closer look, even if it meant waiting for a train to pass and crossing active tracks.
We're trekking across the desert, slipping and sliding in knee-deep sand towards a large black mysterious building… as we approach, it's even larger (and farther away) than we anticipated.
The railroad tracks beside the building clearly have not been used in years, and the building itself is also made from track and ties. As research would prove, the tracks have been unused since 1986, but they are not technically abandoned.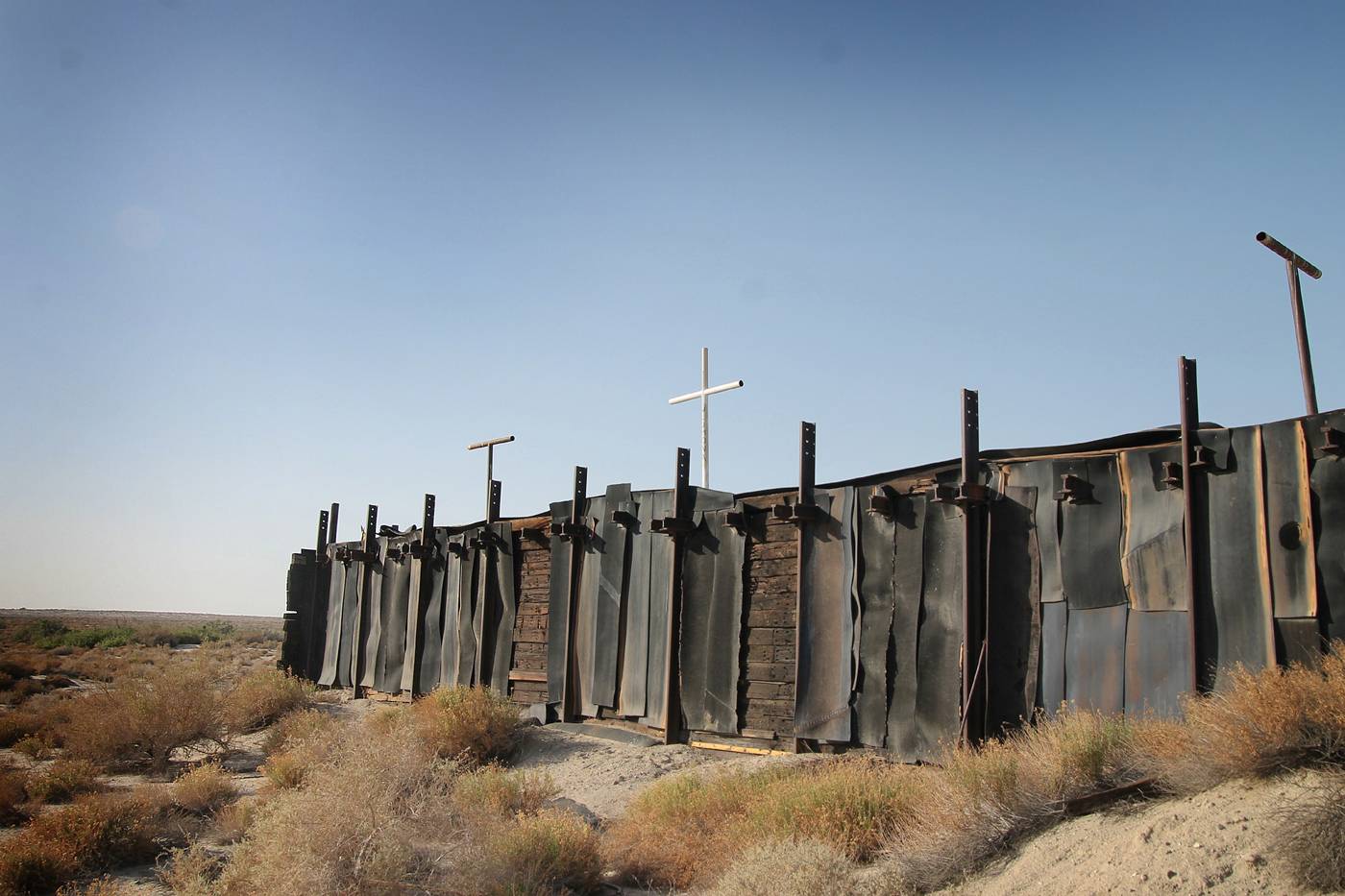 What we spotted in the desert that day was a maintenance shed for the Eagle Mountain Railroad, a 51-mile branch line running between the largest iron mine in the US and the wye at Ferrum, where cars loaded with iron ore could be put on Union Pacific's transcontinental road and shipped to facilities for further processing.
This branch line was constructed in the 1940s, when demand for iron was high, but the last revenue load came through in 1986. Kaiser Steel still owns the line and the mine and the (now) ghost town of Eagle Mountain, a company town built by Kaiser that once boasted a population of over 4,000… but that's an exploration for another day, with considerable planning and collaboration with the on-site security patrol. Due to the relatively recent "abandonment," Eagle Mountain is one of the best preserved ghost towns in the nation.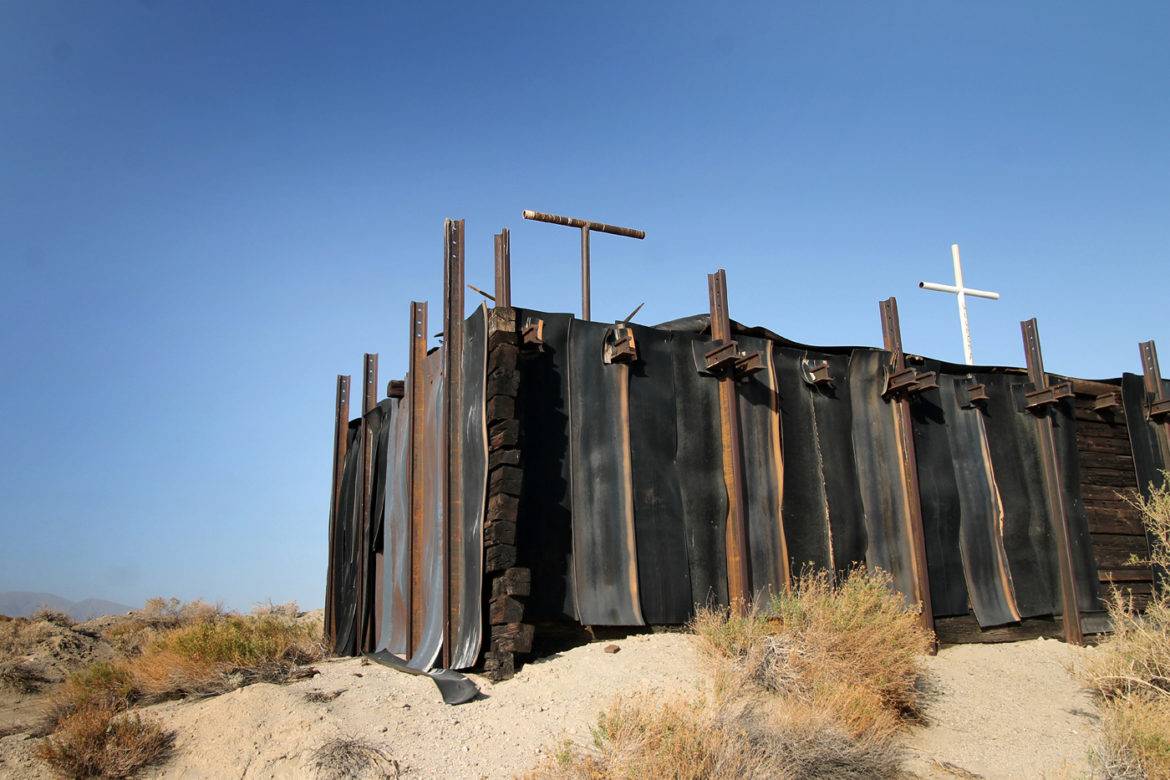 Hollywood has made ample use of the Eagle Mountain Railroad, including portions of the track and/or town in many films: The Professionals, Tough Guys, Terminator 2:3D, Impostor, Live from Baghdad, Constantine, The Island, Unknown and Battle of Los Angeles. Eagle Mountain is also the birthplace of the Kaiser Permanente Health Care; Kaiser established company-owned health clinics at Eagle Mountain that were the blueprint for what is now known as a health maintenance organization (HMO).
During the booming years, two trains per day were handed over to Southern Pacific (now Union Pacific) at the Ferrum yard. As demand waned, so did the trains. Other than a ten-mile section severely damaged by a storm in 2003, the line remains relatively intact, untouched, and quiet. So very, very quiet.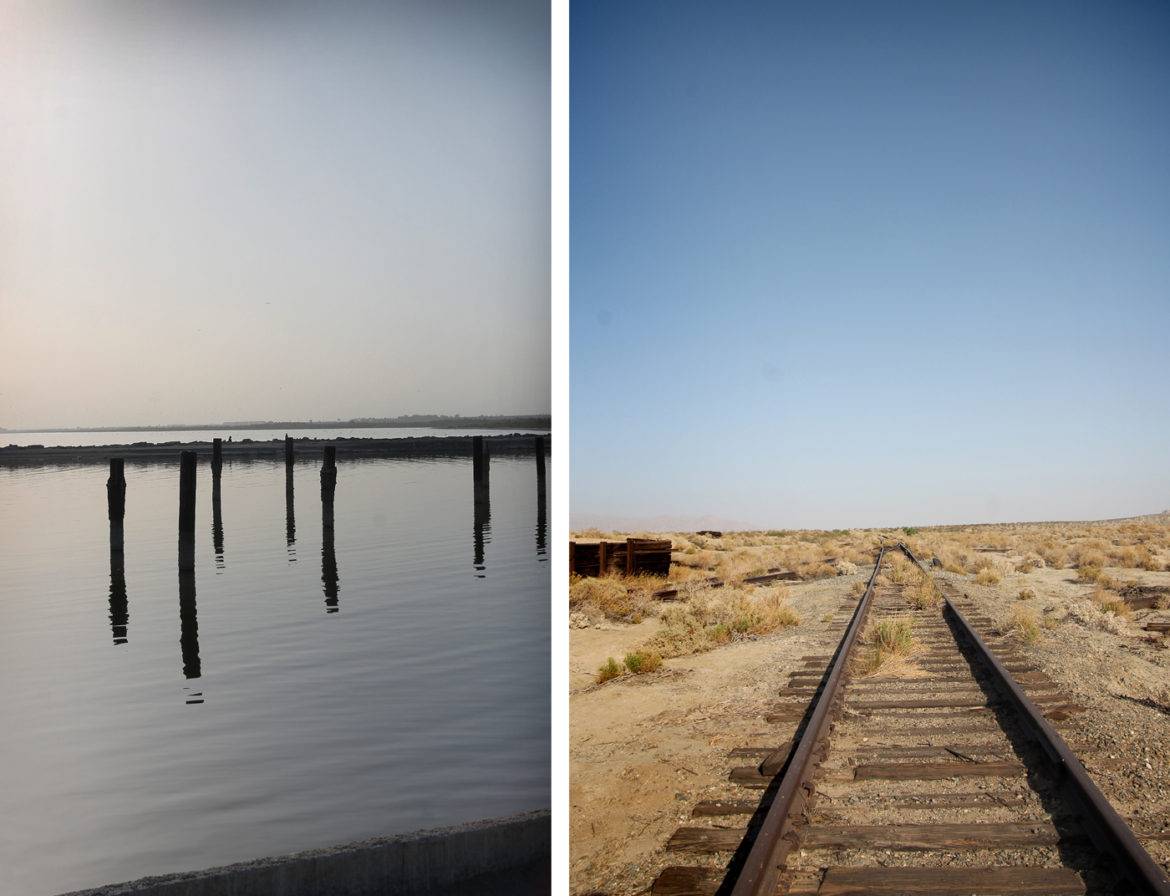 Personal Experience: We spotted this place by chance while heading back home from the Salton Sea area. It looked SO STRANGE from a distance, as if it were straight out of a movie! There's really not much to this spot and you'll definitely want to hit up the other locations nearby if you head out there. I'm posting it mainly for the filmers and photographers because it's pretty interesting-looking and would make a great backdrop. According to one website, the roof is made out of actual rails. Pretty cool!
We started near the water and then headed into the desert.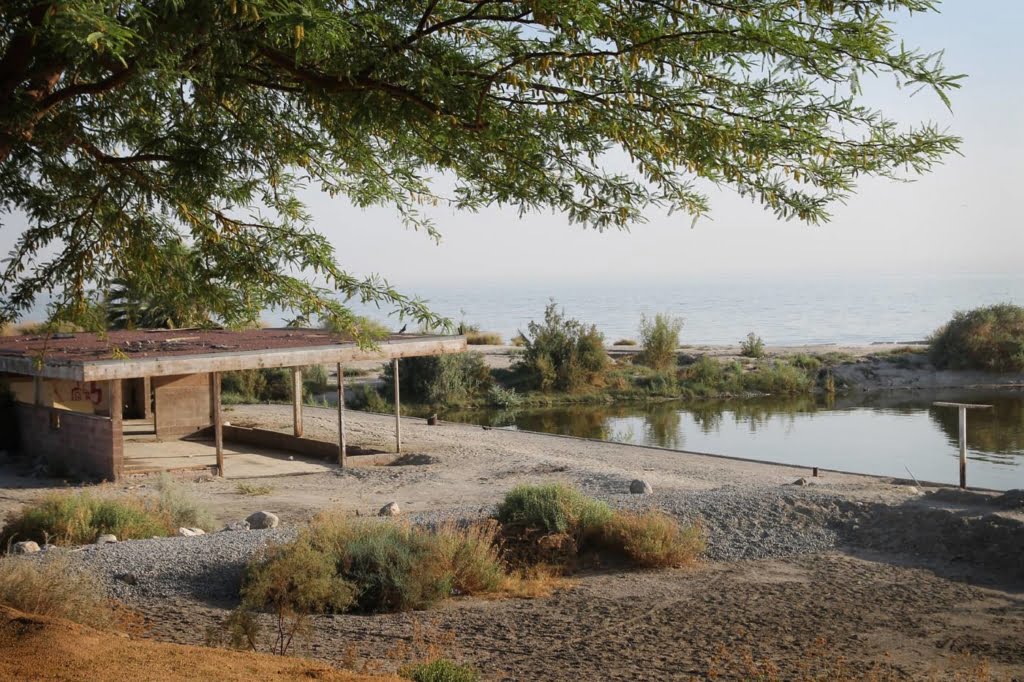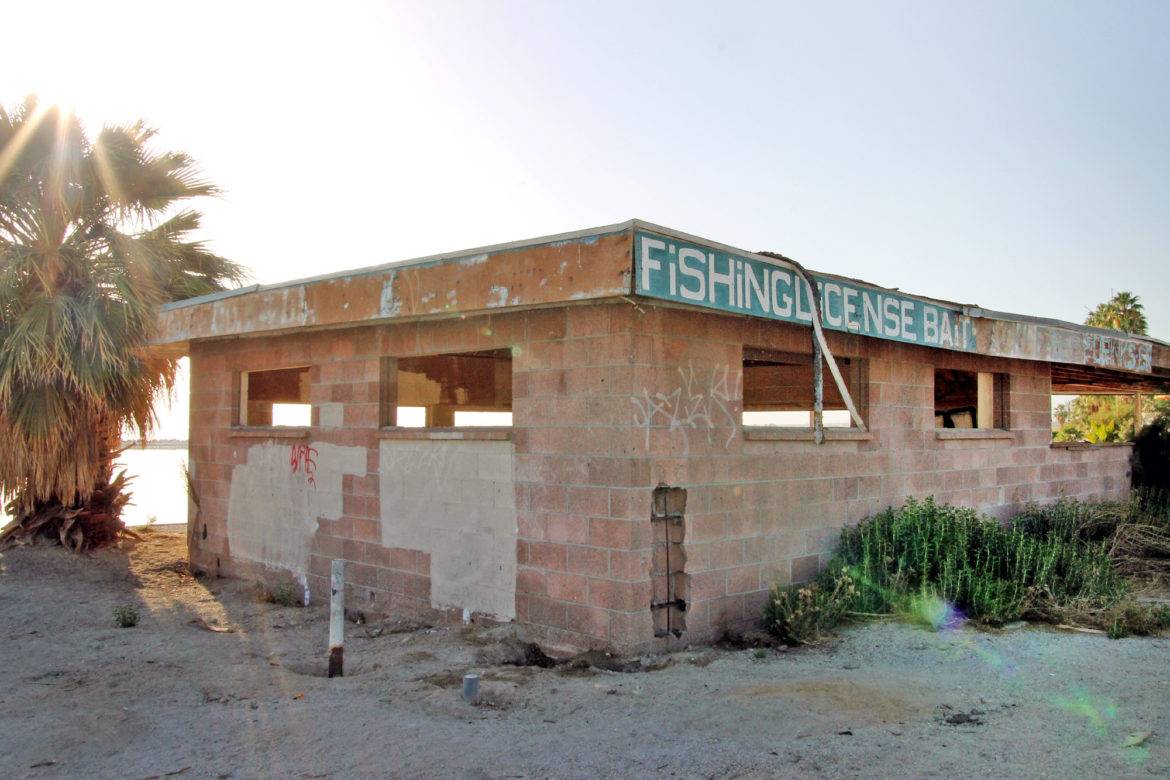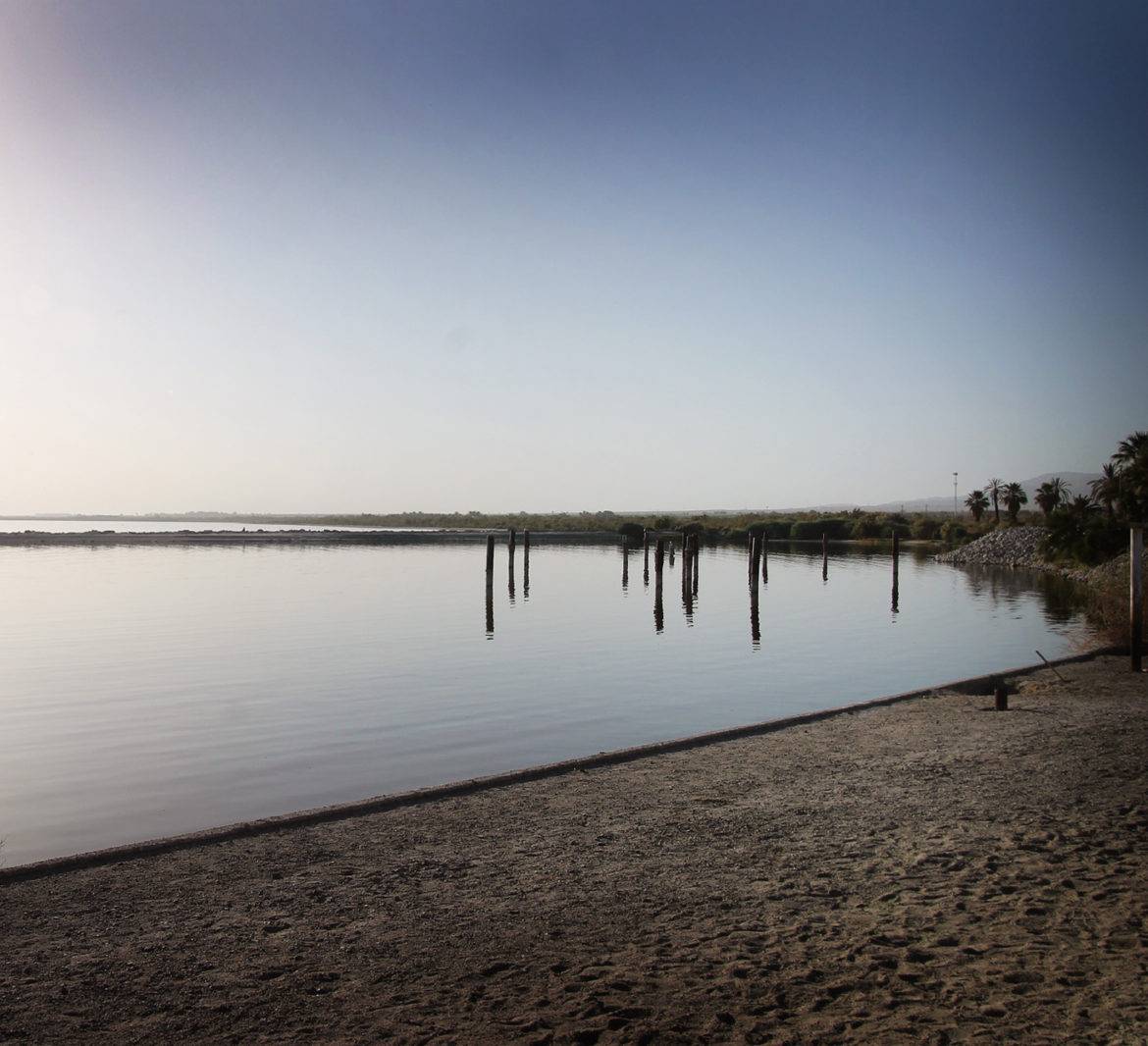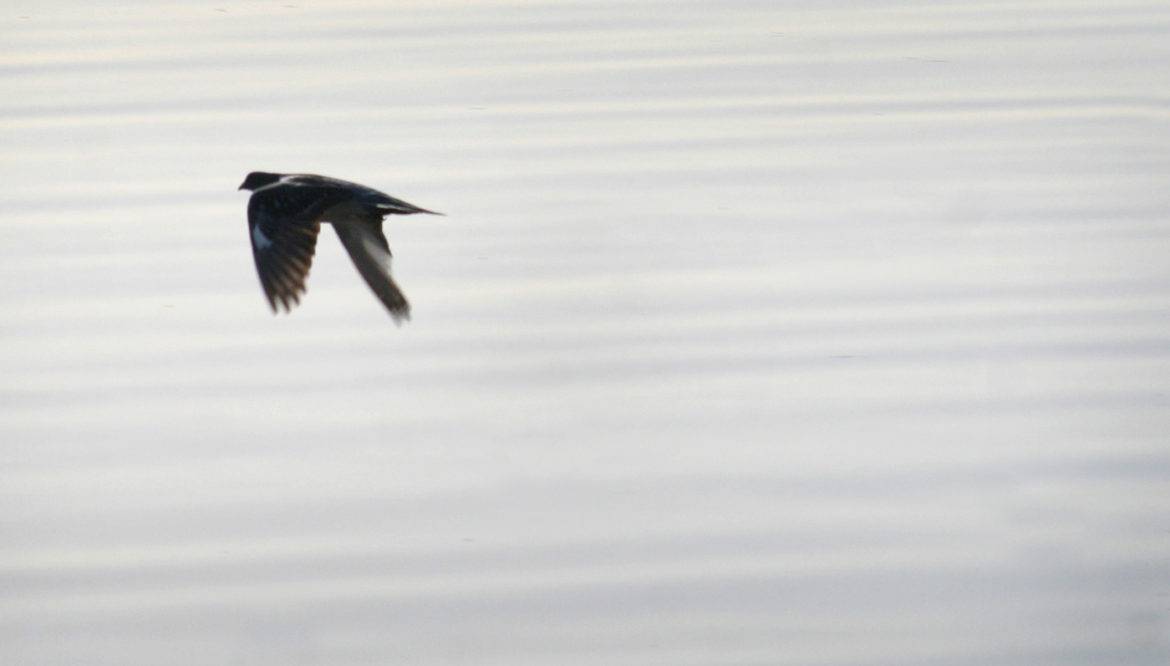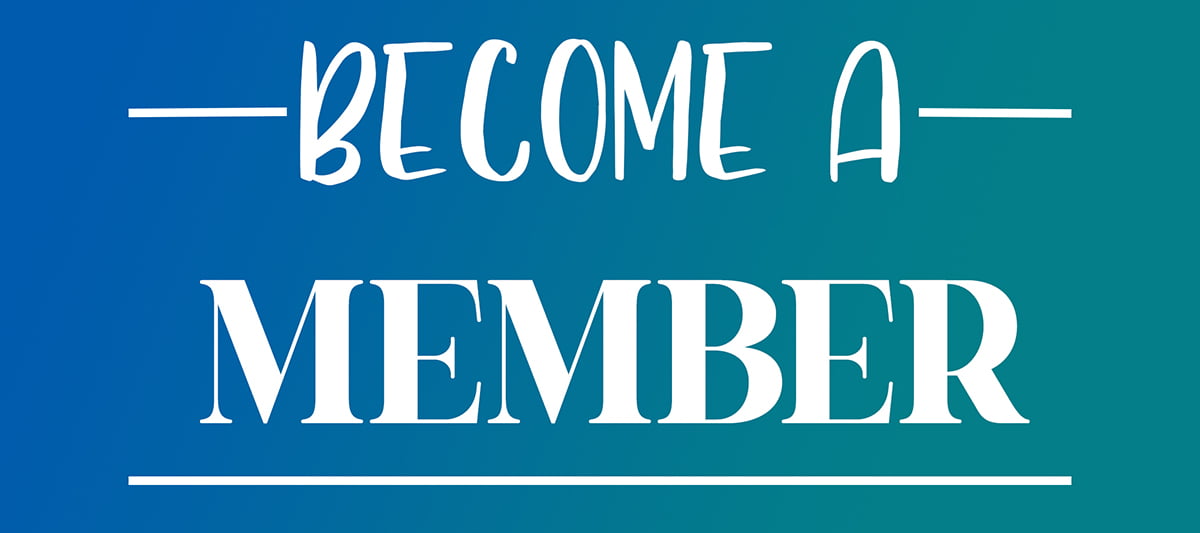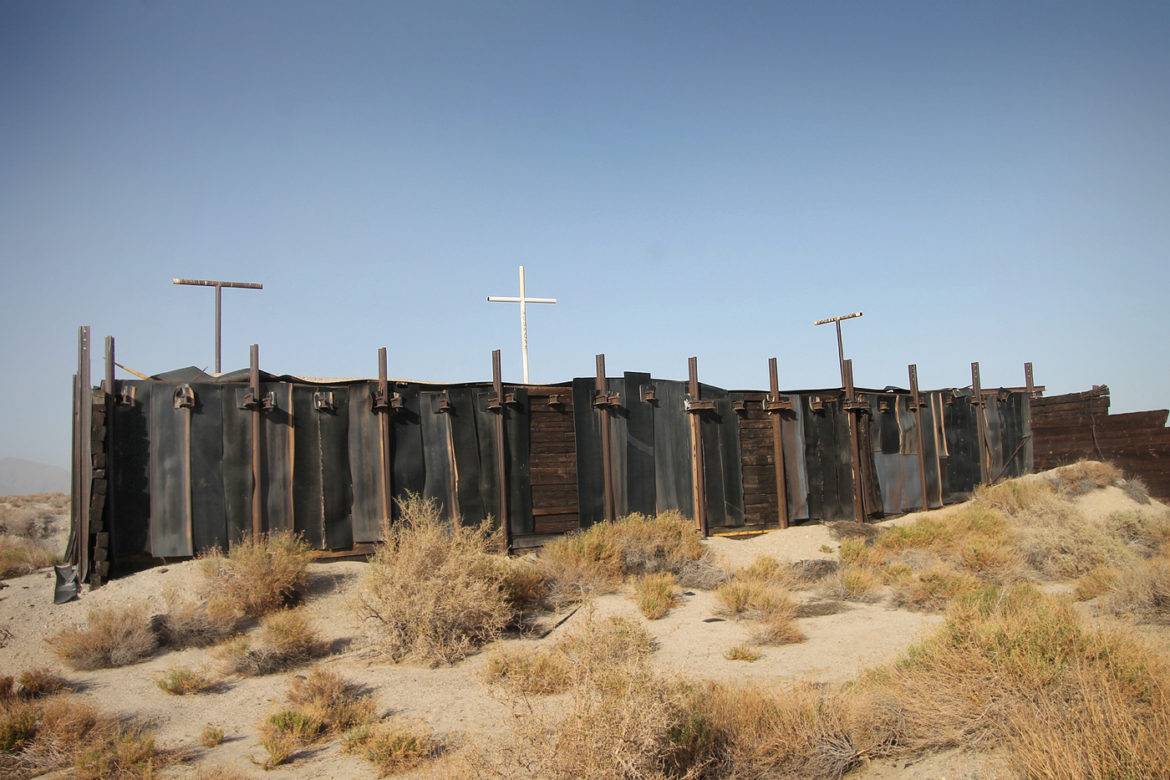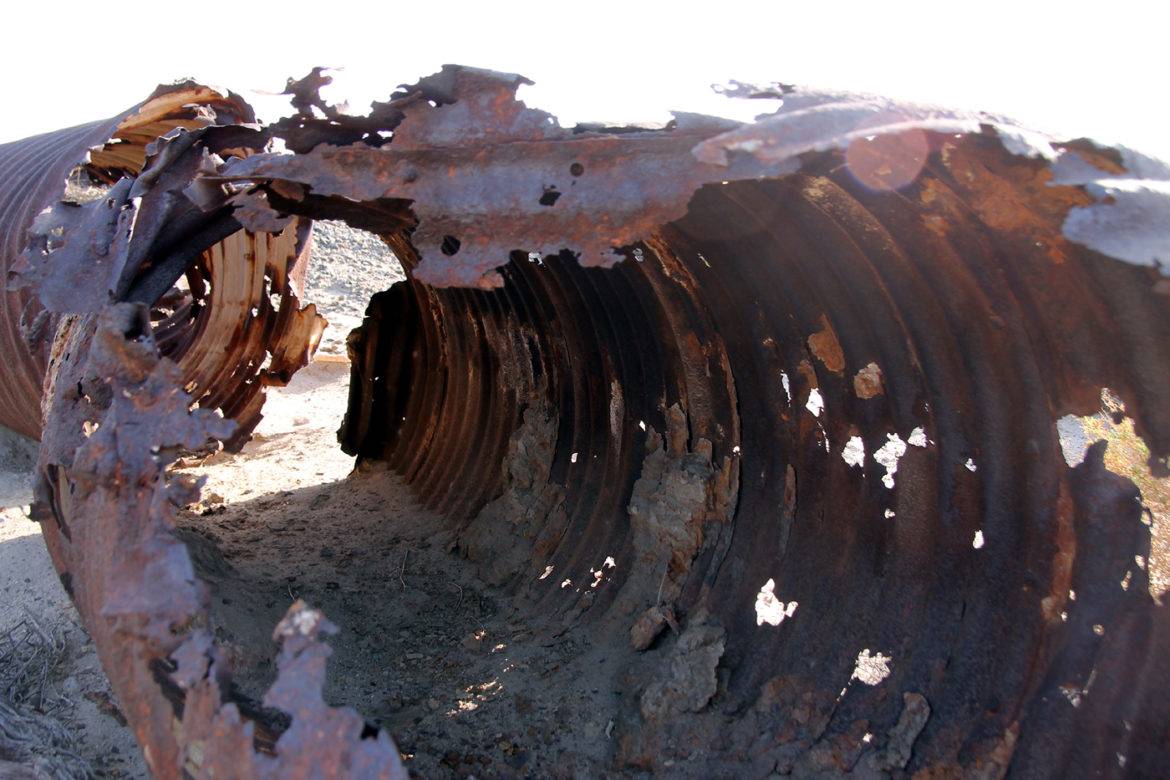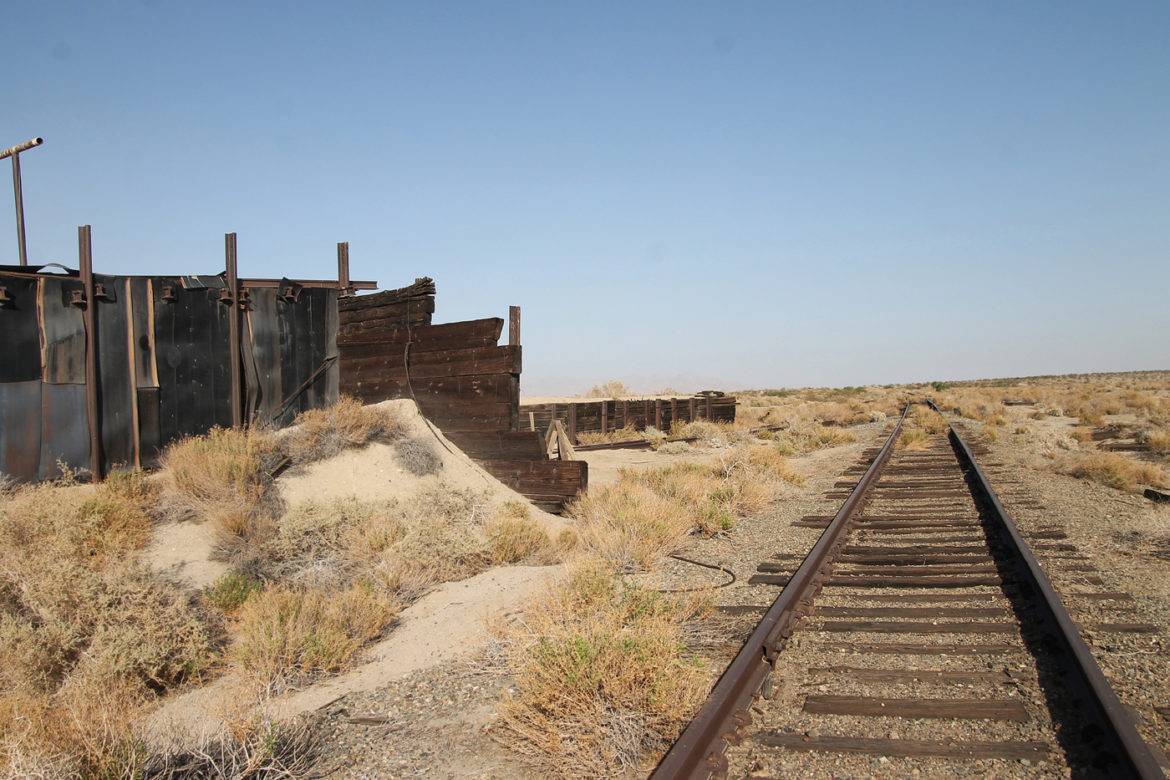 Check out our other site too!