Hello everyone! This is a friendly reminder that any of these fun places we may visit, we are a guest at. Please treat both businesses and trails with the utmost respect. We here at Hidden California follow the 'Leave no Trace' mantra, meaning whatever you bring with you comes back with you. If you see trash on a trail, please do your part to help remove it. Remember, we are not picking up trash from another person but instead cleaning up for Mother Nature. Happy adventures!
Note: After reading many comments from people who have visited this destination over the decades, we have learned that graffiti is a growing problem since social media.  For that reason, we will be including this spot in our members section to help reduce foot traffic and do our part to prevent further defacing.
This is a very unique hike that requires creek crossing (probably best to not try it right after a good rain) and hiking along a watershed. You will have to keep your eyes peeled for a tiny opening in the mountainside for the trailhead that leads you to a 100 ft. waterfall hidden inside a canyon. It was definitely an adventure!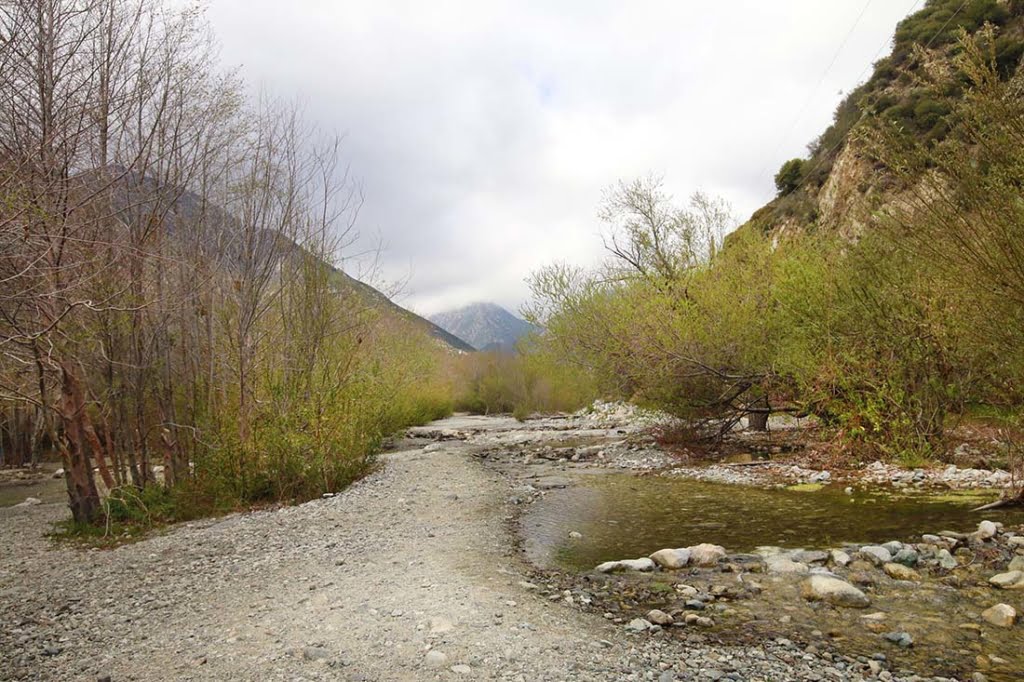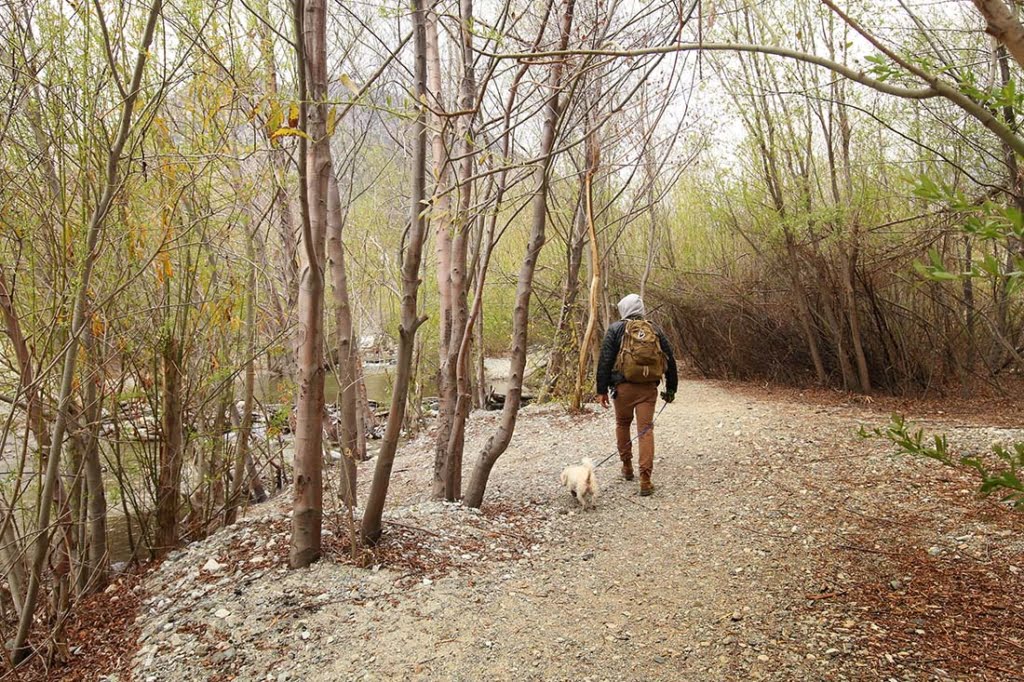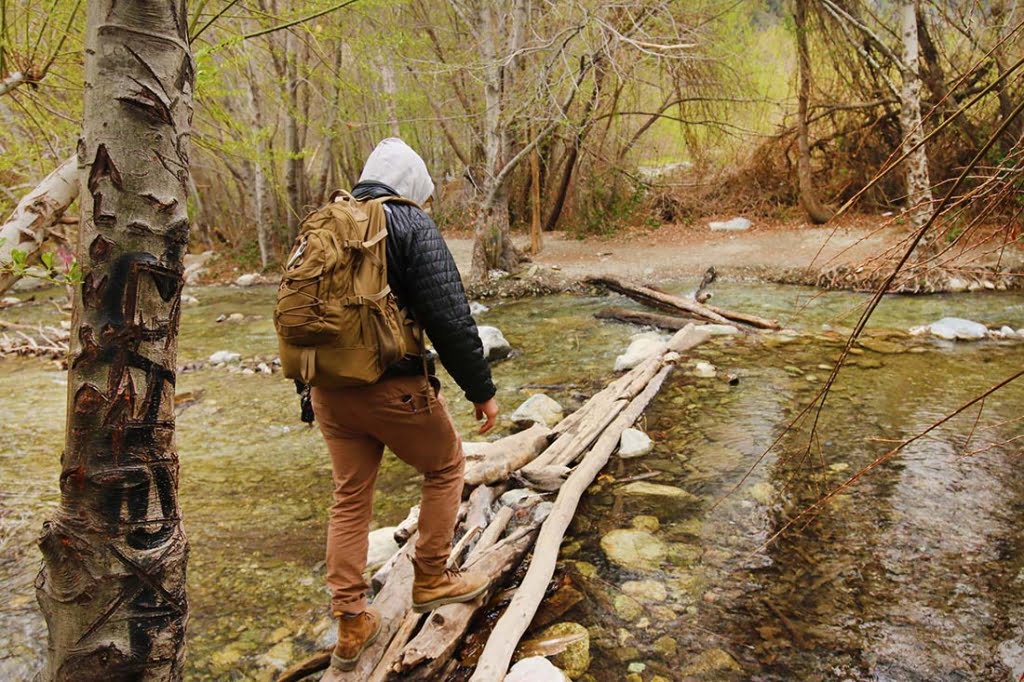 We had to cross the creek with our lil pup.  She is such a champ!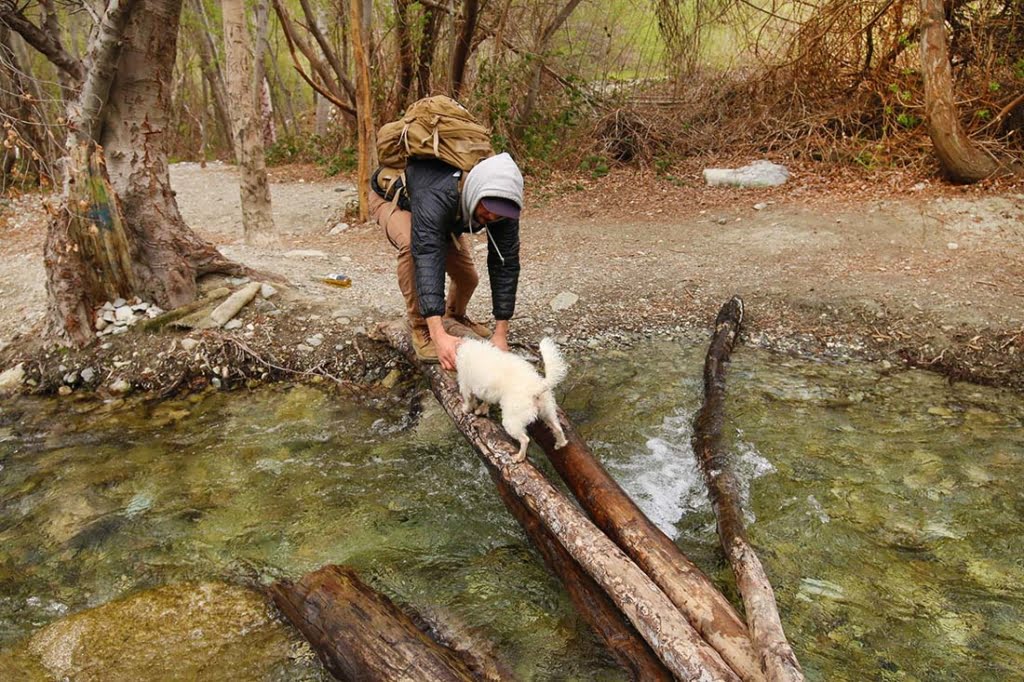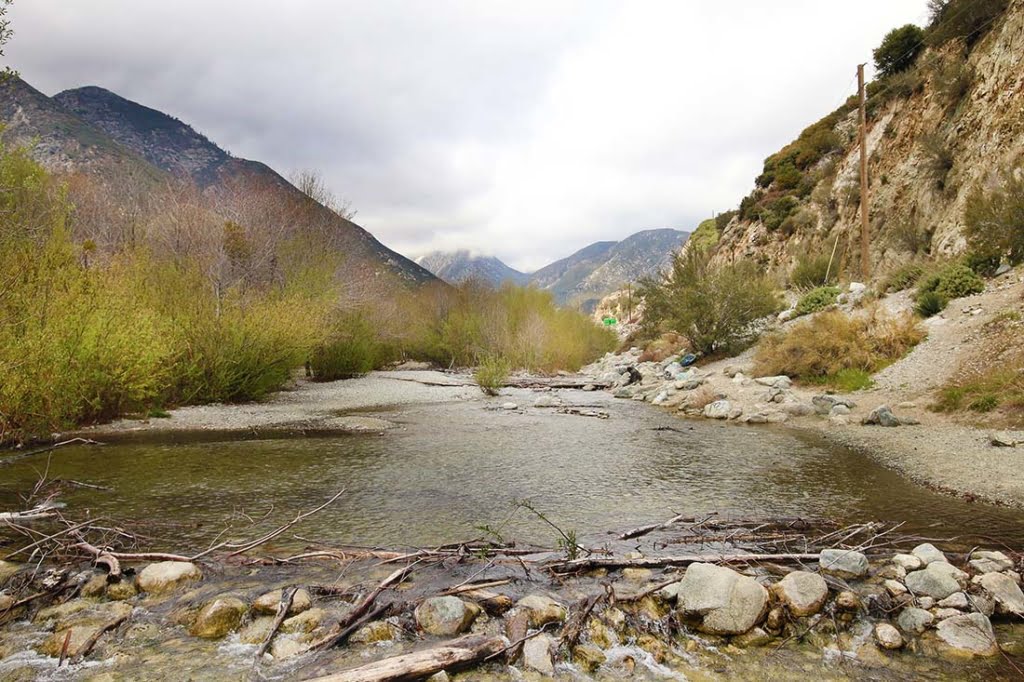 We came upon some ruins along the way.  I wonder what this was?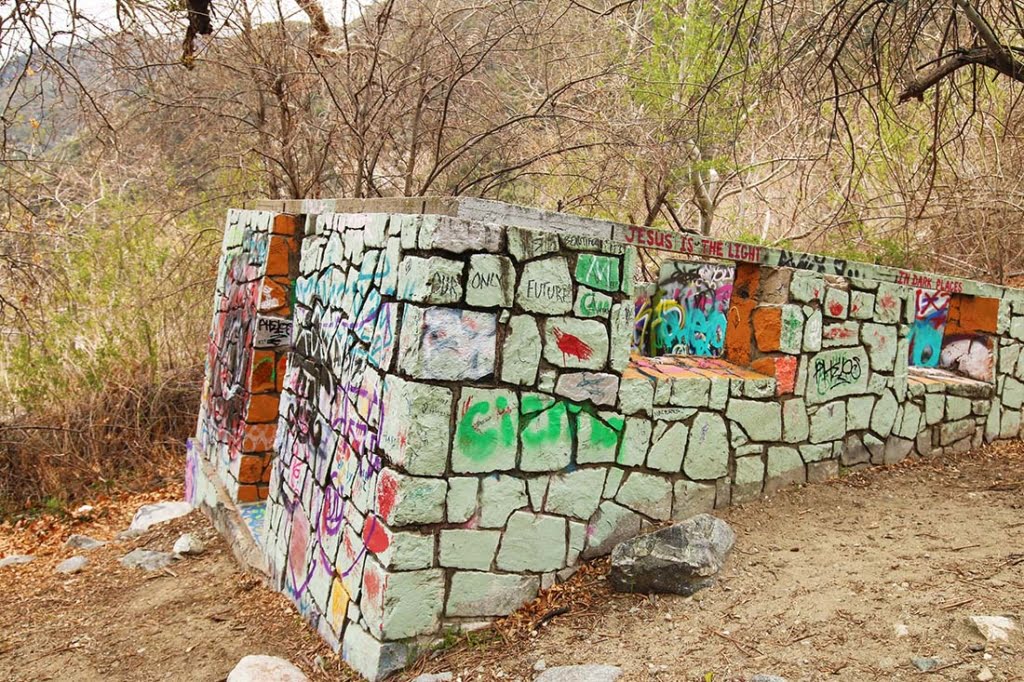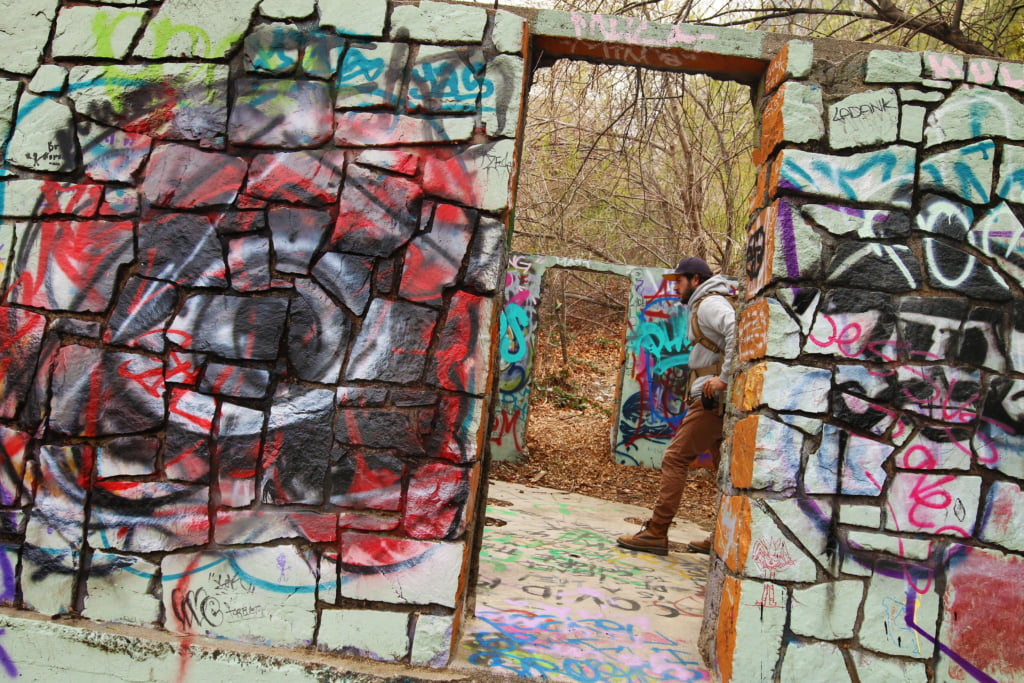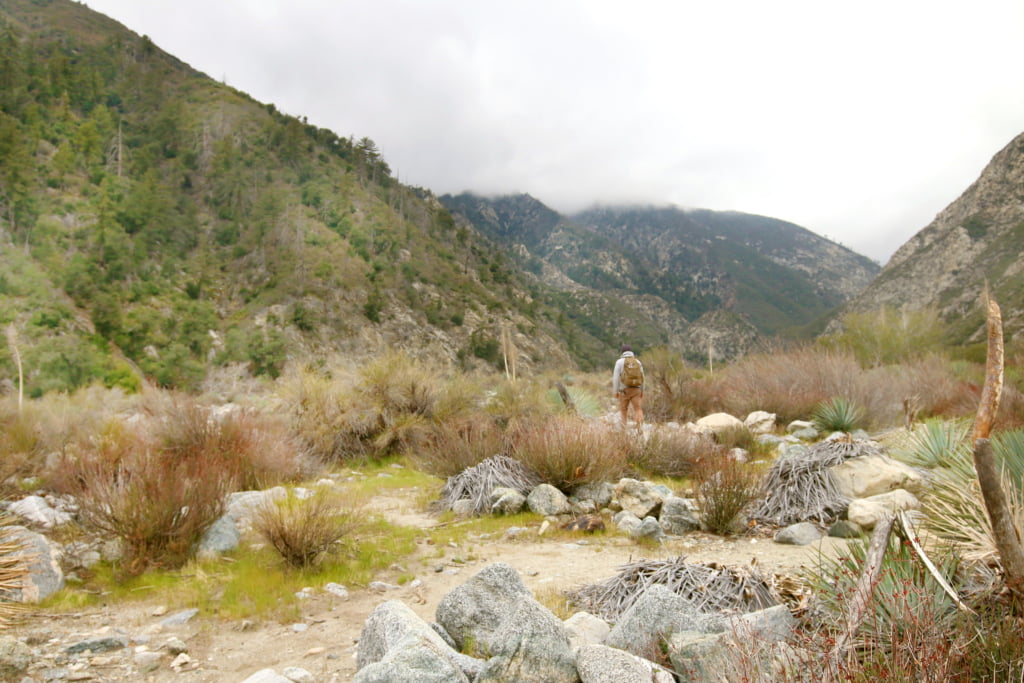 Through the watershed we go!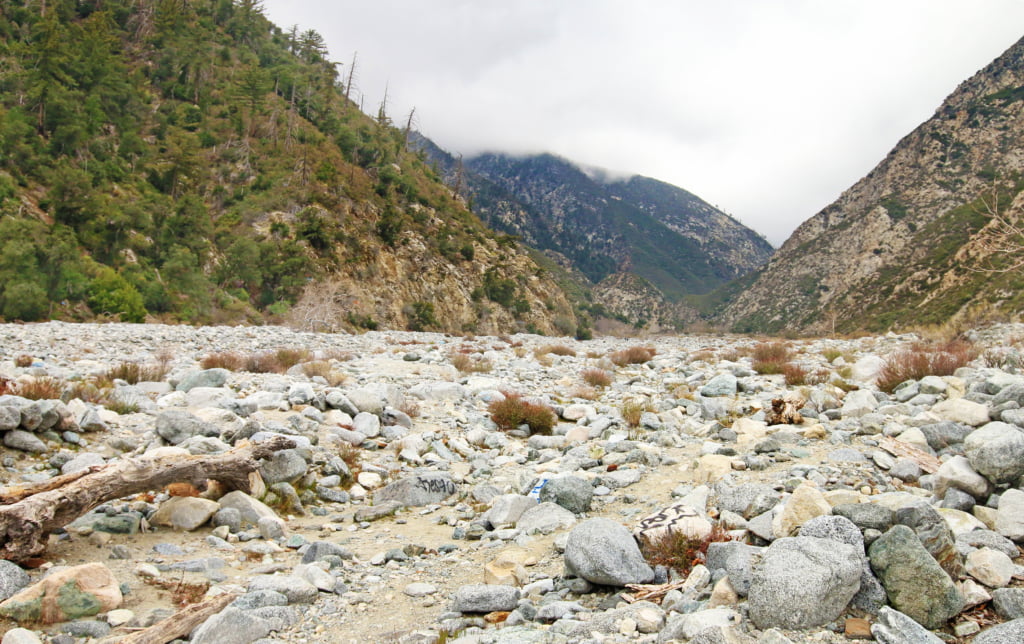 After traversing through the side trail, we finally made it to the waterfall!  So beautiful!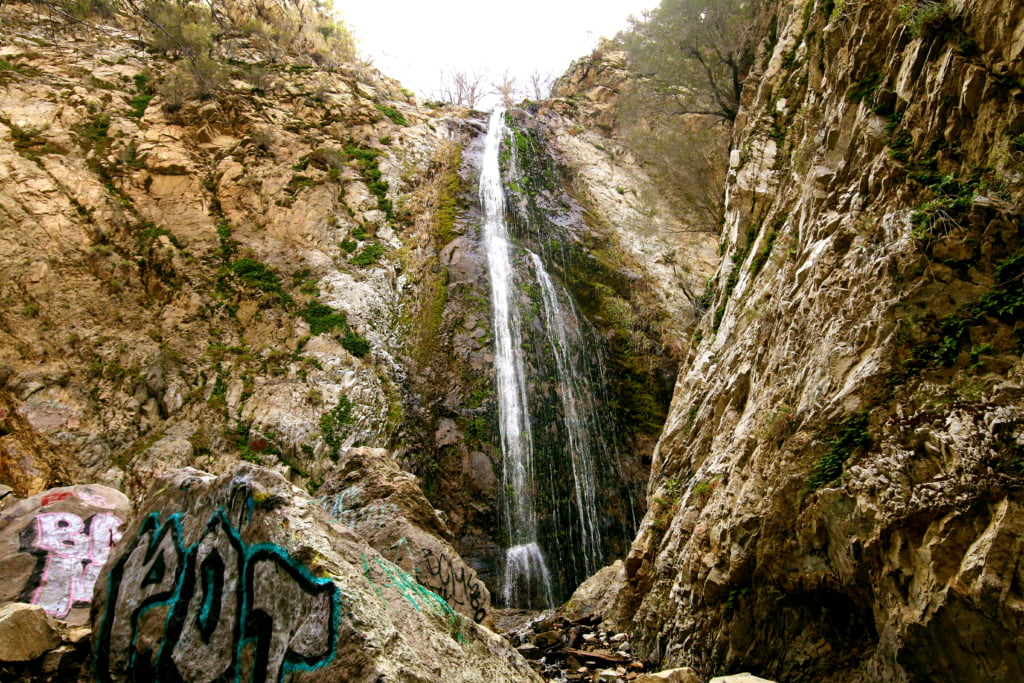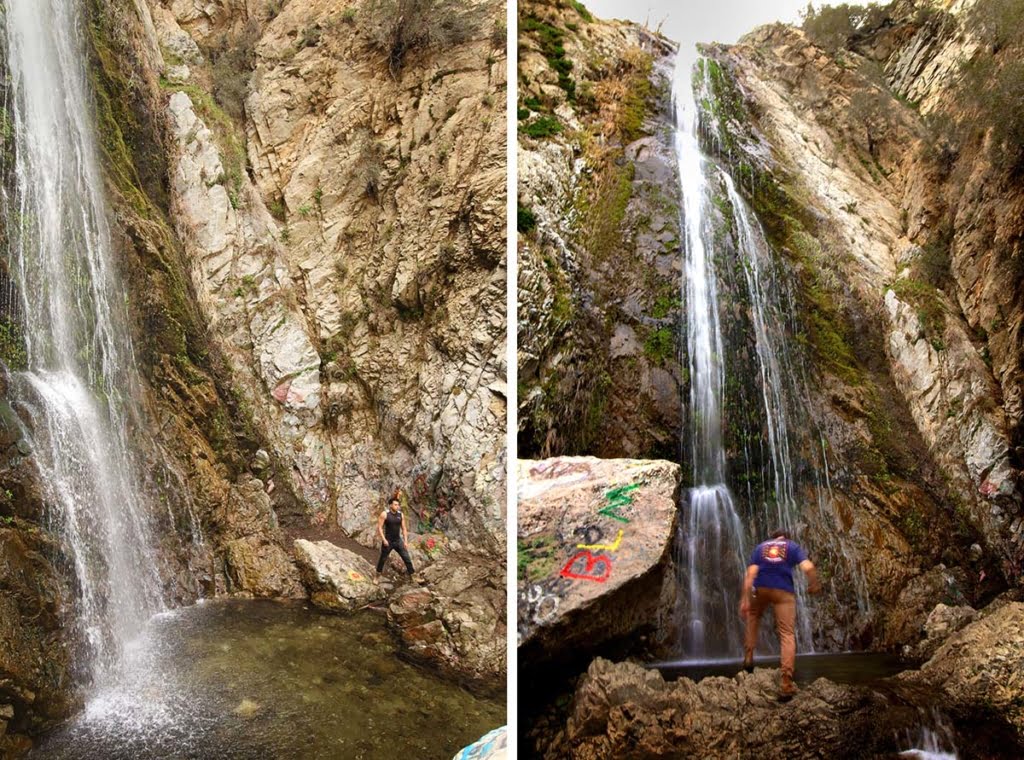 Back across the creek we must go!  This turned out to be quite the unexpected adventure!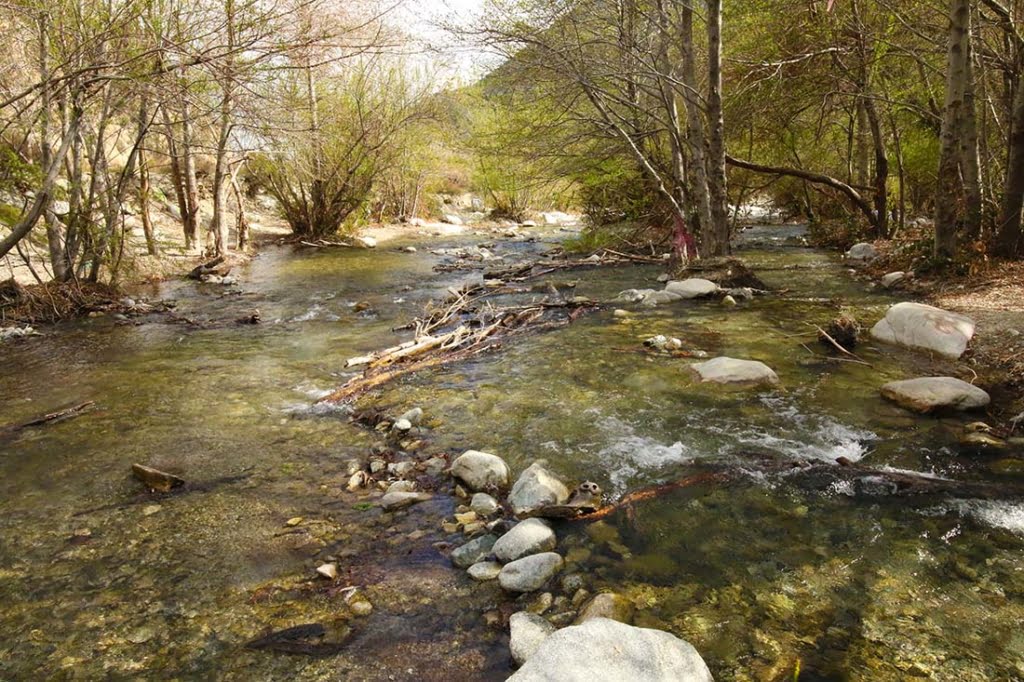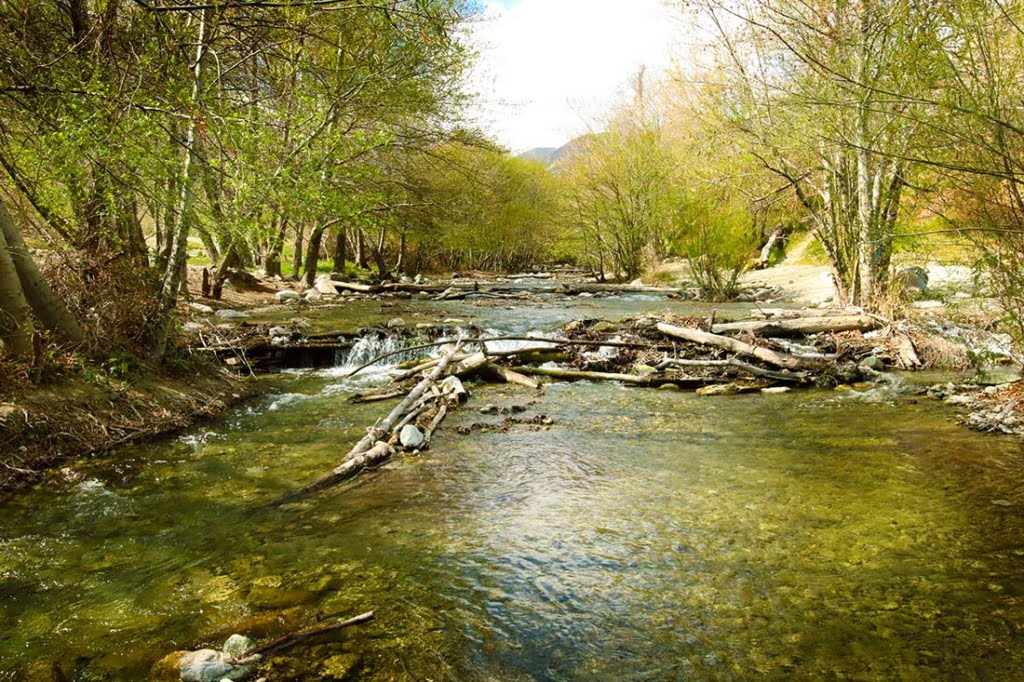 We were tipped off to a shallow watering hole the locals like to lounge in when the weather is hot nearby.  This will also be included in the members section: