Hello everyone! This is a friendly reminder that any of these fun places we may visit, we are a guest at. Please treat both businesses and trails with the utmost respect. We here at Hidden California follow the 'Leave no Trace' mantra, meaning whatever you bring with you comes back with you. If you see trash on a trail, please do your part to help remove it. Remember, we are not picking up trash from another person but instead cleaning up for Mother Nature. Happy adventures!

9 Beautiful Swimming Holes in California
By Alison Hoover
California is filled with rejuvenating swimming spots of all varieties – almost all of which are accompanied by stunning views, beautiful wildlife, and lots of potential adventure. Grab a fluffy towel and read on for a list of 9 beautiful swimming holes where you can really appreciate all that California has to offer.
1. Convict Lake
With a unique and storied history, Convict Lake is a great spot for swimming, fishing, and lovely sunsets. This 170-acre lake reaches depths of 100 feet, making it a haven for a variety of fish and other wildlife.
Locally known as Lake Wit-sa-nap, the water is crystal clear and vibrant blue. The recreation area also includes a 2.5-mile trail perfect for kids and pets. The Convict Canyon area boasts campgrounds, restaurants, and many beautiful sights, making it a great place for a weekend trip.

Lake 1
This one is so much more than your average swimming hole! This lake consists of 45 miles of shoreline and welcomes a variety of watersports. Fishing and swimming are just the beginning – birdwatchers also love this area.
What really draws people in are the unique columns resulting from a volcanic eruption about 750,000 years ago. Depending on the water levels, the type of car you have, and how far you're able to hike, you can actually get up to the columns and walk around them. Whether or not you're a geology geek, this swimming hole will pique your interest at least for the afternoon.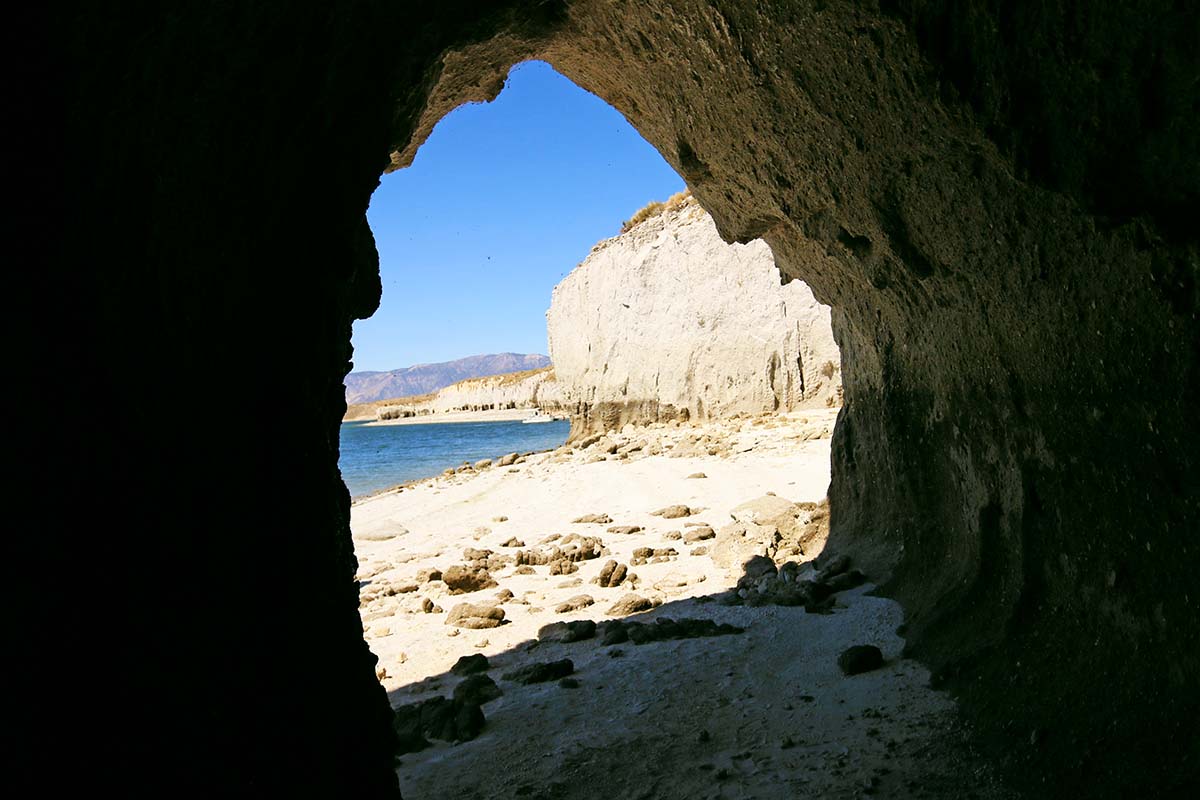 3. Garden of Eden
Pristine trails, towering redwoods, and multiple watering holes make up this wonderful Garden of Eden. Tucked away in Santa Cruz, there are many trails and ways to explore along this part of the San Lorenzo River. Before you go, pack some snacks and have space to carry your garbage out.
Part of what makes this area so special is that it is seemingly untouched by humans, but that also means there are no restrooms or trash cans, and fires are prohibited. However, with so many places to swim or sunbathe, you won't miss any of it. In fact, you'll probably find it's exactly what makes this spot so enchanting.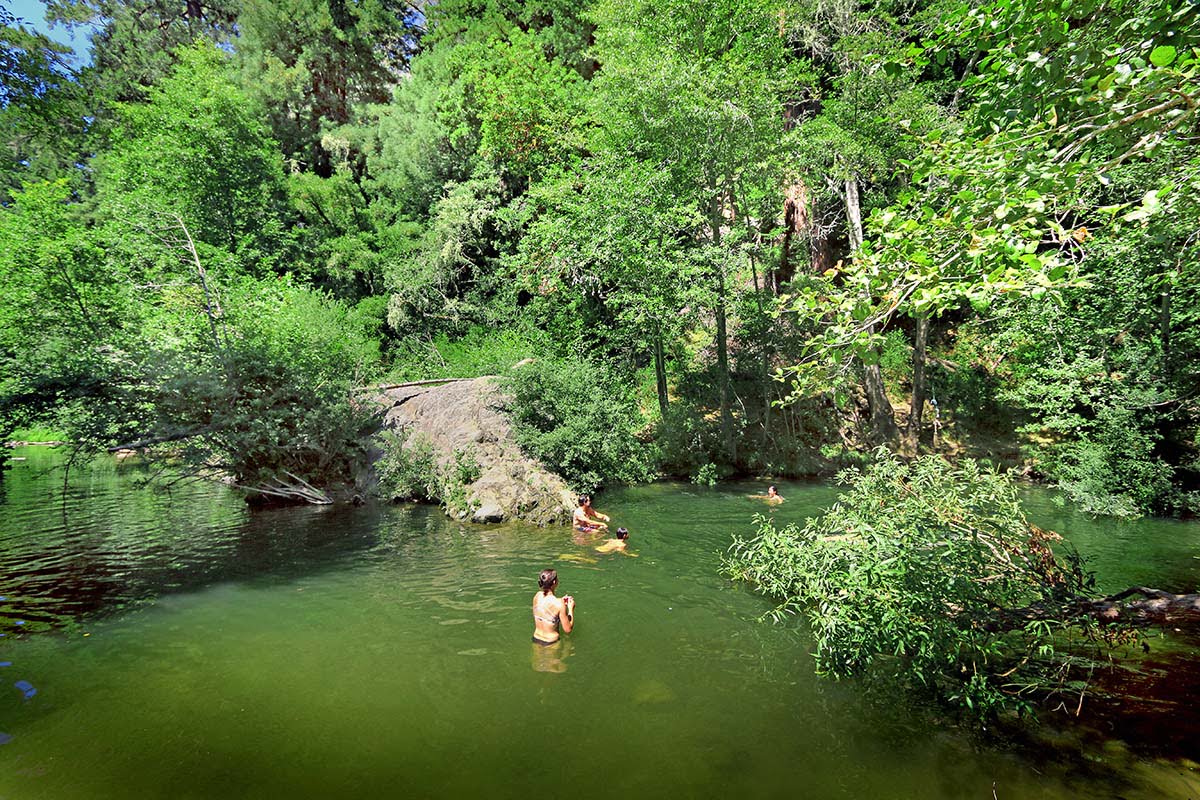 4. Gaviota Hot Springs
Located off an easily accessible trail, Gaviota Hot Springs is well worth the parking fee. Especially since it's only $2! Gaviota consists of two naturally formed pools filled with spring-fed water. The water isn't hot, but it's definitely a different experience than diving into your average swimming hole. The temperatures can get pretty high in Goleta, which is west of Santa Barbara, so head out in the cooler months so you can really enjoy the naturally heated water.

5. Isabella Lake
Isabella Lake is the result of damming the Kern River, which occurred in the 1940s and '50s. Today, the reservoir covers some 11,000 acres and provides ample recreational opportunities. You can partake in everything from windsurfing to white water rafting.
With so many things to do, you might want to stay a while. The region has many campgrounds, including several that are free and right on the shore. In addition to fishing and swimming, carve out some time to appreciate the local history.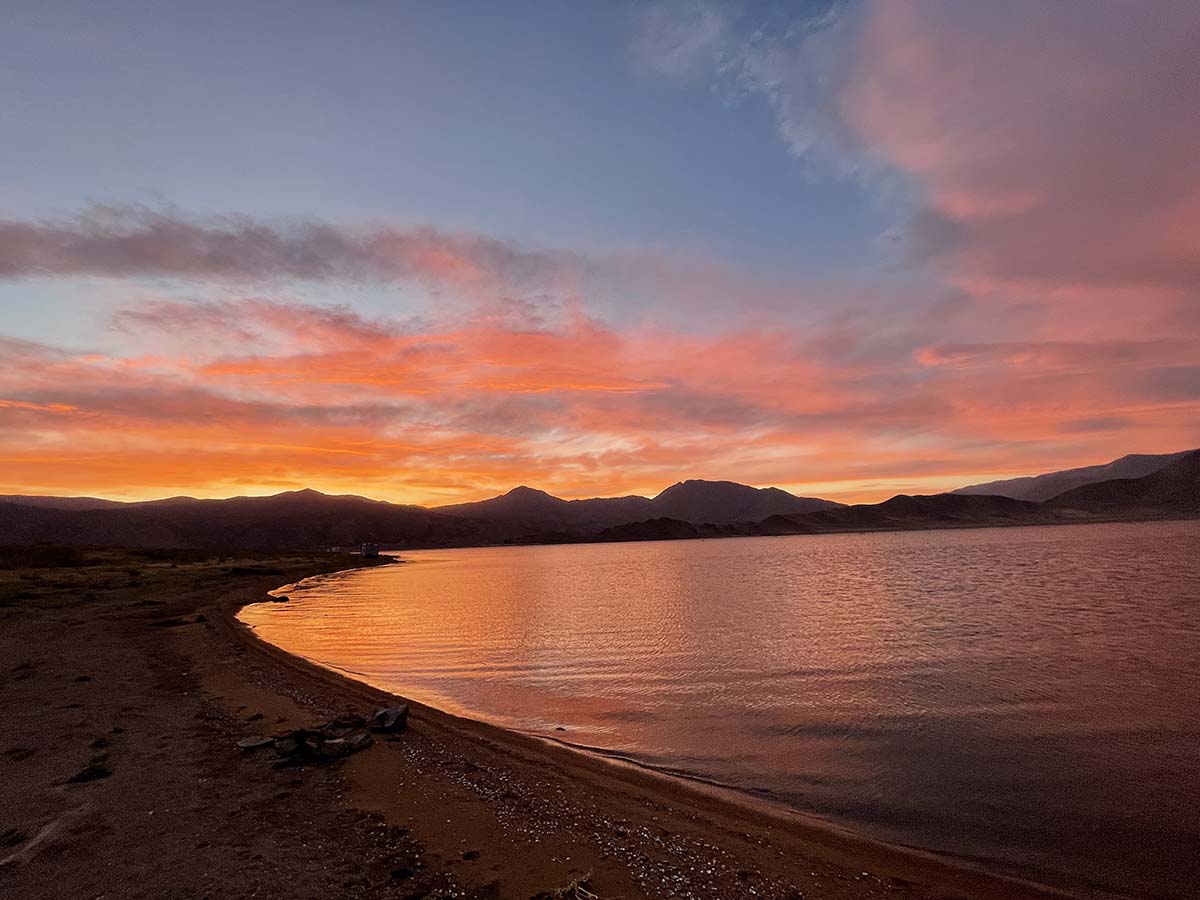 6. Blue Lake
There are no words to describe the unmatched beauty of Blue Lake, which is located in Inyo County. Hiking from Lake Sabrina to Blue Lake will offer stunning encounters throughout Inyo National Forest. The hike is a bit rugged and the weather can be quite hot depending on the season. However, your efforts will be well rewarded when you finally jump into Blue Lake.
The Sabrina Basin, where you'll find Blue Lake, is flanked by soaring granite peaks left behind by glacial formations. Such natural beauty means the day's hike is well worth the effort.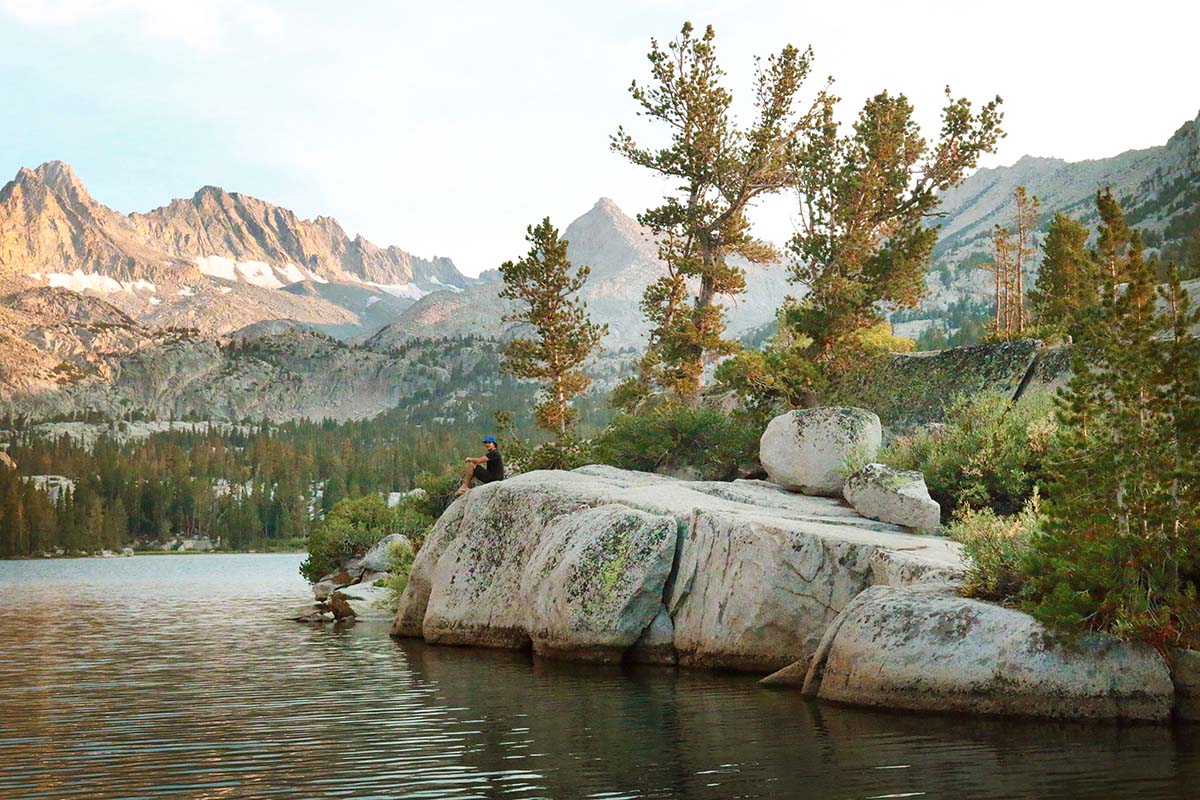 7. Little Lakes Valley
Also part of Inyo National Forest, Little Lakes Valley is a gem suited for kids, pets, and adults. Little Lakes Valley Trail will take you along a 3.5-mile trek that winds around 6 beautiful swimming holes.
This isn't the only trail in the area, but it's certainly one of the best. You will encounter a variety of natural wonders as you walk, including mountain vistas, fast-running rivers, and myriad wildflowers. Your biggest challenge on this adventure will be deciding which little lake you like best.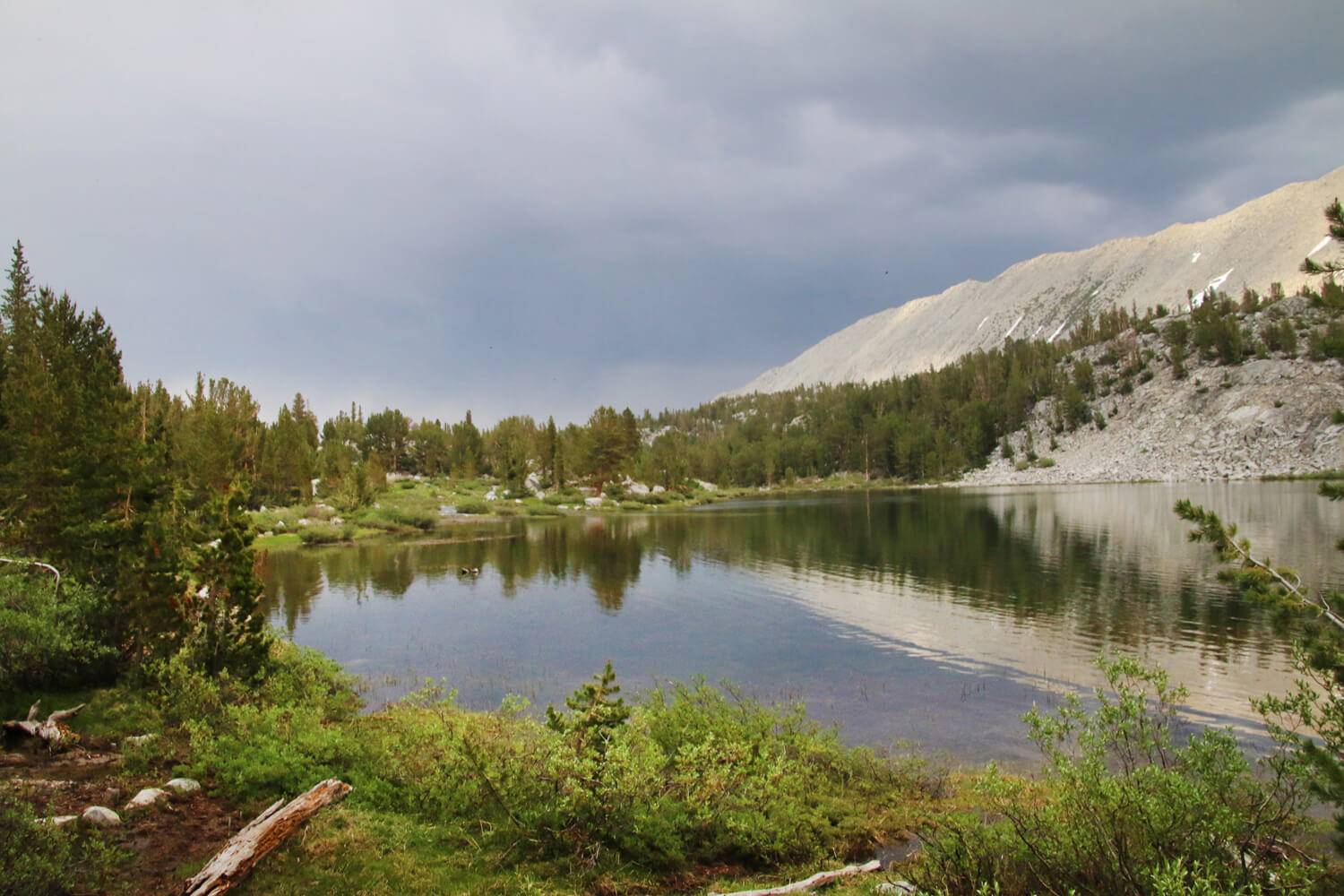 8. Willet & Sespe Hot Springs
Offering both swimming holes and hot springs, this part of the Sespe Wilderness has something for just about everyone. Los Padres National Forest, just north of Ojai, covers 1.75 million acres and offers over 1,200 miles of trails.
Most people seeking the relaxation of these hot springs start their journey at Piedra Blanca trailhead, traversing about 9.5 miles to their destination. While this may seem long, it's a pretty easy hike popular with people of varying abilities. As you find your way to the hot springs, you'll be treated to several lovely swimming holes, giving you a chance to rest and take in the beauty before heading onwards.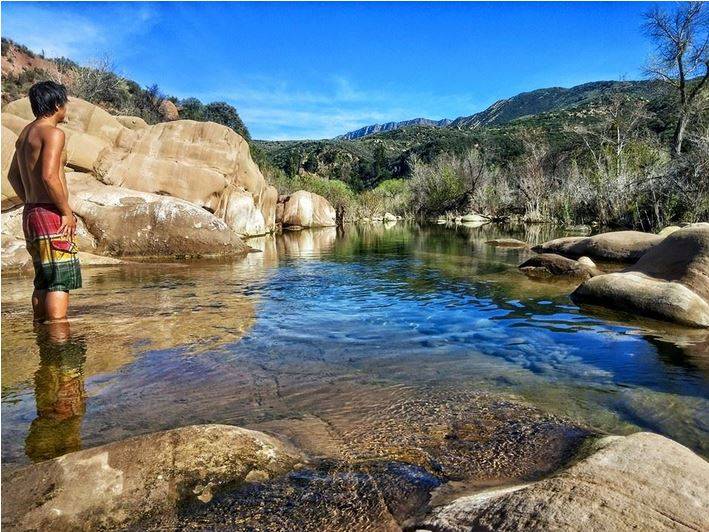 9. Your own backyard!
We've covered a long (though not exhaustive list) of swimming holes to explore. But the right spot for you may just be your own backyard. A pool of any type and size can be the ideal getaway without even getting away!
The best part of a backyard getaway is that you don't have to pack the cooler or lug around six different types of sunscreen and bug spray. Bathrooms are also pretty convenient! Put your toes in the water and sit back and enjoy California's beauty right where you are.
Get in the Swimming Hole of Things
The notion of a swimming hole conjures up memories of carefree days, warm sunshine, and cool lemonade. There's something about hot days and cool water that washes away the stress and chaos of our busy lives, if only for the afternoon.
We've noted eight of our favorite California swimming holes, but there are so many more to discover, too. With over 3,000 natural lakes in the state, we're still exploring and looking for our newest favorite. You too should get out there and see what you can find (just remember to be a good steward of our state's incredible bounty).