Hello everyone! This is a friendly reminder that any of these fun places we may visit, we are a guest at. Please treat both businesses and trails with the utmost respect. We here at Hidden California follow the 'Leave no Trace' mantra, meaning whatever you bring with you comes back with you. If you see trash on a trail, please do your part to help remove it. Remember, we are not picking up trash from another person but instead cleaning up for Mother Nature. Happy adventures!
Orange County is one of Southern California's more neatly manicured counties. It is lined with beautiful beaches and many notable gardens. This page will be on-going as we visit more and more hidden gems in Orange County, as there are many! For those that are interested in learning more about all the unique spots to hit up while in this area check out our list of the Top Hidden Gems in Orange County!
1. Laguna Beach Pirate Tower
Standing 60 ft. high, the Pirate Tower looks like something straight from a fairy tale or a thrilling adventure movie.  This mini castle was built for William E. Brown, a state senator who most notably represented California's 37th district.
The spiraling staircase tower served as a popular extension to his elaborate cliff-side home.  The home was a summer/holiday home for Brown and his family.

2.   Newport Beach Pirate House
It appears that Orange County has a bit of a coastal pirate theme based around it! First there was the Pirate Tower located in Victoria Beach, which consists of a Rapunzel-esque tower looming over the sea.  Now there is an actual pirate-themed residency that looks like it was created by one of Disney's Imagineers!
I am yet to find much information on the owner himself and the inspiration behind this theme, but just looking at his home brings plenty of thoughts to the table.  I did learn that his name is Van and he is extremely kind and interesting.  I definitely want to meet him one day and hopefully grab a photo of him in front of his house!
3. Mission San Juan Capistrano
Mission San Juan Capistrano was founded in 1786 and is the 7th of 21 missions in California. The purpose of the mission was to expand the colonizing boundaries of Spain and to spread Christianity to the Indigenous Peoples.  The missions were at the forefront of assimilation and forcing the Indigenous Peoples into Catholicism.  The objection was to transform them into self-sustaining Spanish subjects of the colonial order.
Today, it is a monument to California's multi-cultural history, embracing its Indigenous, Spanish, Mexican and European heritage. The architecture is quite stunning to see in person and reminded me more of Europe than something we would see here on the west coast. If you visit make sure to come here with the utmost respect.  Although beautiful to look at, these missions come attached with a lot of pain.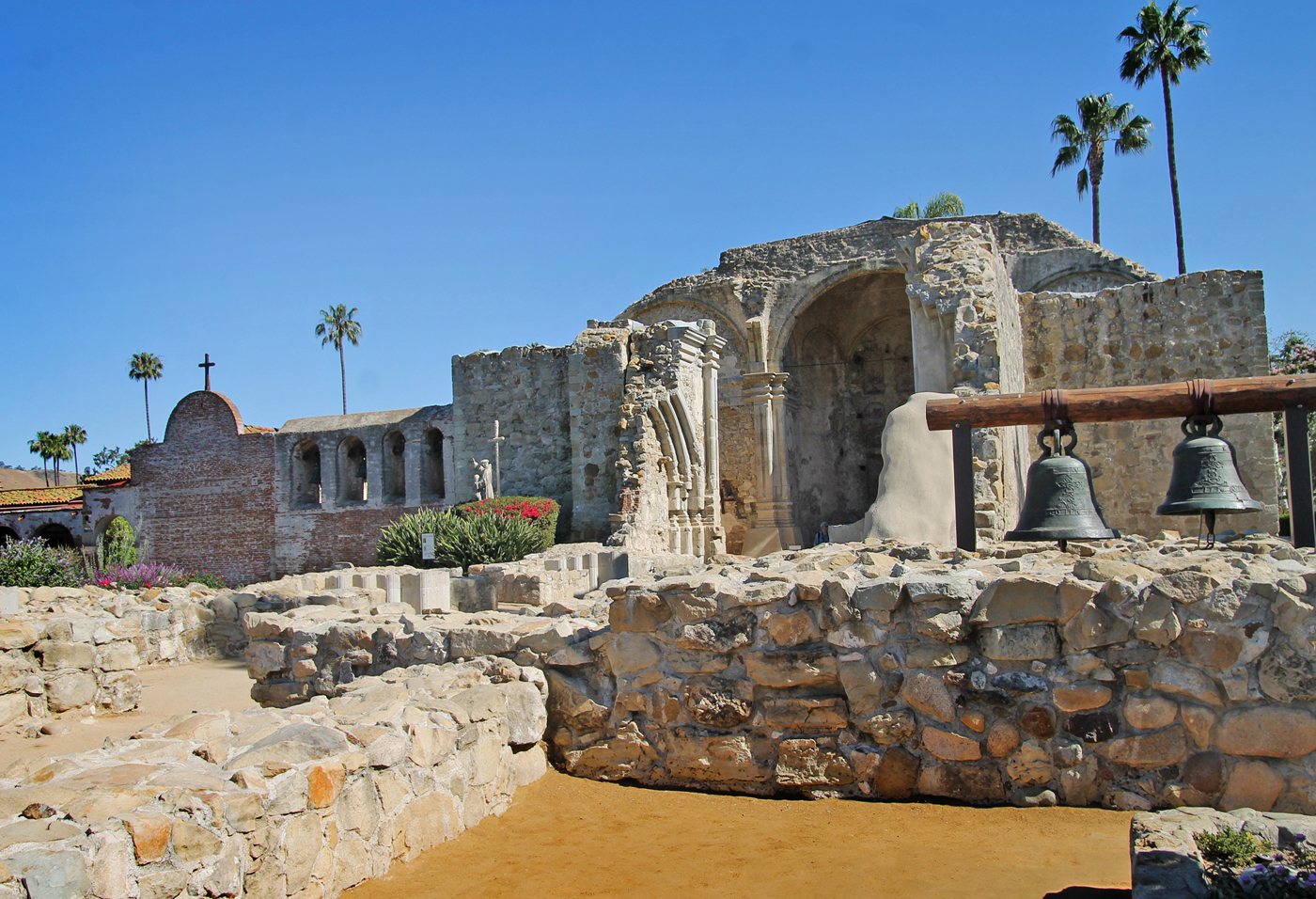 4. Great Park Farm + Food Lab
The Farm + Food Lab is located within the gigantic Great Park, located in Irvine. This park in itself is like a huge maze with plenty of interesting pockets to stumble upon, such as this lovely garden!
The Food Lab is considered an interactive, outdoor classroom that teaches the public about gardening and sustainability.  Beyond classes, the public is welcome to visit during open hours to walk around the farm.  There is plenty to see!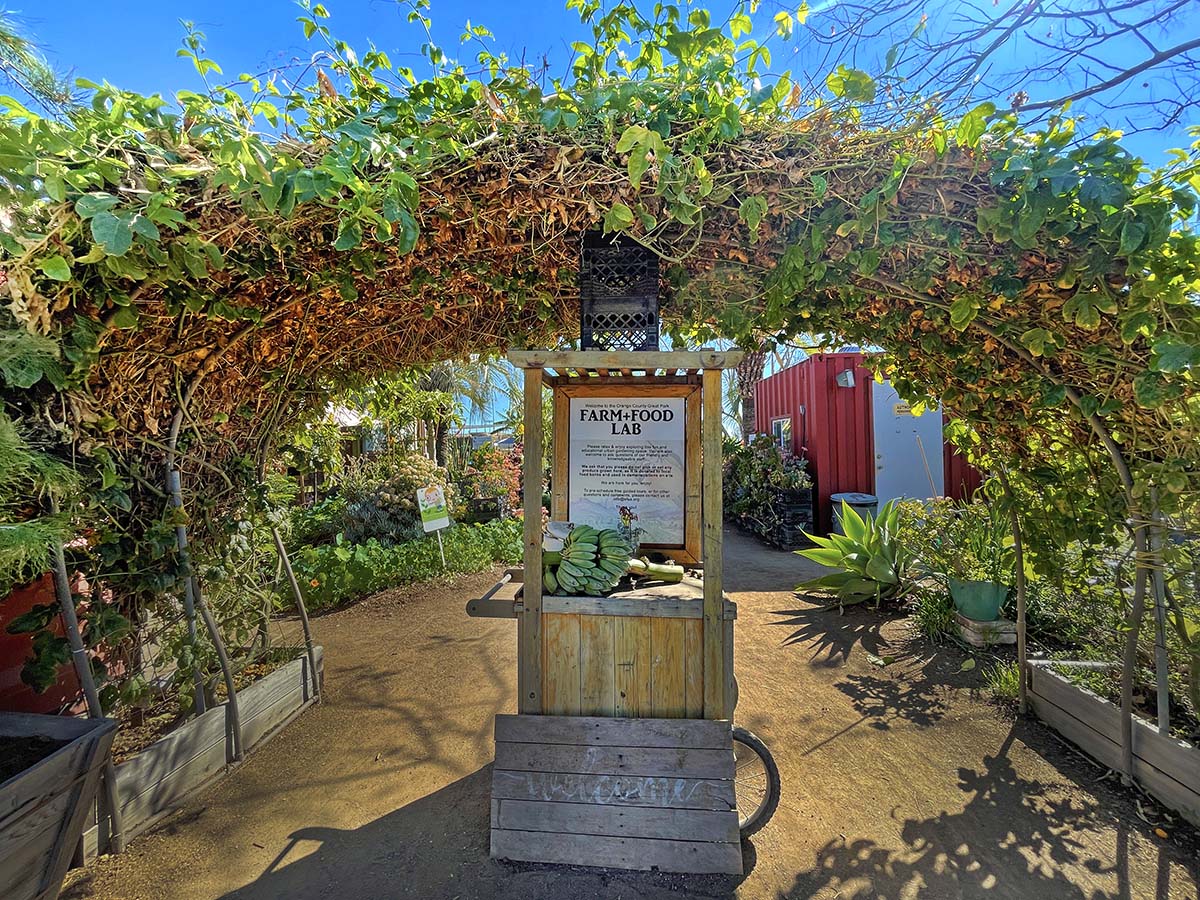 5. Niguel Botanical Preserve
Niguel Botanical Preserve is a total gem, not only because it's free, but because it is so spacious!  We spent at least a solid hour here combing through the different areas. There are labyrinths, rose gardens, native and succulent sections, butterfly gardens and so much more!  Obviously these types of places are best visited in the spring when most plants are in bloom, but I imagine it's a special place to visit all year long.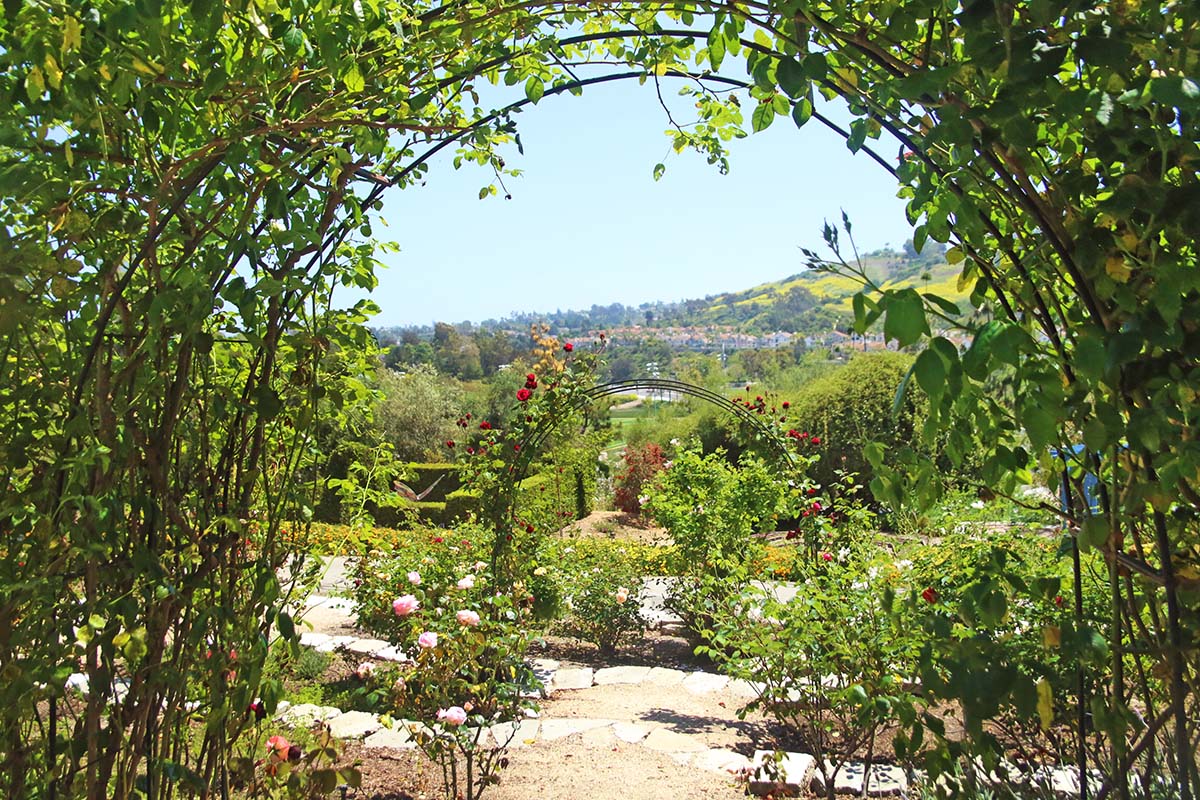 6. Noguchi Gardens
Noguchi Gardens is a tranquil oasis set amongst the hustle and bustle of the city life. It is easy to walk right by it without realizing that behind the scores of buildings sits a tiny world of it's own.
There are 6 pieces representing various elements in California: "Forest Walk," "Land Use," "Desert Land," "Water Source," "Water Use" and "Energy Fountain". Then there is a surprise piece called "The Spirit of the Lima Bean", which is an homages to the Lima Bean fields that once sat here.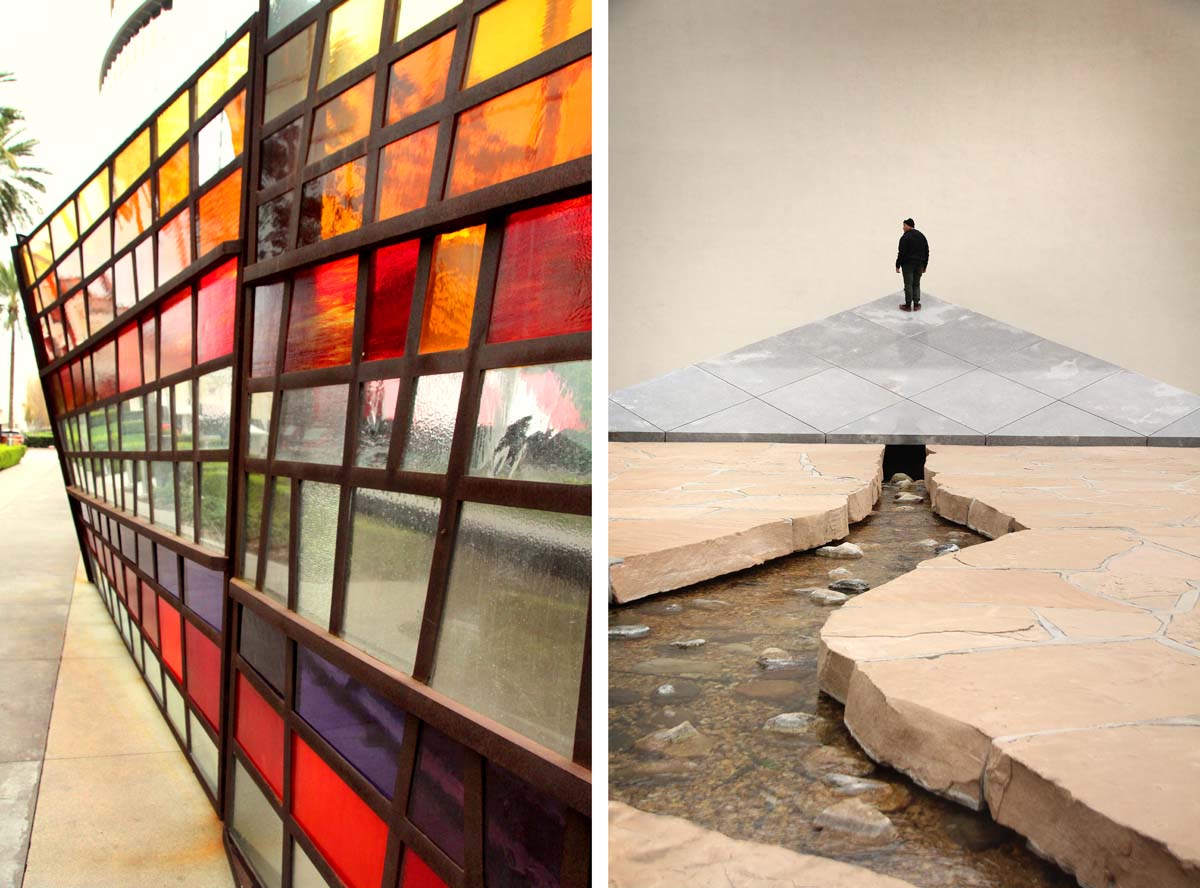 7. Old World Village
In 1978, the Old World Village was officially open to the public.  Very quickly it became known for its Oktoberfest.   They also  have the Old World German Restaurant & Bakery which is open all rear round.  Here you can purchase freshly baked rolls, bread and European pastries. On the menu you'll find German Specialties such as sauerkraut, bratwurst, sauerbraten, potato pancakes, rouladen, red cabbage and the real Wiener Schnitzel. And of course, apple strudel.
Other shops in the village range from health food and mystical shop, collectibles, clothing and more! Every second Sunday in July is German Heritage Day, with a brass band, folk dancers and free food for the first 500 guests. In the middle of August is their Plum Fest. Enjoy music, and delicious fresh baked goods made with sweet juicy plums.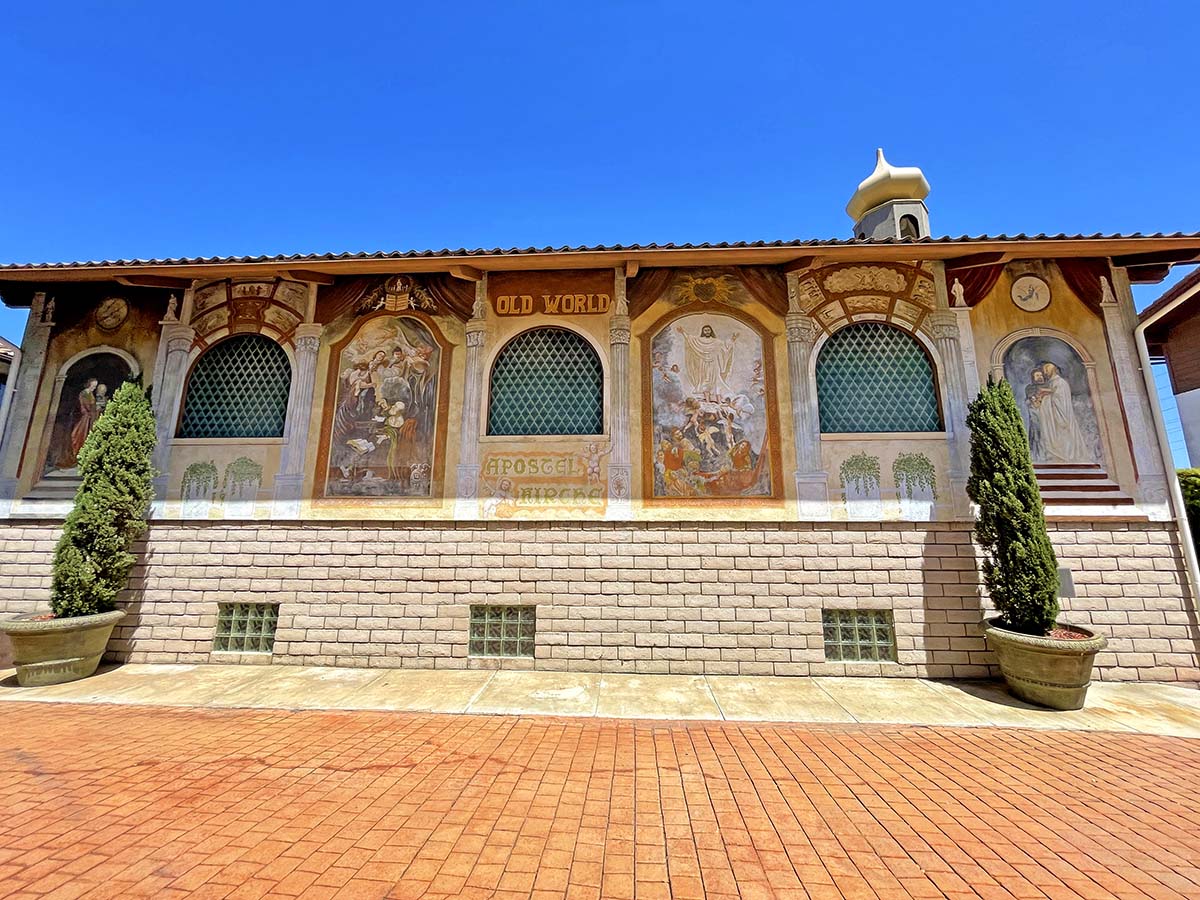 8. Oso Creek Park
There are many features to explore while here which include a peace obelisk to honor victims from 9/11, mosaic history walls in the Character Garden, painted butterflies, the Celebration Garden, Wave Wall and more!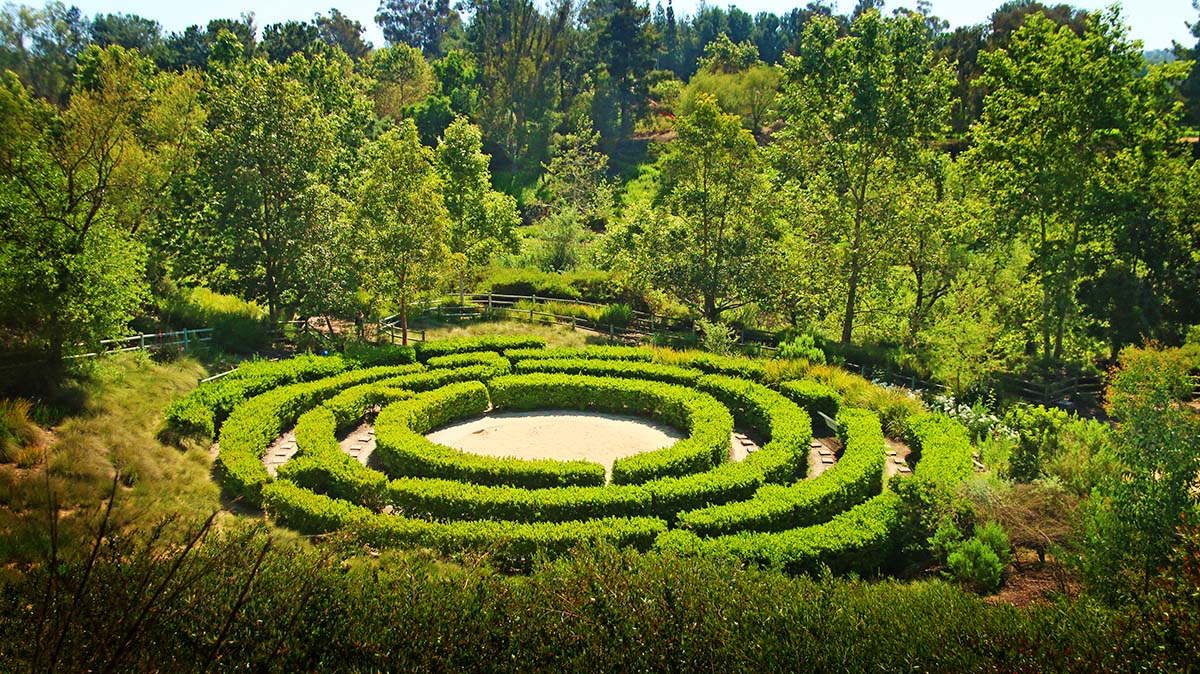 9. Club 33
Club 33 is the exclusive and elite restaurant hidden inside Disneyland. Membership is rumored to have 500 members total in the world.  This membership is designed for organizations to make Club 33 available to a number of their executives, and has a membership fee of $20,000. This entitles the corporate member to designate up to nine associate members. Dues for associate members are $2,250 per year.
We actually snuck inside though so make sure to read our "Personal Experience" at the end of the article.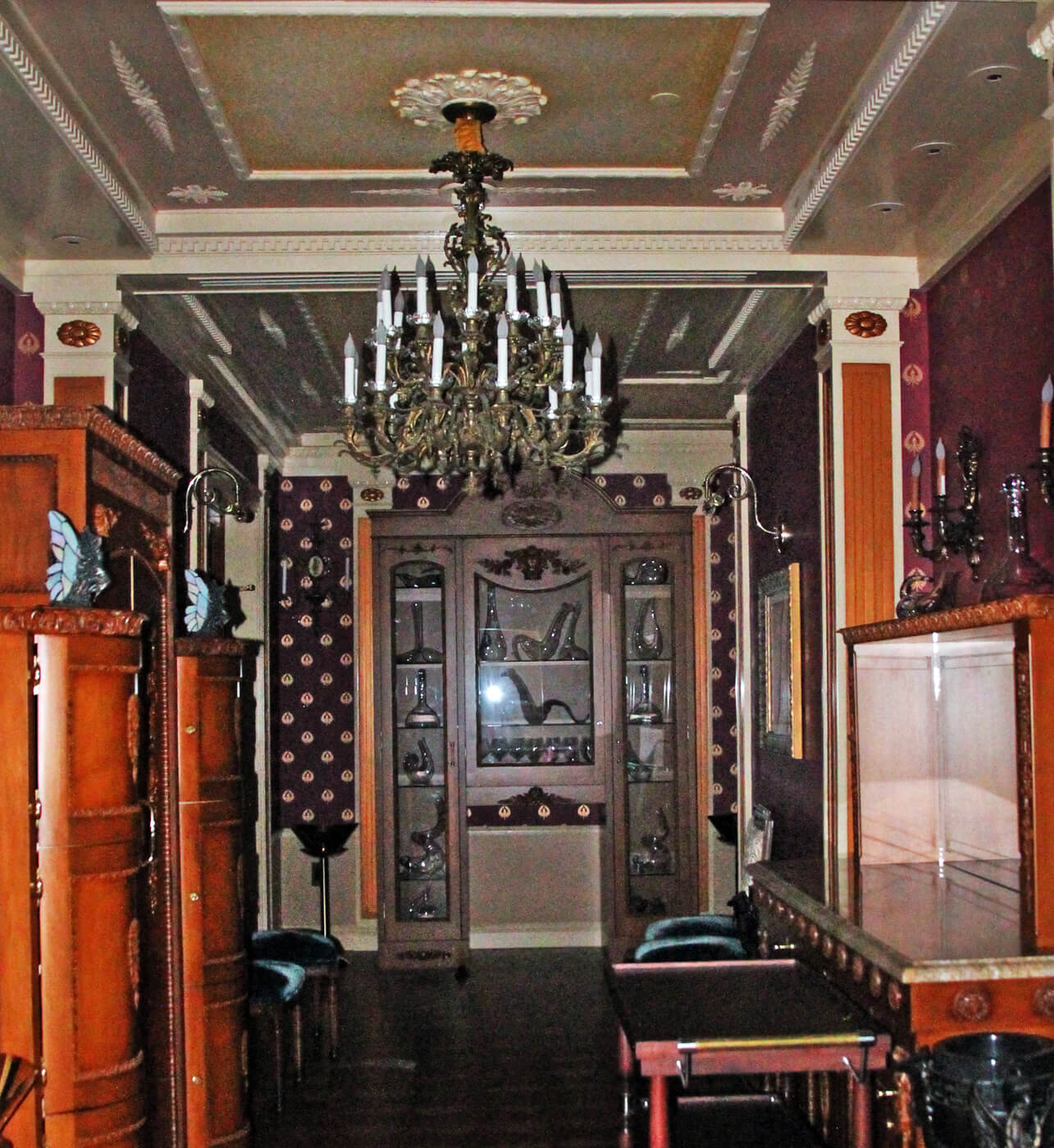 10. Secrets of Disneyland
Peeling the layers of Disney is like peeling a very large onion.  Consider our article just one of the MANY layers of Disney.  We are only focusing on Disneyland here. This is quite an extensive list so be ready to read a lot!
There are a TON of secrets being passed around about Disney.  We went there to check them out and unfortunately have to debunk many of them.  We also found some new secrets of our own!  Check it out!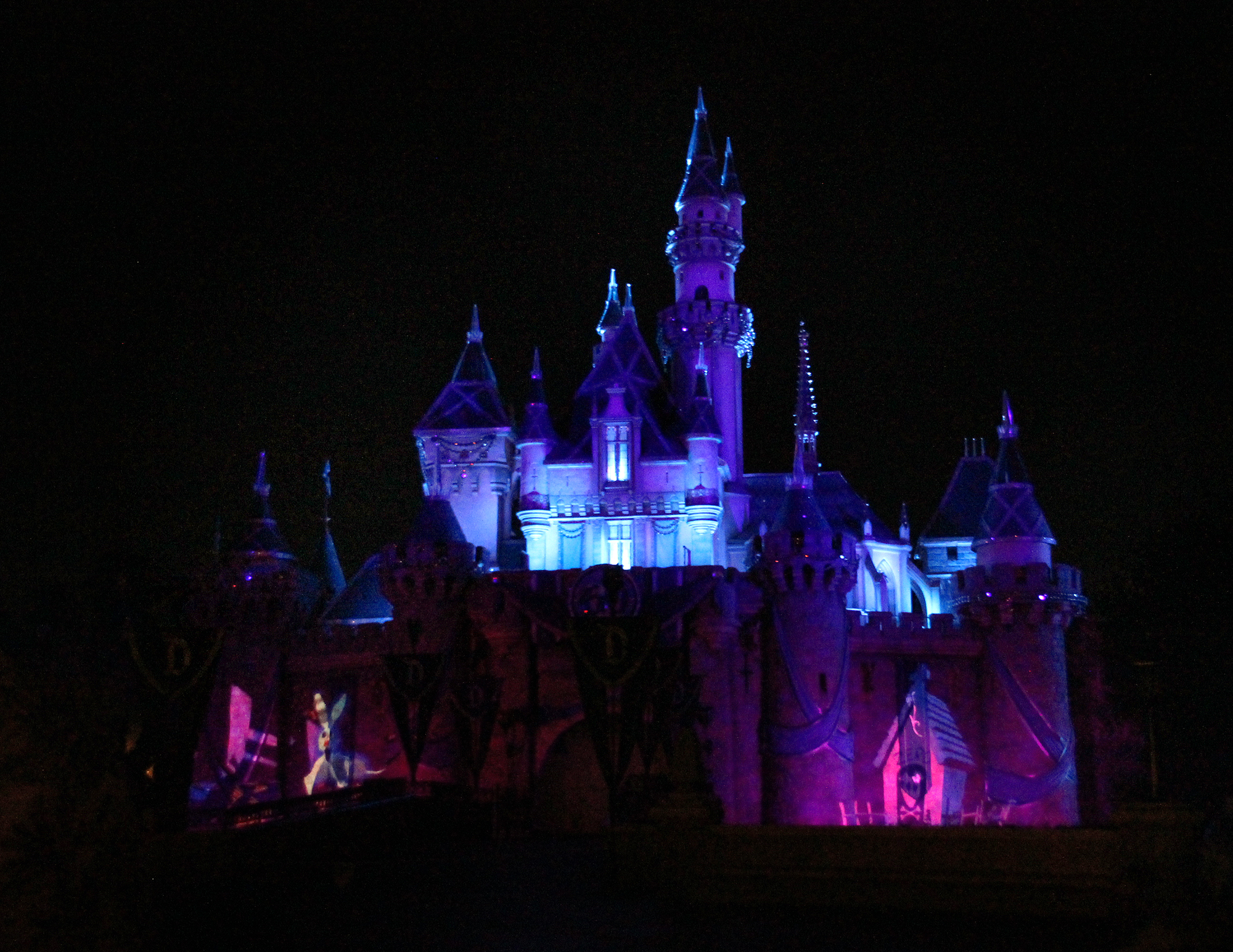 11. Sherman Library & Gardens
Sherman Library & Gardens is a 2.2 acre Corona del Mar horticultural retreat. The Gardens provide a museum of living plants, displayed amidst a setting of immaculate gardens, patios and conservatories linked together by wide brick walkways, beds blooming with seasonal flowers and bubbling tile fountains.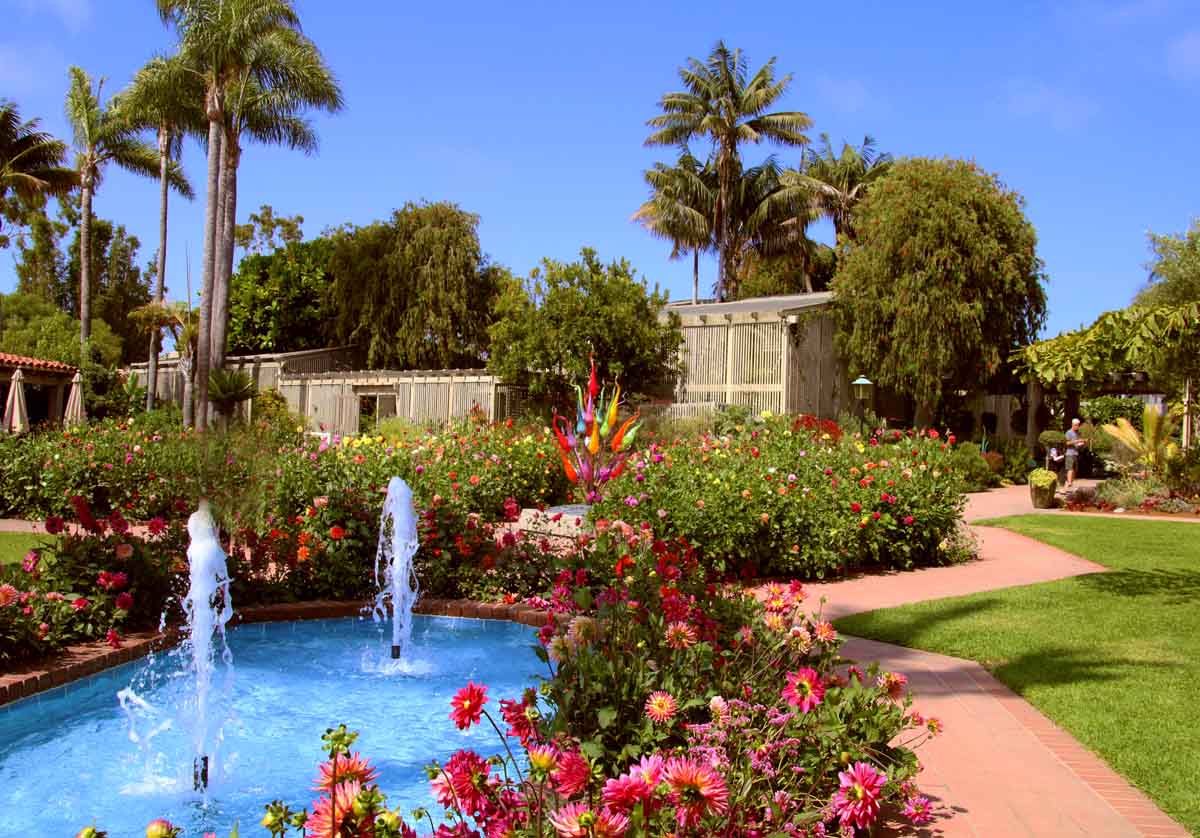 12. The LAB Anti-Mall
For those who crave unique experiences, art installations and are tired of your average, everyday shopping mall, the LAB Anti-Mall might be the place for you! Located in Costa Mesa, this mall began its journey to combat retail monotony more than 25 years ago.
The LAB stands for "Little American Business," which is the backbone of this entire establishment. There are unique restaurants, a speakeasy, clothing stores, a record shop and even hair salons here.  Each company has its own flair and so much to offer with the overall aesthetics of this mall.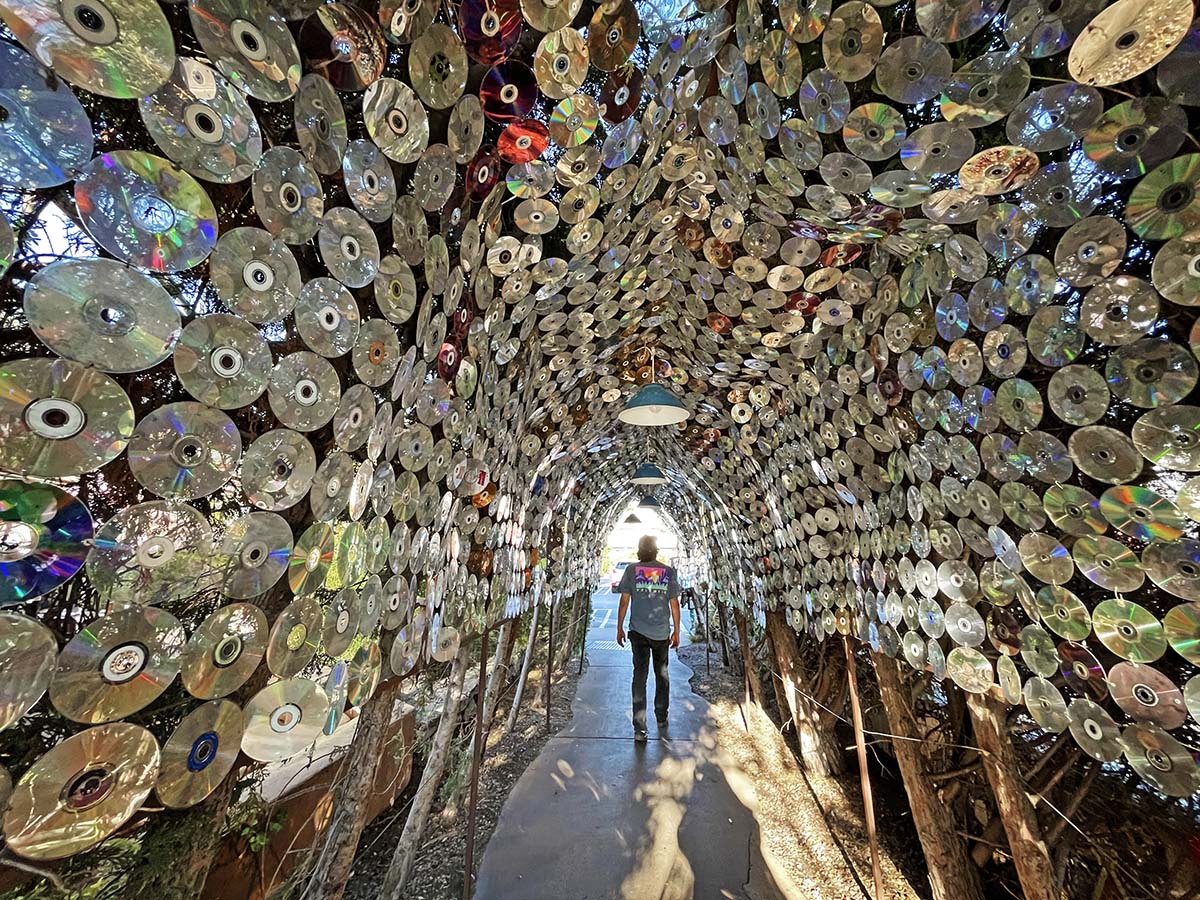 13. Treasure Island
Treasure Island Beach is a beautiful beach in Laguna Beach with unique topography and a rugged coastline. One of the most notable features of the cove is Goff Island which is a large conical-shaped rock jutting out from the shoreline. A breakwater and huge boulders have been installed between the island and the bluff which protects the sand in Goff Cove.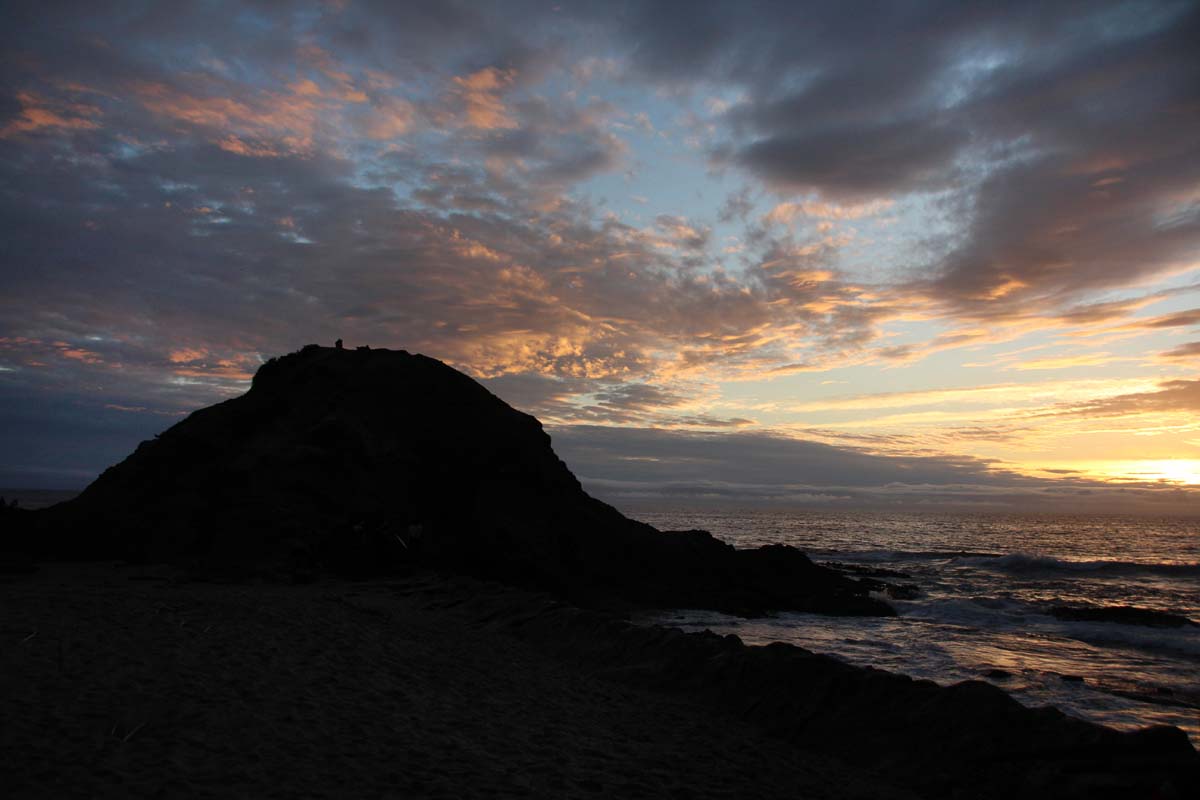 14. Huntington Beach Painted Ladies
When one thinks of Victorian 'Painted Ladies' homes the first that most often come to mind are the beautiful homes in San Francisco. There are many lovely Victorians all over California though (San Diego included), and Huntington Beach is no different!
On two streets a couple blocks from each other stand rows of OC's very own Painted Ladies!