Hello everyone! This is a friendly reminder that any of these fun places we may visit, we are a guest at. Please treat both businesses and trails with the utmost respect. We here at Hidden California follow the 'Leave no Trace' mantra, meaning whatever you bring with you comes back with you. If you see trash on a trail, please do your part to help remove it. Remember, we are not picking up trash from another person but instead cleaning up for Mother Nature. Happy adventures!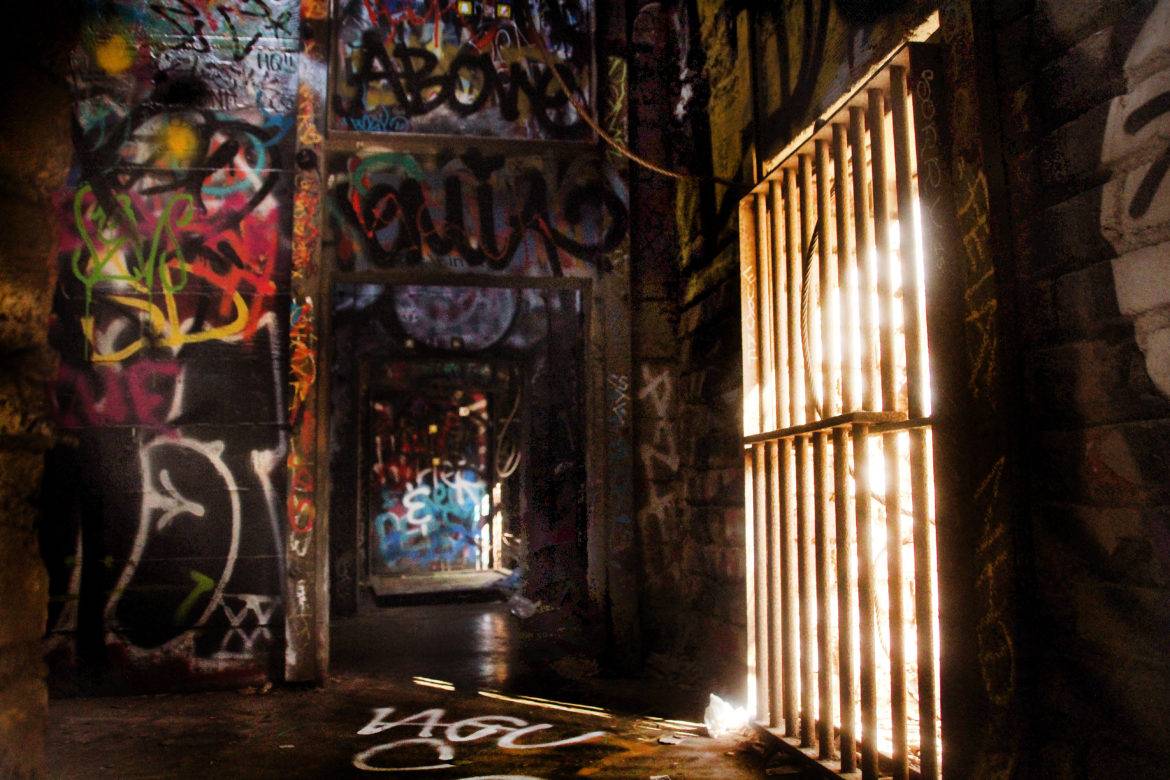 Griffith Park Dr.
Los Angeles, CA 90189
34.133840, -118.289441
Hike: 1 mile round-trip   Level: Easy
Dog-Friendly: Yes    Kid-Friendly: Yes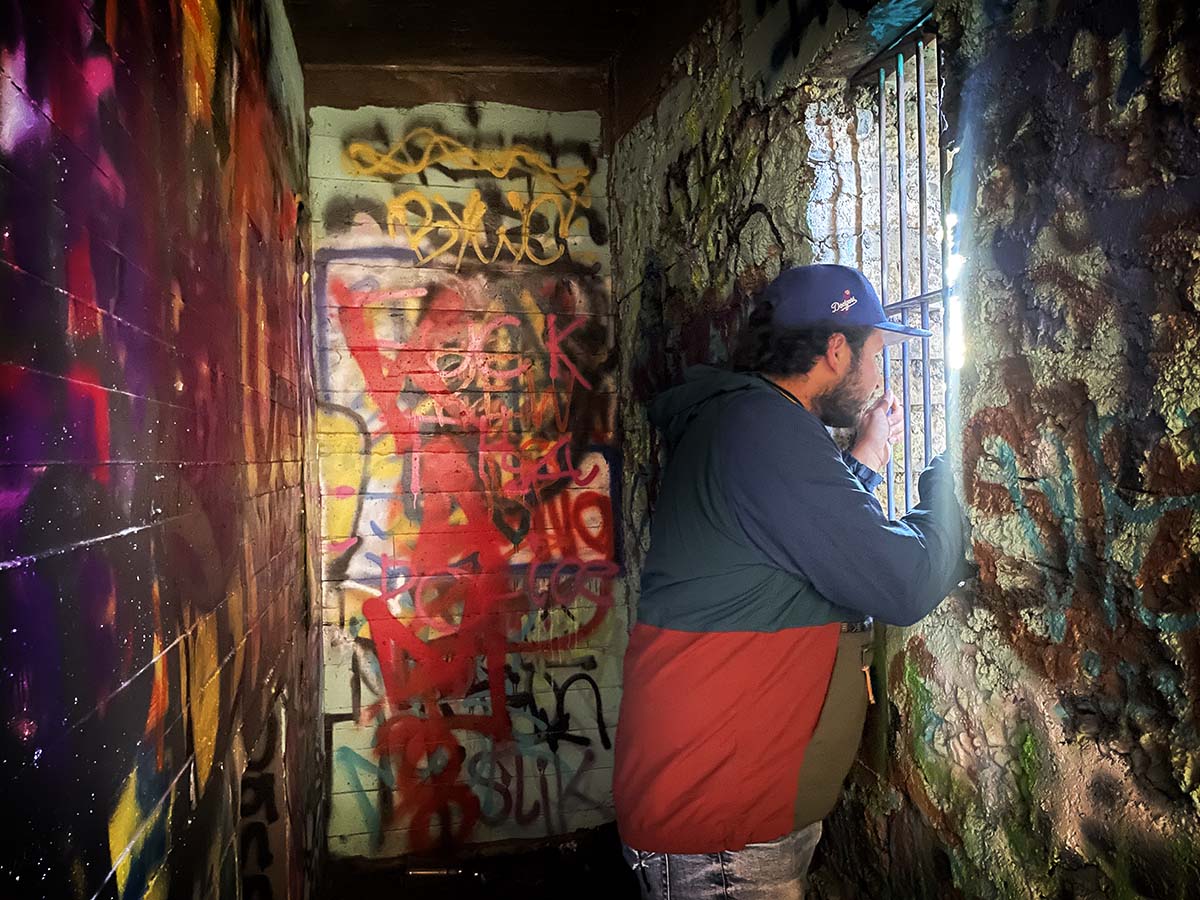 About the Old LA Zoo
Originally located in Lincoln Park, the Old LA Zoo (then called Griffith Park Zoo) was opened by the city of Los Angeles in 1912 with hopes of creating a healthier and more attractive zoo. The new zoo was built on the site of Griffith J. Griffith's defunct ostrich farm.
Sadly, it got off to an awkward start with only a $2,000 budget and 15 animals. The original goal was to have $10,000. Even back then, $2,000 is a very measly amount of money to build a sophisticated zoo.
The zoo started off with stockades instead of cages with welded wire encircling the nearby trees. A few years later assorted bear pits were installed.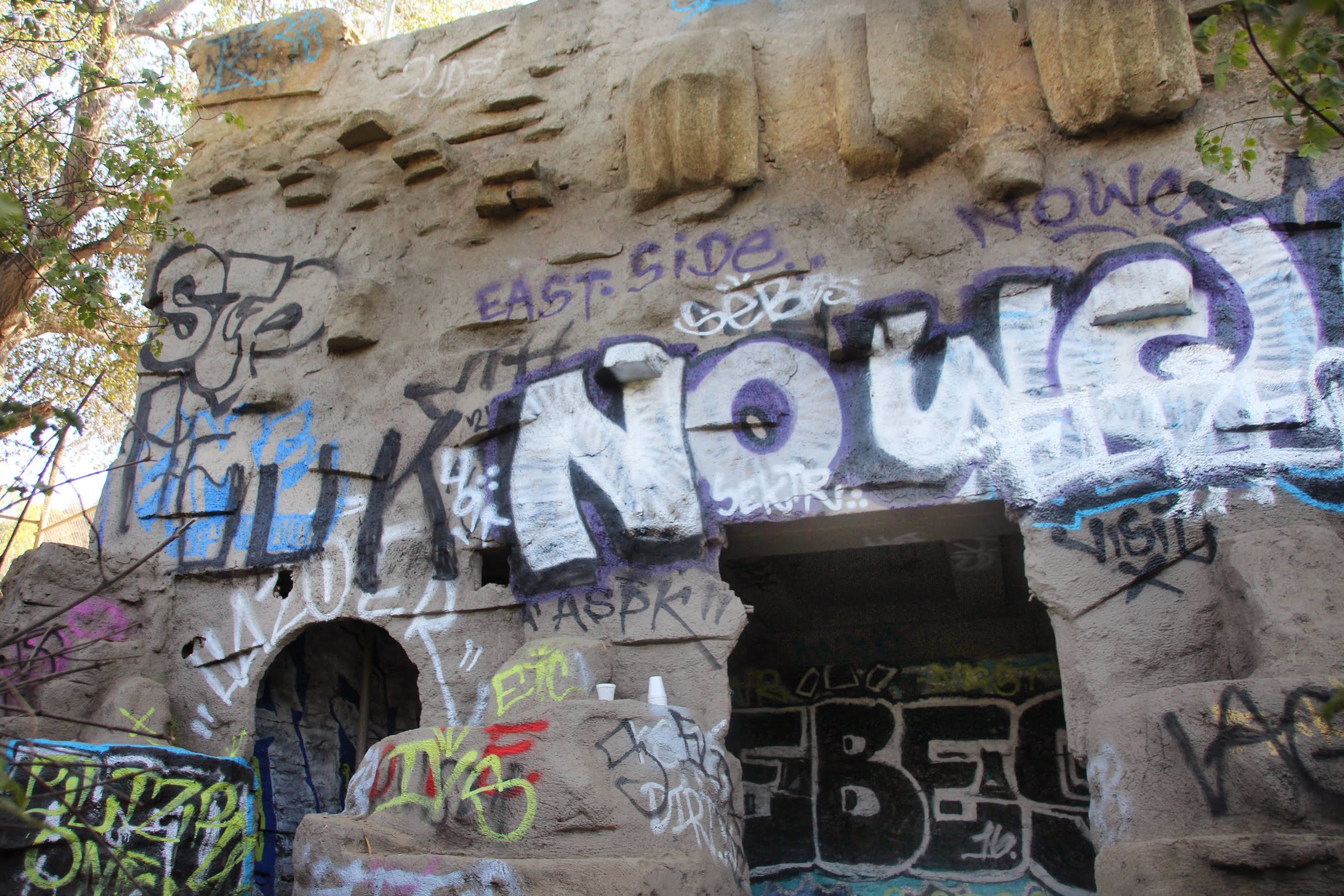 There were endless setbacks. In February 1916 the park was almost shut down after the Health Department discovered that its sewage was draining into the Los Angeles River.
Later, several lions had to be euthanized after the Health Department diagnosed them as having glanders, which is a highly contagious disease. The zoo didn't even have their own veterinarian at the time.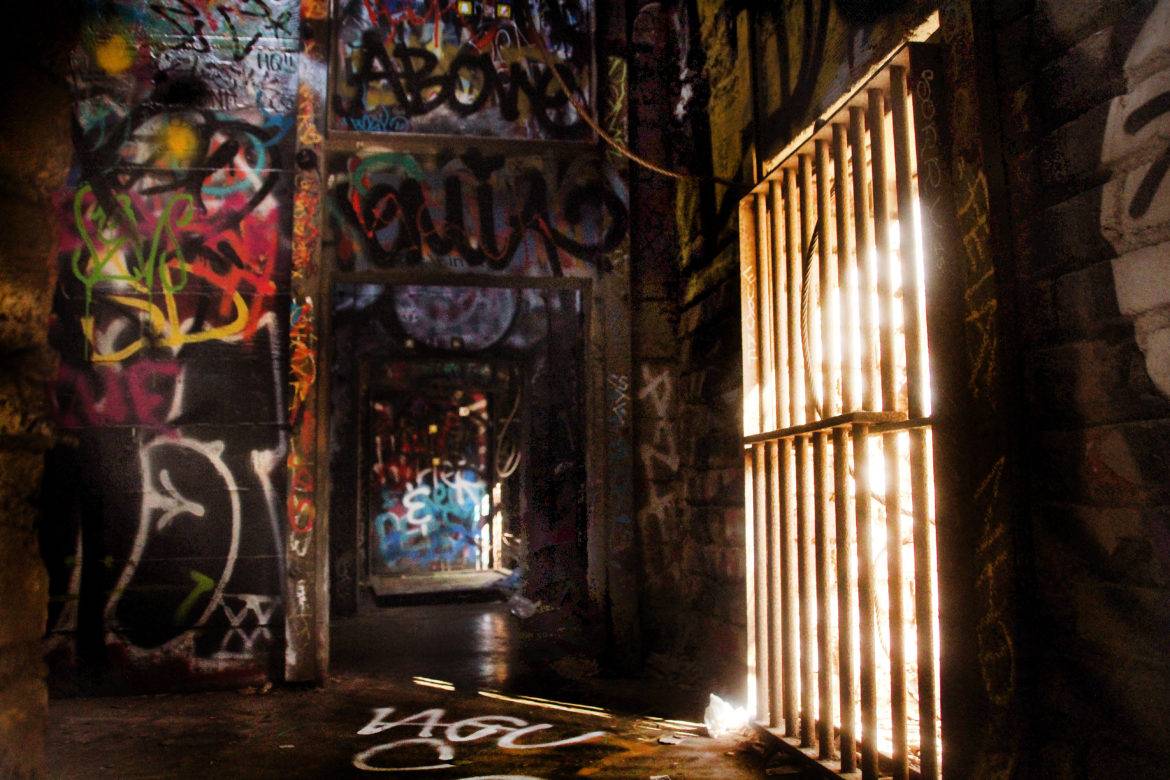 During World War I the park lost authorization to feed beef to their meat-eating animals. This forced them to resort to feeding the animals horse meat. The results were disastrous, with many of the animals dying. There were very little improvements after the war too unfortunately. By 1923, city park commissioners were bringing to light the park's crumbling condition.
Landscape Architect Ralph D. Cornell criticized the zoo in Griffith Park's 1939 Master Plan, recommending that "it either should be abandoned or moved to a more congenial setting." Zoo-bashing become a way to win the popular vote in elections by the 1950's.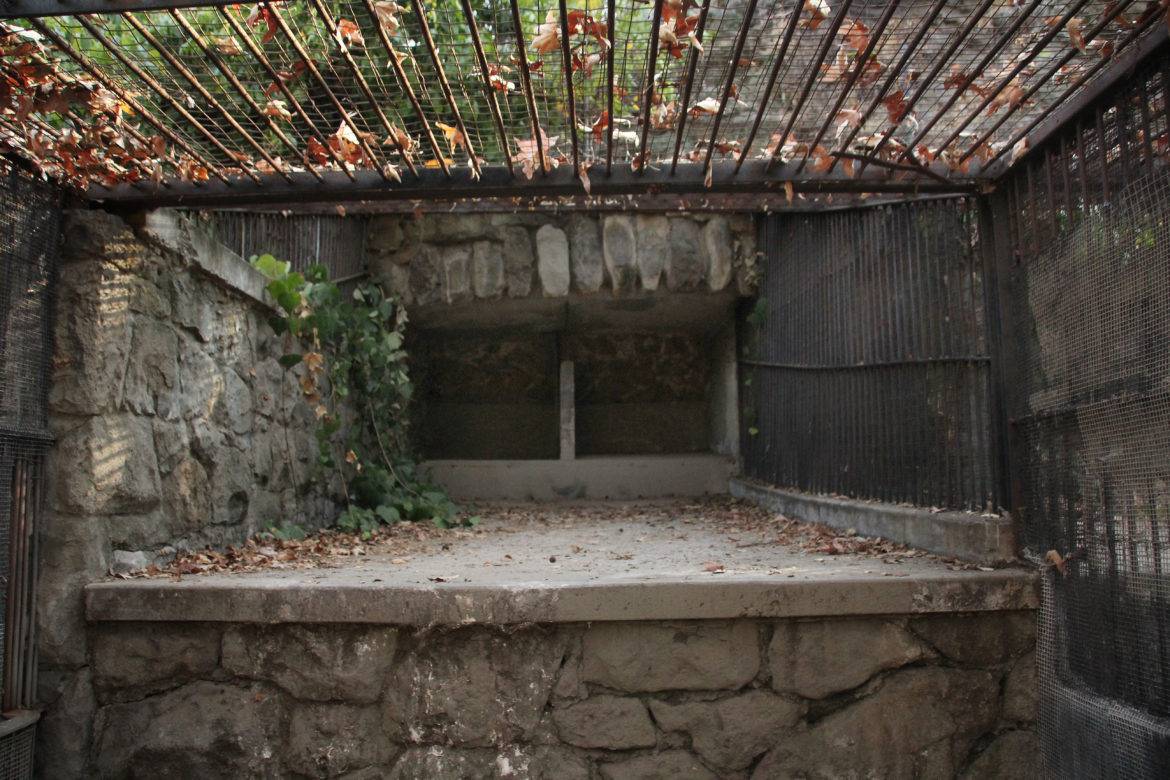 Apparently, the voters agreed. Although the zoo drew in more than 2 million visitors annually, the city passed an $8 million bond measure to build a new zoo. In 1966, the Griffith Park Zoo officially closed and its animals were transferred to the new Los Angeles Zoo.
Remnants of the Old LA Zoo still remain to this day though. The zoo has been used as a movie set for many big movies such as Anchorman and Starsky and Hutch.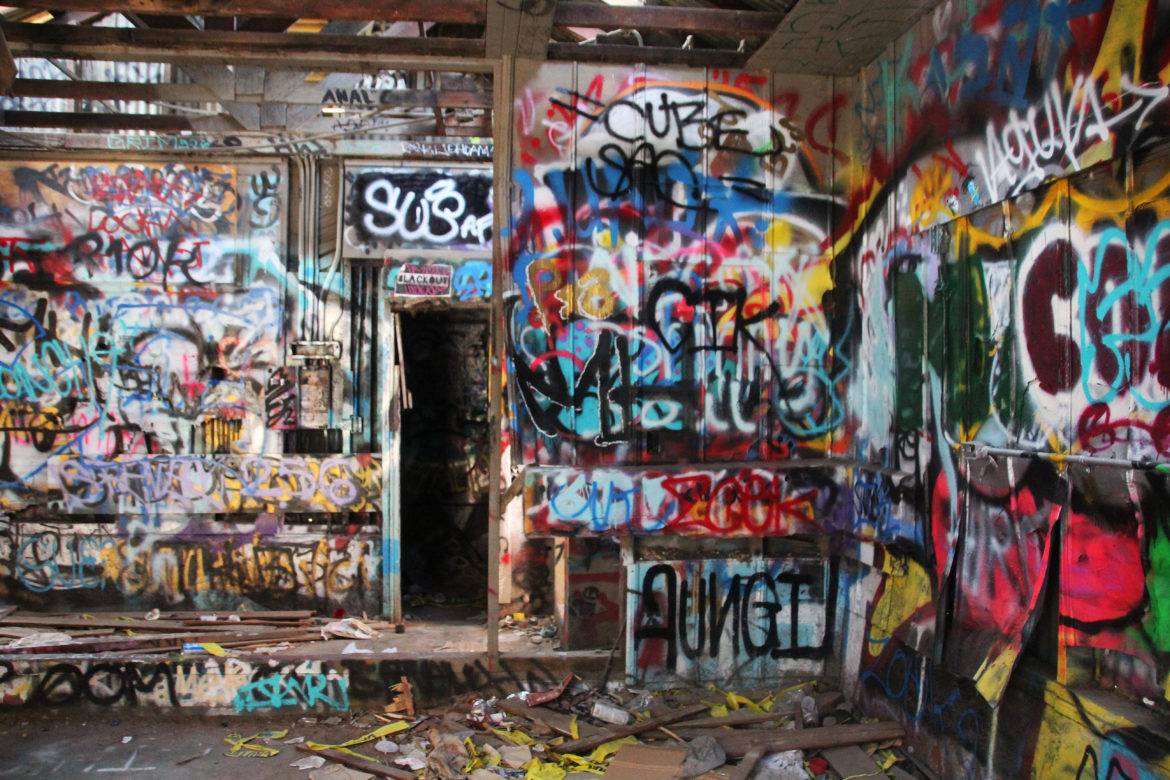 Personal Experience
I was pretty shocked to see that there is a full-blown abandoned zoo in Griffith Park the first time I visited. You wouldn't believe it unless you saw it with your own eyes! Griffith Park is quite large with plenty to see.
The new zoo, for instance, is also inside this park. But if you follow the correct trails, you will be lead into creepy, tagged cages, exhibits, offices and I'm sure so much more.
The Old LA Zoo has gained a lot of popularity since I last visited over a decade ago. Be prepared to have a lot of people exploring with you.
There are several ways to reach the zoo: one way leads you directly at the bottom where the picnic tables and exhibits are.  The other is about a 10 minute hike up a hill.  We chose to hike: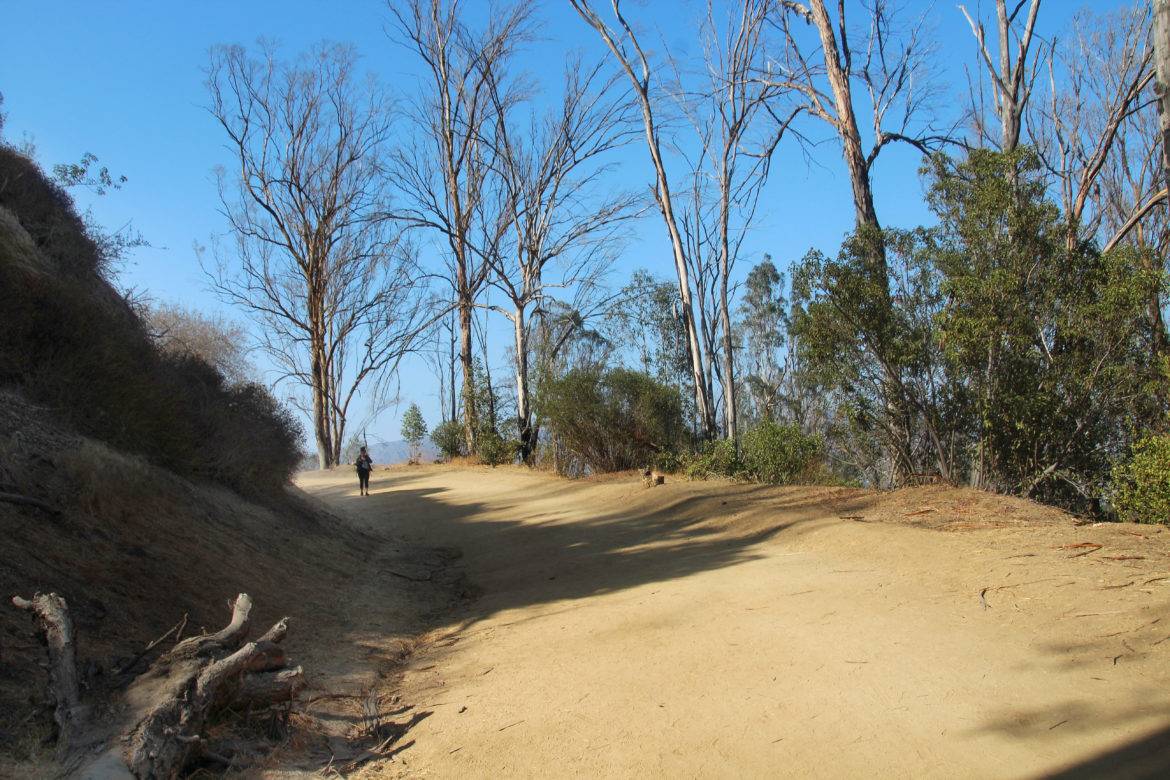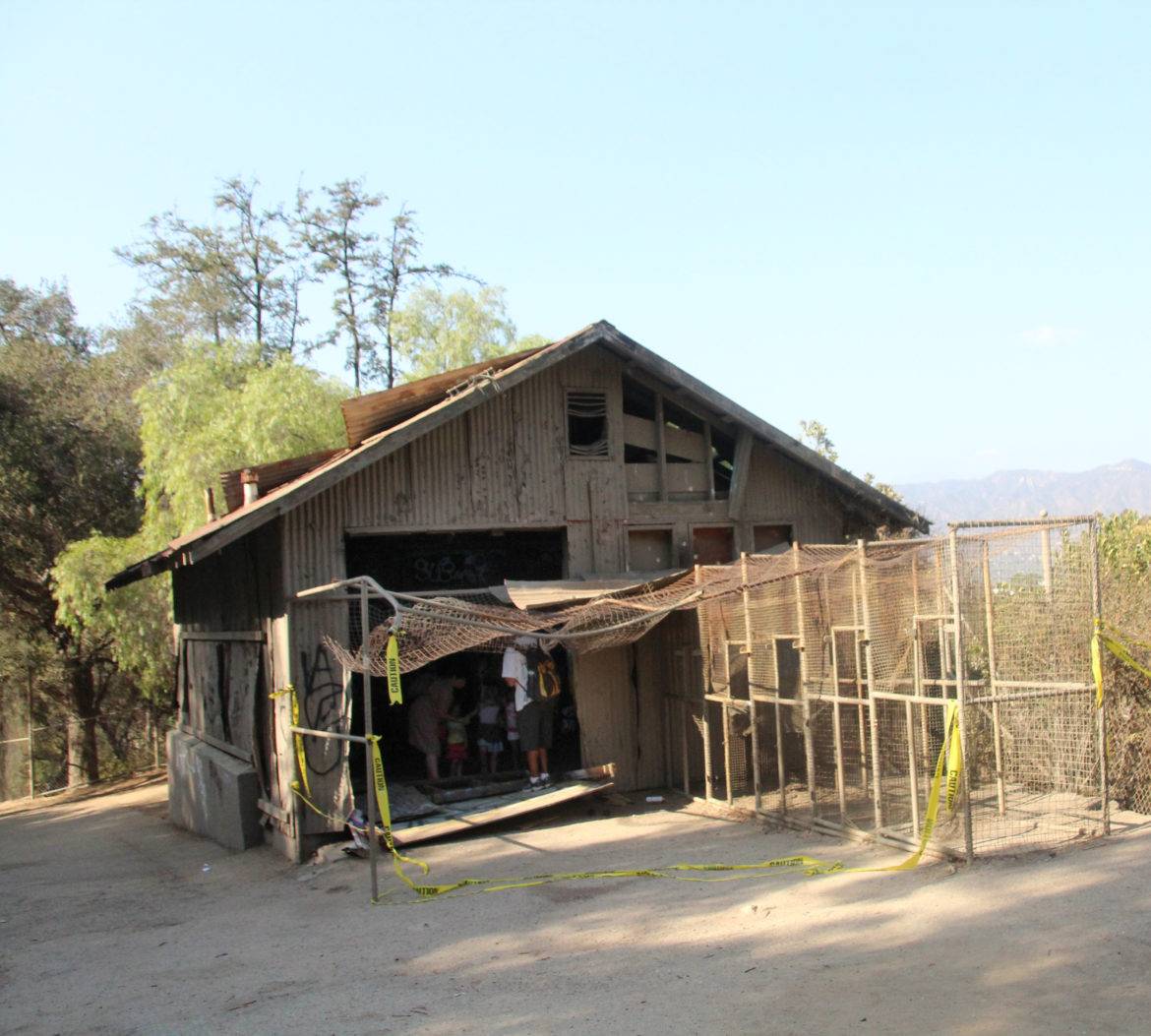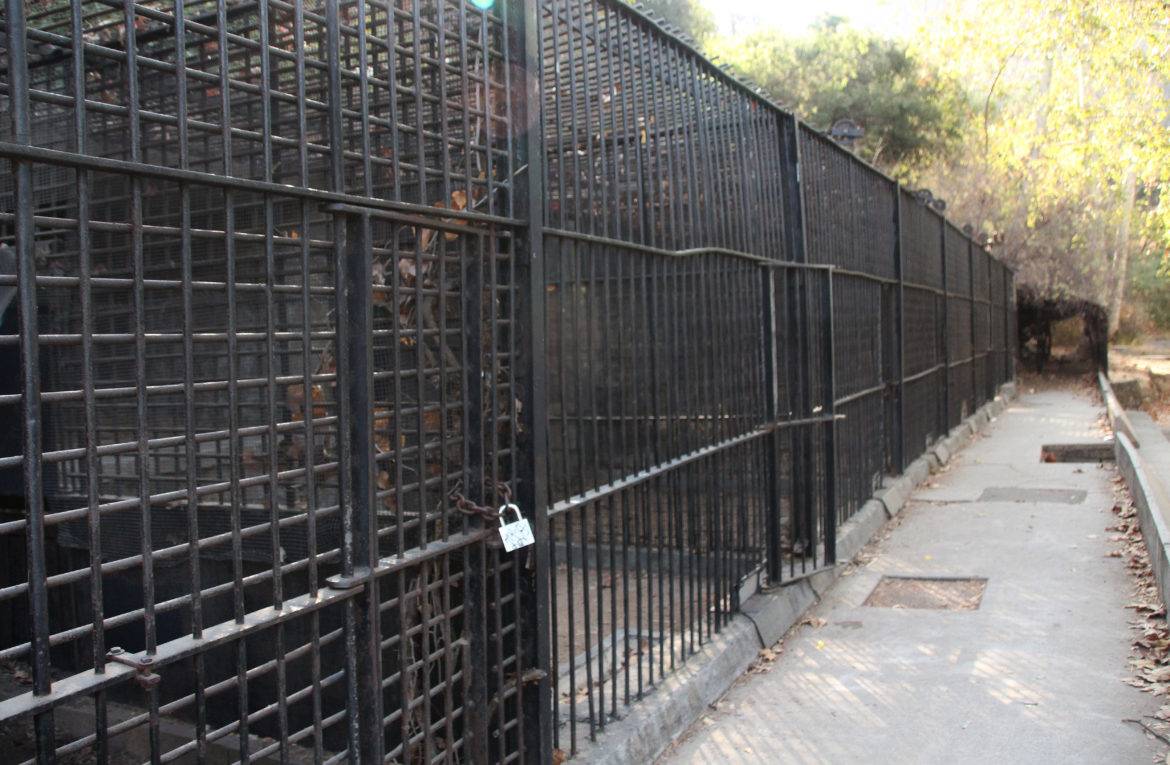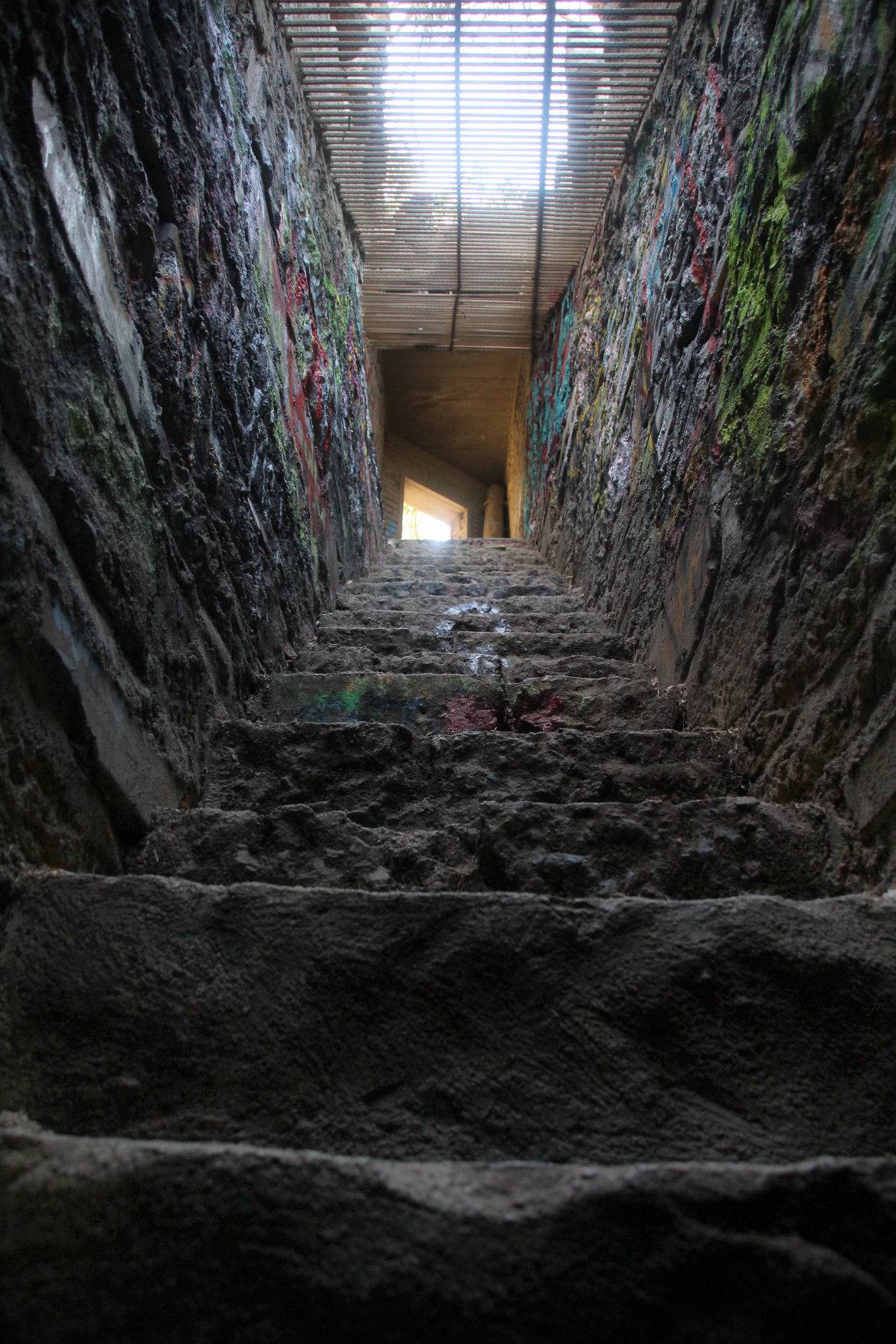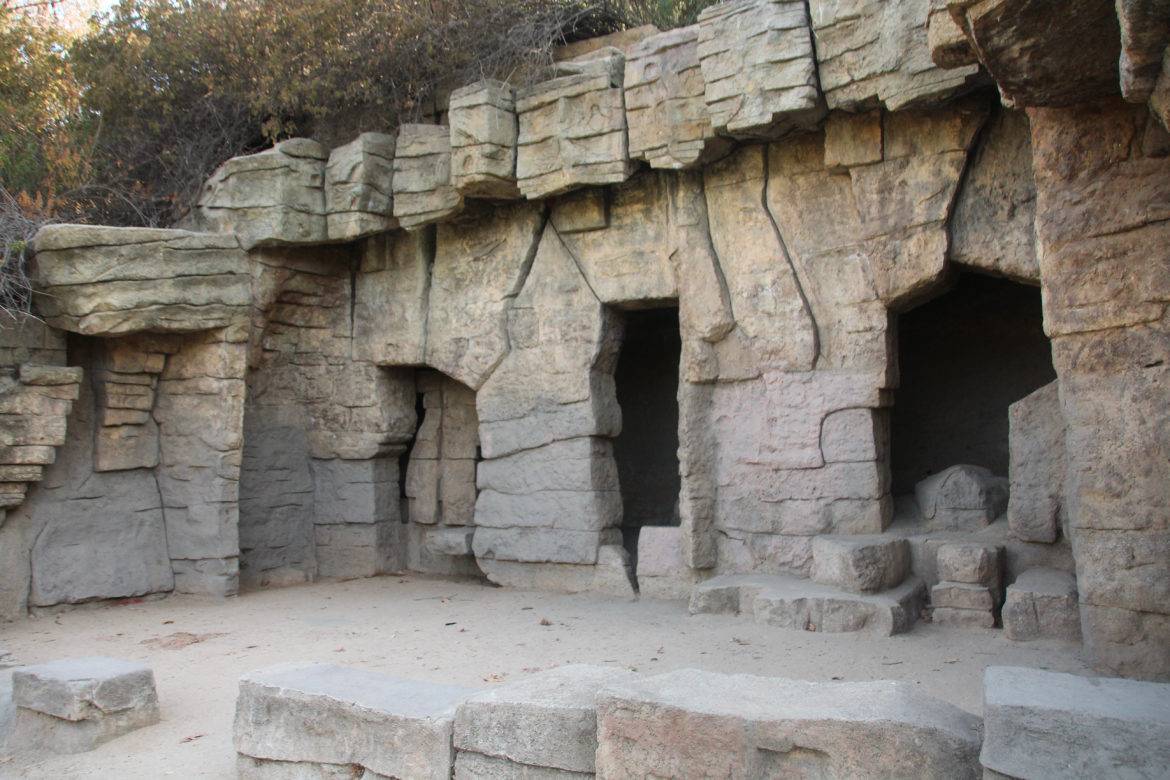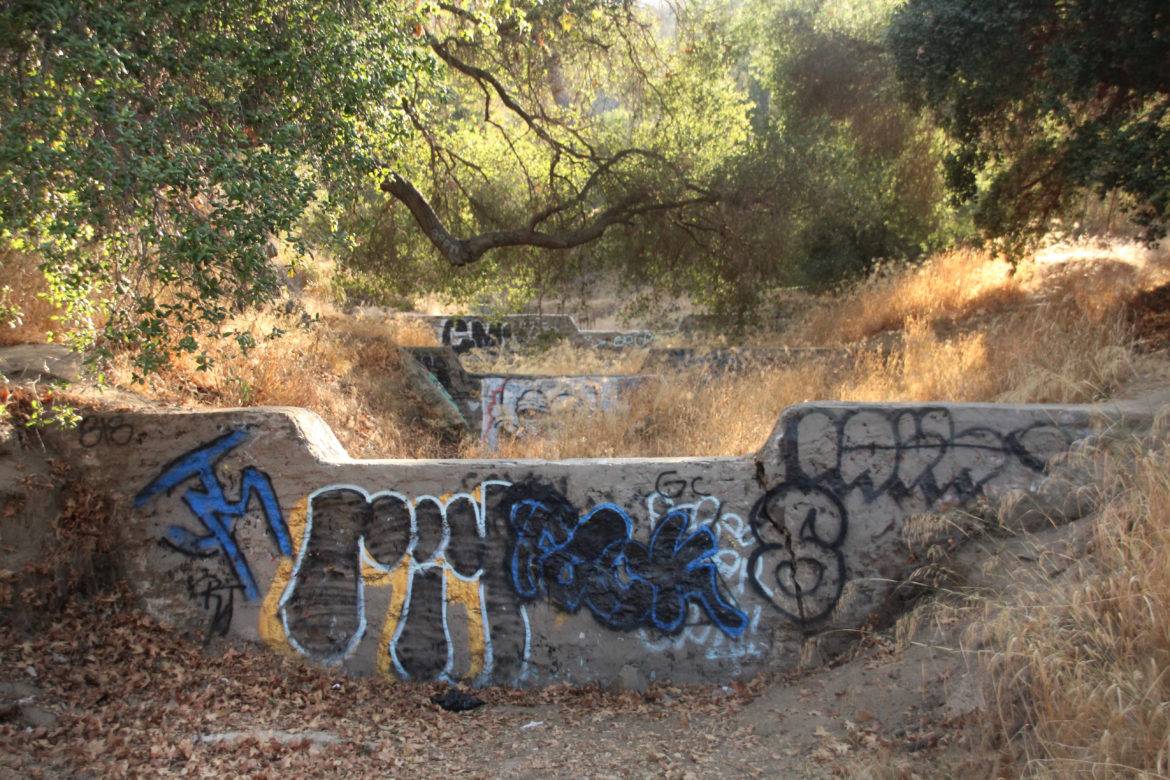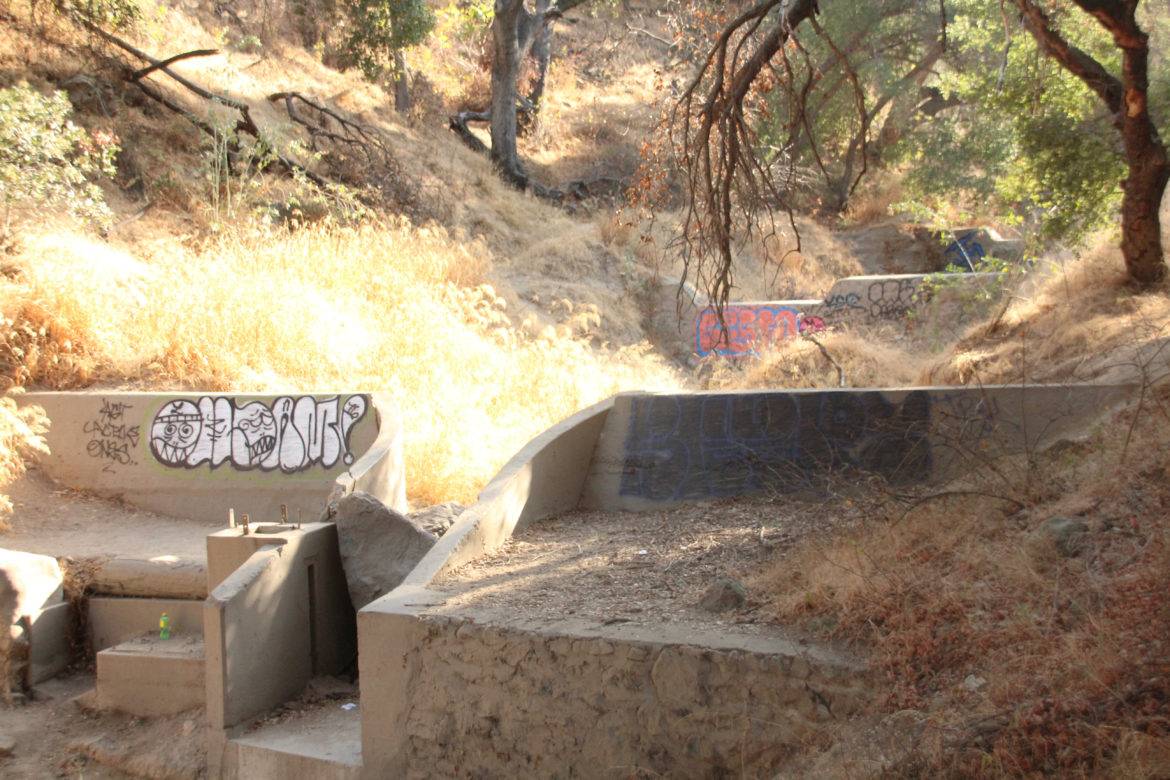 We took a trail for a little ways and saw this hill in the distance that is FILLED with small caves.  The trail ended and I had my little dog with me or I would have loved to explore it.  It looks like it is called Bee Rock.  I will have to visit it another day.