Hello everyone! This is a friendly reminder that any of these fun places we may visit, we are a guest at. Please treat both businesses and trails with the utmost respect. We here at Hidden California follow the 'Leave no Trace' mantra, meaning whatever you bring with you comes back with you. If you see trash on a trail, please do your part to help remove it. Remember, we are not picking up trash from another person but instead cleaning up for Mother Nature. Happy adventures!
Where to park: Old Donner Summit Rd. Truckee, CA 96161
39.314488, -120.328210
Trailhead: 39.314686, -120.326970   First Tunnel: 39.315793, -120.321747
Level: Easy to Strenuous depending on how far you want to hike.
The hike to the first tunnel is under a half mile.
Miles: The entire loop is 5.9 miles
Dog-Friendly: Yes    Kid-Friendly: Yes
About Donner Pass Summit Tunnel
Article by David Johnson:
The abandoned Donner Pass railroad tunnels in the mountains above Truckee are a testament to the "can do" attitude of the people who built this country. In 1862, President Lincoln signed legislation calling for the construction of a transcontinental railroad to link the two halves of the country.
The process by which that was accomplished embodied a number of themes that define the United States to this day: ingenuity, racism, hard work, determination, technological brilliance and the side-by-side co-existence of great wealth and abject poverty.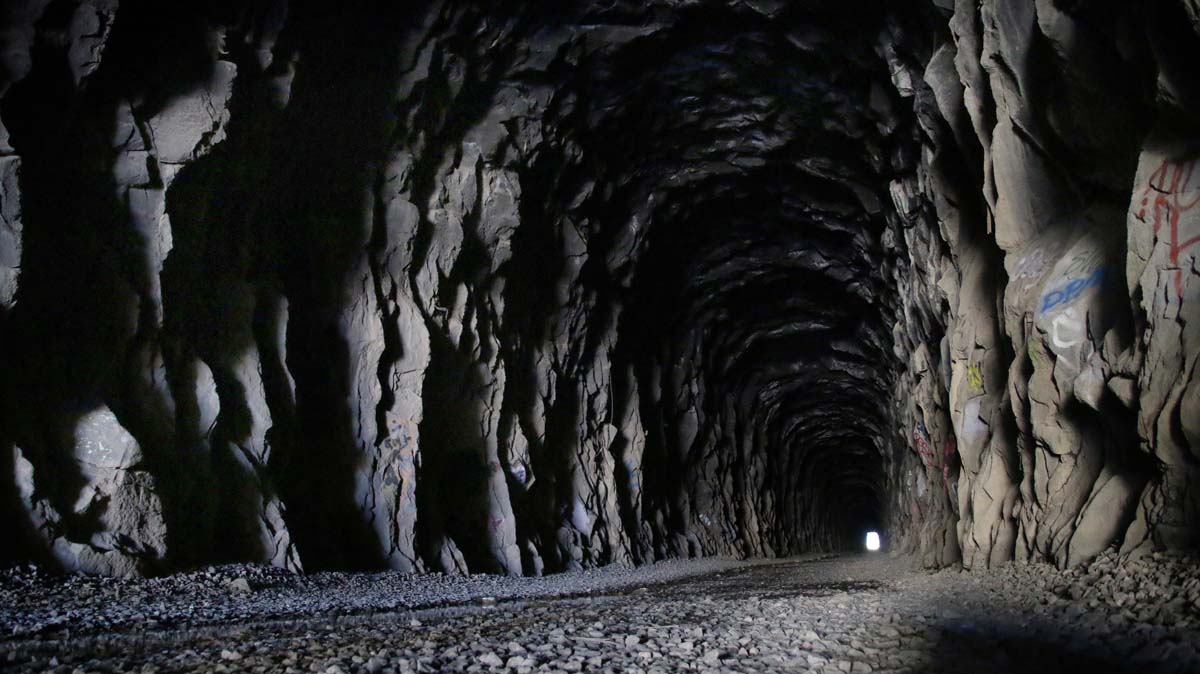 The railroad legislation created two companies whose lines would ultimately join in Utah. The Union Pacific Company was tasked with building its line west from Omaha, Nebraska, and the Central Pacific Company was simultaneously tasked with building east from Sacramento, California. The legislation provided each company with 6,400 acres of land (later doubled) and $48,000 for every mile of rail built.
This insured that the owners of the companies would become rich, and the challenging and imposing geography of the Sierra Nevada mountains insured that the work of the Central Pacific Company would be treacherous and physically exhausting.
The four movers and shakers in the Central Pacific company were Leland Stanford, Charles Crocker, Collis Huntington and Mark Hopkins. All became fabulously wealthy from the railroad, and each built a mansion in the same San Francisco neighborhood, now known as Nob Hill. They were determined and ruthless businessmen. Huntington once went so far as to burn the company ledgers when a congressional committee came snooping.

The steep pitch of the mountains made an overland route impossible, and the Central Pacific's chief engineer, Theodore Judah, persuaded the principals that tunnels were the only feasible way to bypass daunting Sierra summits. And those tunnels would have to be bored using technology that was either primitive (hand picks), or unpredictable and dangerous (explosives).
Early efforts to hire workers with the ethic and capability to build a railroad over steep mountains proved unsuccessful. Crocker was put in charge of assembling a workforce, but his early advertising attracted only a few hundred men for a project that would require 20,000 workers. Crocker proposed using Chinese workers but his partners felt they were too small for such heavy labor.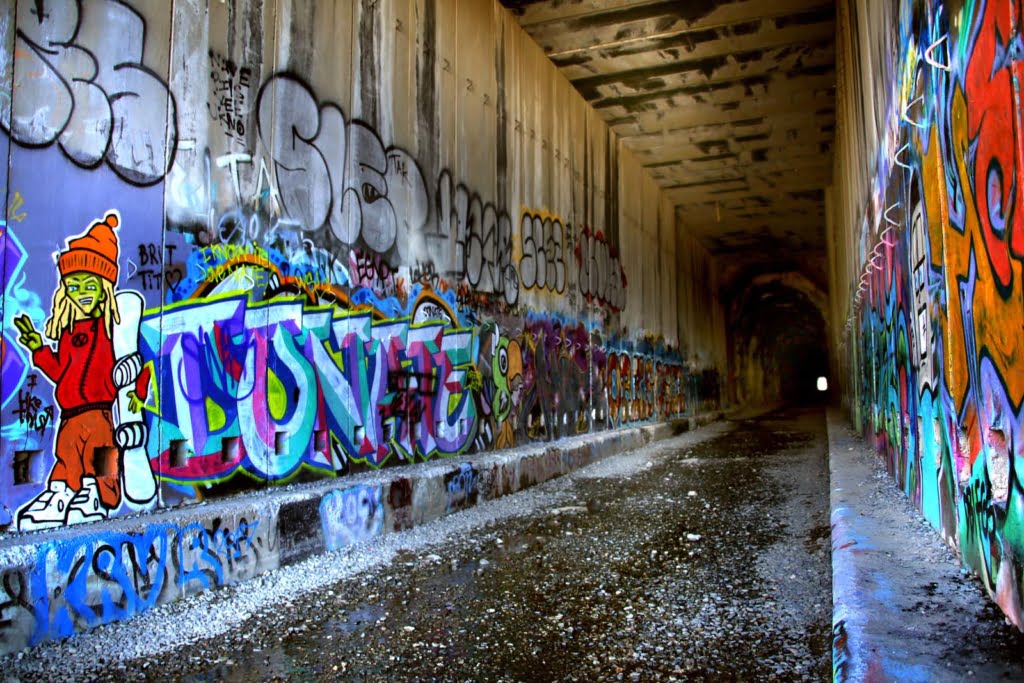 Beyond their perceived physical limitations, Stanford believed the Chinese were an inferior race who "exercise a deleterious influence upon the superior race." But the Chinese were already here in large numbers having been drawn to California by the gold rush of 1848, and China was more accessible by sea than the eastern United States was by horse or wagon train for recruitment of additional laborers. As a result, the Chinese became the Central Pacific's dominant labor force by default.
Crocker started with a crew of 21 Chinese workers in 1864, and their performance convinced him to keep hiring them. They worked doggedly in brutal summer heat and frigid winter cold, and hundreds died from landslides, disease and accidents caused by the volatility of explosives. They were paid less than white workers, required to buy their own food (provided at no cost to white workers) and denied access to managerial jobs.
Once the railroad was complete, they were subjected to harassment and discrimination. When hard economic times arrived in the late 1870s, whites were told that Chinese workers were stealing their jobs. In 1882, Congress passed the Chinese Exclusion Act, barring Chinese immigrants from entering the country.
The reward the Chinese workers got for work that Leland Stanford described as absolutely essential to completion of the railroad was to be virtually forgotten by history. For many years they were discriminated against, denied citizenship rights in this country, and forbidden to work on government projects.
Their contributions to the creation of the American west were regarded scarcely as more important than those of pack animals, and as late as the 1930s, contractors building the Hoover Dam were forbidden to hire Chinese workers.
The Donnor Pass Tunnels were used by trains for 125 years until a new tunnel was bored through Mount Judah. The old route was ultimately rendered obsolete because of the cost of maintenance and snow removal. As a result, we are now able to visit and explore these amazing tunnels. They are still owned by the railroad which has the right to close them if they wish, but for now they are generally accessible for most of the year anyway.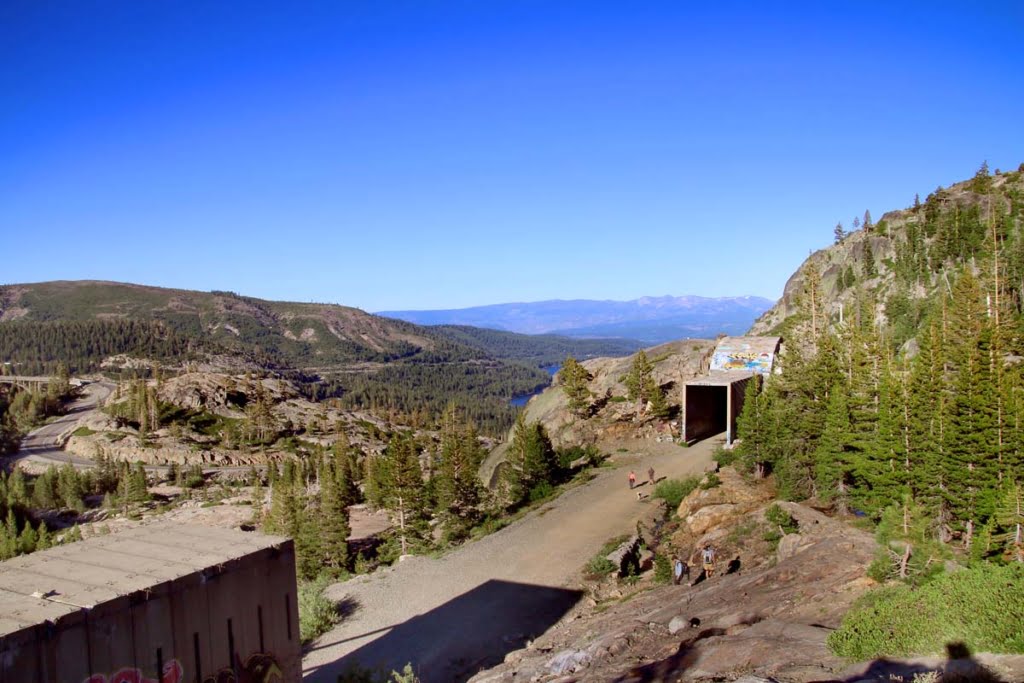 And how have those "inferior" Chinese fared? Today China has more than 15,000 miles of bullet train track while we can't build even one route from Los Angeles to San Francisco. It takes 22 hours to travel from Chicago to New York by train, while a comparable distance can be covered by train in China in four and one-half hours.
China is leaping forward in artificial intelligence and clean energy, while those running our government in Washington D.C. deny that climate change even exists.
In the runup to an election year, our government is generally paralyzed and accomplishes nothing, even though there is general agreement that our infrastructure is in desperate need of upgrading. Our country would do well to hit pause and remember that our forefathers built a transcontinental railroad in the middle of a civil war. Surely, we can harness that spirit again.
The hike to the tunnels is breath-taking with views of Donner Lake below: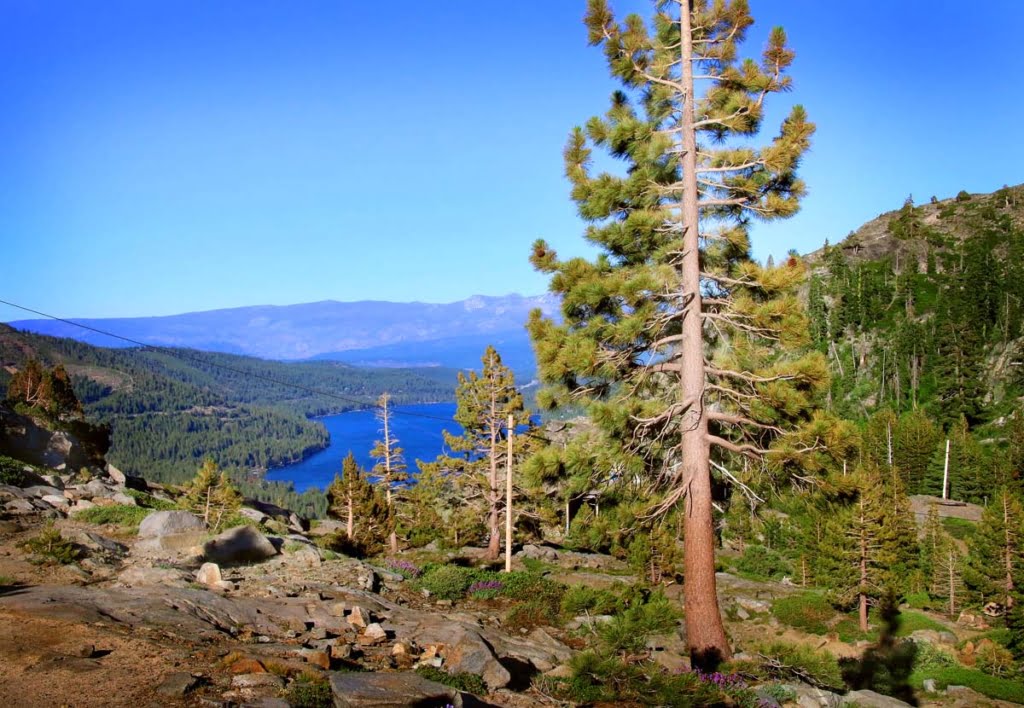 There were still wildflowers blooming when we visited in July: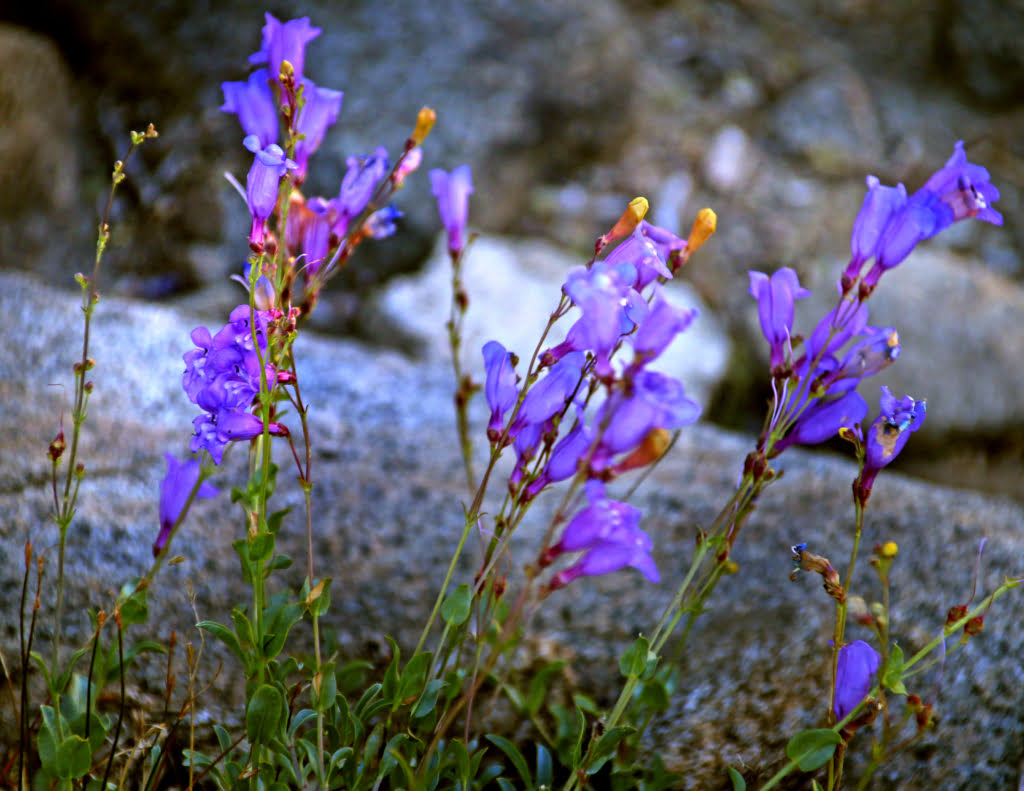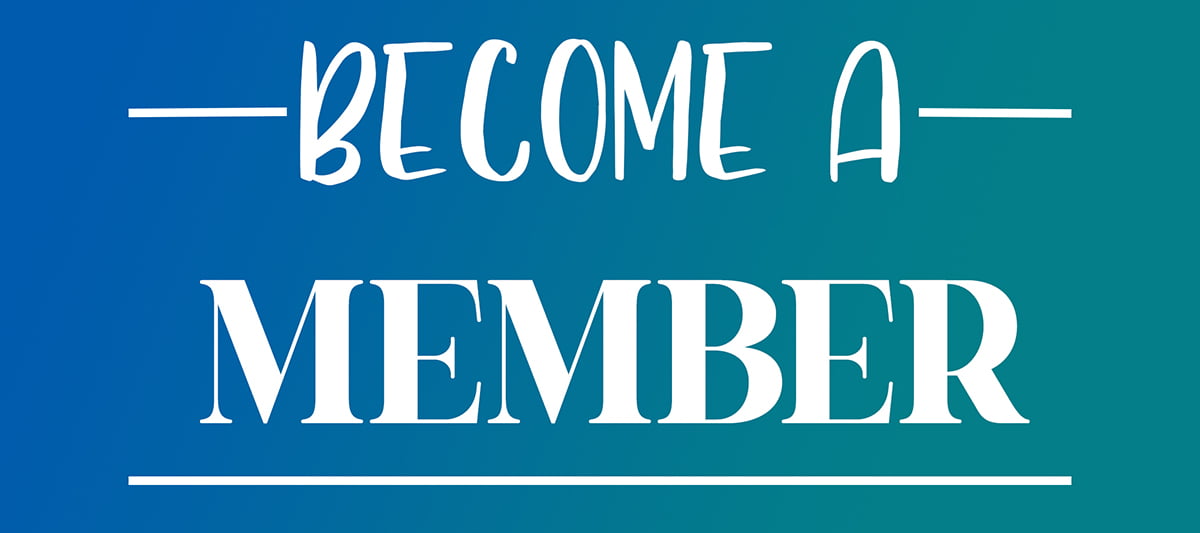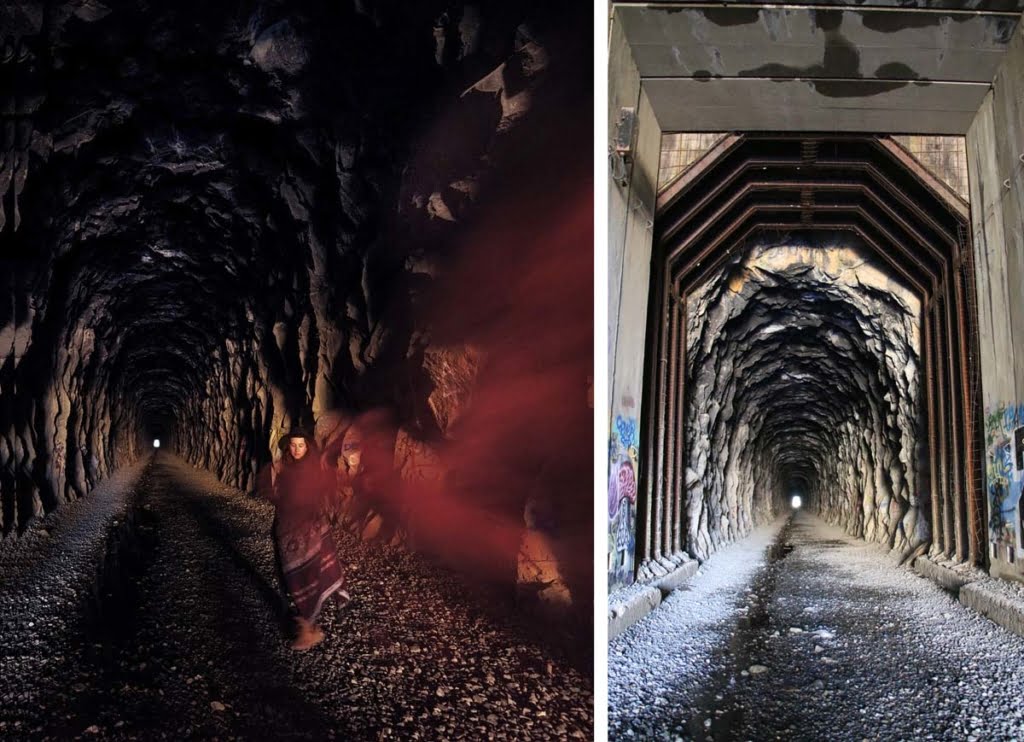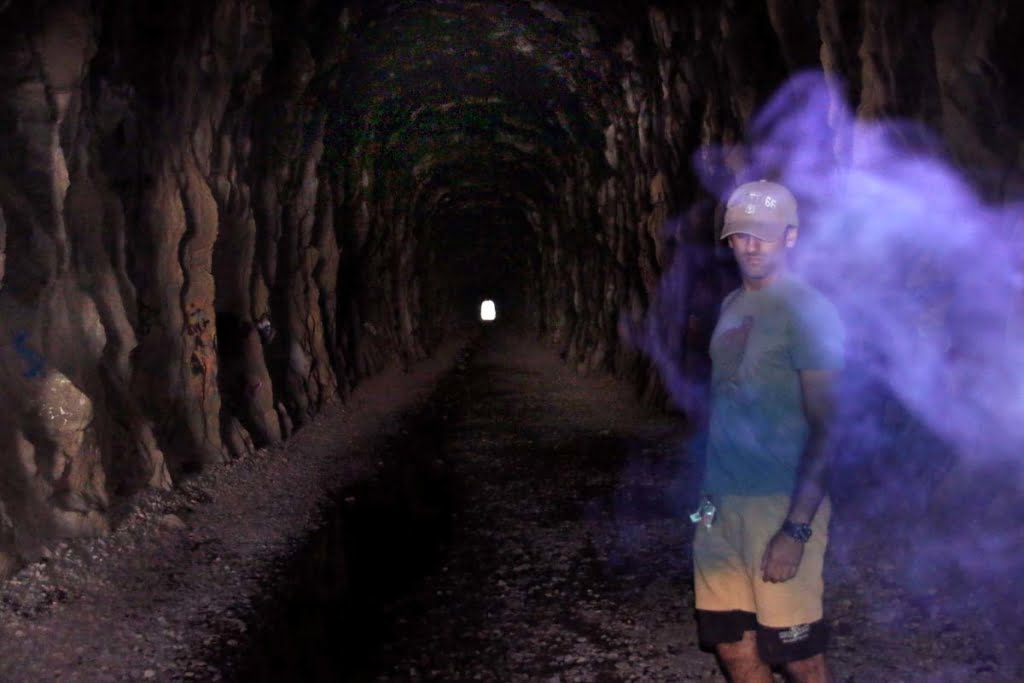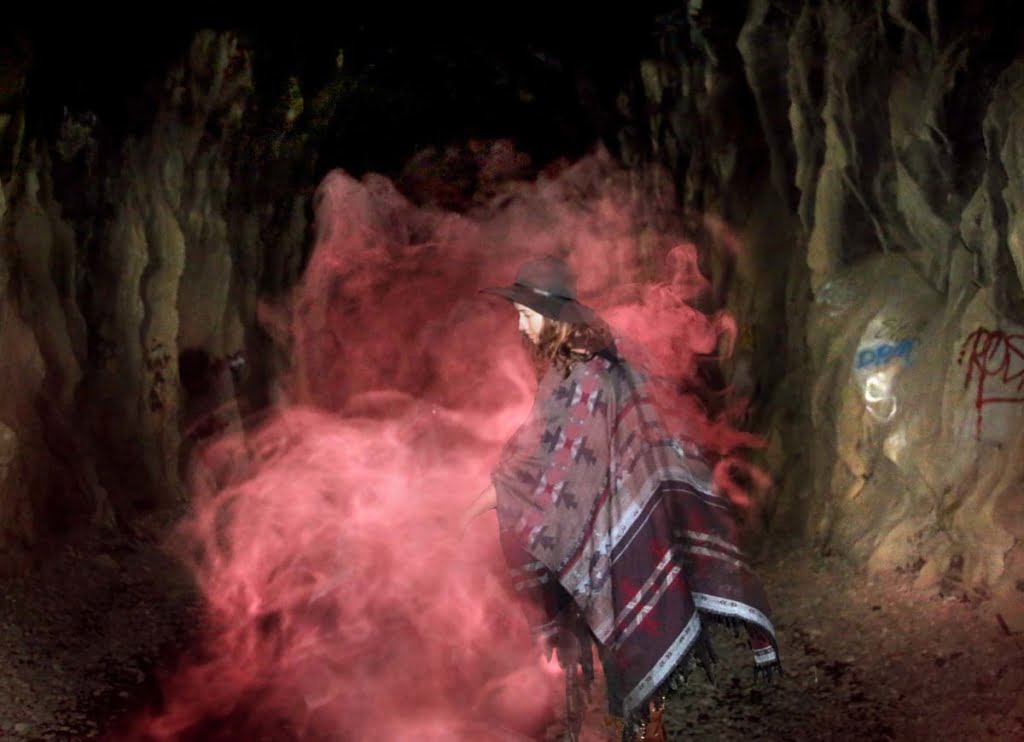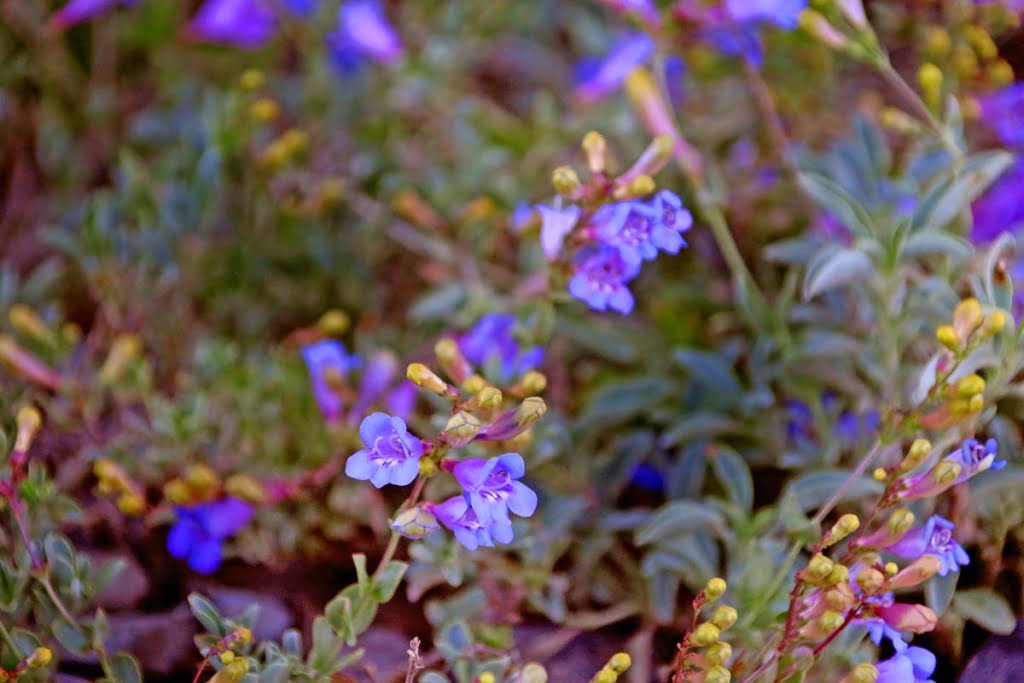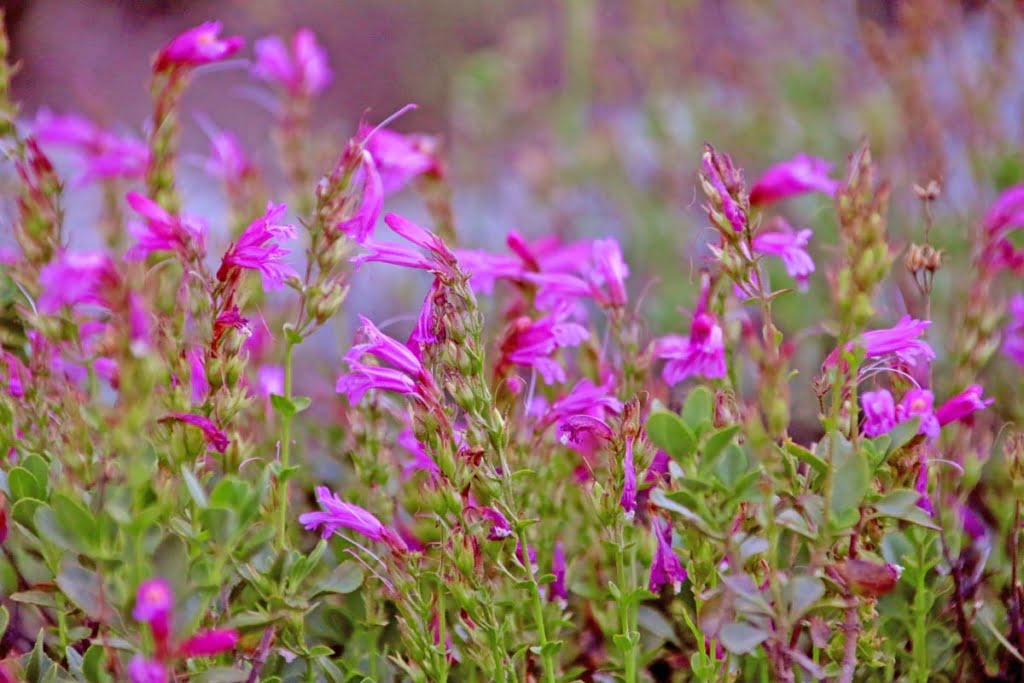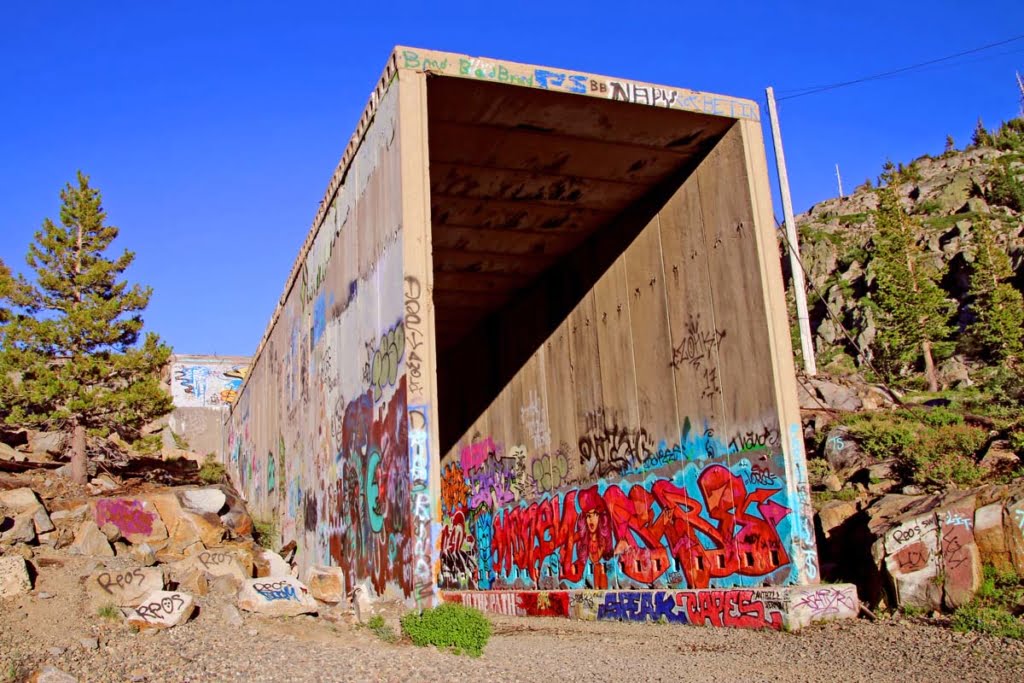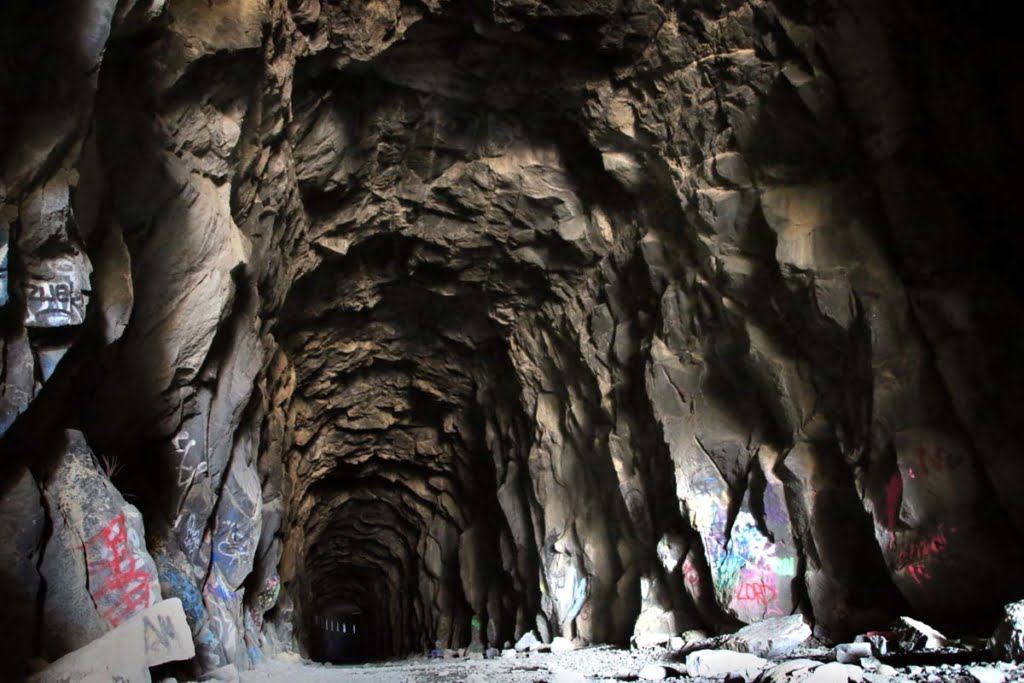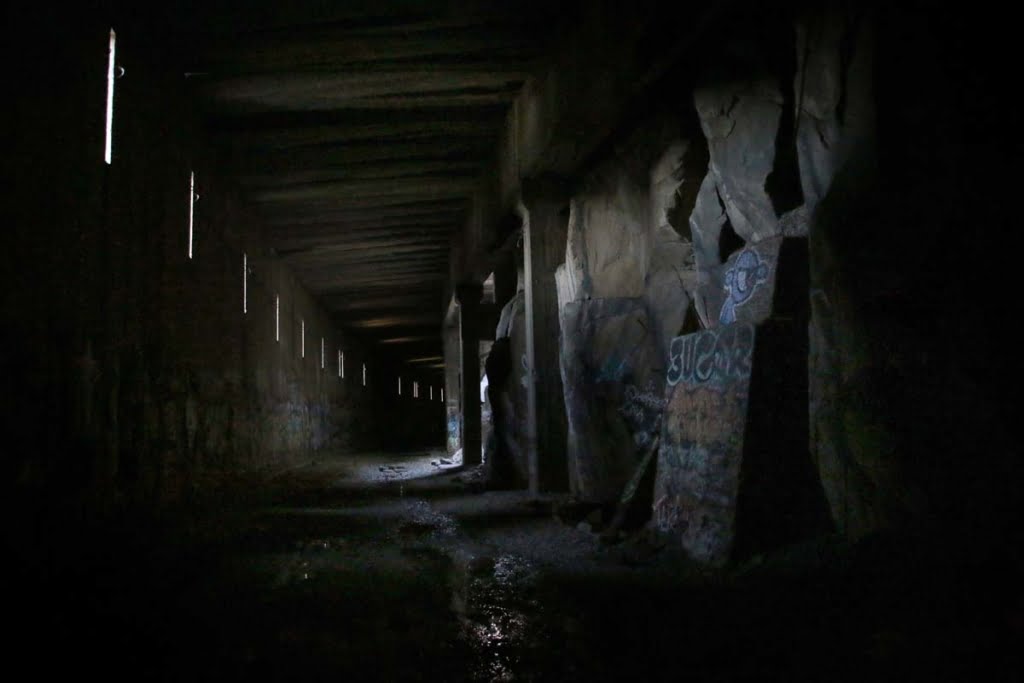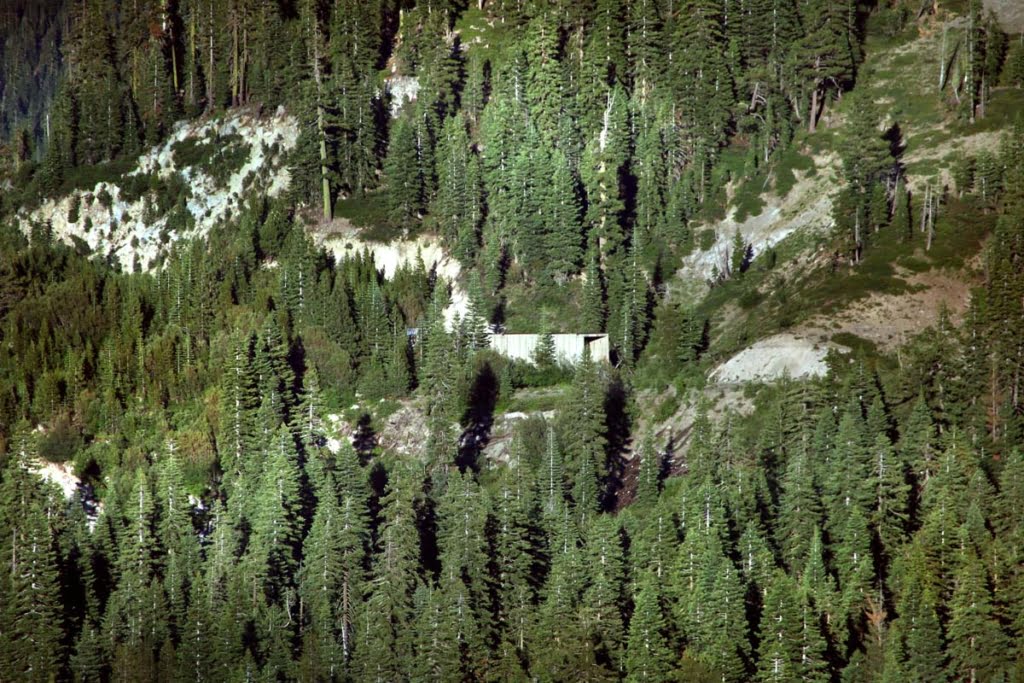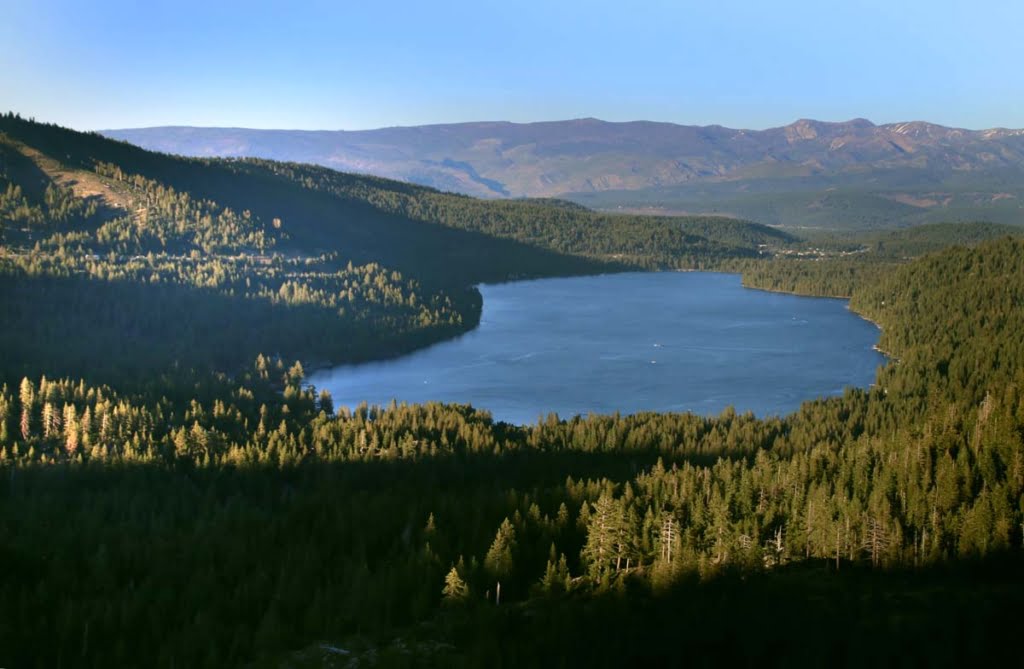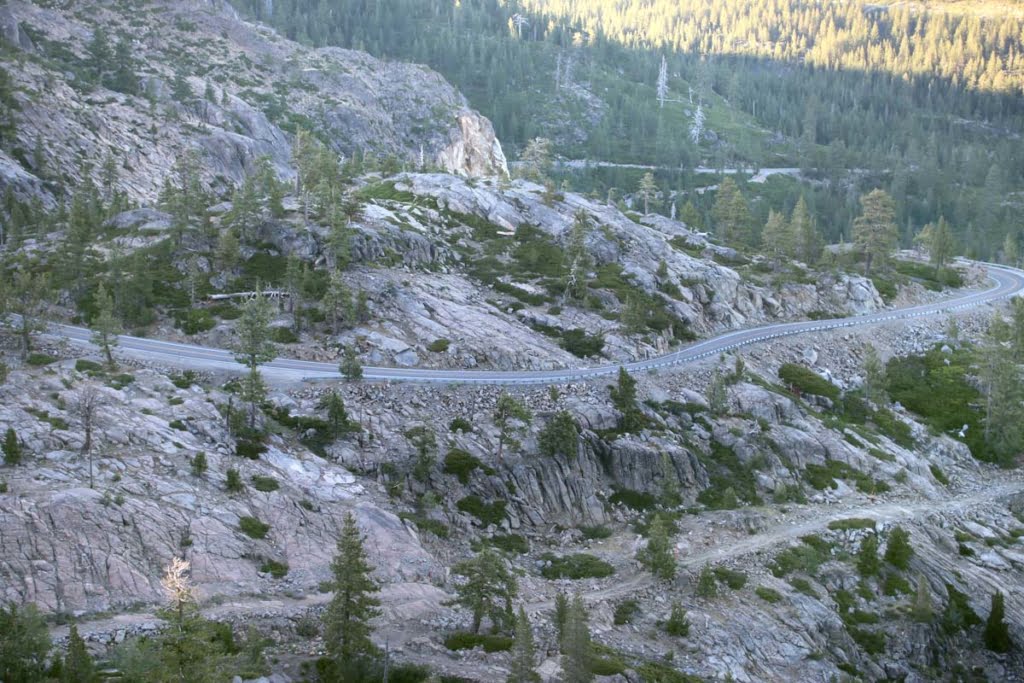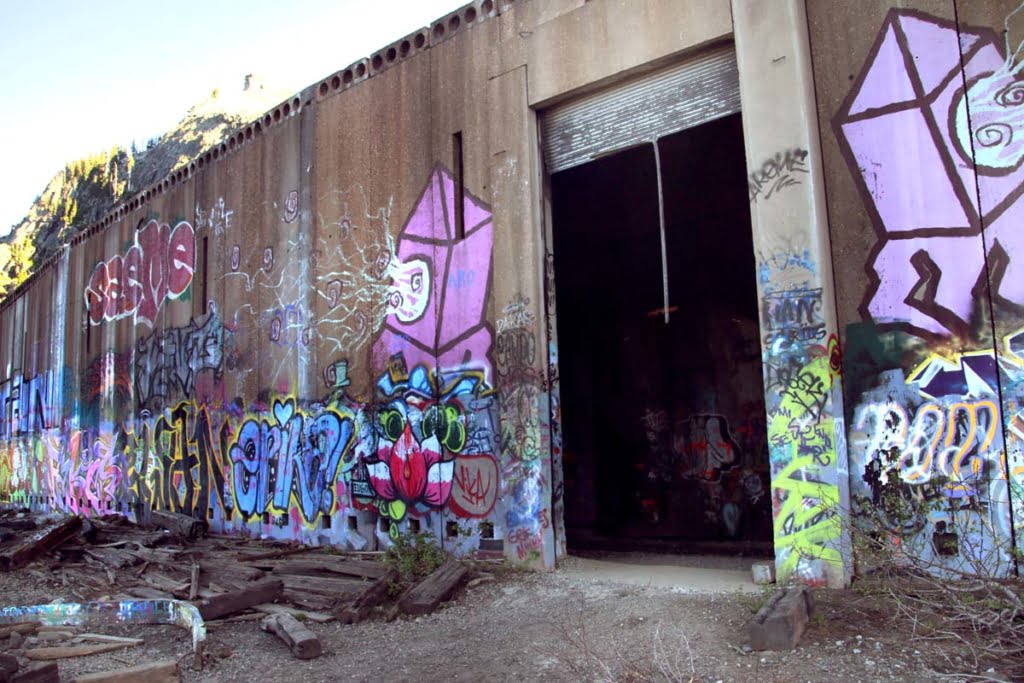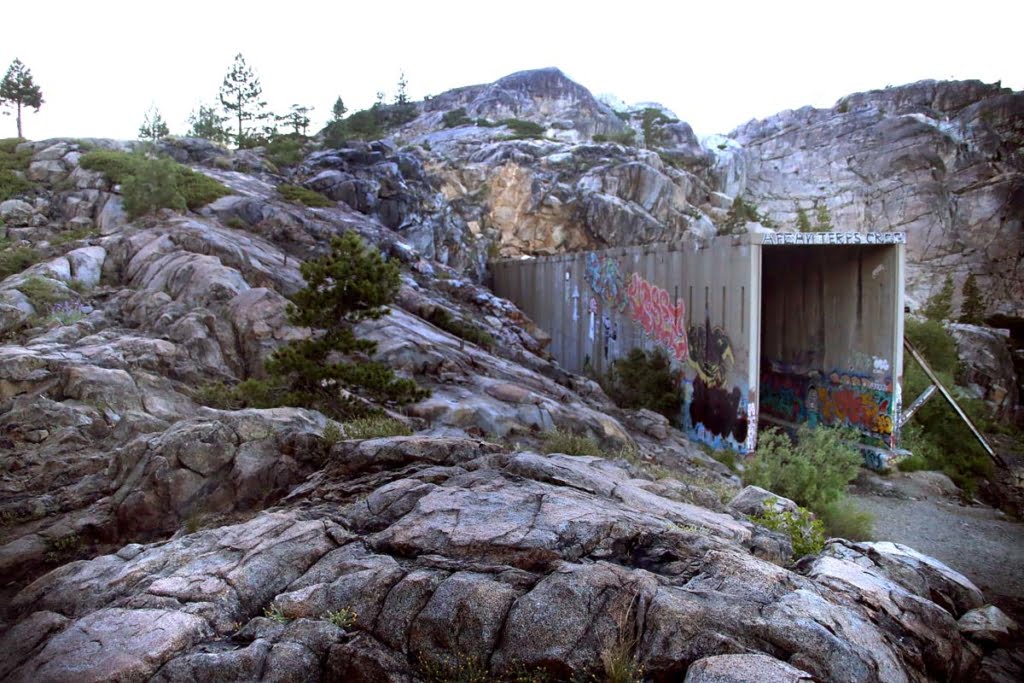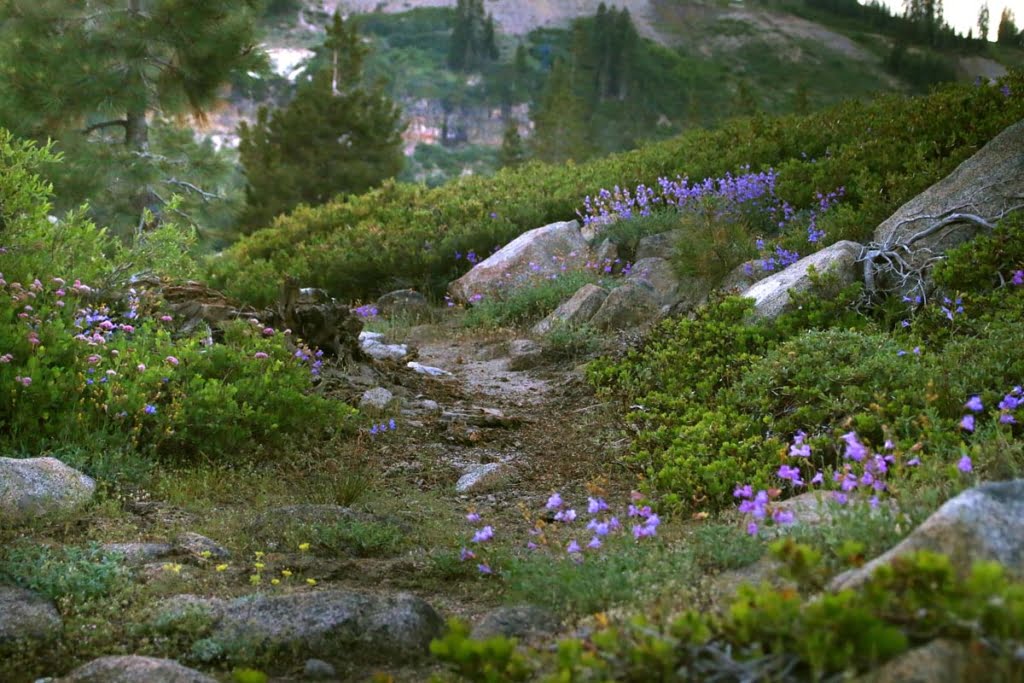 Follow our other page!