Hello everyone! This is a friendly reminder that any of these fun places we may visit, we are a guest at. Please treat both businesses and trails with the utmost respect. We here at Hidden California follow the 'Leave no Trace' mantra, meaning whatever you bring with you comes back with you. If you see trash on a trail, please do your part to help remove it. Remember, we are not picking up trash from another person but instead cleaning up for Mother Nature. Happy adventures!
Hidden Gems in Los Angeles County
Los Angeles is one of the most fascinating counties in all of the U.S. in my opinion.  Every time I come up here I feel the most intense energy of this city.  It is both intoxicating and suffocating to me (mostly due to how many people there are).
The history is rich and you truly would have to live multiple lifetimes up here to explore and document all the stories and secrets that lay in every nook and cranny.  Still, we have found our fair share of hidden gems while visiting and would love to share our finds with you.  So, without further ado, here is our list of Hidden Gems in Los Angeles County!
1. Old L.A. Zoo
I was pretty shocked to see that there is a full-blown abandoned zoo in Griffith Park the first time I visited. You wouldn't believe it unless you saw it with your own eyes! Griffith Park is quite large with plenty to see.
The new zoo, for instance, is also inside this park. But if you follow the correct trails, you will be lead into creepy, tagged cages, exhibits, offices and I'm sure so much more.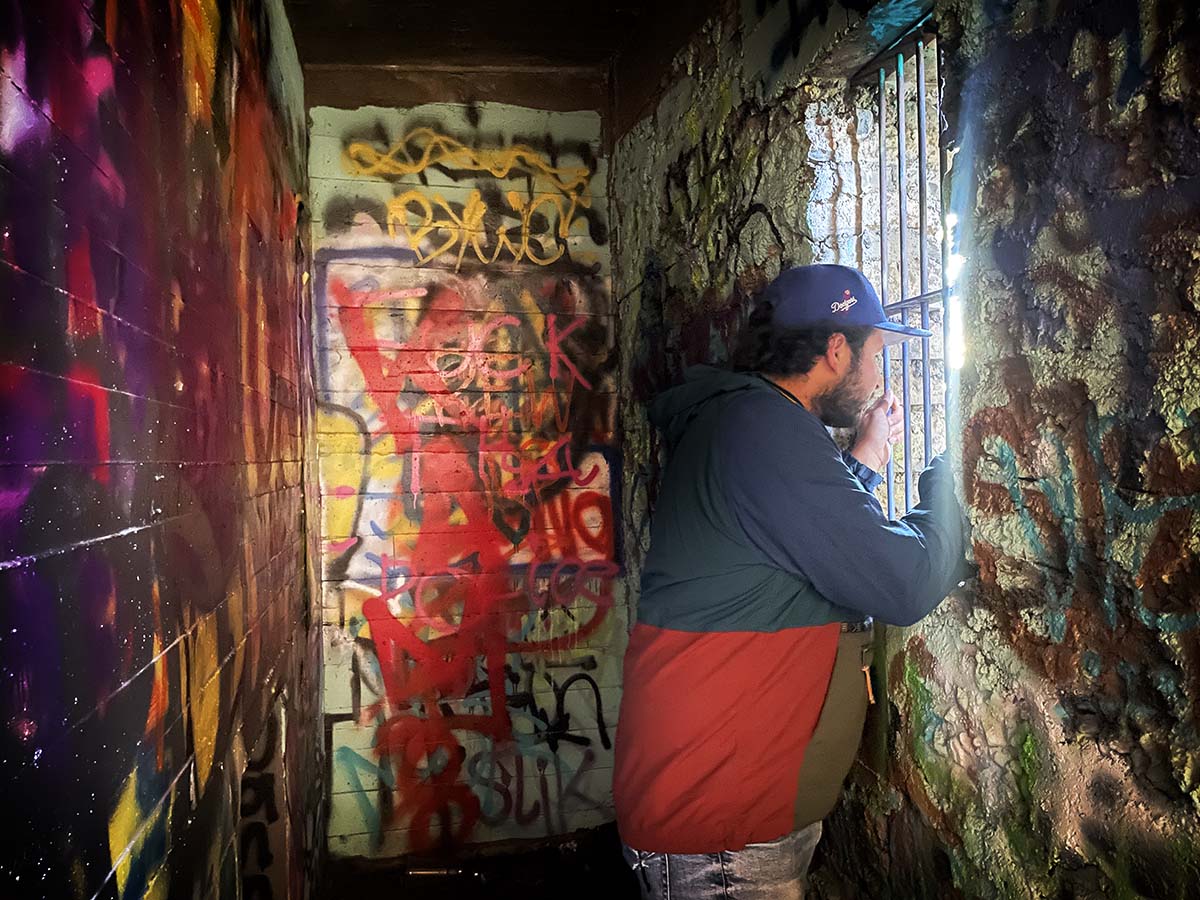 2. Bronson Caves
The Bronson Caves sit in a section of Griffith Park that has become known as a filming location for many movies and TV shows, especially westerns and science fiction, from the early days of motion pictures to the present.
They are in a remote-looking setting, but easily accessible location, has made it a prime choice for filmmakers, particularly of low-budget films, who want to place scenes in a lonely wilderness.
3. Catalina Casino
One of the most historic spots to visit in Catalina is located right where you will get dropped off when visiting this beautiful island.  Once you arrive, it's near impossible to not see this gigantic building over-looking the shore as it just beckons one's attention.
The Catalina Casino has a very rich history, whose walls have witnessed many of the world's elite over the decades.  It turns out it was never a casino at all and instead received it's name from the Italian word casino, which means "gathering place" as opposed to the English word which means gambling!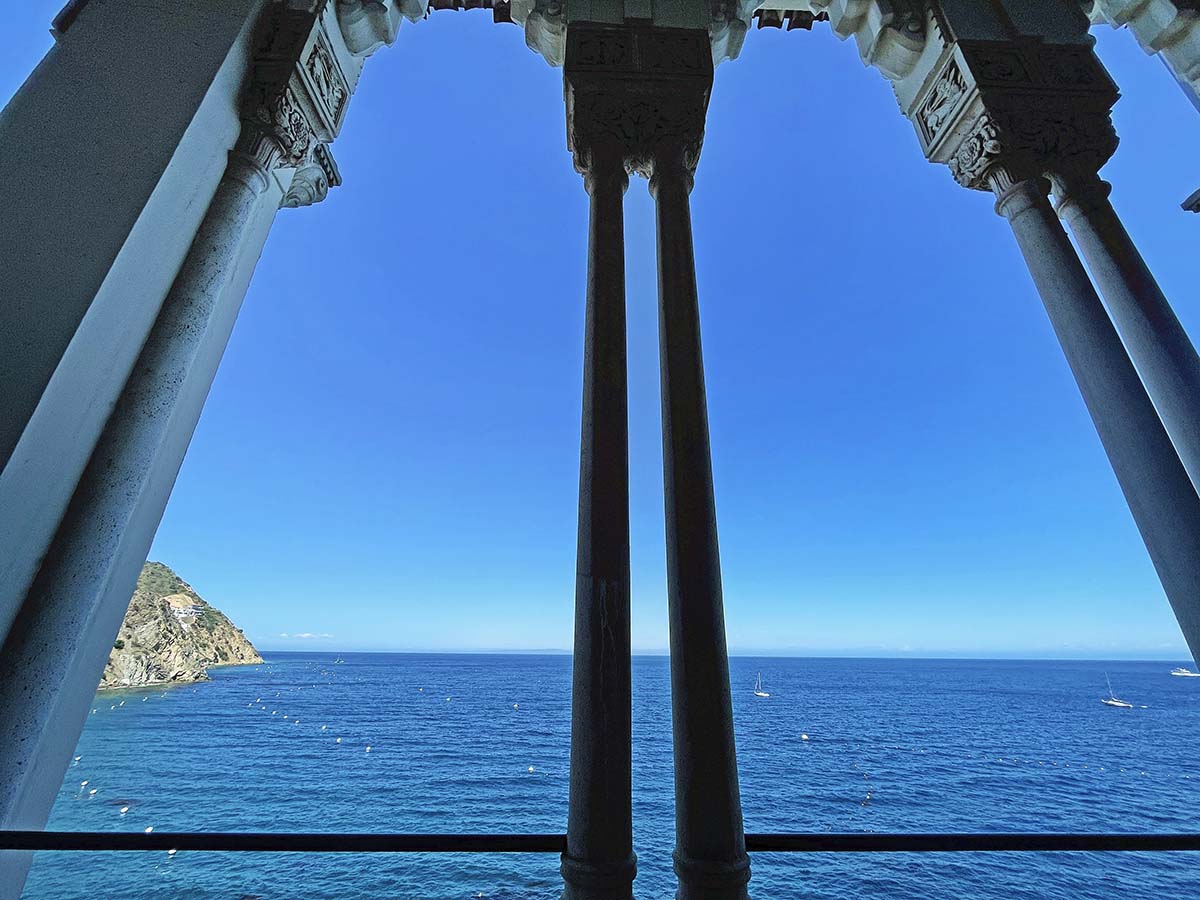 4. Descanso Gardens
Descanso Gardens is a 150 public garden with a rich history.  This is a place you will probably want to visit multiple times as there are just so many grounds to cover.
Originally the homestead and private garden of the Boddy family, their legacy has since been preserved and opened to the public to enjoy.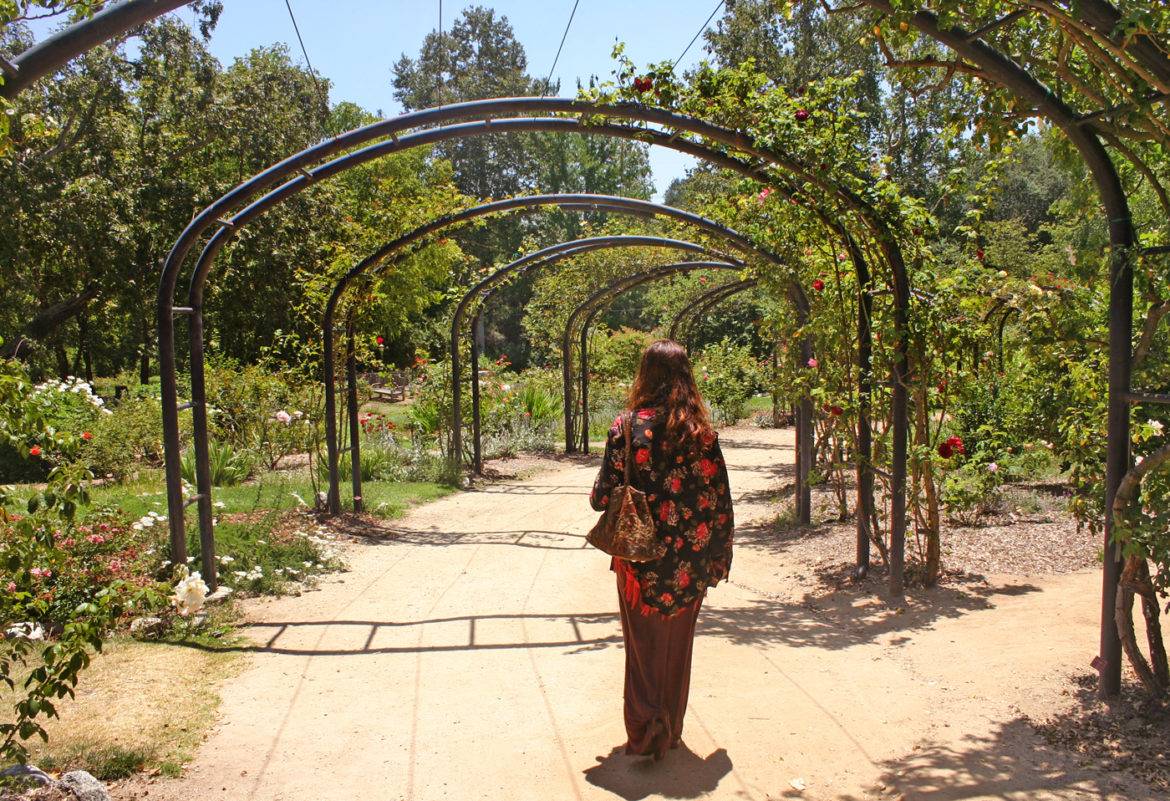 5. Greystone Mansion
The Greystone Mansion is dubbed "the most familiar house you've never visited" due to the fact that it has been used in more famous movies than almost any other home!
Today, the mansion is now a public park and often used for filming and special events.  There are a handful of productions that contribute to the upkeep and renovation of the mansion.
6. Hidden Treasures
I have always been told by locals that this is thee best thirft store to hit up if you're in the L.A. area. I would never venture up to L.A. just for this store, but if you're in the area and you love vintage-bohemian clothes, then head on over! The decor is quirky and fun and although 90% of the items are overpriced (in my opinion) there is a treasure chest filled with $1 items that are great!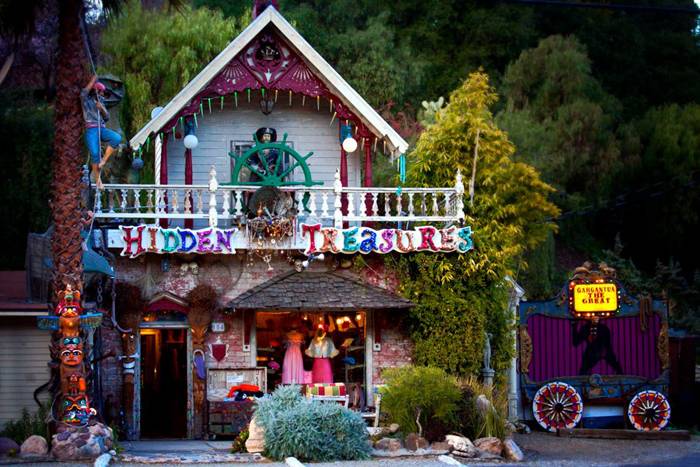 7. Paramount Ranch
What now appears to be a ghost town tucked away in the Santa Monica hills of L.A. was once a very popular film set for almost every Western film in the early to mid 20th century.
For over 60 years, this spot was used to mimic all types of locations such as Tombstone, AZ, Laredo, New Mexico, even Tom Sawyer's Missouri! Producers have even passed it off as 13th century China and colonial Salem. **This spot was destroyed by the 2018 Woosley fire, but restoration efforts have since begin**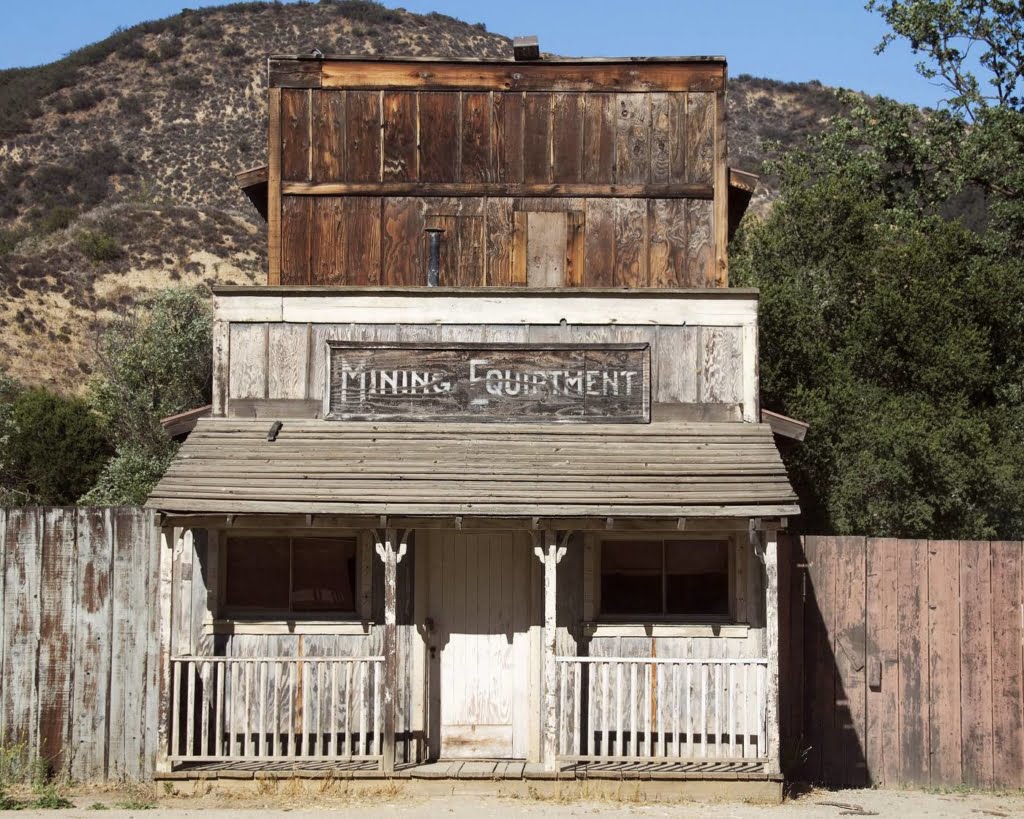 8. Korean Friendship Bell
This massive and intricately-decorated Korean Friendship Bell and pavilion was donated in 1976 to the people of Los Angeles by the people of the Republic of Korea. The gift celebrates the bicentennial of the U.S. independence, honoring veterans of the Korean War and to consolidate traditional friendship between the two countries.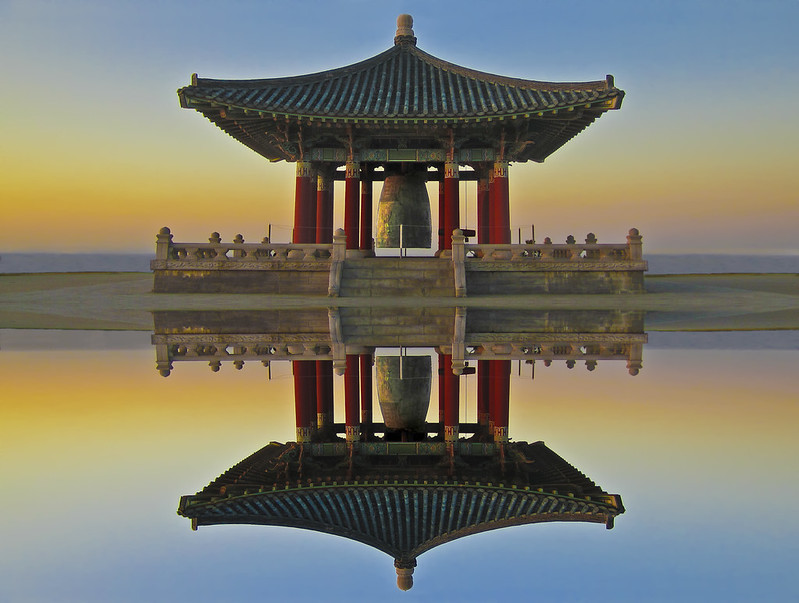 9. Lake Shrine
Lake Shrine was founded by Paramahansa Yogananda as a place for meditation, prayer, and individual worship. The outdoor pathways and meditation benches provide a quiet environment for personal reflection and the indoor sanctuaries are for silent meditation and prayer. There is also a temple with calendared public events, a retreat, and an ashram residence for men of the Self-Realization Fellowship monastic order.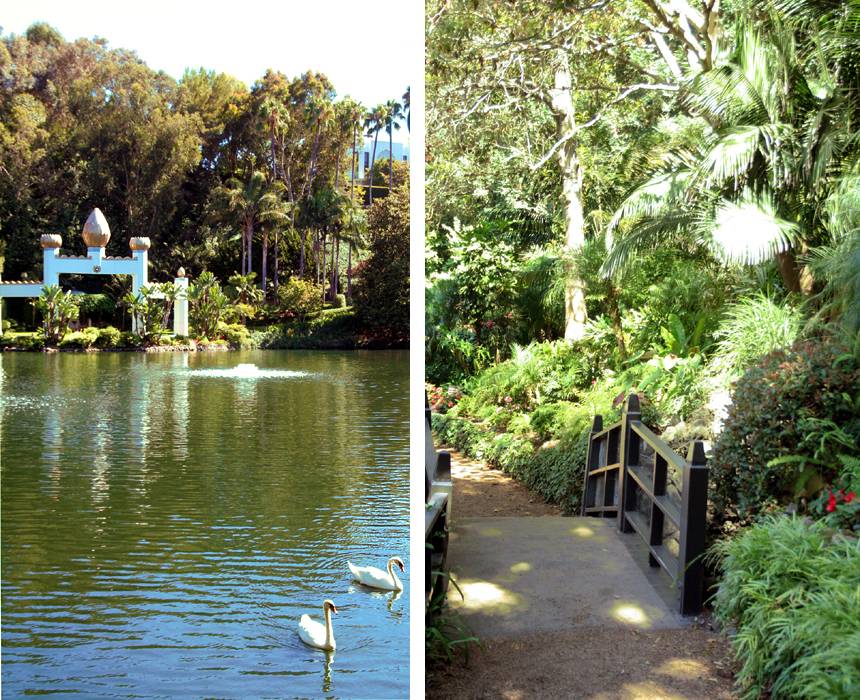 10. The Last Bookstore
The Last Bookstore is definitely one of the coolest bookstores I have ever visited! Los Angeles just seems like the perfect place for it to exist, with its whimsical, almost Hollywood-like magic. Not only are they a bookstore, but they also have art studios on the second floor and sell records.  This is definitely the spot to be if you need uplift and inspiration.
11. Malibu Hindu Temple
Malibu Hindu Temple is a temple of the Hindu god Venkateswara. The temple was built in 1981 and is located in the city of Calabasas near Malibu in the Santa Monica Mountains.
It is owned and operated by the Hindu Temple Society of Southern California. Built in the traditional South Indian style, it is frequented by followers of Hinduism in Southern California.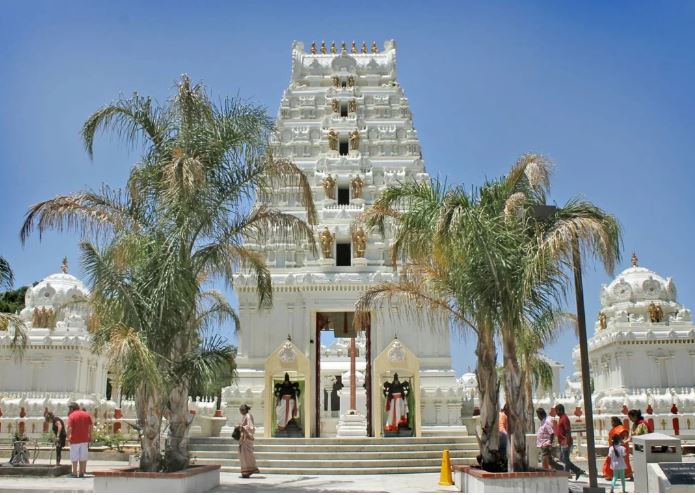 12. Mosaic Tile House
This is a home completely transformed into a piece of art, with the main emphasis on mosaics. What I quickly learned though is that photos really cannot do this place justice.
There are endless details to admire, many filled with humor and irony. Cheri and her husband, Gonzalo, clearly not only have a natural artistic talent but also a wicked sense of humor. All materials are recycled donations.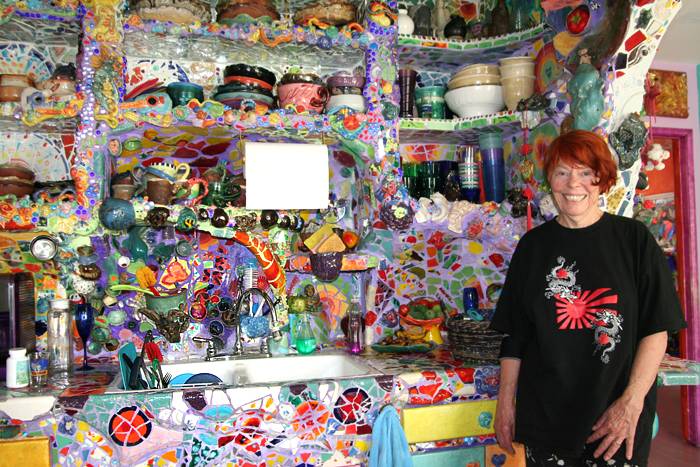 13. Walnut Creek Park
Walnut Creek Park (also known as the Michael D. Antonovich Trail) is a very beautiful hike in Los Angeles County that mostly takes you through a shaded oak grove. There is very little elevation except for at the very beginning which is a 300 ft. drop into the canyon.
Be prepared to navigate across multiple creeks which may present a challenge after a good rain.  We hopped across the rocks which have been laid out in a row pretty effortlessly.  With water shoes you can walk right across the water!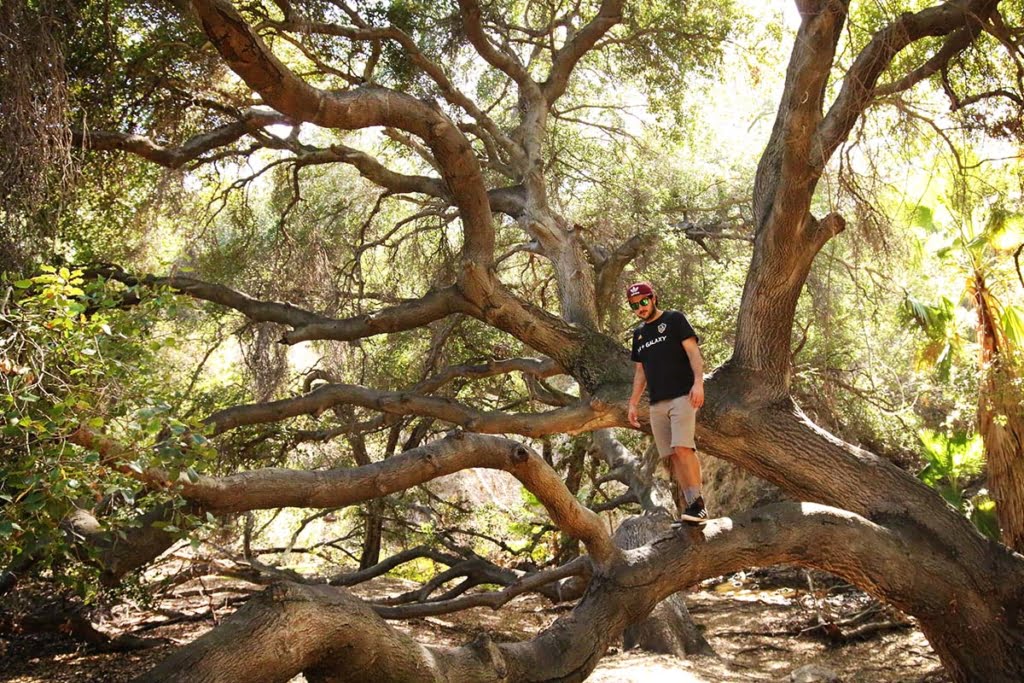 14. Murphy's Ranch
Deep in the hills of Los Angeles, down 500 steps into a secluded canyon, lays what is now the remains of a secret Nazi hideout from the 1930's. During its heyday, this stronghold had 22 bedrooms, a vegetable garden with raised beds, a power station, machine shed, giant meat locker, a fully irrigated hillside for growing food, a bomb shelter, and even a 375,000 gallon water tank.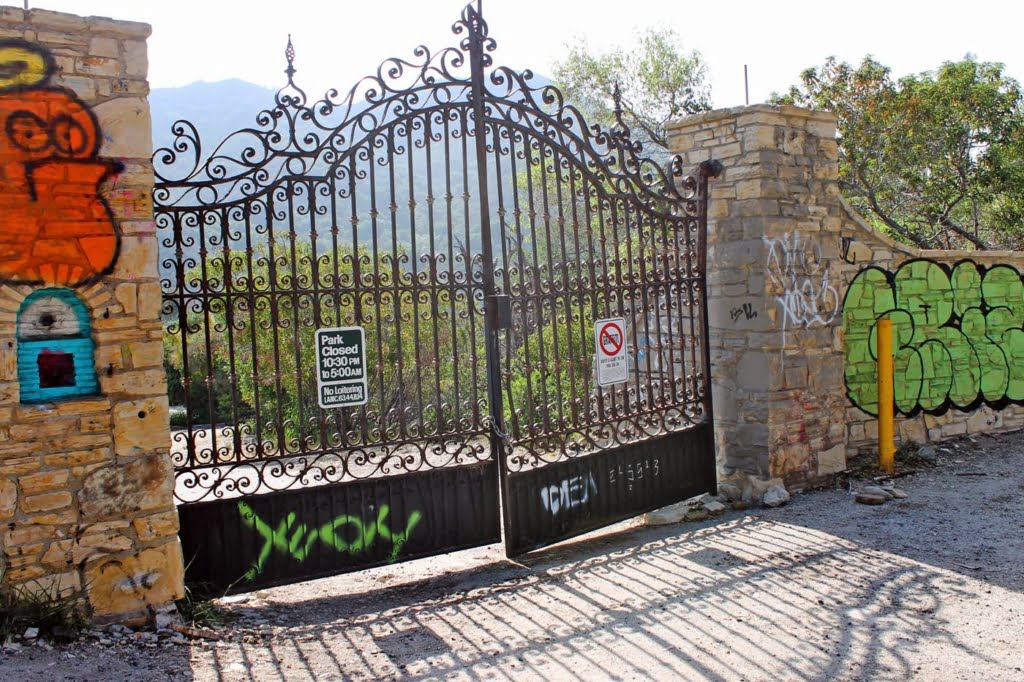 15. Museum of Death
The World Famous Museum of Death was founded in June, 1995, originally located in San Diego's 1st mortuary in a building once owned by Wyatt Earp. Evolving from the controversial art gallery the Rita Dean, founders JD Healy and Cathee Shultz realized the void in the death education in this country and decided to make death their life's work.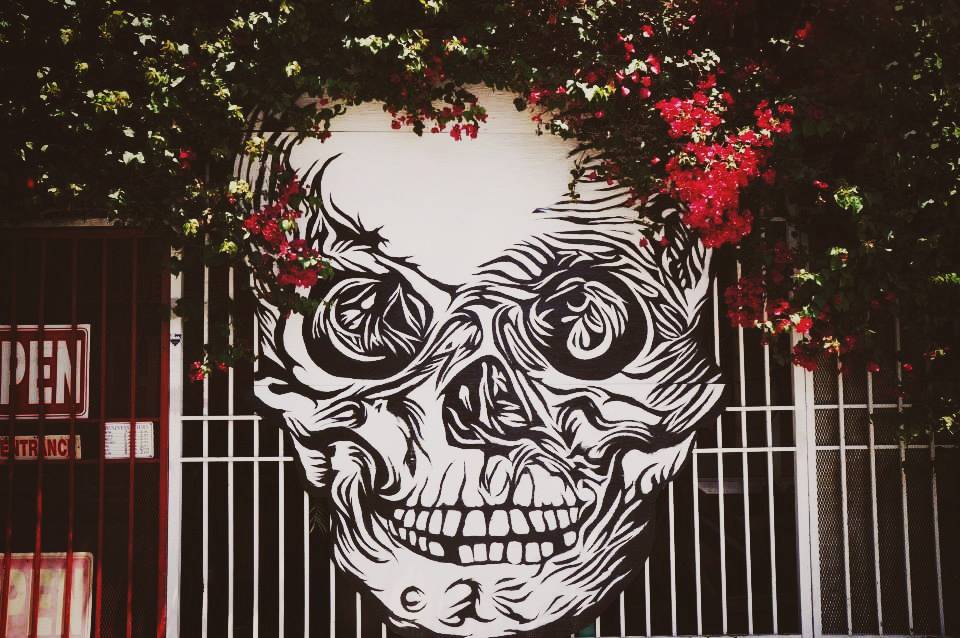 16. Randyland
Located in a normal-looking neighborhood in LA sits one very unique home. The front yard has been transformed into a spectacle of colorful, teardrop-shaped bottles filled with water, forming into one gigantic, thought-provoking art installation. The place is known as Randyland, and this ever-changing art piece is created by the ingenious mind of one individual: Randlett King Lawrence.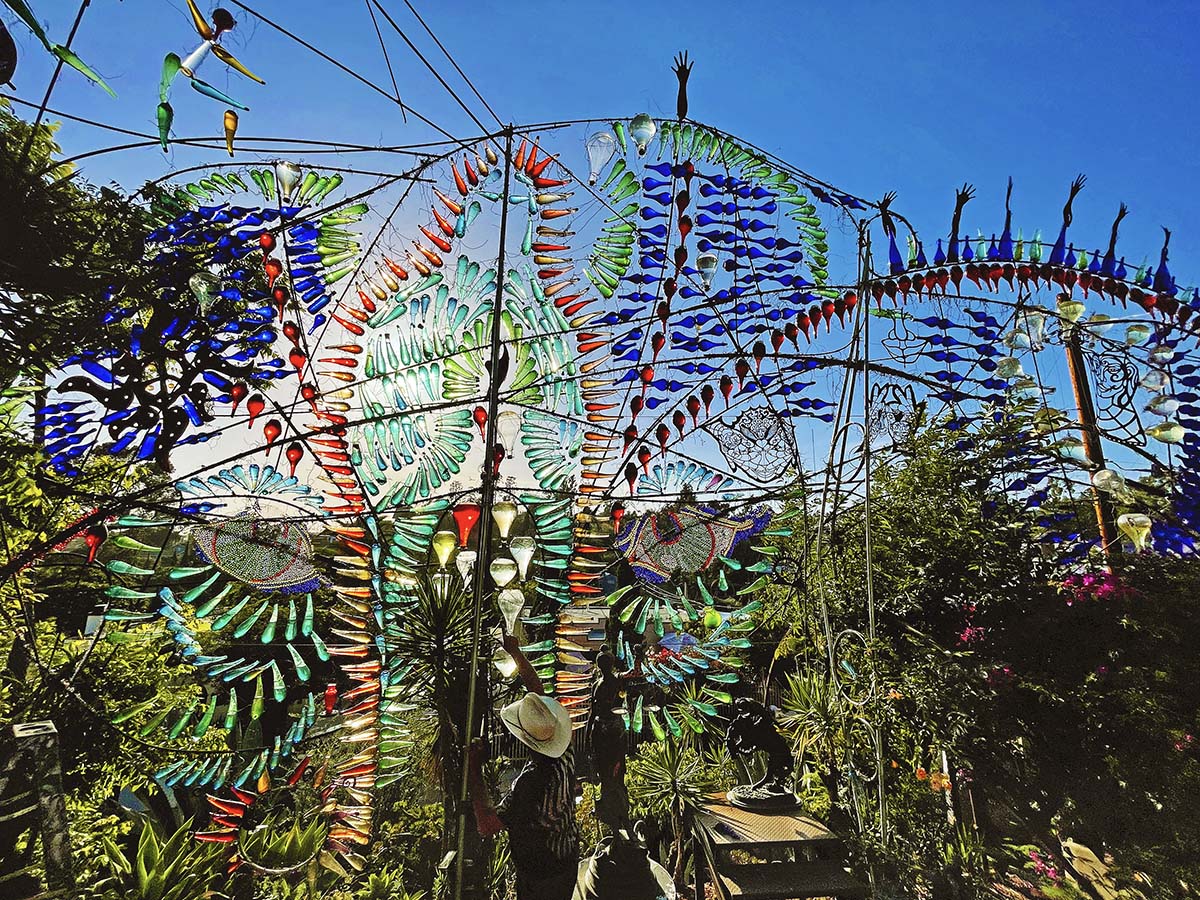 17. The Sunken City
The Sunken City is the aftermath of a devastating landslide that occurred along a cliffside in San Pedro in 1929. Most of the homes were saved and relocated, except for two which slid into the ocean. Part of the adjoining Point Fermin Park also fell into the ocean.
Today the Sunken City sits like a post-apocalyptic wonderland for explorers and adventurers alike.  I'm shocked that after all this time it still remains, but so happy that we still get to explore this insane area!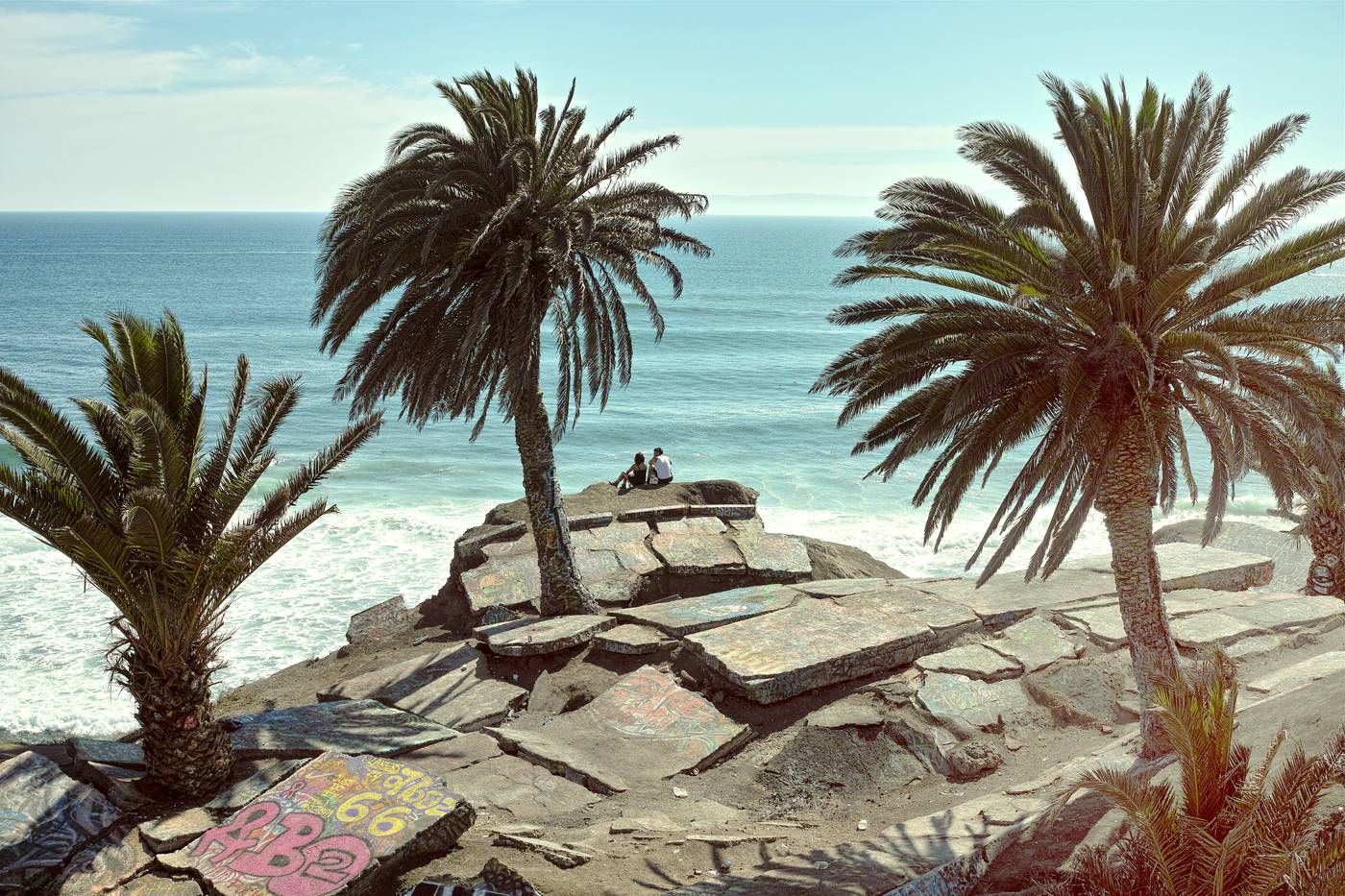 18. The Getty
The Getty is a gorgeous and impressive $1.3 billion art museum located in Los Angeles. It is beloved not only for its massive collection of art but also the architecture, gardens and beautiful views over-looking LA.
The Getty features pre-20th-century European paintings, drawings, illuminated manuscripts, sculpture, and decorative arts; and 19th- and 20th-century American, Asian, and European photographs.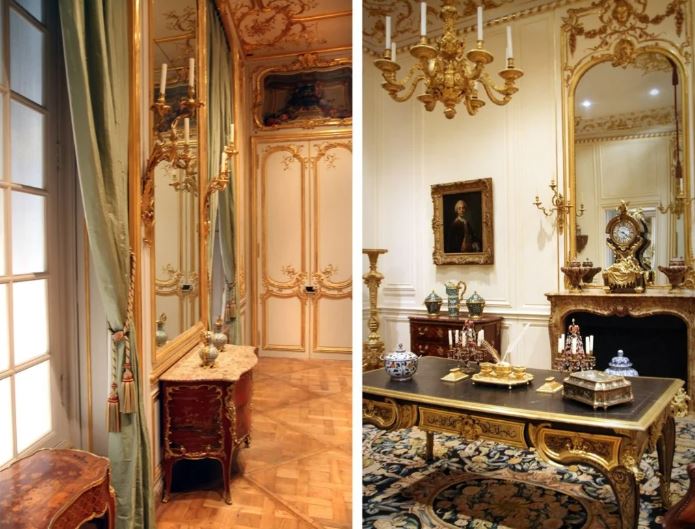 19. Trans Catalina Trail System
On a whim, I decided to backpack all of the Trans-Catalina trail system (TC). The TC is approximately 37.2 miles long and takes you across the entire island. On the Trans-Catalina you will encounter breathtaking cliff sides, remote beaches, stunning views from summits, rolling grassy hills, and even buffalo!
I noticed many blogs and posts did not provide sufficient information for planning and difficulty of the the hike. Below I take the liberties of detailing the planning, equipment, and cost of hiking the TC.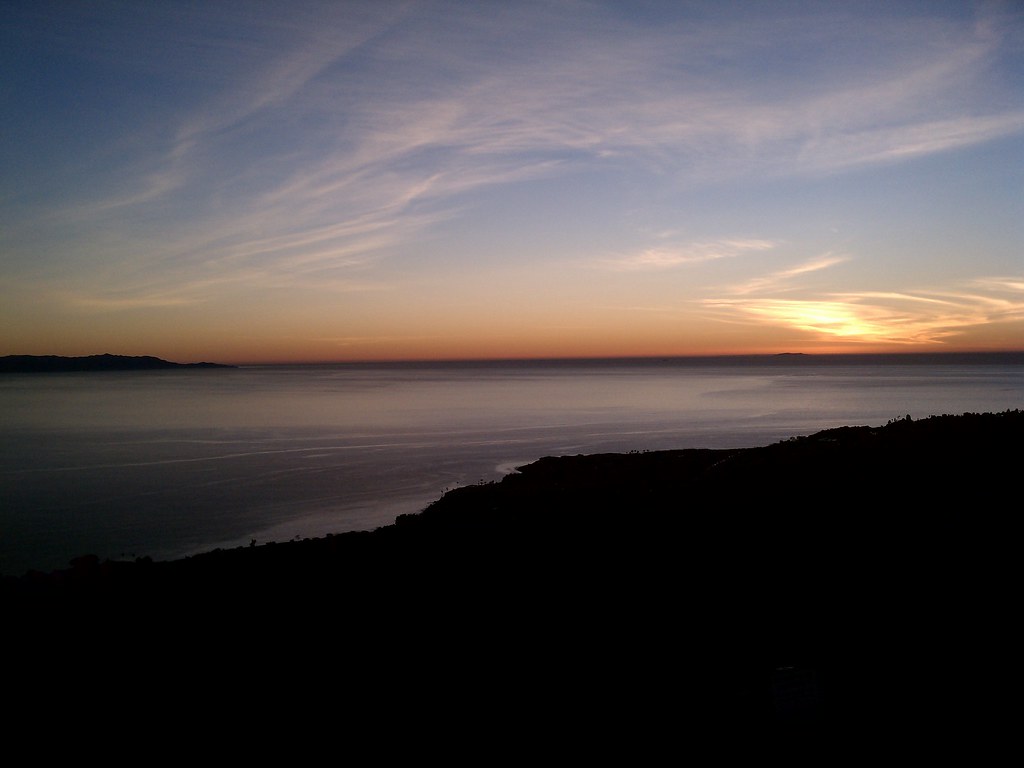 20. Venice Beach Canals
Can't afford to go to Venice, Italy?  Perhaps this can give you a tiny glimpse as to what you're missing out on.  We visited the canals during sunset.  It's an extremely dreamy stroll that can go on for many walks.  The homes are adorable and how lucky are these people to live right along the tranquil waters?!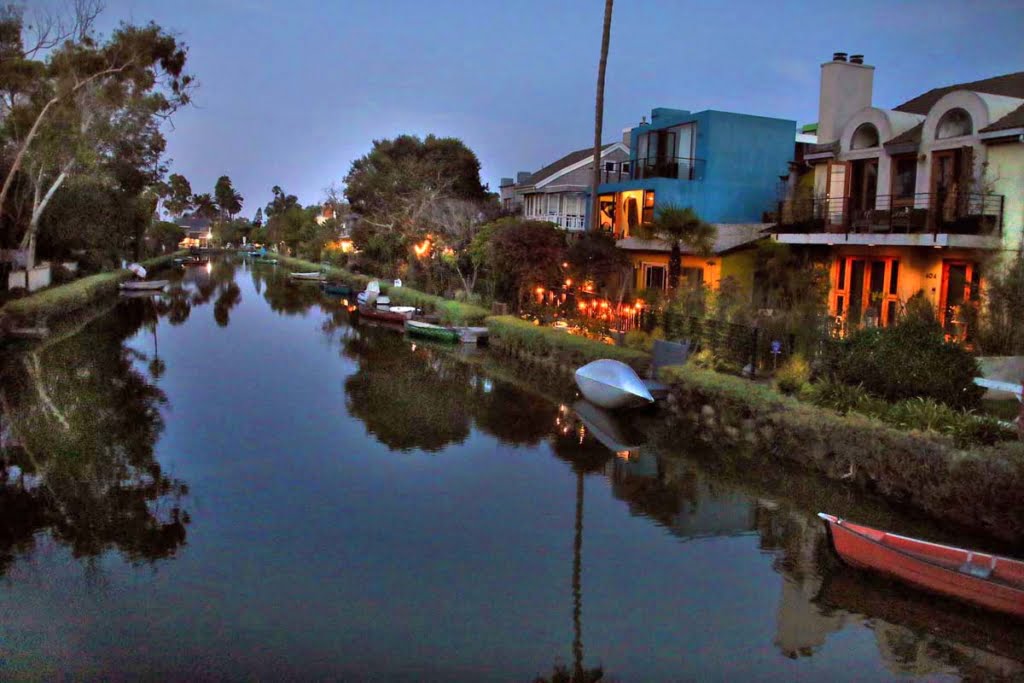 21. Pimu Eco Village
This was my first time visiting Catalina and WOW, I never could have imagined having such an enchanting first experience! If you want to venture deep into the island you must either back-pack or bike to get around or know someone with a boat or car.  I heard locals must be put on a wait-list for 30 years before they can bring a car over!
My friend actually helps manage the Airbnb's and Hipcamps at White's Landing and invited us to check out their slice of paradise.  I wasn't quite sure what to expect when visiting and it was definitely best that way.  When we got off the Catalina Express (which is what you will ride in order to arrive in Catalina) we headed onto a small pontoon boat to navigate through the sea to get to the private beach! Pimu Eco Village was a memory I will never let go of!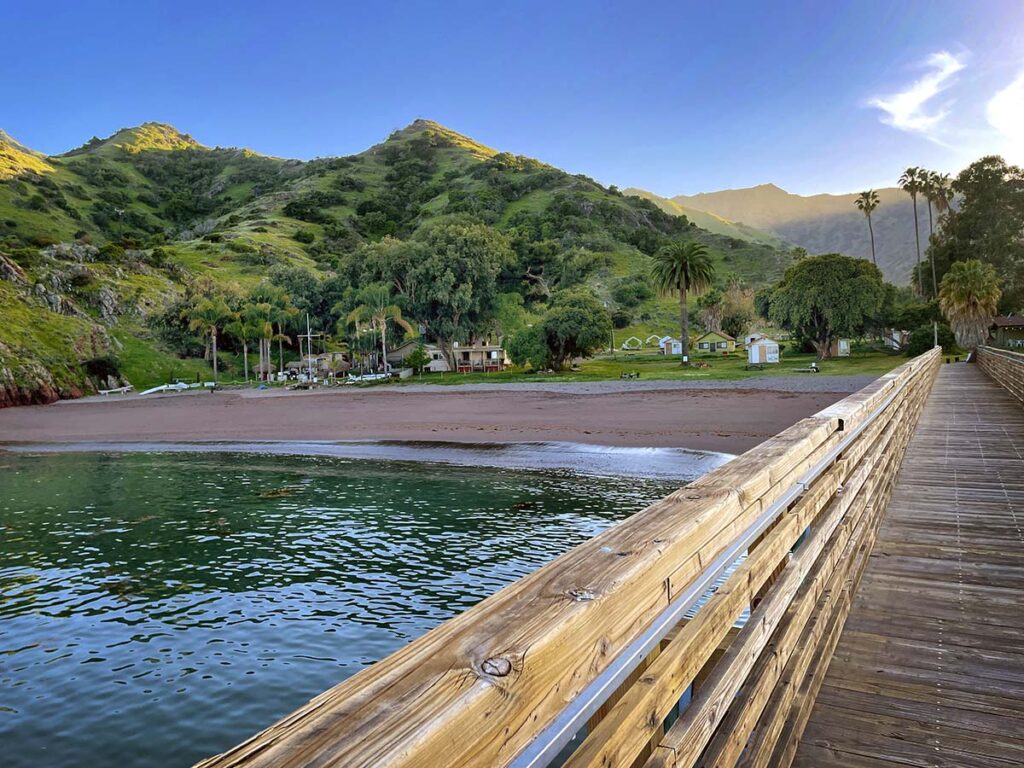 22. Witch's House
The Witch's House, also known as the Spadena House, is one of a handful of storybook homes located in Beverly Hills.  The style is whimsical and intentionally dilapidated, giving it a somewhat spooky look.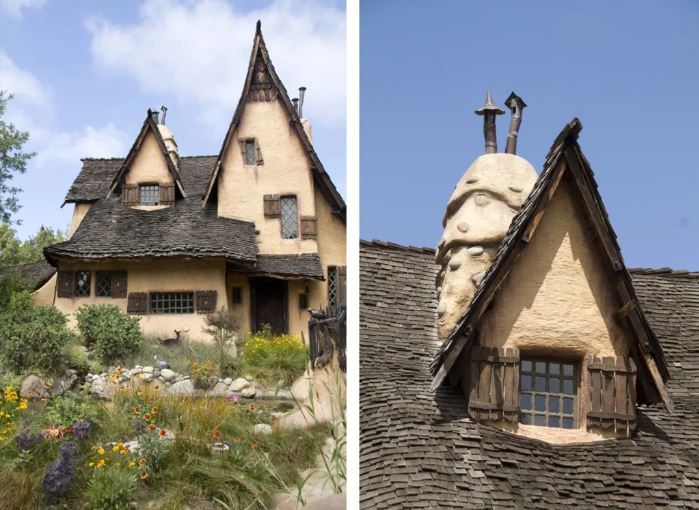 23. Arlington Garden
The Arlington Garden is a public 3-acre garden in Pasadena.  The garden is located on the former staging ground site for the 710 freeway which was halted due to the community opposing it.  In 2005, the Arlington Garden was birthed instead.
The garden is inspired by Jan Smithen's book Sun-Drenched Gardens: The Mediterranean Style.  The goal was to create a water-wise garden that celebrated Southern California's Mediterranean climate.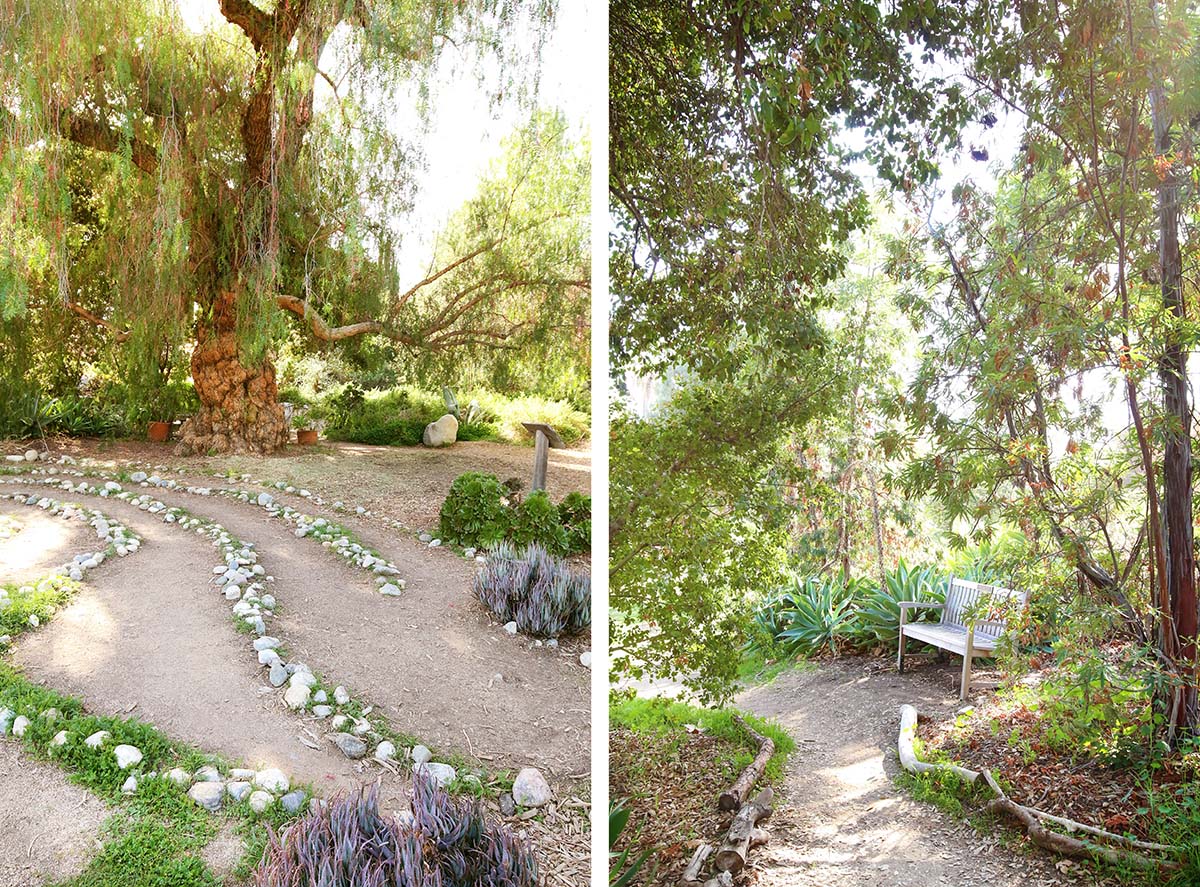 24.  Peace Awareness Labyrinth & Gardens
The Peace Awareness Labyrinth & Gardens is an historical Renaissance home built in 1910 that is open to the public for tours, meditation and other spiritual events.
The mansion has quite a history, originally being built by Secundo Guasti whom was one of the biggest winemakers in California at the time. There's even a whole town built by and named after him!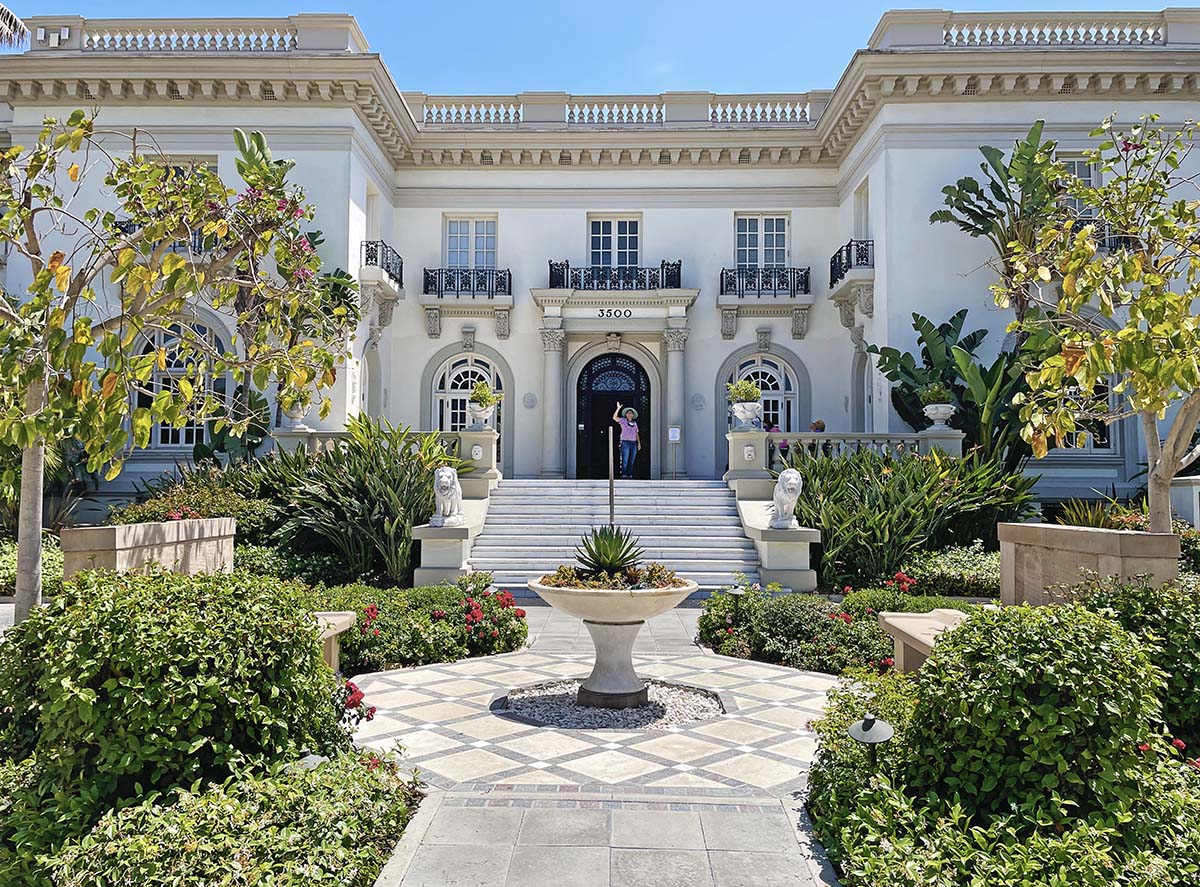 25. Heritage Square Museum
I cannot even begin to describe how absolutely stunning these homes are and can only imagine what living in one of them would feel like.  All were constructed during the Victorian era and today serve to educate the public about the everyday lives of people during the close of the 19th century and into the 20th century.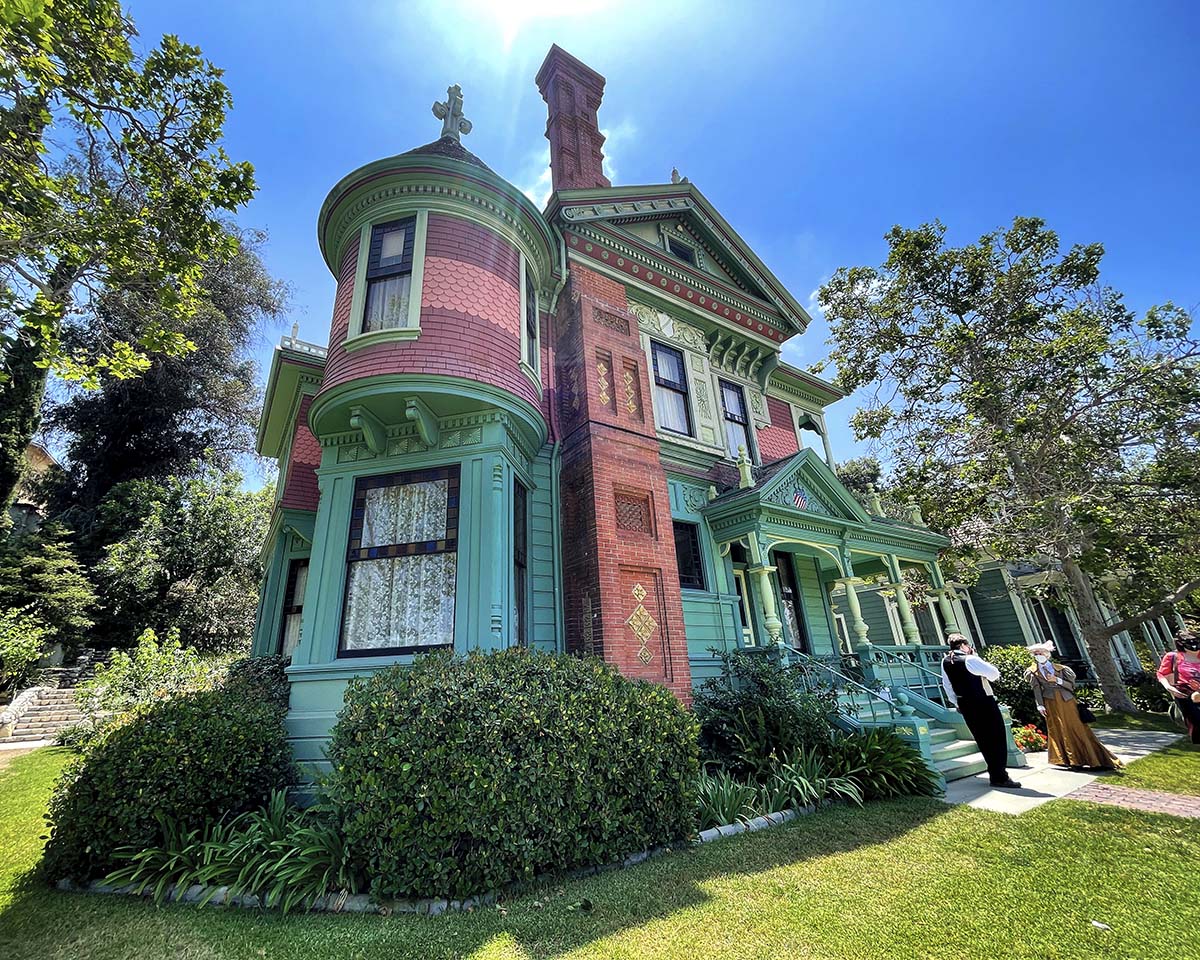 26. English Springs Park
We came across English Springs Park by chance one day while in the area. This turned out to be a beautiful park with a waterfall and the perfect spot to relax for awhile before continuing our day.
There were a ton of turtles including a bottlenose turtle (not sure what its real name is at this point). It was such a treat to see though.