San Bernardino is a highly versatile county covering everything from the desert land of Joshua Tree to the snow-capped mountains of Big Bear and Crestline.  There is just SO much to do out here and plenty of interesting and mysterious spots to learn about.  This list will be ever-growing so make sure to occasionally check back.  For now, here is our list of Hidden Gems in San Bernardino County!
1. BAPS Shri Swaminarayan Mandir
Baps is located on 20 acres and is free to the public to respectfully appreciate and explore. There is a stunning 91 ft. lotus-shaped pond and multiple intricately-carved structures which house their Mandir (which is a Hindu temple), a cultural center, gymnasium and classrooms.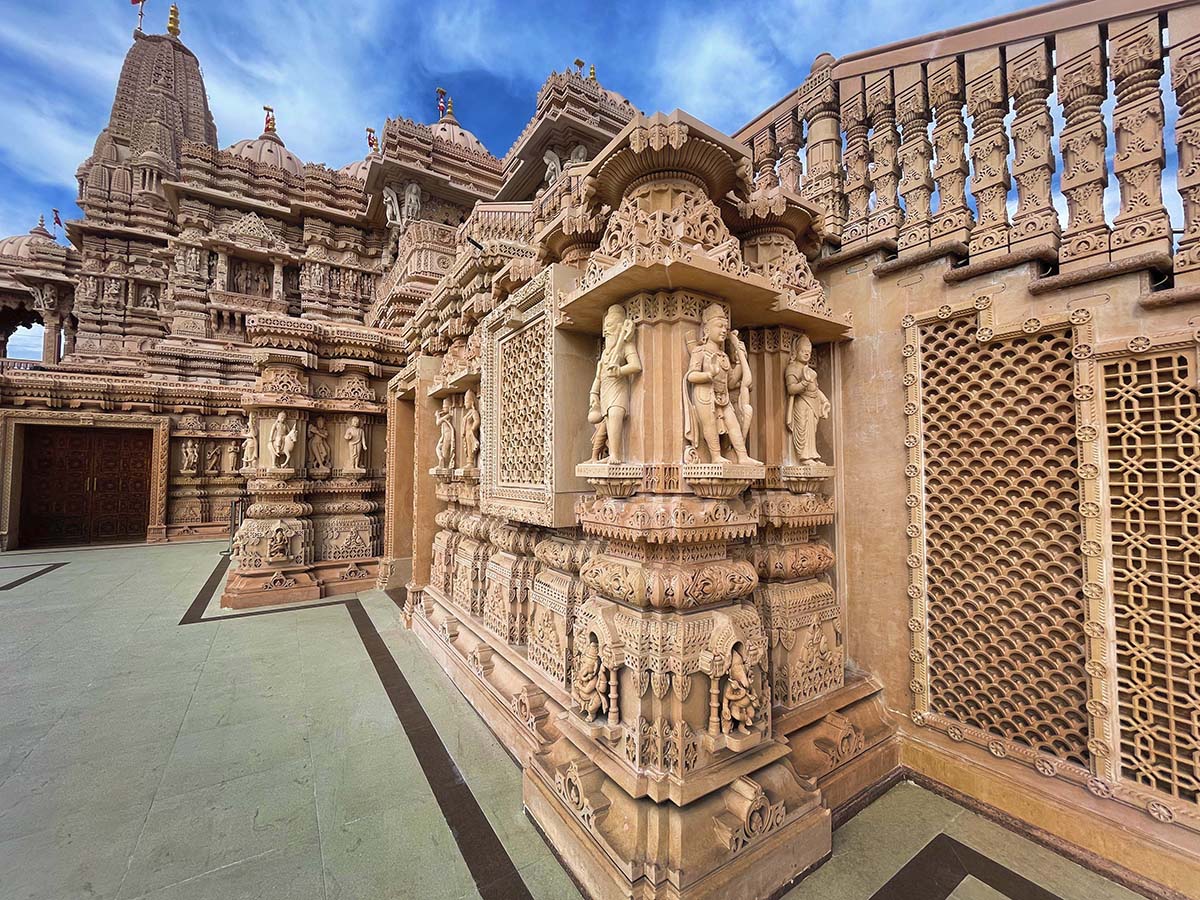 2. English Springs Park
We came across English Springs Park by chance one day while in the area. This turned out to be a beautiful park with a waterfall and the perfect spot to relax for awhile before continuing our day.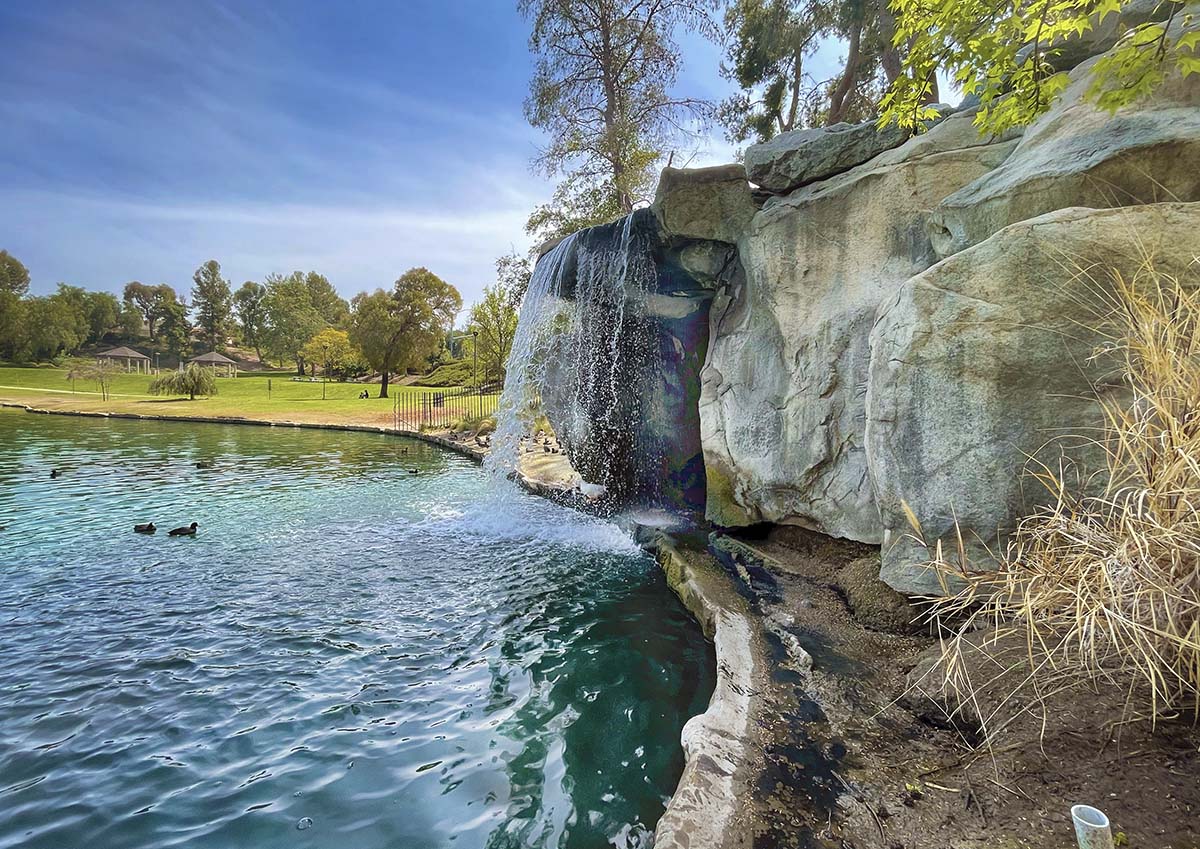 3. Noah Purifoy Outdoor Museum
For those that enjoy art and also visiting Joshua Tree, the Noah Purifoy Outdoor Desert Art Museum should be added to your list. Located on 10 acres in the Mojave Desert, this unique collection of installations was created by artist Noah Purifoy during the final decade of his life.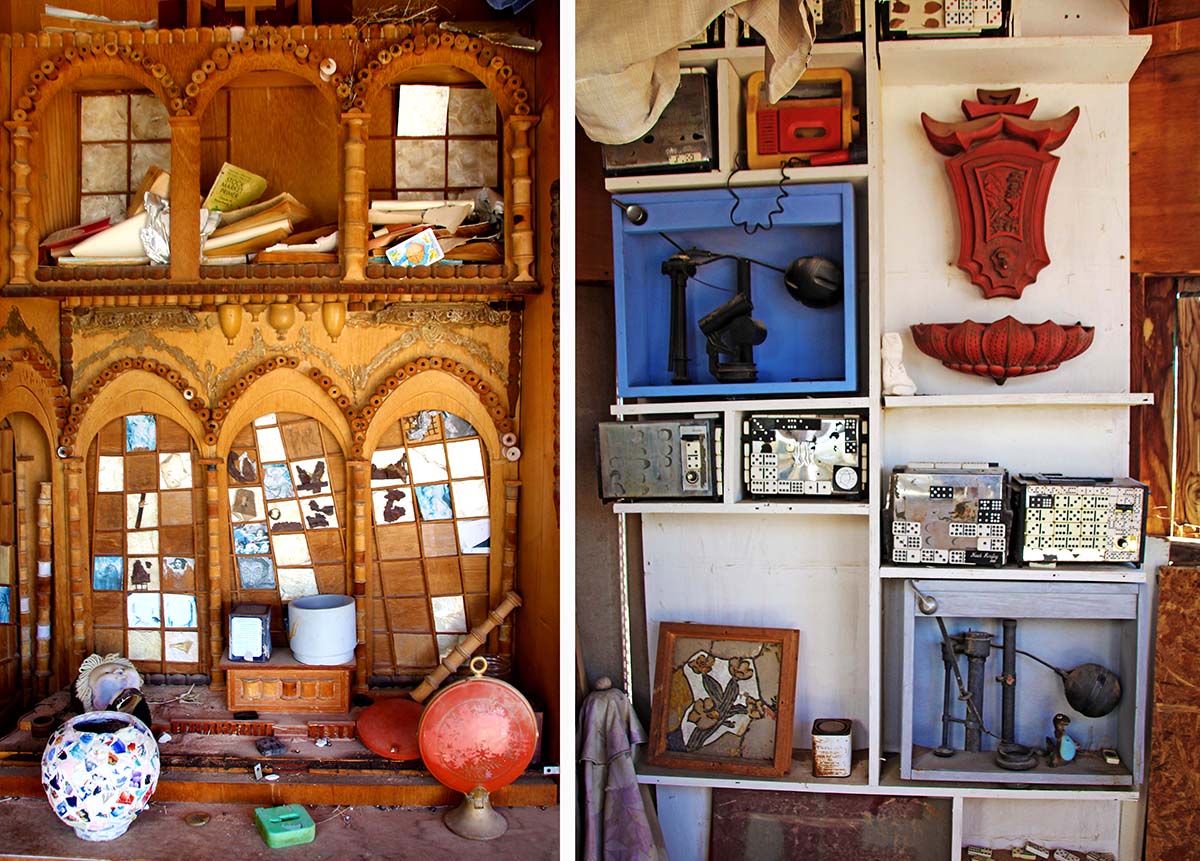 4. Crestline Hang Glider & Paraglider Launch
Crestline, located in the San Bernardino Mountains, has some of the most gorgeous views around.  One of the best spots to not only enjoy the views but also watch hang gliders take off is the Crestline Hang Glider & Paraglider Launch.
If you want to fly make sure you join the CSS and have a valid USHPA membership and rating first.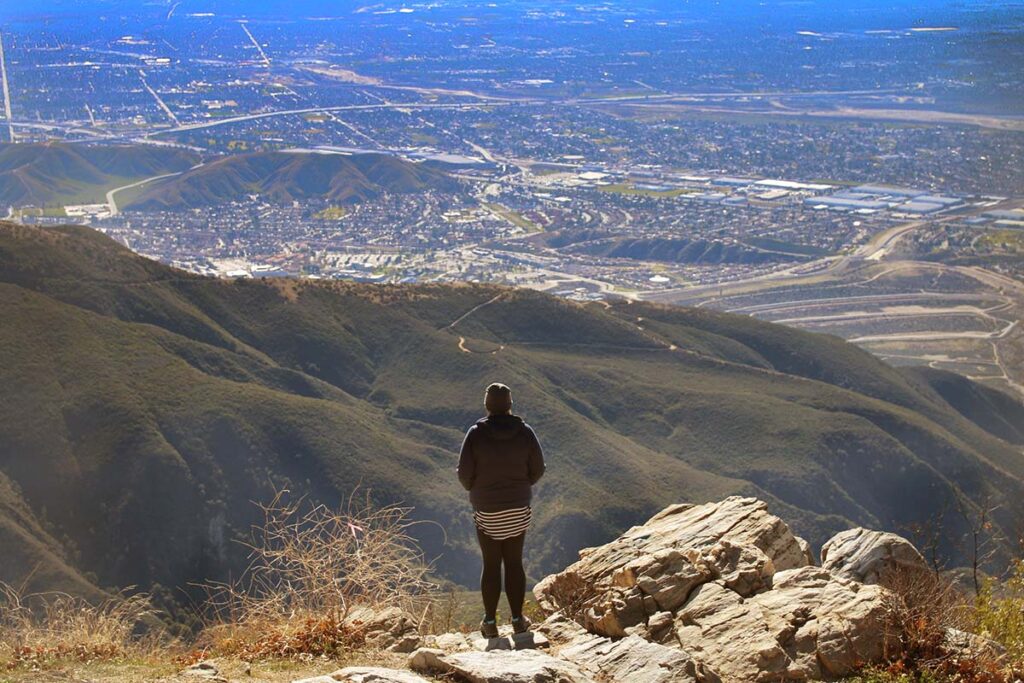 5. Pioneertown and Pappy & Harriets
Built in the 1940's,  Pioneertown was originally created with the purpose of being a live-in Old West motion-picture set. The set was a place for the actors to live while filming and was designed to look like an 1870's frontier town.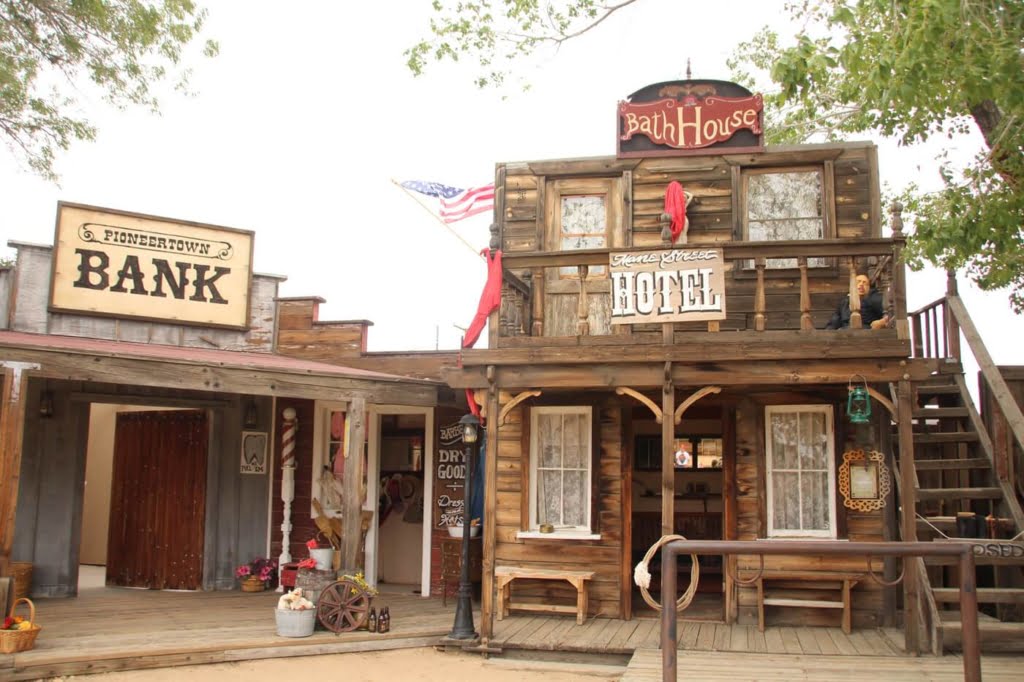 6. Elmer's Bottletree
Elmer's Bottle Tree Ranch is two acres of high-standing sculptures created from glass bottles and other oddities scattered around.  Elmer Long and his son, Elmer Long jr., are the creative duo behind this eccentric art forest.
Long Sr. was an aviation engineer and had always been fond of the desert and all the mystique surrounding it.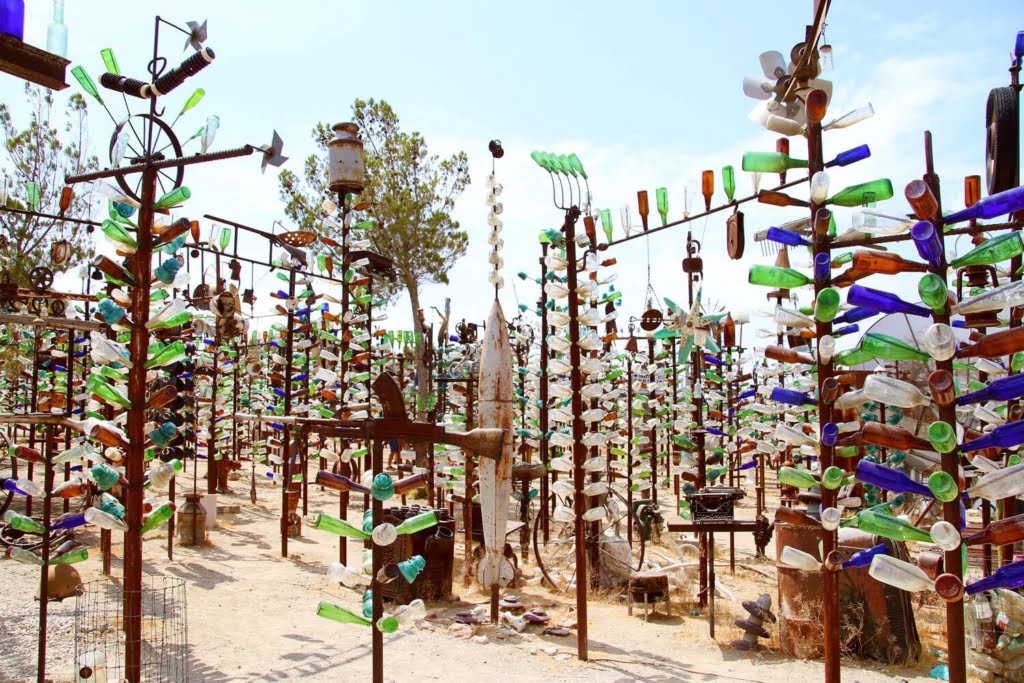 7. Egyptian Building
One day when we were driving up highway 71 and with just a moments notice I spotted the most insane Egyptian building, which was so stunning that I told my partner to get off the next exit so we could figure out where it was!
The entire building is chiseled out on all 4 sides in great detail.  It turns out it was created to replicate the ancient Abu Simbel temples which were carved into a mountainside on the west bank of the Nile River in 1244 B.C.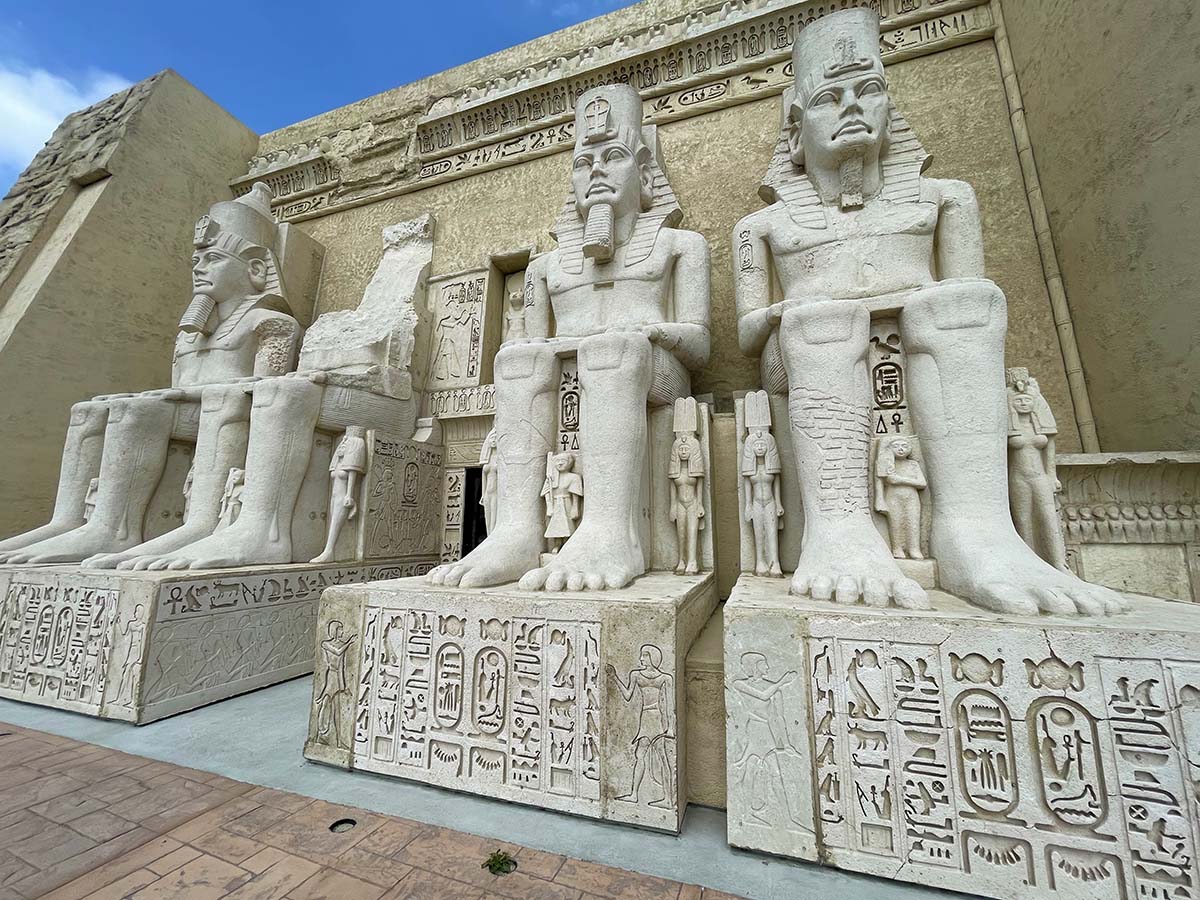 7. Heart Rock & Seeley Creek Falls
Heart Rock Trail is an easy hike for all ages in San Bernardino County that leads to a small waterfall and a perfectly-shaped heart indention in one of the large boulders.  The heart shape was created from water hitting the rock over thousands of years.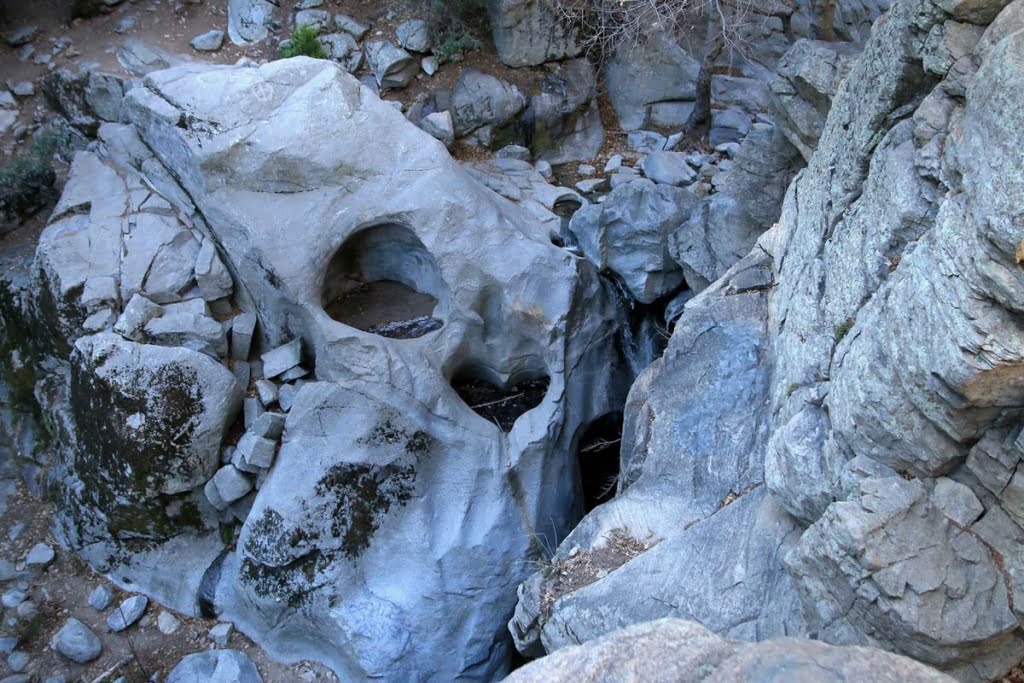 8. Jack-O-Landia
We were first made aware of Jack O'Landia through an internet search of the Apple Valley/Lucerne Valley region in conjunction with a trip we were planning through the area. It looked both interesting and mysterious on the web, as it was supposedly locked up 24/7 and could only be viewed from the road. There were rumors of bodies buried on the property and of a mysterious and aloof property owner. On our visit we were able to clear up most of the mysteries and we can now provide the interesting back story on Jack O'Landia.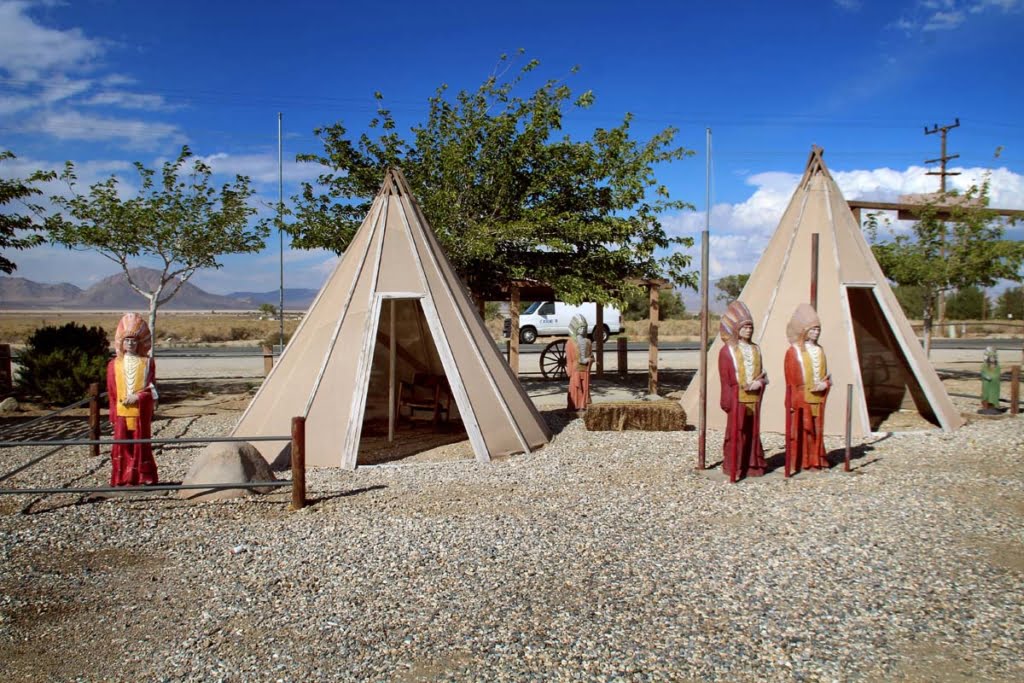 9. Calico Ghost Town
Calico Ghost Town lies about three miles east of 15, identified by large lettering near the top of a mountain directing visitors to the site. The town dates back to 1881 when silver fever drew miners to the Southwest in search of riches.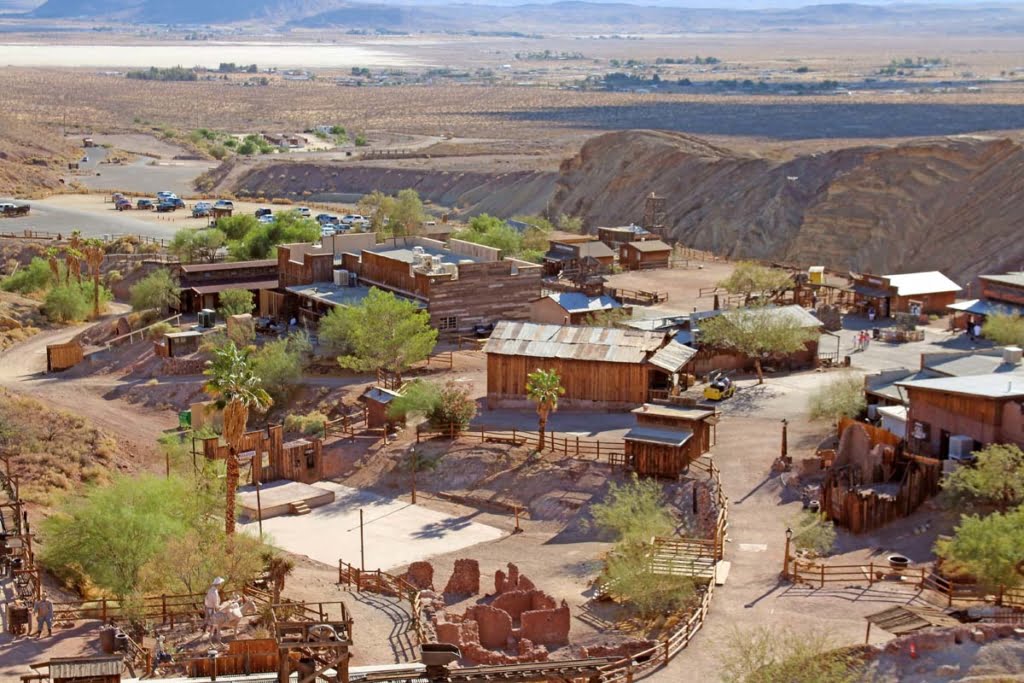 9. Prospect Park
Prospect Park is an 11.4 nature park located in Redlands.  This is an excellent spot for picnics and photoshoots with endless scenic nooks and crannies.  The park holds the outdoor-seating Avice Meeker Sewall Theater for 400+ people which is where the Redlands Summer Theater Festival is held.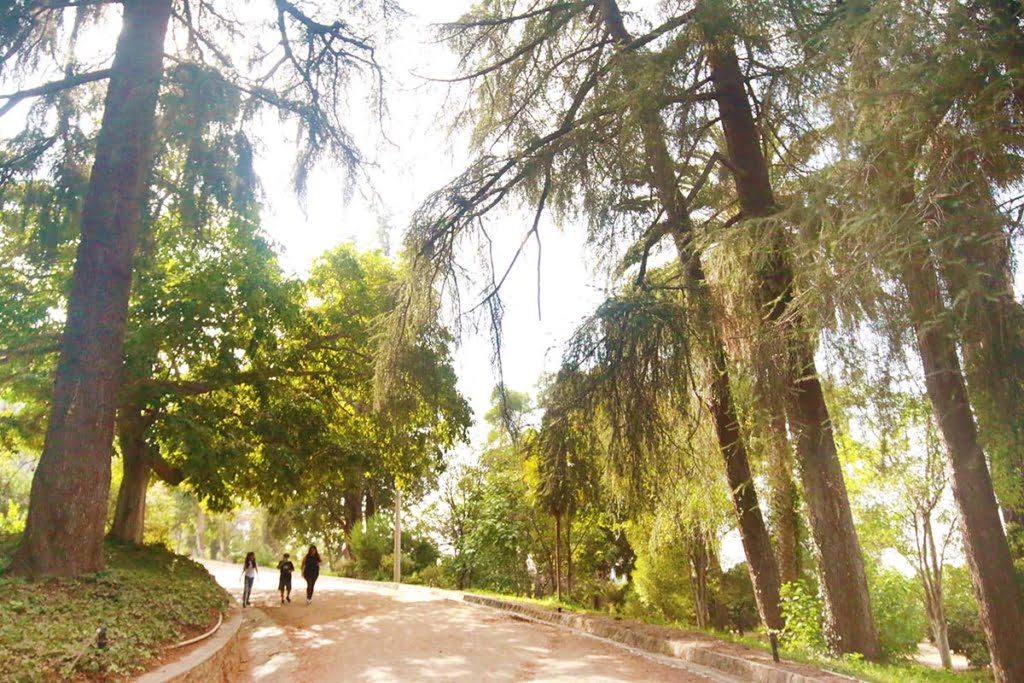 10. Big Falls
In the charming town of Forest Falls lays one of the highest year-round waterfalls in all of Southern California: Big Falls.  The hike to the falls is under a mile and depending on what time you go, you may be in for a snow-filled adventure!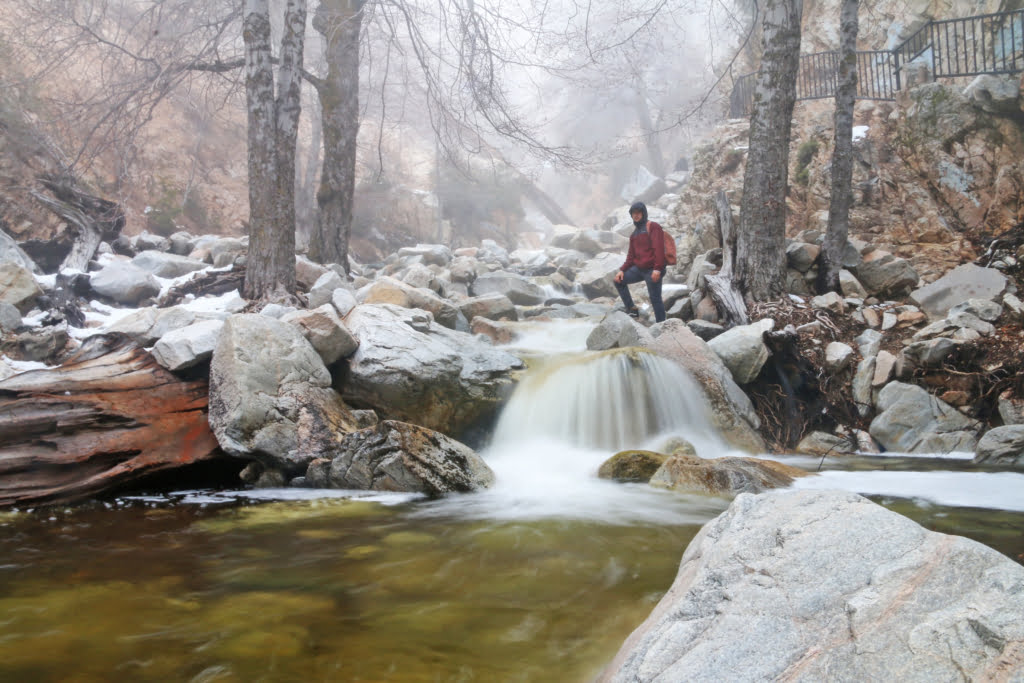 11. Mozumdar Temple 
The Mozumdar Temple was once owned by an Indian-born spiritual leader Akhay Kumar Mozumdar.  Mozumdar, whose name means "Son of God" was born in 1864 in India.  He was once a powerful teacher, lecturer, and writer of the New Thought Movement in the U.S. in the early to mid 1900's. Note: This spot is no trespassing and posted for info purposes only.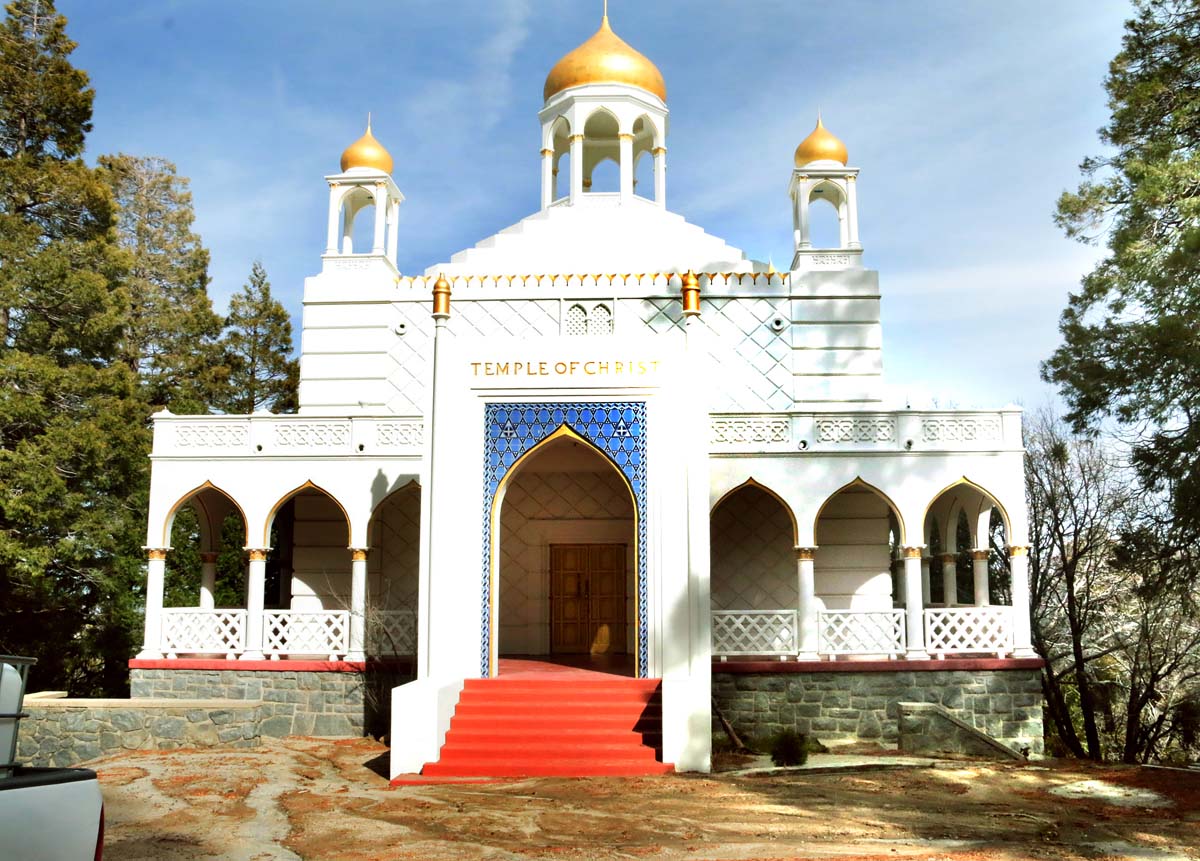 12. Satan's Castle
Satan's Castle sits in a mountainous region that is filled with both religious and satanic lore dating back to the 19th century.  There are said to be underground tunnels linking to various points of interest across the mountain which were used during the prohibition era. These tunnels were created mostly for transportation and smuggling booze but also served for darker purposes. One of these tunnels is rumored to connect a Catholic church to Satan's Castle. Note: This spot is no trespassing and posted for info purposes only.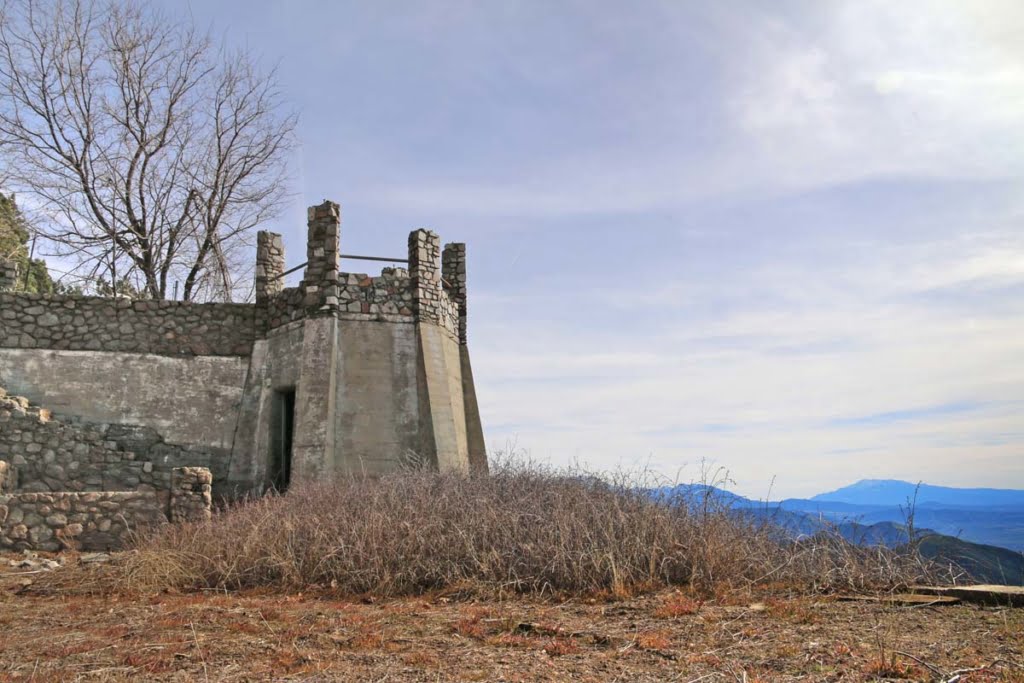 13. Bob's Crystal Cave
Update: Bob has since passed away since we wrote this article.  His cave is still located inside the Sky Village Swap Meet, but is rarely open to the public anymore.  You can still appreciate from the outside!
Nestled in the middle of the Sky Village Swap Meet, sits one of Joshua Tree's most heart-warming hidden gems. Bob Carr, the artist behind the Crystal Cave, began this project in 2004 as a means to inspire the masses and provide a place of love and meditation.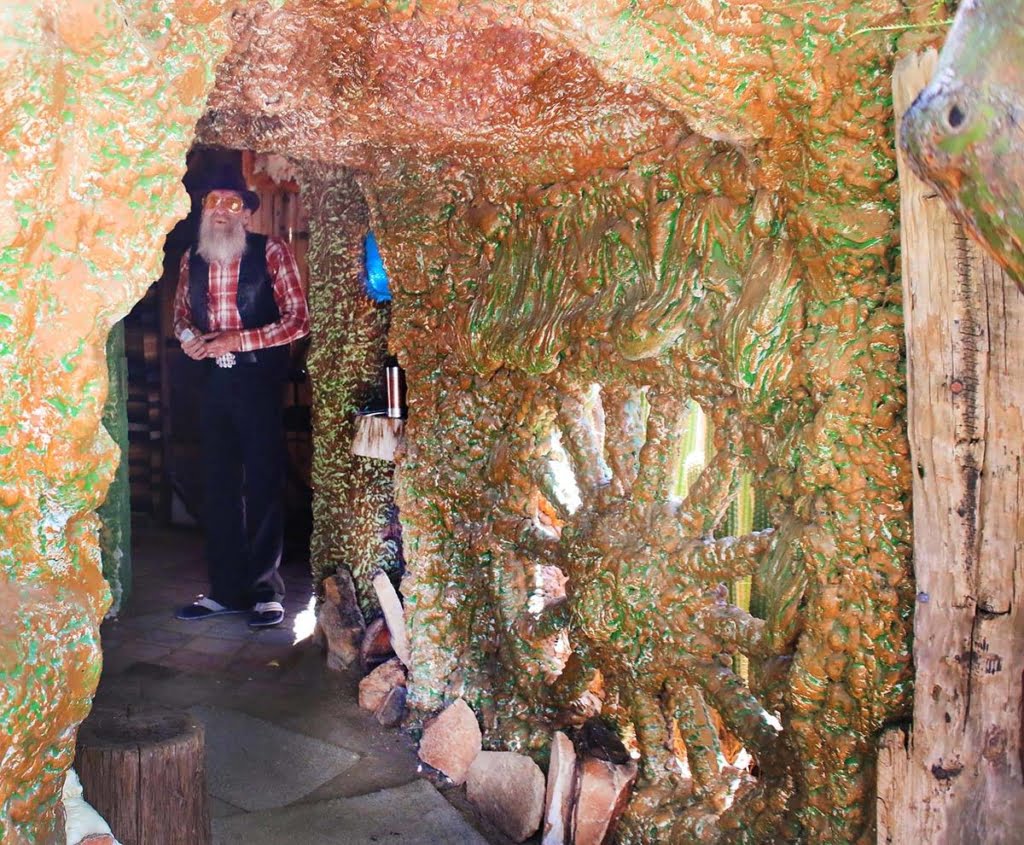 14. Boulder Oasis
Deep in the desert lays what can only be described as a magical boulder oasis. Unless you have been tipped off on how to find this sanctuary, you would most likely never know which dusty road may lead you there.
Even then, there are many specific twists and turns & one dirt road after another that will make you wonder if you're going the right way even when you DO have directions!